23 Most Inspiring Quotes from The Magic in Your Mind by Uell Andersen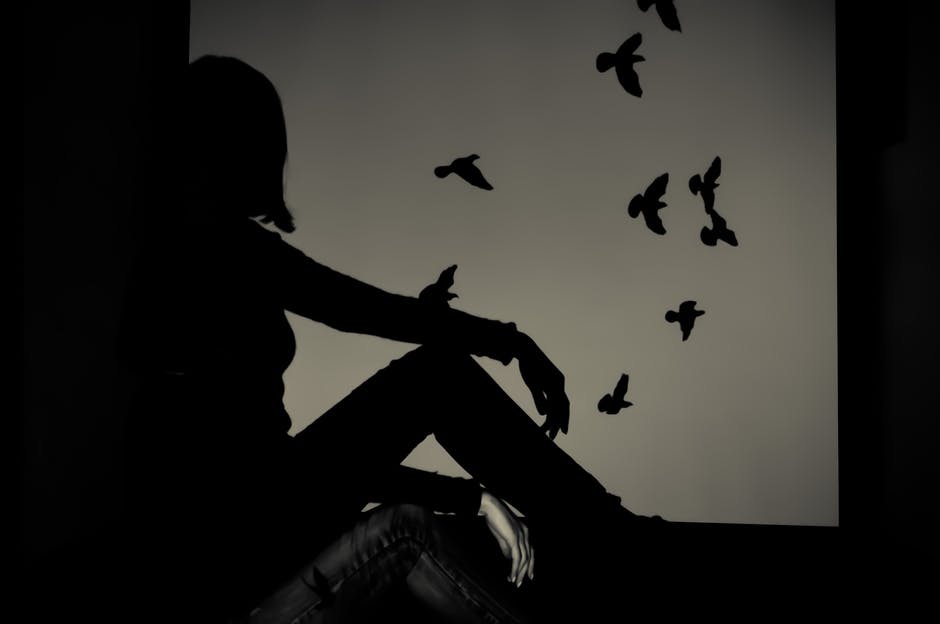 Uell Andersen's book, 'The Magic in Your Mind' is an enlightening and inspiring read. In the book, Andersen encourages us to eradicate the ego and take action that will make us reach great heights.
Here are inspiring quotes from his marvelous book.
'The man with the voice of a bull frog probably will never give a concert at Carnegie Hall, but if he spends the major portion of his life learning to be a singer he will be able to perform quite creditably someday.'
'If you have the courage to take a chance, you will not be abandoned by fate. The universe works on the side of the man who aspires.'
'What we truly are is not a changing thing, but is whole and entire, powerful and serene, limitless and eternal. It springs from the inexhaustible source of life itself.'
'Skills are developed by faith that one possesses the skill already.'
'Put you heart in it. All else will follow. Make up your mind, and you make up the future.'
'Your Secret Self is a giant self, dwarfing into nothingness your surface mind and ego. It's a self without limits in space and time, anything is possible to it.'
'Heaven attends the man who throws his heart into his work. In his absorption he loses his egoistic sense of self and becomes a clear channel for the energy and creativeness of universal mind.'
An irresistible force proceeds out of the man who has courage and tenacity in his heart; he cannot be stopped because he is being used by an infinite and omnipotent power.'
'There is hope for the man who aspires; his place among the gods is assured.'
'There dwells within each of us a hallowed light, a hidden self that can relieve our sufferings and frustrations, no matter how painful or enduring. We have only to discover and embrace it, for it to become our true selves and to work its magic in our lives.'
'The mental attitude that never fails is one that is not afraid to fail.'
'Let no obstacle dismay you. It has been put in your path for the purpose of your growth.'
'Everything great is accomplished by men, whose perseverance transcends mere human endurance.'
Each man contains all possibilities within him because he is a manifestation of an Eternal and Infinite Being.'
'Whatever your aspirations, remember this: the master of that skill is within you. He who already possesses it is greatest of all. Give over the doing of your work to him and get yourself out of the way, and you will find that you are soon performing with consummate knowledge and skill.'
'Let yourself go. Shake off inhibition and fear, and be yourself. Learn to think and act naturally, spontaneously, and harmony and symmetry will enter your life, and you'll discover your inherent talent.'
'A drop of water persistently applied wears away granite. Tender flowers lift their petals to the sun through solid concrete. Nothing resists persistent effort.'
'You can be anything you want to be if you only trust your imagination. Picture your heart's desire; never let the picture distort or tarnish; keep it fresh and clear and bright. It will enter your life quietly and unobtrusively.'
'Nothing stands before continued effort and nothing can resist the man who persists in the face of all discouragement.'
'The mental attitude that insures success is one in which the individual turns his work and the results of his work to the Divine without attachment or desire.'
'Wherever you heart leads, you may joyfully follow, with an inner certainty that you are acting in accord with the deepest motivations of life.'
'Look about you and you'll see that nature chooses her blessed ones by subjecting them to the most severe tests.'
'We exist in order that we may become something more than we are, not through favorable circumstance or auspicious occurrence, but through an inner search of increased awareness.'
You Are Welcome to Join the Unbounded Wisdom Community on Facebook
Who Am I? – Discovering My True Self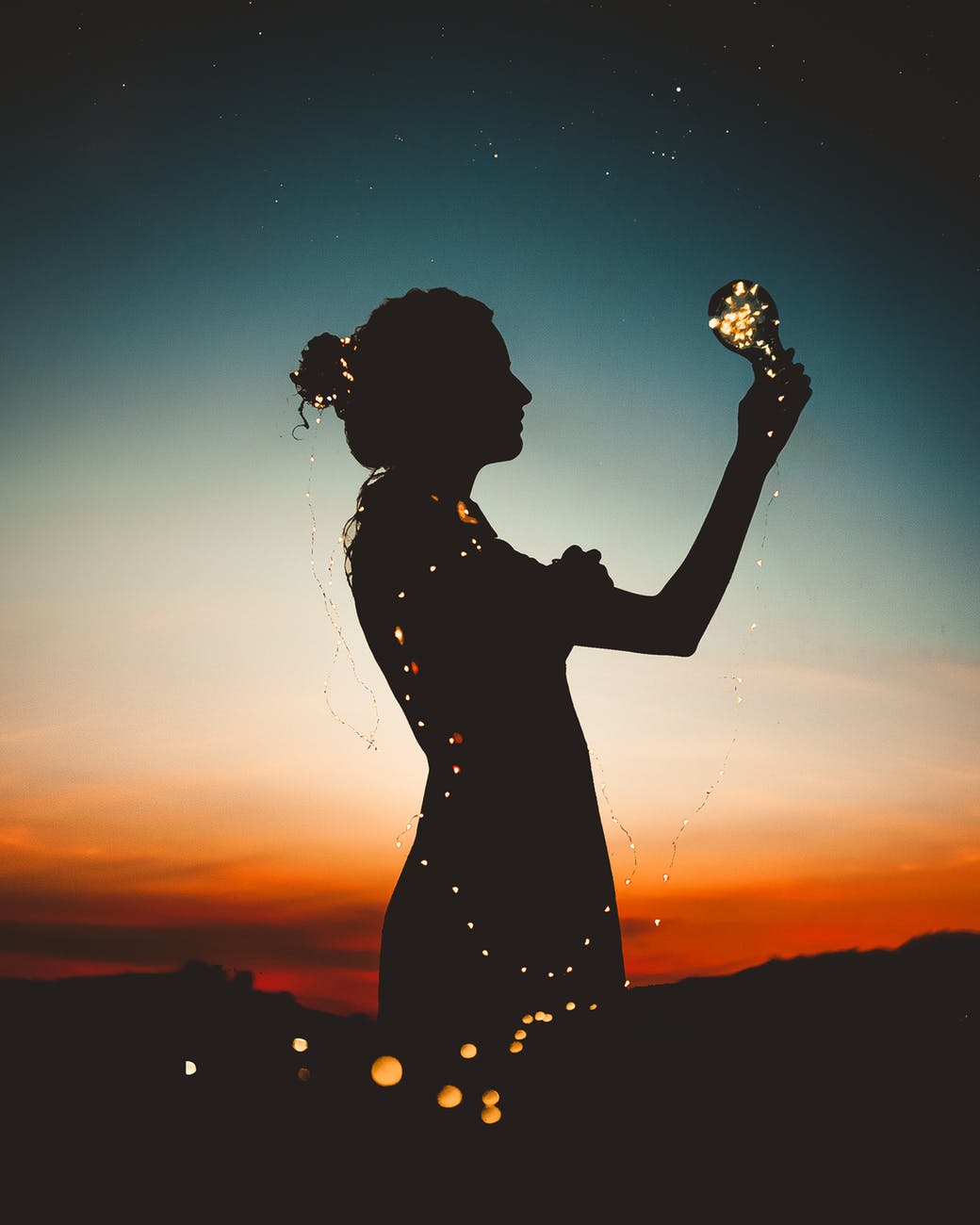 'I'm not a body with a soul, I am a soul that has a visible part called the body.' – Paulo Coelho, Novelist
Recently, I wondered who I really am after realizing that I am neither my body nor my mind. I discovered that my body has its own mind as it performs bodily tasks on its own. It fights diseases, digests foods, and detects temperature without my help. Besides, I discovered that some bodily functions, such as hair growth, skin cell growth, and muscle movement continue after death. For this reason, it dawned on me that I am not my body because it can somehow function without me.
Besides my body, I realized that I am not my mind because my mind can think on its own. Sometimes I might want to quiet the mind through meditation, but it continues thinking. Also, I might want to focus on positive thoughts but my mind refuses to cooperate. I thus discovered that the mind is not me. Instead, it's a gift from Infinite Intelligence that enables me to think and imagine.
Realizing that I am neither my body nor my mind enlightened me that I am a spiritual entity in a human body. I discovered that I am an individualized part of the Great Spirit that created the universe. This insight made me leap with joy as I realized that just like a drop in the ocean possesses all the properties of the ocean, I also possess all the qualities of the Great Spirit because I am part of it.
I then realized that I seldom enjoyed life because I never identified myself with my true identity. Instead, I always identified myself with my body, mind, and ego. I worried when my mind entertained anxious thoughts, and I felt bad about my body because it didn't qualify for the society's beauty standards. Primarily, I discovered that I seldom enjoyed life because I paid too much attention to my social status, self-image, and financial status, which are all products of the ego.
For this reason, my primary mission from today onwards is to transcend my body, mind, and egoic-self, and live as my true self because I know my life will completely change if I live as my true self.
You must also join me in my mission because our sufferings will end when we live as our true selves. Nothing in the external world will disturb our peace of mind, and we'll interpret everything positively when we live as our true selves. Moreover, although we might continue loving our material possessions, we'll detach from them and therefore, we won't feel bad when we lose them.
We'll also stop dwelling on our difficulties, and we'll stop living in fear. As well, we'll experience mysterious synchronicities and our minds we'll be quiet. Lastly, solutions to difficulties will become clearer, and we'll always be in a state of Love, Trust, and Surrender.
'As you expand your awareness as to who and what you really are, you get to make choices that liberate you from limitation.' – Michael Beckwith
May the universe bless us with the ability to live as our true selves as soon as possible. Amen
The END.
Welcome to my facebook group: The Unbounded Wisdom Community for insightful quotes and ideas.
Top Four Most Inspiring Truths That Will Make You Excited About Life
My quest to understand life and Infinite Intelligence forced me to study all the wonderful non-fiction books I stumbled upon. I then combined the knowledge from the books with my meditations and I realized some inspiring truths that made me feel excited about life. These truths made me shift from wishing I was dead to wanting the Universe to grant me more years so that I can live my life to the fullest.
I know you also want to know these truths. Here are they:
1.We Can Succeed If We Want to.
Studying success enlightened me that anybody who does what he loves, perseveres, works hard, and has faith can never ever fail. Most people fail because they don't align with the above factors. People do what they hate, give up easily, and doubt their ability to succeed. Besides this, many folks don't focus on one thing and are too lazy to work hard.
That being said, successful folks aren't special, they just had certain features that made them succeed. We can also succeed if we adopt these features.
2.We Can Achieve Whatever We Want If We Have Unwavering Faith
We achieve whatever we want when we have faith because faith puts us at a higher vibrational frequency. Moreover, faith makes us place positive attention towards our desires hence making us quickly attract them because the positive attention makes our vibrations resonate with our desires' vibrations. In addition, faith makes us easily attract our desires because it aligns our mind and feelings with what we want.
3.Happiness Lies Within Our Hands
We can be happy by choosing to react positively to everything that happens. For example, we can react positively when fired by realizing that we live in a world of endless opportunities.
Most of us are unhappy because we choose to react negatively to external events. We become sad or stressed when things don't go our way instead of having a positive attitude and believing that everything will be alright.
4.Whatever Created the Universe Exists Within Us
'Neither shall we say, Lo here! Or, Lo there! For, behold, The Kingdom of God is Within You.' – Jesus Christ, Christian Messiah
The consciousness that created the universe, and holds the moon, stars, and sun in place exists within us. It holds our molecules together, controls all the chemical processes in our bodies, and enables us to breathe, move, and eat. We are alive because it is alive. This consciousness always wants to lead us towards a good life because its primary duty is to ensure that 'our cups runneth over.' We suffer because we haven't internalized the fact that it exists within us and we don't trust and let it direct our lives.
Conclusion
Besides these truths, there are many more inspiring truths that can make you excited about life. I'll share with you if I discover them because I'm always happy to share my discoveries. For today, internalize these truths and remind yourself about them every single day. Hope they inspire you and make you excited about life.
And lastly, you are free to add more truths you have discovered about life in the comment box below.
And You are welcome to join my Facebook community: Unbounded Wisdom Community, for insightful quotes and ideas
Do you want to AWAKEN and know what's HIDDEN from you? Subscribe to get a free copy of my 14 page – book: Awaken from The Deep Sleep