11 Mind-Blowing Quotes From The Most Influential Spiritual Books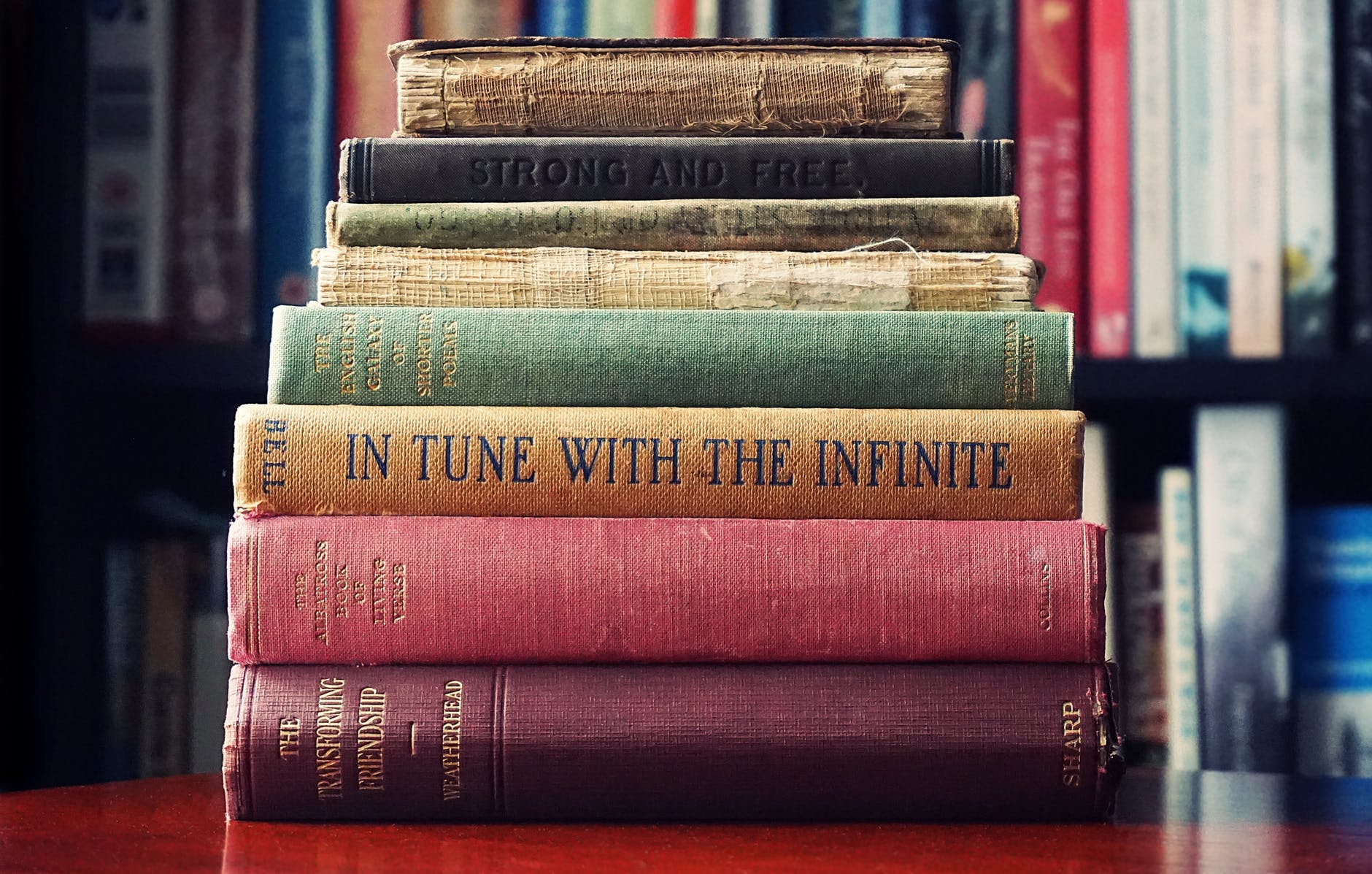 My addiction to reading resulted in me stumbling upon various spiritual books which I dearly loved.
The books enlightened me on how to live a wonderful and peaceful life, and from these books, I also learned how to connect with The Creator, find my purpose, and many other things that changed how I deal with life.
I always note down captivating and inspiring quotes while reading these spiritual books. Here are 11 most powerful quotes from the books that I would love to share with you.
There is an old saying that man must only use his words for three purposes, to bless, heal, and prosper. What man says of others will be said of him, and what he wishes for another, he is wishing for him – Florence Shinn, The Game of Life and How to Play It.
Any action you take in a state of negativity creates more outer resistance hence making the universe to not be on your side. Life will not be helpful. If the shutters are closed, the sunlight cannot come in – Ekhart Tolle, A New Earth.
Agree that the adverse situation is good, don't be disturbed by it, and it will fall away on its own. 'None of these things move me,' is a wonderful affirmation – Florence Shinn, The Game of Life and How to Play It.
There is only one thing in this Universe that can surround you with limitation, and that is accepting the outer appearance instead of the Might, Active Presence of God in you – Guy Ballard, The I Am Discourses.
Thy thinking created all that is. My thinking is Thy Thinking. For this reason, My thinking has created all that is – Walter Russel, The Divine Iliad.
Claim that God works in you, and that when he works he always succeeds: that he knows the best way and is inspiring you to take it: that He meets no resistance for He works with Joy: and that you and your life are part of that – Emmet Fox, Find and Use Your Inner Power.
The two keys to success are originality and hard work. God will give you the first, through prayer, and the second is up to you – Emmet Fox, Find and Use Your Inner Power.
Find out what is your authenticity. Who are you? If you don't know who you are, you will always be in some accident – always. Your life will be a long series of accidents, and whatever happens it will never be satisfying – Osho, Intelligence.
The simplest answer is that every single thing that happens to you every second of the day has but one sole purpose: to bring you to the point of utter bliss, and to be completely filled with the Light of the Creator –Rabbi Yosef Karo, The Kaballah.
And the degree that Man realizes the existence of the indwelling Spirit immanent within his being, so will he rise in the spiritual scale of life. This is what spiritual development means – the recognition, realization, and manifestation of the Spirit within us – Three Initiates, Kyabilion
If the body or mind were having an experience that you considered a problem, but you realized that you were not the body or mind, would you suffer from those problems? – Nirmala, Living From The Heart
Which is your favorite quote? Feel free to mention your favorite quote and many other wonderful spiritual quotes in the comment box below.
Thank You So Much For Reading
Twitter username – Isaac Wechuli
Facebook username – Wechul Isaac
Facebook Group – The Unbounded Wisdom Community
you can share the post if you loved it.
Don't forget to SUBSCRIBE
34 More Enlightening Quotes from 101 Really Important Things You Already Know But Keep Forgetting by Ernie Zelinski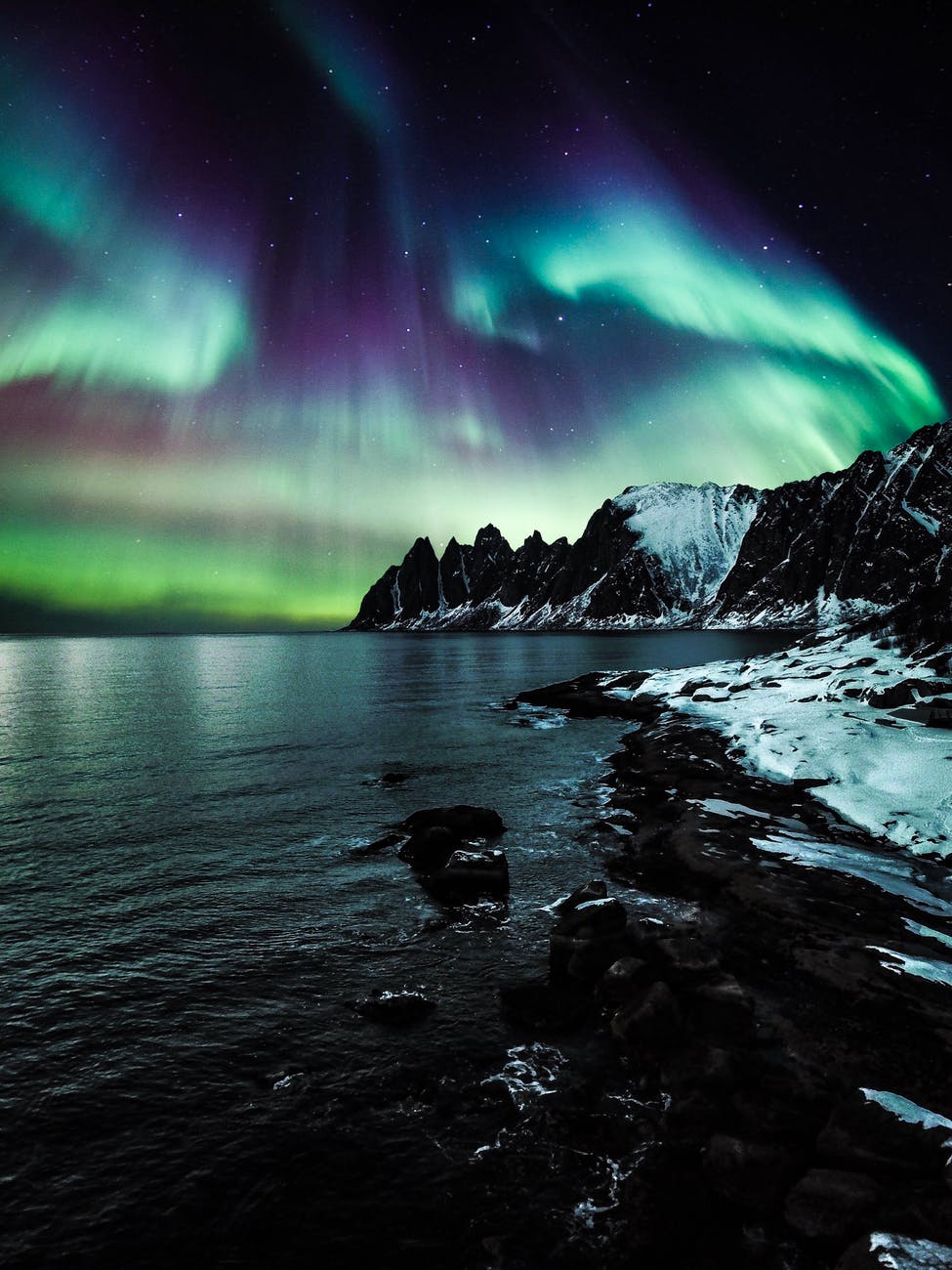 A month ago, I wrote 34 amazing quotes from 101 Really Important Things You Already Know But Keep Forgetting, and I explained in a few sentences what Ernie Zelinski teaches in the book.
Today, I will provide you with 34 more enlightening quotes from Ernie Zelinski's amazing book.
"The formula for overcoming envy of others is not all that complex. Relax and count your blessings more often."
"You can't make a big difference in this world unless you are different."
"The more positive energy you put into imagining and creating a full, relaxed, satisfying, and happy life, the more it will manifest itself in the real world."
"The only motivation you need is the knowledge that millions of people with questionable intelligence and talent win at the game of success." If they can do it, so can you."
"If you want to be more successful in life, spend more on your personal development than on your next hairstyle."
"Being poor is a state of mind. Being broke is a temporary situation."
"Ask for other people's advice, give it some consideration, and then make your own decisions."
"Your envy is the satisfaction and happiness that you think others are experiencing."
"Being right at all costs is like being a Dead Hero – there is no payoff."
"What will keep you from getting what you want is not knowing what you truly want."
"The person with no money may be poor, but not as poor as the person who has nothing but money."
"The most creative shortcut to success is to re-evaluate what success means to you."
"When the going gets tough, most people disappear. Don't be one of them. You must pay your dues to have a full, relaxed, satisfying, and happy life. This means you have to be totally dedicated to the purpose you have chosen."
"We should remain open to the unforeseen opportunities and gifts that negative events bring with them."
"The bad news is that you will encounter many factors beyond your control as you pursue your dreams. The good news, however, is that you have the ability to overcome these factors."
"To double your success rate, just double your failure rate."
"A major barrier to our success is our unwillingness to accept that the world just may be willing to give us many more of the things we want."
Feeling grateful for what you have in life is one of the most powerful ways to experience happiness."
"The road to success is paved with lots of ruts and detours. Don't expect to set new speed records on your way there. Impatience can be costly."
"A walk or run in nature is the best medicine for most of your ailments."
The fact that so many people haven't discovered they are geniuses is a major reason why they toil away at jobs they hate."
"The major difference between the ordinary and extraordinary is the "extra". Invariably, the "extra" is the extra action."
"Accept more of what life brings your way and you won't be insulted by reality."
"You can't always get what you want but you can get a lot more than you think you can."
"Extraordinary things are accomplished by ordinary people who have extraordinary dreams and take sustained action toward achieving them. In the short term, the results of sustained action may not appear that spectacular; in the long run, they are."
Although life isn't fair, you have an obligation to do your best anyway."
"To succeed you must take inspired action. The universe helps those who help themselves."
'Want what you have and you will always get what you want."
'You are already a millionaire. Your creativity makes it so."
'Your happiness will be determined, not by how much you have, but by how much you enjoy what you have."
"More money won't bring you more happiness – it works the other way round."
"Think how happy you would be," an unknown wise person said, "if you lost everything you have right now, and then got it back."
"Have some perpetual small enjoyment in which you indulge daily. Never miss it, regardless of how busy you are. This will do wonders for your wellbeing. Indeed, it will do more for your happiness than acquiring the biggest and best of possessions."
"Fortune resides on the other side of fear."
Which of the above Ernie Zelinski's quotes enlightened you the most?
Top 30 Amazing Quotes From Don't Sweat the Small Stuff by Richard Carlson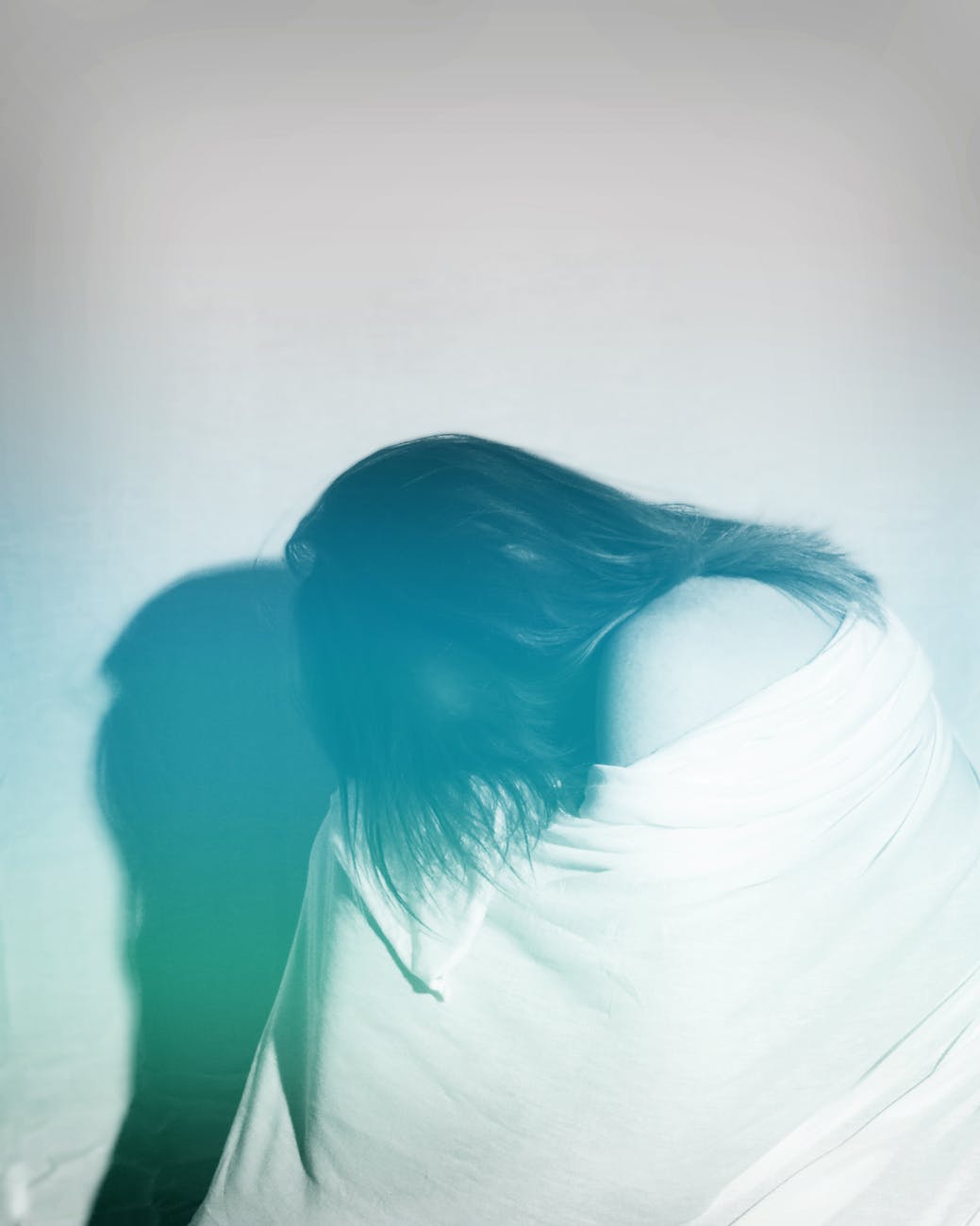 In his book, Don't Sweat the Small Stuff, Richard Carlson provides many ways of making your life less stressful and more peaceful. I believe he mainly wrote this book to make us focus on the most important things in life: our happiness and inner peace.
In the book, Richard advises us to overcome negative thoughts, trust our intuition, love other people, and be of service to others. I loved the book dearly, and I learned a lot from it. I also gathered the following nuggets of wisdom from the book.
"Make peace with imperfection."
"Whenever we are attached to having something a certain way, better than it already is, we are almost by definition, engaged in a losing battle."
"A wonderful, heartfelt strategy for becoming more peaceful and loving is to practice allowing others the joy of being right – give them the glory. Stop correcting."
"Irrespective of what happened yesterday or last year, and what may or may not happen tomorrow, the present moment is where you are – always!"
"When you are fearful or frantic, you literally immobilize yourself from your greatest potential, not to mention enjoyment."
"A powerful technique for becoming more peaceful is to be aware of how quickly your negative and insecure thinking can spiral out of control."
"When our attention is in the present moment, we push fear from our minds."
"Argue for your limitations, and they're yours."
"When you take time, often, to reflect on the miracle of life – the miracle that you are even able to read this book – the gift of sight, of love, and all the rest, it can help remind you that many of the things that you think as "big stuff" are really just "small stuff" that you are turning into big stuff."
"Just for fun, agree with criticism directed toward you (Then watch it go away)."
"Regardless of who you are or what you do, remember that nothing is more important than your own sense of happiness and inner peace and that of your loved ones."
"To a large degree, the measure of our peace of mind is determined by how much we are able to live in the present moment."
"The more patient you are, the more accepting you will be of what is, rather than insisting that life be exactly as you would like it to be."
"One of the most important questions you can ever ask yourself is "Do I want to be 'right' – or do I want to be happy."
"One of the nice things about surrendering to the fact that life isn't fair is that it keeps us from feeling sorry for ourselves by encouraging us to do the very best we can with what we have."
"Spend a moment every day thinking of someone to thank."
"I can't think of a single person whom I consider to be inwardly peaceful who doesn't carve out at least a little quiet time, virtually every day."
"Luckily, there is a way to be happy. It involves changing the emphasis of our thinking from what we want to what we have."
"Humility and inner peace go hand in hand. The less compelled you are to try to prove yourself to others, the easier it is to feel peaceful inside."
"Search for the grain of truth in other opinions."
"When you look at life and its many challenges as a test, or series of tests, you begin to see each issue you face as an opportunity to grow, a chance to roll with the punches."
"Be grateful when you're feeling good and graceful when you're feeling bad."
"When you do too many things at once, it's impossible to be present-moment oriented. Thus, you not only lose out on much of the potential enjoyment of what you are doing, but you also become far less focused and effective."
"Your life will always be filled with challenges. It's best to admit this to yourself and decide to be happy anyway."
"True happiness comes not when we get rid of all of our problems, but when we change our relationship to them, when we see our problems as a potential source of awakening, opportunities to practice patience, and to learn."
"Live this day as if it were your last. It might be!"
"When we have preconceived ideas about the way life should be, they interfere with our opportunity to enjoy or learn from the present moment."
"Think of your problems as potential teachers."
"In the Buddhist tradition, difficulties are considered to be so important to a life of growth and peace that a Tibetan prayer actually asks for them. It says, "Grant that I may be given appropriate difficulties and sufferings on this journey so that my heart may be truly awakened and my practice of liberation and universal compassion may be truly fulfilled."
"Our disappointment comes about in essentially two ways. When we're experiencing pleasure we want it to last forever. It never does. Or when we're experiencing pain, we want it to go away now. It usually doesn't. Unhappiness is the result of struggling against the natural flow of experience."
Which of the above quotes from Richard Carlson's book impacted you the most?