15 Incredible Quotes That Will Make You Believe in Your Intuitive Abilities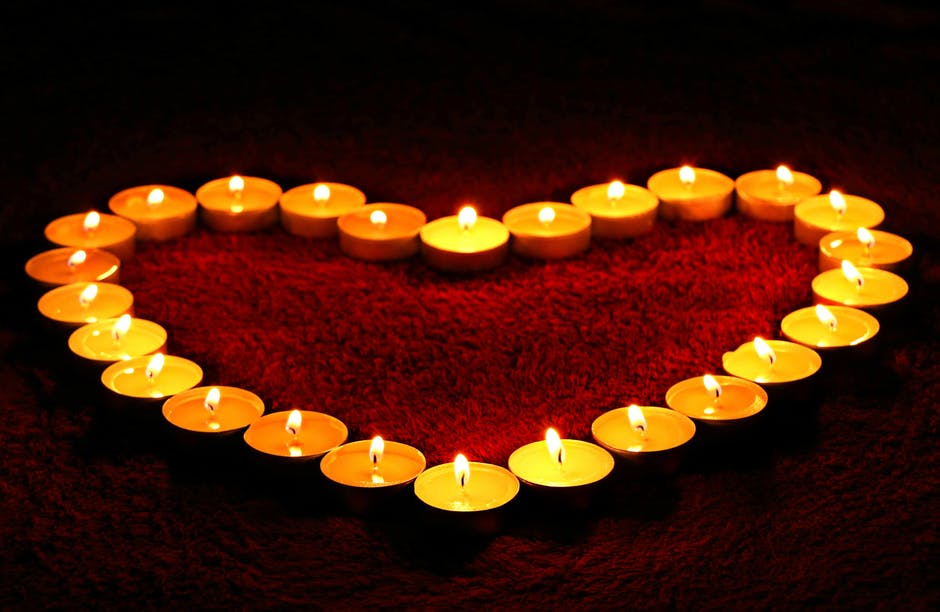 Intuition, also known as the sixth sense is your connection with Infinite Intelligence/God/Source Energy. It enables all living things to know the right actions to take without reasoning. This year, I became obsessed with knowing how to awaken my intuitive abilities because I realized that highly intuitive people always make decisions that align with their life purpose.
My research on intuition enabled me to gather various pearls of wisdom about intuition from mystics, spiritualists, and personal development teachers. These nuggets of wisdom will enlighten you about intuition, as they will make you understand it on a deeper level.
"Intuition is the spark, or gateway to higher knowing and to living a fulfilled, flowing, effortless and peaceful life." –The Five Pillars of Intuition, Azriel Reshel.
"Intuition is really a sudden immersion of the soul into the universal current of life, where the histories of all people are connected, and we are able to know everything because it's all written there." – The Alchemist, Paulo Coelho
"Some suggest that as contemporary man increasingly relies more on technology for his understanding of the world, his intuition atrophies as a result." – The Sense that Defies the Physical, Leonardo Vintini
"We imagine we'll lose something by following our intuition. But have you ever taken a look at what you have lost by not following your intuition? Whatever your intuition is telling you is what you need to hear. As you learn to trust it more and more, it will reveal exactly what you need to do at any given moment." – Beyond Positive Thinking, Robert. N. Anthony
"Intuition is like a secret, inner jetpack that helps you make quantum leaps in your life, a map that reveals the shortcuts, opens up the pathway and holds the keys to your happiness." – The Five Pillars of Intuition, Azriel Reshel.
"Intuition is the highest rung of the ladder of consciousness."-  Intuition Leads you To Yourself, Osho
If you really want to get in touch with who you are and what you love to do, and who you love to do it with, dedicate some time to tuning into your intuition.' – You Are a Badass, Jen Sincero
"Intuition can be thought of as our collective unconscious, gut feeling, divine selves, or whatever you want to call it. This guide comes from a spiritual level, from our souls, and brings us immense wisdom and insight if we listen to it carefully." – Ancient, Infinite Wisdom: Old Souls and Intuition, Mateo Sol
"Pay attention to your intuition, your gut. When you set a goal that contradicts your values, something inside will twinge. Pay attention." – Mitch Meyerson, Success Secrets of Online Marketing Superstars.
"Intuitive Intelligence lies beyond the boundaries of science and analytics. It bridges the realms of reality and imagination, reason and instinct, material and spiritual dimensions of human existence." – Definition: What is Intuitive Intelligence, Francis
"One of the greatest tools we have is our intuition. It is an innate knowledge that we all possess, a knowledge that is connected to divinity and love. It is the voice of our higher self, communicating with us from a higher plane of frequency." – Learning to Trust Your Intuition & Inner Guidance, Jeff Roberts.
"Intuition is not a different level of perception. Intuition is only a different dimension of computing. For example, to find out which day of the week the June 1 will fall on, you would take out a piece of paper and a pen and start calculating. It may take eight to 10 steps, but if you are intuitive, you will not go through these steps. You will just arrive at the answer." – What Is Intuition, Jaggi Vasudev.
"Intuition is the guidance provided by the Intelligent Life Force within.' – Isaac Wechuli
"Intuition is a direct knowing that comes when you are in the present moment." – Raising Vibrations, Following intuitions and Dreams, Penney Peirce
"Intuition, is a voice of wisdom that arises within your being, that is your potential, your inner guide." – Ancient, Infinite Wisdom: Old Souls and Intuition, Mateo Sol
With this in mind, it's clear that intuition is one powerful tool all human beings possess. However, most of us waste it because we don't know how to awaken it. For this reason, I will continue researching on intuition so that I find out how we can awaken it. Hope you'll be around. Thank you so much for reading. Love ya
"Socrates, about whom Plato wrote much, also spoke of an entity that guided him. It was never given a name, but references to it ranged from daemon to daimon. Socrates believed this entity was a gift, and manifested itself in the form of the voice within, something we all possess." – Ceremonial Magic & Sorcery, Gary Lite
Welcome to the Unbounded Wisdom Community for more insightful quotes and ideas.
DON'T FORGET TO SUBSCRIBE
15 Life-Changing Quotes for Individuals Obsessed With Success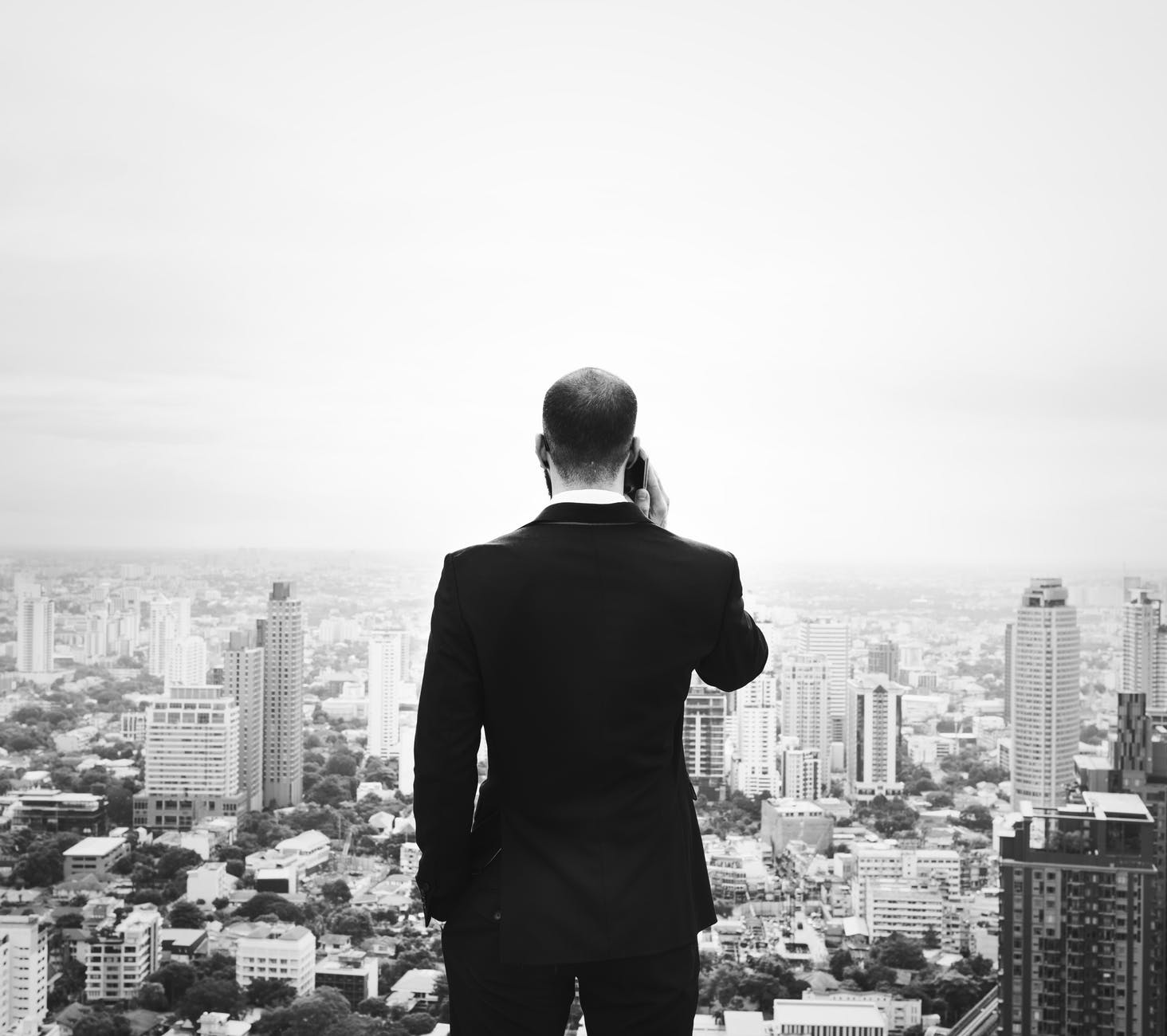 Quotes give us pearls of wisdom in a few words. I love reading them every morning and posting every wonderful quote I stumble upon in my Facebook community.
Today, I'd love to share the following life-changing quotes with individuals obsessed with succeeding.
'Determinism is the curving out of the future. And as such if one is determined enough. They can accomplish anything within the capacity of the reality in which they find themselves in.' – Mystery History
'He who sets his foot firmly upon the path of self-conquest, who walks aided by the staff of faith, the highway of self-sacrifice, will assuredly achieve the highest prosperity.' – James Allen
'If there is somewhere you want to go and something you want to do, I suggest you just go and do it and see what happens.' – Max Igan
'You may not be able to alter the positions of the stars, to stop the earth from revolving, to cause the winds to blow or sea to calm, but you can choose what you'll think. You can think only in response to an inner vision and a secret goal, and if you take your stand with a firm heart and a high resolve you will be successful.' – U.S Andersen
'When you find something at which you are talented, you do it (whatever it is) until your fingers bleed or your eyes are ready to fall out of your head.' – Stephen King
'There is within us, a power of complete liberation, descended there from whatever mind or intelligence lies behind creation, and through it we are capable of becoming anything and doing anything we can visualize.' – U.S Andersen
'If you want to reach the highest of heights, you have to do what's required – the inner and outer work of growth – to be an energetic match to it. That means you have to be fearless, bold, assertive, tireless, a strong competitor, a great communicator, and also completely aware of what you have and what you don't so you can close your 'power gaps' and become the person you want to be.' – Kathy Caprino
'The truth is that there is an esoteric side to each and every one of us. A vast warehouse of untapped powerful creative potential and ability. There is in fact, far more to everyone than even they themselves are aware. The trick lies not even in discovering, but simply in knowing it's there.' – Max Igan
It's okay to be scared, to cry. Everything is okay, but giving up should not be an option. They always say that failure is not an option, but failure should be an option because when you fail you get up, and then you fail and then you get up, and that keeps you going.' – Muniba Mazari
'Follow your passion, stay true to yourself, never follow someone's path unless you are in the woods and you see a path and by all means you should follow that.' – Ellen Degeneres
'Nature loves courage. You make the commitment and nature will respond to that commitment by removing impossible obstacles. Dream the impossible dream and the world will not grind you under, it will lift you UP. This is the trick. This is what all these teachers and philosophers who really counted, who really touched alchemical gold, this is what they understood. This is how magic is done. By hurling yourself into the abyss and discovering it's a feather bed.' – Terence McKenna
'We are each the masters of our own reality; when we become self-aware of this, absolutely anything in the world is possible. Master yourself, and become king of the world around you. Let no odds, chastisement, exile, doubt fear, or any mental virus prevent you from accomplishing your dreams. Never be a victim of life.' – Mike Norton
'If you say to yourself in the morning, I know am working along the paths of success,' and go the rest of the day complaining about every obstacle you meet, you may wind up the week expecting that success should be yours, but it won't be. Your faith must be with you at least fifty-one percent of the time before it will manifest in your experience. But a manifestation will come, one way or the other, according to the predominant thought.' – U.S. Andersen Three Magic Words
'You may think there are all sorts of barriers in the way of what you want to do but ask yourself how many of these barriers are you putting there yourself, because very often, if you look a little deeper you'll find that many of them don't exist. These are just fears you have of stepping outside your comfort zone.' – Max Igan.
'The way to see by faith is to shut the Eye of Reason; The Morning Daylight appears plainer when you put out your candle.' – Benjamin Franklin
12 Incredible Quotes That Reveal Epictetus' Thoughts on God/Infinite Intelligence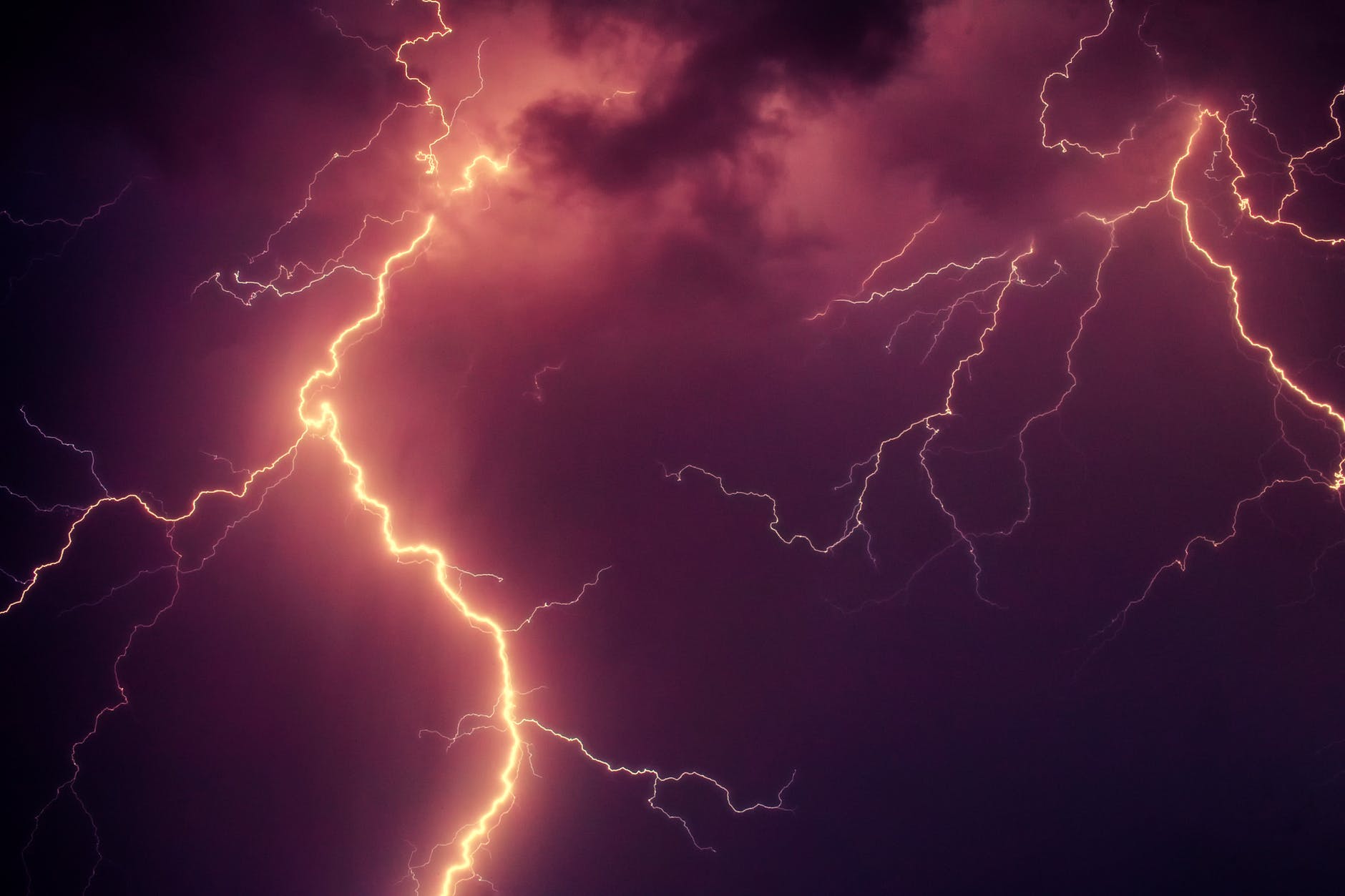 I love Infinite Intelligence. (You can call it God if you like. I don't care). I'm fascinated by how this Intelligence designed both living and non-living things. I always wonder how it designed the brain, digestive system, sun, stars, and everything in the universe. I'm obsessed with knowing how it works, what it wants, and how it created the world. For this reason, I love studying what great thinkers wrote about it. One of the great thinkers that loved talking about God/Infinite Intelligence was Epictetus, the great Stoic philosopher. I gathered some of his powerful thoughts on Infinite Intelligence/God.
Enjoy.
'Were I a nightingale, I would act the part of a nightingale; were I a swan, the part of a swan, but since I am a reasonable creature, it is my duty to praise God.' (John Bonforte; the Philosophy of Epictetus).
'If any is unhappy, remember that he is so for himself; for God made all men to enjoy happiness and peace.' (John Bonforte; the Philosophy of Epictetus).
'A person who reasons well, understands, and considers that if he joins himself to God, he shall go safely through his journey. How do you mean join himself to God? That whatever is the will of God may be his will too, that whatever is not the will of God, may not be his.' (John Bonforte; the Philosophy of Epictetus).
'If you will always remember that God stands by as a witness of whatever you do, either in soul or in body, you will never err, either in your prayers or actions, and you will always have God abiding with you.' (John Bonforte; the Philosophy of Epictetus).
'Great is God, who has supplied us with these instruments to till the ground; Great is God, who has given us hands and organs of digestion; Who has made us to grow insensibly, to breathe in sleep.' (John Bonforte; the Philosophy of Epictetus).
'So when you have shut your doors, and darkened your room, remember never to say that you are alone, but God is within, and your soul is within.' (John Bonforte; The Philosophy of Epictetus).
'But you are a primary existence. You are a distinct portion of the essence of God, and contain a certain portion of Him within yourself.' (John Bonforte; The Philosophy of Epictetus).
Assuredly from the very structure of all made objects we are accustomed to prove that the work is certainly the product of some artificer, and has not been constructed at random – (Oldfather, Epictetus, The Discourses)
'You carry God about with you, poor wretch, and you know nothing of Him. Do you suppose I mean some external idol made of gold or silver? It is within yourself that you carry Him; and you do not observe that you profane Him by impure thoughts and unclean actions.' (John Bonforte; The Philosophy of Epictetus).
'From God, the seeds of our being are descended, not only to our fathers and grandfathers, but to all things that are produced and born on earth; especially, to rational creatures, since they alone are qualified to communicate with God.' (John Bonforte; The Philosophy of Epictetus).
'If you fix your desires on riches, health, power, honors, your country, friends, children. In short, on anything beyond the control of your will, – you will be unfortunate. But fix them on God, give yourself to Him, let Him govern, let your powers be ranged on the same side as His, and how can you any longer be unprosperous?' (John Bonforte; The Philosophy of Epictetus).
'If a person could be persuaded that we are originally descended from God, and that He is the Father of all on earth and in heaven, I conceive he would never think of himself, meanly or ignobly.' (John Bonforte; The Philosophy of Epictetus).
Do you want to AWAKEN and know what's HIDDEN from you? Subscribe to get a free copy of my 14 page – book: Awaken from The Deep Sleep