18 Eye-Opening Quotes from the Book Billionaires Love To Read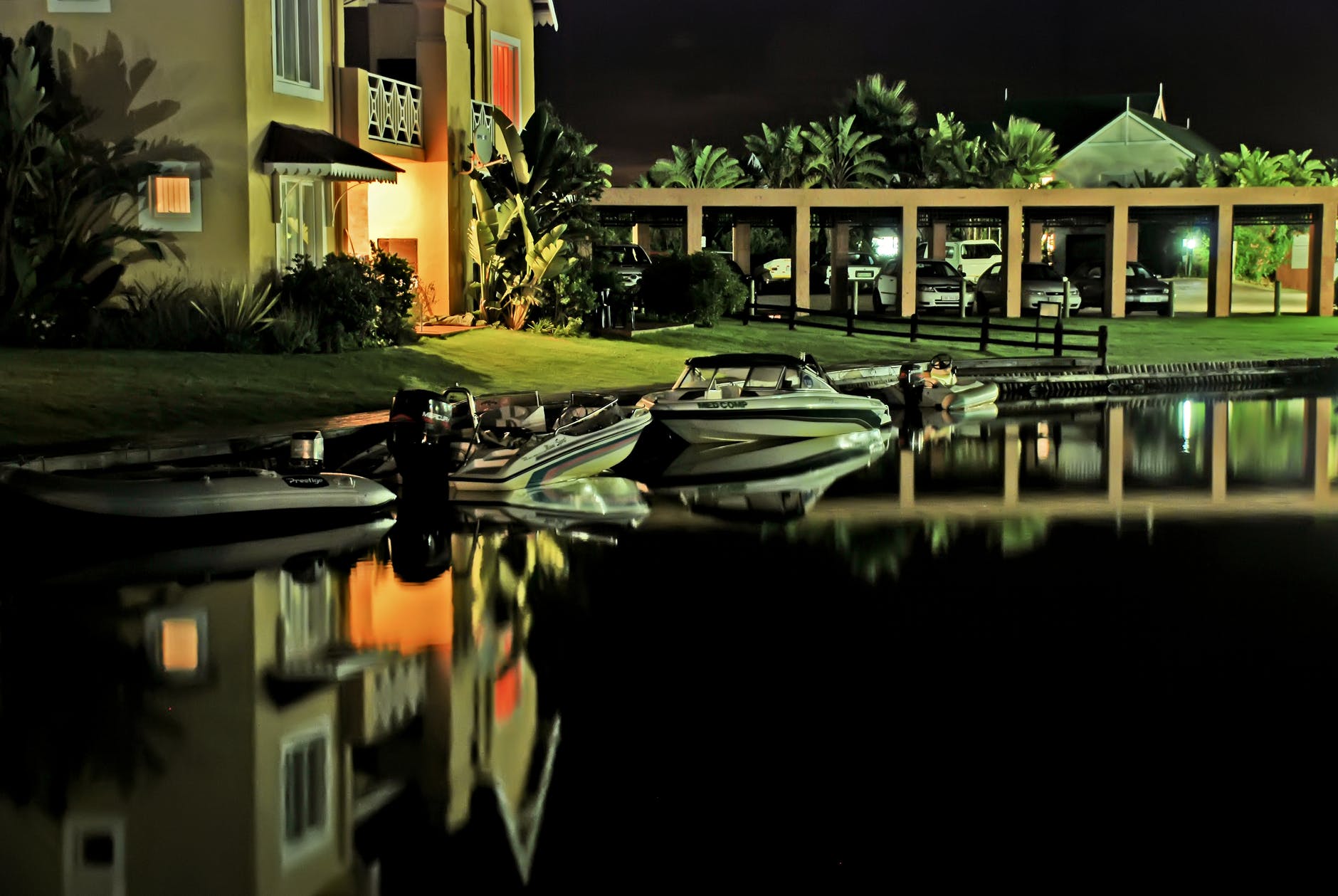 Rumour has it that most Silicon Valley billionaires read Charles Haanel's book, The Master Key System. Some people even claim that Bill Gates read the book before dropping out of Harvard.
These claims made me purchase the book, and I was glad I did so.
The book teaches about the power of thought, and how your thoughts determine the type of life you'll live. In the book, Charles Haanel also teaches how to attract wealth and health, and he explains how bad thoughts can attract undesirable conditions.
The book is inspiring and spiritual. It shows you that your destiny is in your hands and that you are a spiritual being that is connected to the Supreme Intelligence that created the earth.
I gathered 18 eye-opening quotes from the book.
'If your thought is weak, critical, destructive and negative generally, it will manifest in your body as fear, worry, and nervousness, in your finances as lack and limitation, and as discordant conditions in your environment.' – Charles Haanel
'Fear is a powerful form of thought. It paralyzes the nerve centers, affecting the circulation of the blood. This, in turn, paralyzes the muscular system, so that fear affects the entire being, body, brain, and nerve, physical, mental, and muscular.' – Charles Haanel
'If you wish to eliminate fear, concentrate on courage, If you wish to eliminate lack, concentrate on abundance, and if you wish to eliminate disease, concentrate on health.' – Charles Haanel
'Every obstacle conquered and every victory gained will give you more faith in your power, and you will have the ability to win. Your strength is determined by your mental attitude; if this attitude is one of success, and is permanently held with an unswerving purpose, you will attract to you from the invisible domain the things you silently demand.' – Charles Haanel
'Intuition usually comes in silence. Great minds seek solitude frequently. It is here that all the larger problems of life are worked out.' – Charles Haanel
'If you concentrate on some matter of importance, the intuitive power will be set in operation, and help will come in the nature of the information which will lead to success.' – Charles Haanel
'He who is wise enough to understand will readily recognize that the creative power of thought places an invincible weapon in his hands and makes him a master of his destiny.' – Charles Haanel
'All conditions and experiences that come to us do so for our benefit. Difficulties and obstacles will continue to come until we absorb their wisdom and gather from them the essentials of further growth.' – Charles Haanel
'If we wish to express abundance in our lives, we can afford to think abundance only. Thought is the only reality: conditions are but the outward manifestations; as the thought changes, all outward or material conditions must change in order to be in harmony with their creator, which is thought.' – Charles Haanel
'The objective world is controlled by an unseen and heretofore unexplainable power. We have until now personalized this power and called it God.' – Charles Haanel
'Every man is a reflection of the thoughts he has entertained during his lifetime.' – Charles Haanel
'Thought is a spiritual activity and is therefore creative, but make no mistake, thought will create nothing unless it is consciously, systematically, and constructively directed; and herein is the difference between idle thinking, which is simply a dissipation of effort, and constructive thinking, which means practically unlimited achievement.'- Charles Haanel
'Successful men make it their business to hold ideals of the conditions which they wish to realize. They constantly hold in mind the next step necessary to the ideal for which they are striving. Thoughts are materials with which they build, and the imagination is their mental workshop. Mind is the ever moving force with which they secure the persons and circumstances necessary to build their success structure, and imagination is the matrix in which all great things are fashioned.' – Charles Haanel-
'Real power comes from within. All power that anybody can possibly use is within man, only waiting to be brought into visibility by his first recognizing it, and then affirming it as his, working it into consciousness until he becomes one with it.' – Charles Haanel
'You cannot entertain weak, harmful, negative thoughts ten hours a day and expect to bring about beautiful, strong, and harmonious conditions by ten minutes of positive, creative thought.'- Charles Haanel
'Come to the realization of the fact that there can be no failure in the accomplishment of any proper object in life if you but understand your power and persist in your object, because the mind forces are ever ready to lend themselves to a purposeful will, in the effort to crystallize thought and desire into actions, events, and conditions.' – Charles Haanel
'When the mind becomes mature, it understands that the germ of defeat is in every selfish thought.' – Charles Haanel
'If you do not intend to do a thing, do not start; if you do start, see it through even if the heavens fall; if you make up your mind to do something, do it; let nothing, no one, interfere; the 'I' in you has determined, the thing is settled; the die is cast, there is no longer any argument.' – Charles Haanel
Which of the above quotes did you like?
Welcome to my facebook community Unbounded Wisdom Community for more insightful quotes and ideas.
You are also welcome to join my email list for updates and private discussions
Top 30 More Insightful Truths You Must Know Right Now – Part 3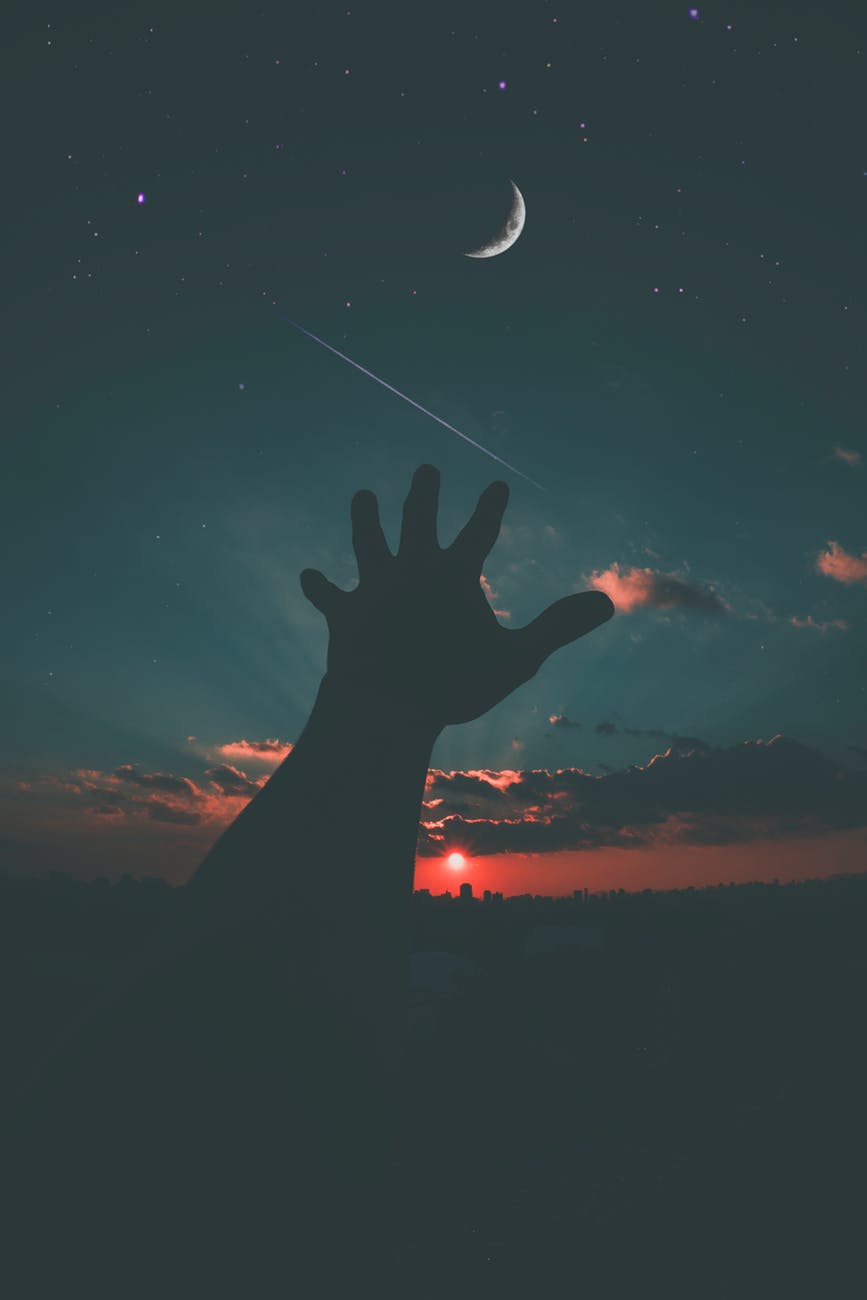 This is the part-3 of the 'top 30 insightful truths you must know right now' sequel.
I love providing you with these truths because I realized that you love them.
Enjoy:
Take a closer look at nature, and you'll realize that bad times have a good purpose. For instance, the bushfires that occur during the dry season, in the African Savannah, burn dead and old grass, thus paving the way for the growth of young, greener plants that will feed animals during the wet season.
There's no such thing as pure bad or pure good because every good thing has its disadvantages while every bad thing has its advantages.
The truth within you is greater than the information in sacred scriptures.
Modern society is sad because people are trying to find happiness in things, and they ignore establishing a relationship with the source of all these things.
Many great truths are beyond reason.
Modern society is suffering because people have abandoned virtue.
Solitude boosts creativity because it gives us space to produce new ideas.
Rise above habitual thinking, and you'll attain a higher state of consciousness.
If your thoughts affect your body, which is matter, then it's sensible to argue that thought affects all forms of matter.
No human being will ever have all his questions answered.
Man needs a purpose. Without a purpose, he dies inside.
You don't own life. Life owns you.
The world is governed by greedy psychopaths who don't care about the effect of their actions on people and nature.
We exist in an infinite field of consciousness.
Your life will become magical if you know how to use the transcendent reality within you.
Only those that realize the truth within themselves can understand the truth in sacred scriptures.
You'll stop reading sacred scriptures when you rise into your true self because the rising will expose you to everything that needs to be known.
No matter how many 'how to be worry-free' books you read, you'll still experience worry and anxiety.
Stop hating because hate opens you up to the influence of the person you are hating.
The surest way to rise above worry is to rise above egoic concerns.
We all have an impulse to achieve greatness within us, but most of us ignore it because we want to live a risk-free life.
Most of us will never achieve greatness because we are afraid of standing-out or appearing different.
The spirit of the Creator doesn't exist in you. Instead, you exist in the Spirit of the Creator.
The Creator, through its creation, ensured that man knew it exists so that man strives to establish a relationship with it.
Most secret societies are not evil. They mainly strive to awaken members' souls and enable them to attain a higher understanding of reality.
The killing of witches in Europe aimed at discouraging people from practicing occultism, which was a big threat to the ruling classes.
It's easier to hear the whispers of your higher-self/Holy-Spirit/God when your mind is free from worry, stress, and anxiety.
Hell is what you experience when you become unvirtuous, i.e., when you lack faith, hope, humility, love, courage, discipline, hard work, generosity, wisdom, self-discipline, and other virtues.
It is perseverance, and not the degree of certainty that determines your level of faith.
Top 30 More Insightful Truths You Must Know Right Now – Part 2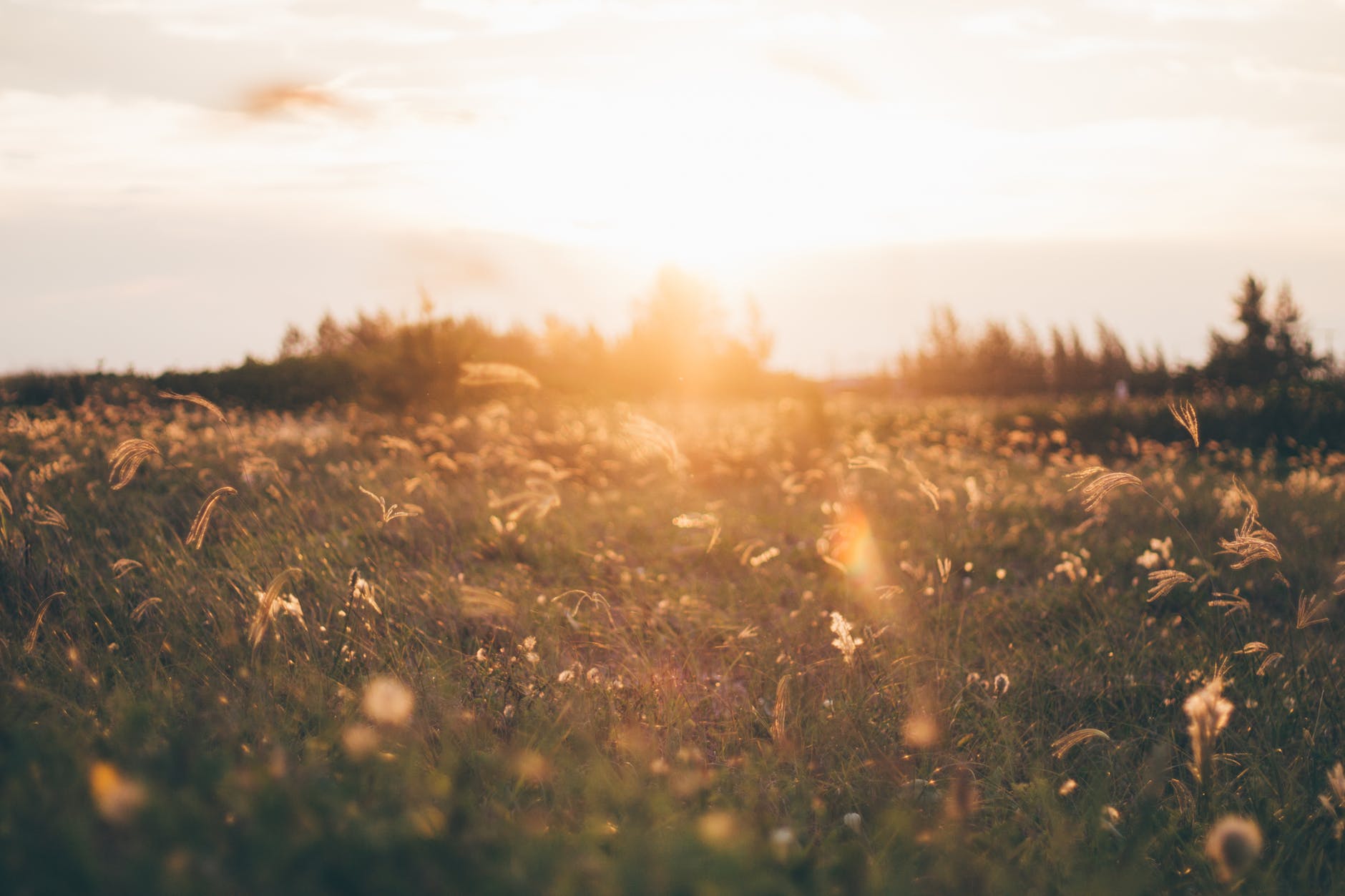 I love reading spiritual books and meditating on life. As a result, I usually realize amazing truths, which I always love sharing with you. Here are 30 of them.
Enjoy
When you trust the universe, you become one with it.
The main aim of spirituality is to help you find the Creator within you.
We'll never understand life if we don't understand nature.
Modern society's attempts to intellectualize life have resulted in life losing its meaning and beauty.
Nature is optimistic. Wildebeests cross rivers knowing that crocodiles will attack them, and mice enter our houses knowing that we might attack them.
Trusting yourself is to trust the Creator because you are a physical manifestation of the Creator.
Most of us are stupid because the need to please others guides our decisions and actions.
Trusting life turns obstacles into challenges.
Trying to control life is the beginning of depression, stress, and anxiety.
As you grow spiritually, you'll realize that life will always destroy your imagined ability to control the future.
Many people lose their innate abilities because modern society prevents us from living the way nature intended.
Always study your dreams, and you'll discover your unconscious thoughts, emotions, and feelings.
Try lucid dreaming if you want to experience the beauty of flight.
The Creator will always answer your prayers, but not the way you might want it/him/her to answer.
 Capitalists/the Elite hate the virtuous person because he is unaffected by external events.
Most people can't realize that nature is dying because they are out of tune with life.
The easiest way to get in tune with life is to live in harmony with nature.
All religions aim at enabling us to rise above the egoic state of consciousness.
The modern way of life is designed to hinder creativity because creativity is a threat to the elite.
Creating great things requires patience.
We'll experience heaven on earth when we learn how to attain a still mind.
The fact that many ancient myths of societies that never had cultural contact have a similar structure implies that ancient men were able to access the collective unconscious.
Religion tries to define and name The Creator, but The Creator can neither be defined nor named because only the transient can be defined and named.
If we contemplate death, birth, the movement of the celestial bodies, and study nature, we'll realize that we cannot control our lives using our own efforts because life is controlled by something greater.
The terms 'God,' 'Allah,' 'Yahweh,' refer to that which is beyond space and time.'
Life is a miracle: scientists, intellectuals, spiritualists, and mystics cannot accurately explain what it is and how it came into existence.
Ancient people were highly connected with nature because they loved nature, realized its significance, and dwelled in a higher state of consciousness.
Every morning be thankful because life has given you one more chance to be whatever you want to be.
Study how animals live, and you'll know how to attain stillness.
Knowing that God exists makes positive thinking easy to embrace.