19 Most Inspiring Quotes From Robin Sharma's Book: The Monk Who Sold His Ferrari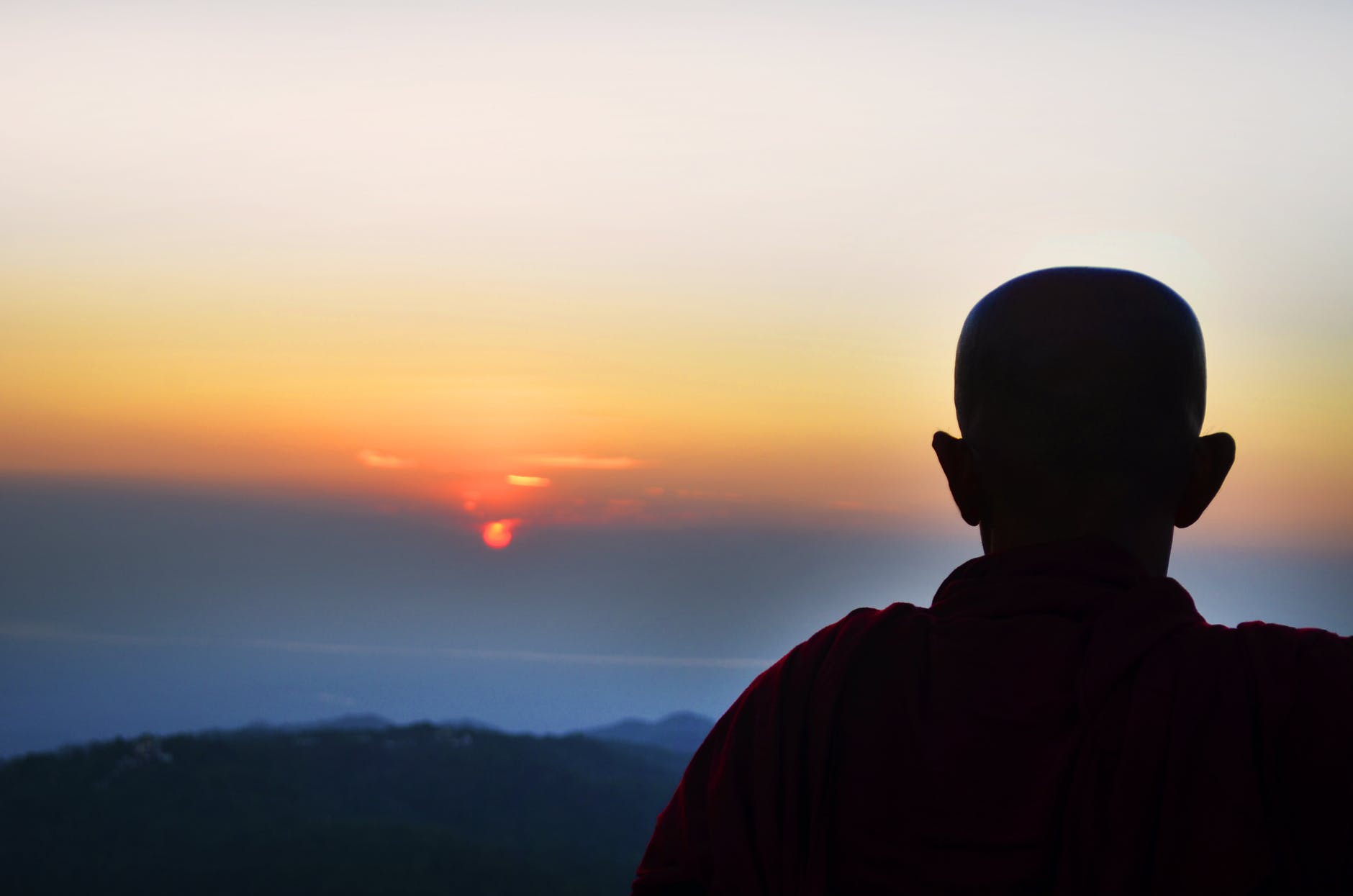 Robin Sharma's, The Monk Who Sold His Ferrari, is an inspiring book that sold more than 3 million copies. In the book, Sharma uses Julian, a successful lawyer who quit his job, to teach that material possessions and money are not the secret to a happy and fulfilling life. According to Sharma, the secret to a fulfilling life is doing what you love.
Almost every word in the book is delicious and uplifting. Trust me, you won't put it down once you start reading it.
Here are great inspirational quotes from the book you must note down and read often.
'Sure I am that this day we are masters of our fate, that the task which has been set before us is not above our strength, that its pangs and toils are not beyond my endurance. As long as we have faith in our own cause, and an unconquerable will to win, victory will not be denied to us.' – Robin Sharma, The Monk Who Sold His Ferrari
'Every purpose and every setback has its lesson. I have realized that failure whether of the personal, professional or even spiritual kind, is essential to personal expansion. It brings inner growth and a whole host of psychic rewards. Never regret your past. Rather embrace it as the teacher that is.'- Robin Sharma, The Monk Who Sold His Ferrari
'Great dreamers' dreams are never fulfilled, they are always transcended.' – Alfred Lord Whitehead, The Monk Who Sold His Ferrari
'If you meet with an outcome you did not expect and feel a little disappointed, remember that the laws of nature always ensure that when one door closes another opens.' – Robin Sharma, The Monk Who Sold His Ferrari
'Enlightened thinkers know that their thoughts form their world and the quality of one's life comes down to the richness of one's thoughts. If you want to live a more peaceful, meaningful life, you must think more peaceful, meaningful thoughts.' – Robin Sharma, The Monk Who Sold His Ferrari
'Be patient and live with the knowledge that all you are searching for is certain to come if you prepare for it and expect it.' – Robin Sharma, The Monk Who Sold His Ferrari
'The very fact that you have a desire or a dream means that you have the corresponding capacity to realize it.' – Robin Sharma, The Monk Who Sold His Ferrari
'When you concentrate your mind's tremendous power on definite, meaningful objectives, you will quickly ignite the flames of your personal potential and produce startling results.' – Robin Sharma, The Monk Who Sold His Ferrari
'A rose is very much like life: you will meet thorns along the way but if you have faith and believe in your dreams you will eventually move beyond the thorns into the glory of the flower.' – Robin Sharma, The Monk Who Sold His Ferrari
'Dharma is based upon the ancient principle that says every one of us has a heroic mission whilst we walk this earth. We have all been granted a unique set of gifts and talents that will readily allow us to realize this lifework. The key is to discover them, and in doing so, discover the main objective of your life.' – Robin Sharma, The Monk Who Sold His Ferrari
'What lies behind you and what lies in front of you is nothing when compared to what lies within you.' – Robin Sharma, The Monk Who Sold His Ferrari
'When you get out of your circle of comfort and explore the unknown, you start to liberate your true human potential.' – Robin Sharma, The Monk Who Sold His Ferrari
'When you invest in yourself and start to devote yourself to raising your mind, body and character to their highest levels, you will almost feel as if you have a personal navigator inside you telling you which things you must do to see the greatest and most rewarding results.' – Robin Sharma, The Monk Who Sold His Ferrari
'When you have the courage to advance confidently in the direction of your dreams, you begin to draw upon the power of the universe.' – Robin Sharma, The Monk Who Sold His Ferrari
'When you resolve, once and for all, to lift your life to its highest level, the strength of your soul will guide you.' – Robin Sharma, The Monk Who Sold His Ferrari
'Everyone's destiny was laid out for them at birth. This path always leads to a magical place filled with magnificent treasures. It was up to each individual to develop the courage to walk this way.' – Robin Sharma, The Monk Who Sold His Ferrari
'Life has bigger plans for you than you can possibly know.' – Robin Sharma, The Monk Who Sold His Ferrari
'Expand your dreams. Don't accept a life of mediocrity when you hold such infinite potential within the fortress of your mind. Dare to tap into your greatness. This is your birthright!' – Robin Sharma, The Monk Who Sold His Ferrari
'Act as if failure is impossible, and your success will be assured. Wipe out every thought of not achieving your objectives, whether they are material or spiritual. Be brave, and set no limits on the workings of your imagination. Never be a prisoner of your past. Become the architect of your future. You will never be the same.' -Robin Sharma, The Monk Who Sold His Ferrari
Which of the above quotes inspired you the most?
THE END
23 Most Inspiring Quotes from The Magic in Your Mind by Uell Andersen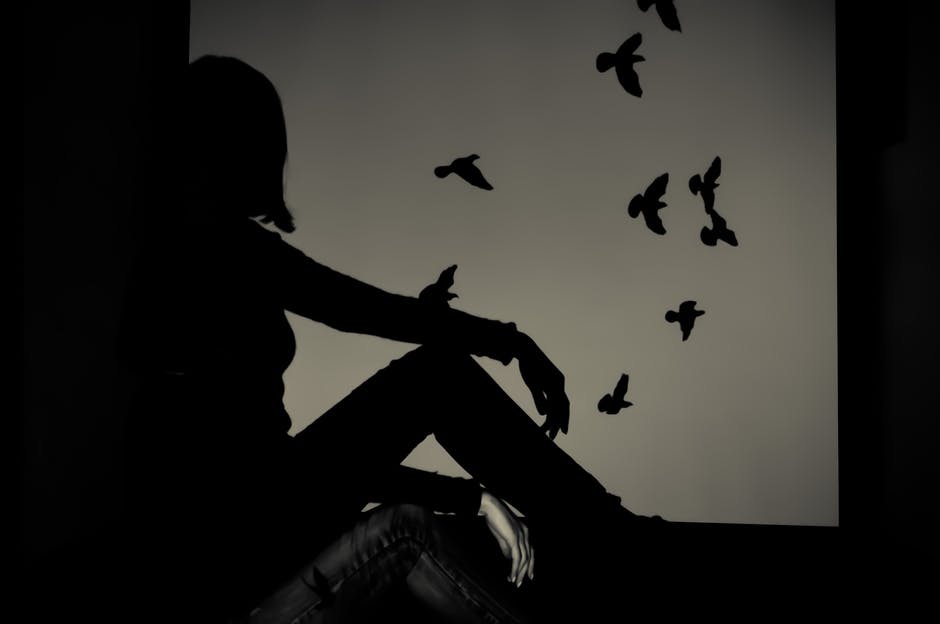 Uell Andersen's book, 'The Magic in Your Mind' is an enlightening and inspiring read. In the book, Andersen encourages us to eradicate the ego and take action that will make us reach great heights.
Here are inspiring quotes from his marvelous book.
'The man with the voice of a bull frog probably will never give a concert at Carnegie Hall, but if he spends the major portion of his life learning to be a singer he will be able to perform quite creditably someday.'
'If you have the courage to take a chance, you will not be abandoned by fate. The universe works on the side of the man who aspires.'
'What we truly are is not a changing thing, but is whole and entire, powerful and serene, limitless and eternal. It springs from the inexhaustible source of life itself.'
'Skills are developed by faith that one possesses the skill already.'
'Put you heart in it. All else will follow. Make up your mind, and you make up the future.'
'Your Secret Self is a giant self, dwarfing into nothingness your surface mind and ego. It's a self without limits in space and time, anything is possible to it.'
'Heaven attends the man who throws his heart into his work. In his absorption he loses his egoistic sense of self and becomes a clear channel for the energy and creativeness of universal mind.'
An irresistible force proceeds out of the man who has courage and tenacity in his heart; he cannot be stopped because he is being used by an infinite and omnipotent power.'
'There is hope for the man who aspires; his place among the gods is assured.'
'There dwells within each of us a hallowed light, a hidden self that can relieve our sufferings and frustrations, no matter how painful or enduring. We have only to discover and embrace it, for it to become our true selves and to work its magic in our lives.'
'The mental attitude that never fails is one that is not afraid to fail.'
'Let no obstacle dismay you. It has been put in your path for the purpose of your growth.'
'Everything great is accomplished by men, whose perseverance transcends mere human endurance.'
Each man contains all possibilities within him because he is a manifestation of an Eternal and Infinite Being.'
'Whatever your aspirations, remember this: the master of that skill is within you. He who already possesses it is greatest of all. Give over the doing of your work to him and get yourself out of the way, and you will find that you are soon performing with consummate knowledge and skill.'
'Let yourself go. Shake off inhibition and fear, and be yourself. Learn to think and act naturally, spontaneously, and harmony and symmetry will enter your life, and you'll discover your inherent talent.'
'A drop of water persistently applied wears away granite. Tender flowers lift their petals to the sun through solid concrete. Nothing resists persistent effort.'
'You can be anything you want to be if you only trust your imagination. Picture your heart's desire; never let the picture distort or tarnish; keep it fresh and clear and bright. It will enter your life quietly and unobtrusively.'
'Nothing stands before continued effort and nothing can resist the man who persists in the face of all discouragement.'
'The mental attitude that insures success is one in which the individual turns his work and the results of his work to the Divine without attachment or desire.'
'Wherever you heart leads, you may joyfully follow, with an inner certainty that you are acting in accord with the deepest motivations of life.'
'Look about you and you'll see that nature chooses her blessed ones by subjecting them to the most severe tests.'
'We exist in order that we may become something more than we are, not through favorable circumstance or auspicious occurrence, but through an inner search of increased awareness.'
You Are Welcome to Join the Unbounded Wisdom Community on Facebook
What Nature Teaches Us about Hard Times and Good Times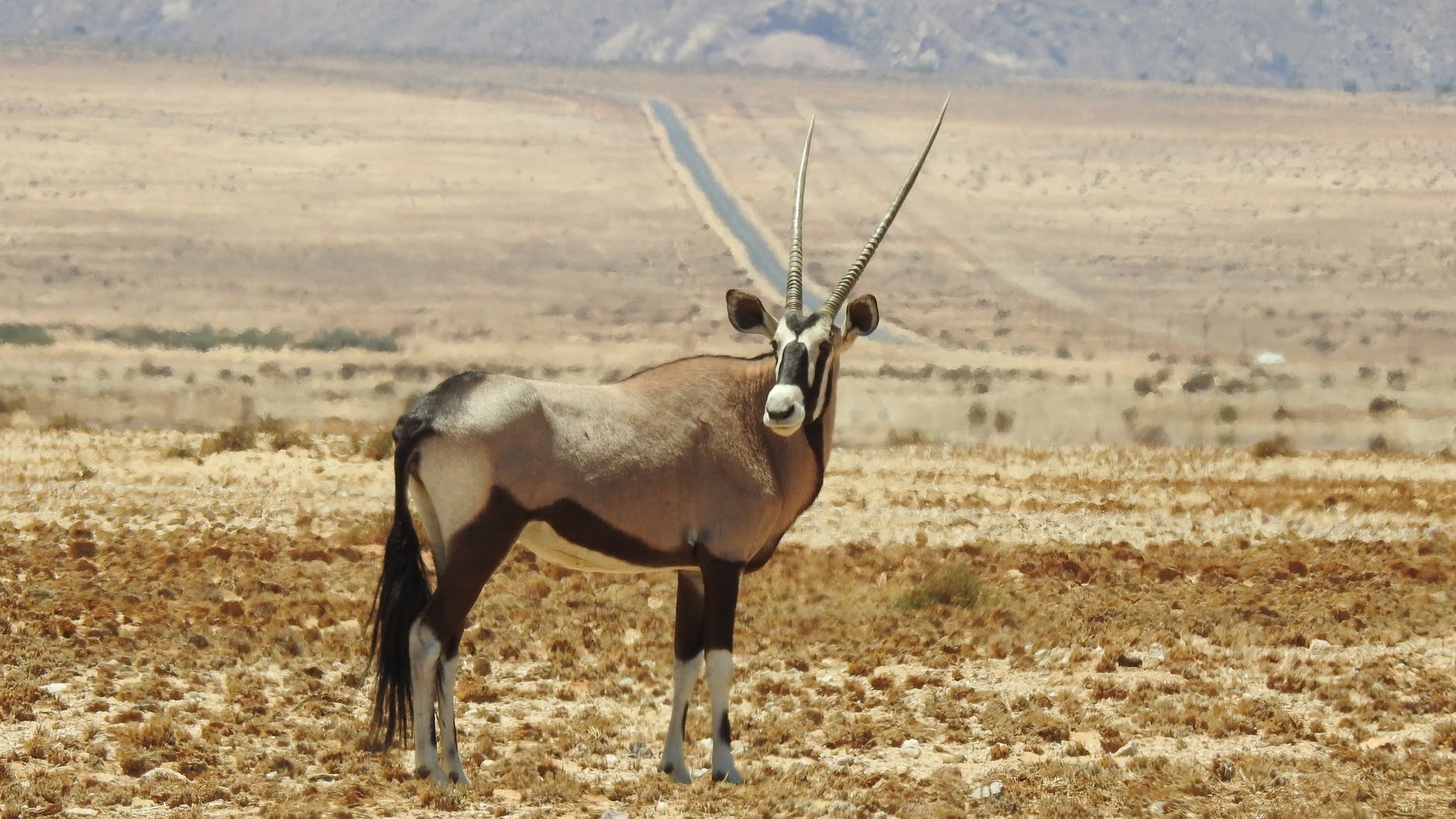 I am a great fan of wildlife documentaries – especially those produced by Sir David Attenborough– because they teach me a lot about life. For instance, last week as I was watching a documentary about The Great Savannah, I learned something valuable about difficult times and good times.
From the documentary, I discovered that both hard and good times are part of life. However, what I mainly realized was that hard times come to an end, and they are never that hard because there is always something to keep us moving during these times. The Creator never takes everything away during difficult times because he needs our survival since he expresses himself through us.
In the Great Savannah, almost all animals suffer during the dry season because grass dries. Herbivores suffer because they rely on grass: most of them either die or migrate. When the herbivores die or migrate, the carnivores also suffer because their food reduces in great quantities.
Besides grass drying, many waterbodies dry up hence making it difficult for animals to find water. The few sources of water left become dangerous places since all animals including buffaloes, lions, and elephants compete for the little water left.
The good thing is that, in this dry season, there is some food and water – even though little – that enables animals to survive. If the dry season wiped out everything in the Savannah, then all animals could have died. However, the Creator cannot let all animals die because they are his physical expression. For this reason, he ensures that there is a little water and grass left for animals to survive the dry season.
Similarly, we must know that there's always something to keep us going during hard times. The universe never takes everything away during these times.
Besides this, I realized that when hard times come, they pavé way for the good times. In the Savannah, the dry season causes bushfires to occur. These bushfires burn dead and old grass to pavé the way for the growth of young, greener plants that will feed animals during the wet season.
Nature, therefore, teaches us that difficult times are necessary because they pavé the way for good times. In my life, I observed that hard times usually prepare me for good times because they make me see things differently and inspire me to go after what I truly want.
Anyway, while watching the documentary, I also noticed that the rains usually come when the season is extremely dry. This occurrence teaches us that it's always darkest before dawn, and for this reason, hitting rock bottom is a sign that the good times are around the corner.
I also discovered that the rainy season brings an excessive supply of food and water to the animals in the Savannah. Rivers overflow, grass grows in abundance, and many herbivores give birth during the rainy season hence making carnivorous animals enjoy an abundance of easy prey.
Similarly, I realized that when good times come to us humans, the universe usually provides everything in excess that we forget that we one day lacked the things we now have.
With this in mind, we must persevere the bad times knowing that when they end, The Universe will give us more than enough. It will give us plenty of love, food, money, and everything we need for living a good life.
By the way, this is not a motivational article. It's a realization and explanation of natural laws. I wrote the article so that you know that hard times are not that hard because the universe always provides us something to keep us moving during these times. Moreover, I wanted you to stop worrying when hard times come because they will end and pave the way for a season of abundance.
To sum up, I wanted you to realize that The Creator is a wonderful spirit that provides to us during hard times, and ensures we have more than enough in good times, which will always come. THIS IS THE LAW.
"The discovery of natural law is a meeting with God." – Friedrich Dessauer
"Nature is My Bible." – Isaac Wechuli
You are welcome to join my facebook private community The Unbounded Wisdom Community for insightful quotes and ideas.
Do you want to AWAKEN and know what's HIDDEN from you? Subscribe to get a free copy of my 14 page – book: Awaken from The Deep Sleep