20 Enlightening Quotes from Seth: the Spiritual Entity that Possessed a Famous American Author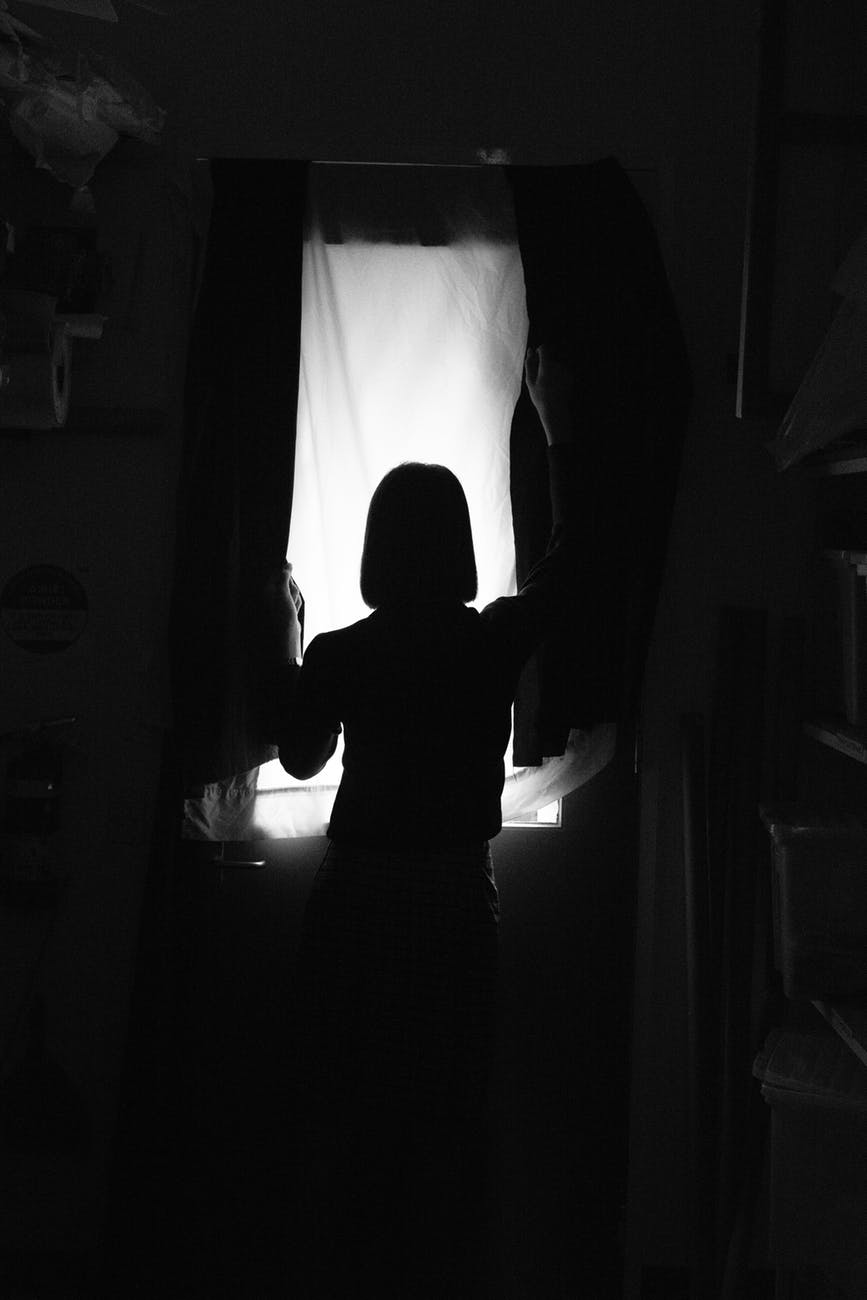 In 1963, a spiritual entity possessed Jane Roberts, a poet and author, and revealed enlightening spiritual information through her. Her husband recorded this information in written form hence resulting in the creation of the Seth Material, which is now recommended by famous authors such as Deepak Chopra and Mariam Williamson.
I've read a few books from the Seth Material, and I would love to share with you the most enlightening quotes from the books.
'Believe, then, that you are a being unlimited by nature, born into flesh to materialize as best as you can the great joy and spontaneity of your future.'
'You are a creator translating your expectations into physical form. The world is meant to serve as a reference point. The exterior appearance is a replica of inner desire. You can change your personal world. You do change it without knowing it. You have only to use your ability consciously, to examine the nature of your thoughts and feelings and project those with which you basically agree with.'
'Experience is the product of the mind, the spirit, conscious thoughts and feelings, unconscious thoughts and feelings. These together form the reality that you know. You are hardly at the mercy of reality.'
'It is perfectly fine to make plans for the future, yet each individual should live day by day, without worrying about the outcome of those plans.'
'You are so busily concerned with daily matters that you do not realize that there is a portion of you that knows that its own powers are far superior to those shown by the ordinary self.'
Consciousness is not dependent upon form, as I have said, and yet it always seeks to create form.'
'The conscious idea of magic, then, is a mask, or contrived version, of the psyche's innate clairvoyant, telepathic, and precognitive abilities.'
'It would help considerably if you thought of your work more as an adventure, an exciting creative adventure, than of work in your old terms.'
'Creativity rides the tides of love. When love is denied its natural expression, creativity suffers.'
'To the extent, therefore, that you allow the intuitions and knowledge of the multidimensional self to flow through the conscious self, to that extent not only do you perform your role in the play more effectively, but also you add new energy, insights, and creativity to the entire dimension.'
'When the ego becomes too concerned with daily matters, with worry in other words, then the works of the ego become clogged.'
'If there is good communication between the inner self and the outer ego, then the ego begins to understand what it is, and also to realize that it has greater capacities.'
'As long as you believe your environment to be objective and independent of yourself, then to a large extent, you feel powerless to change it, to see beyond it, or to imagine other alternatives that may be less apparent.'
'Mental images, accompanied by strong emotion, are blueprints therefore upon which a corresponding physical object, or condition or event, will in your terms appear. The intensity of a feeling or thought or mental image is, therefore, the important element in determining its subsequent physical materialization.'
'The body's natural healing processes each day rid people of diseases, repair emotional or bodily illnesses – and such instances go largely unrecorded.'
'I want it known that thoughts and emotions are formed into physical matter by very definitive methods through laws quite valid, though they may be presently unknown.'
'A soul is not something that you have, it is what you are.'
'You get what you concentrate upon, and your beliefs are largely responsible for those areas in which you concentrate.'
'Any creative work involves you in a cooperative process in which you learn to dip into other streams of consciousness, and come up with a perception that has more dimensions than one that is arising from the one narrow, usual stream of consciousness that you know.
'Great creativity is then multidimensional. Its origin is not from one reality, but from many, and it is tinged with the multiplicity of that origin.'
The end. Thanks for reading.
The Advice Jesus, Buddha, Epictetus, etc., Could Have Given Us During this Coronavirus Pandemic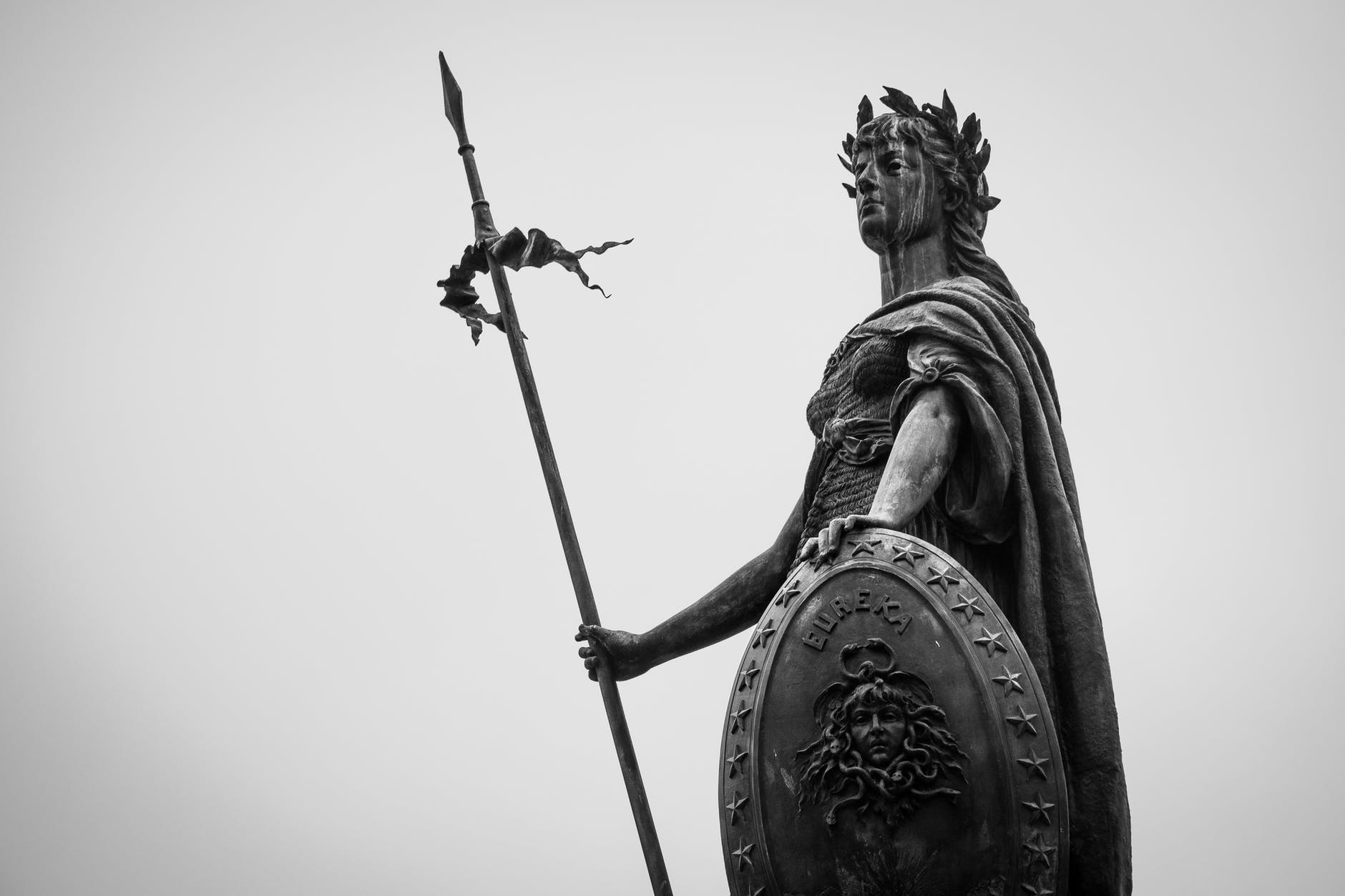 During pandemics or disasters, people always invite the great to advise them because they believe these individuals are highly intelligent. In this article, I'll share with you the advice great people particularly Jesus, Buddha, Rumi, Epictetus, Lao Tzu, and Alexander the Great could have given us during these hard times.
Matthew 6: 27 – 'Can any of you by worrying add a single moment to your lifespan?'
Matthew 6:34 – 'Do not worry about tomorrow; tomorrow will take care of itself.'
'Do not dream of the future, concentrate the mind on the present moment.'
'Even death is not to be feared by one who has lived wisely.'
'Nothing can harm you as much as your thoughts unguarded.'
'Nothing is forever except change.'
Jalal ad-Din Muhammad Rumi
'Sorrow prepares you for joy.'
'When the world pushes you to your knees, you're in a perfect position to pray.'
'Live life as if everything is rigged in your favor.'
'It is not death or pain that is to be feared, but the fear of pain or death.'
'The greater the difficulty, the more glory in surmounting it.'
'Men are disturbed, not by things, but by the principles and notions which they form concerning things.'
'Difficulty shows what men are.'
'Every difficulty in life presents us with an opportunity to turn inward and to invoke our own inner resources. The trails we endure can and should introduce us to our strengths. Prudent people look beyond the incident and seek to form the habit of putting it to good use.'
'Don't hope that events will turn out the way you want, welcome events in whichever way they happen: this is the path to peace.'
'Stop thinking and end your problems.'
'Life is a series of natural and spontaneous changes. Don't resist them – that only creates sorrow. Let reality be reality. Let things flow naturally forward in whatever way they like.'
'Life and death are one thread, the same line viewed from different sides.'
'If you are depressed, you are living in the past. If you are anxious, you are living in the future.'
'Through every generation of the human race, there has been a constant war, a war with fear. Those who have the courage to conquer it are made free and those who are conquered by it are made to suffer until they have the courage to defeat it, or death takes them.'
'Each moment free from fear makes a man immortal.'
'Upon the conduct of each determines the fate of all.'
THE END
25 Powerful Quotes from Tough Times Never Last but Tough People Do by Robert Schuller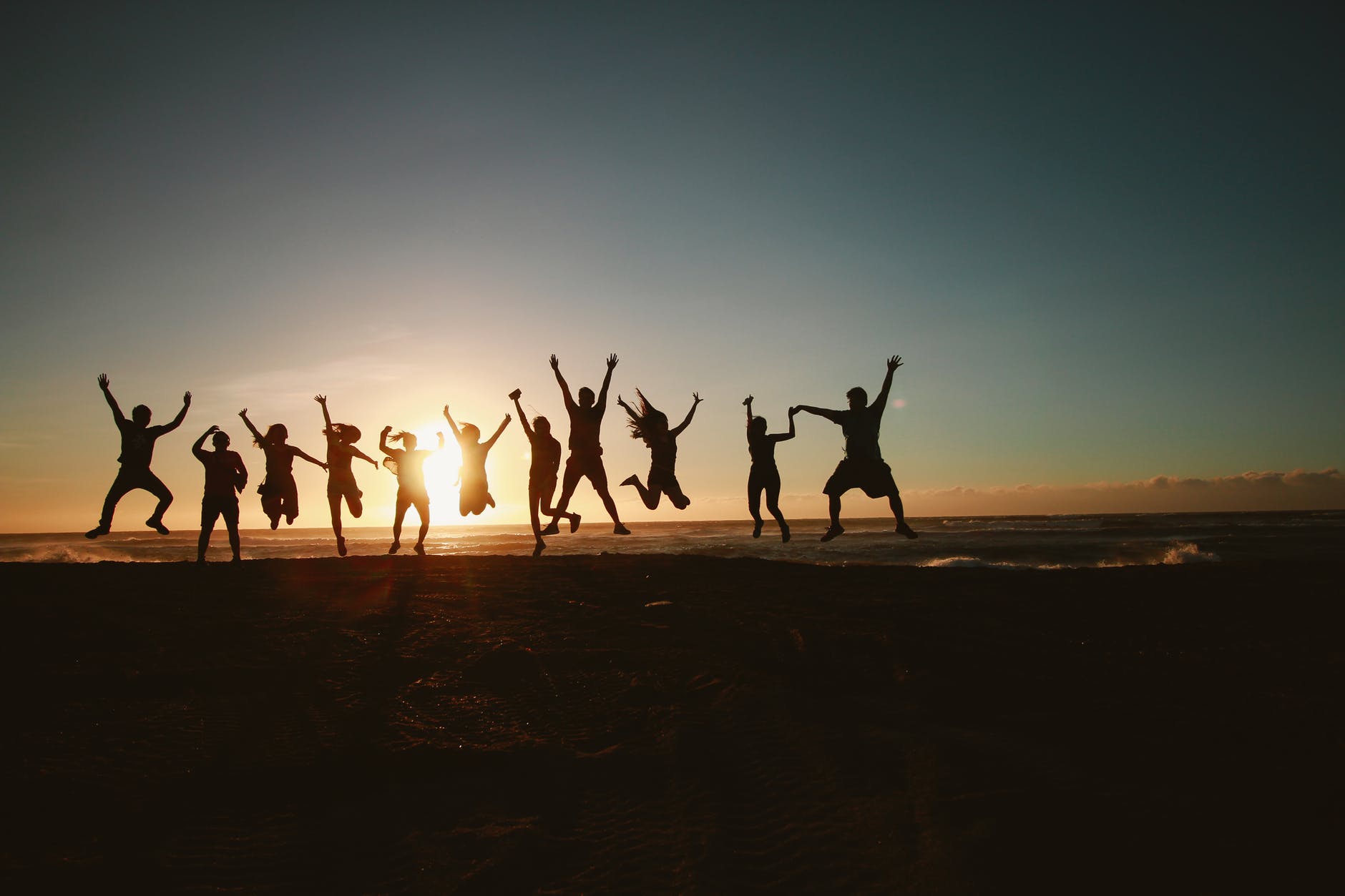 Robert Schuller's, 'Tough Times Never Last but Tough People Do' is an amazing book. In the book, Robert Schuller reveals that we have the ability to overcome problems. According to Robert, it's our mental attitude or approach to problems that really matters.
On 1st April 2018, I shared with you the amazing lessons I learned from the book. Here, I'll share with you amazing quotes from the book that will help you get through hard times.
Enjoy:
'There is no substitute for deep abiding faith. If we hold on, we will win out! Unquestionably the profound faith and the beautiful providence of God produce a strong and unquenchable optimistic mental attitude.'
'There is not necessarily a solution for every problem; however, every problem can be managed positively.'
'People who win over tough times are people who never stop believing. They have faith in themselves and their Lord and in the ideas that God gives them. These winners, survivors, pray for God's guidance and when they know what it is they have to do, then they take action.'
'A problem-free life is an illusion – a mirage in the desert. It is a dangerously deceptive perception, which can mislead, blind, and distract.'
'To pursue a problem-free life is to run after an elusive fantasy; it is a waste of mental and physical energies.'
'Every mountain has a peak. Every valley has its low point. Life has its ups and downs, its peaks and its valleys. No one is up all the time, nor are we down all the time. Problems do end. They do go away. They are all resolved in time.'
'History teaches us that every problem has a life span. No problem is permanent.'
'Every problem holds positive possibilities.'
'You may not be able to control the times, but you can compose your response. You can turn your pain into profanity – or into poetry. The choice is up to you. You may not have chosen your tough time, but you can choose how you will react to it.'
'When you control your reaction to the seemingly uncontrollable problems of life, then, in fact, you do control the problem's effect on you. Your reaction to the problem is the last word! That's the bottom line. What will you let this problem do to you? It can make you tender or tough. It can make you better or bitter. It all depends on you.'
'Don't underestimate a problem – or your potential power to cope with it creatively.'
'We have the power to make any problem better or worse. We do this when we react positively or negatively.'
'The Bible says 'God has not given us a spirit of fear, but of power and of love and of a sound mind.' That means when you surrender to fears, you can be sure the fears did not come from God. God does not give us the spirit of fear. God gives us the spirit of power and love and a sound mind.'
'Let faith be in control of every decision you make and every action you take.'
'When you look at your life and where it's headed, ask yourself these questions. 'Who's in charge? Who's in control? To whom have I surrendered leadership?
'Surrender leadership to faith. Surrender leadership to God. Let him be in control of your life.'
'All it takes is one idea to solve an impossible problem.'
'Faith is indeed the greatest miracle-working power imaginable. Faith never fails a person; we fail when we give up on our faith.'
'All it takes is one idea to solve an impossible problem.'
'Hold a mental picture, and it will unquestionable, invariably turn into a physical reality.'
'God guides praying people through tough times until the beautiful breakthrough finally comes.'
'Prayer is the umbilical cord that allows you-with your embryonic ideas-to draw nourishment from a source that you like an inborn infant can neither see nor fully know or comprehend – God our heavenly Father! Prayer is the power that pulls everything together successfully.'
In difficult times, people too often lose the ability to face the future optimistically. They begin to think about their tomorrows negatively. They forget that tough times will pass.'
'Persevere, don't give up. Tough times never last, but tough people do.'
'If God is for us, who can be against us" (Roman 8: 31). That is the ultimate secret of becoming tough enough to face the toughest battle and win! Only then can you be sure that your life will prove the truth of the title of this book.'
I hope you enjoyed Robert Schuller's quotes. If you've read the book, you are free to add more quotes from it in the comment box below.
Facebook Group – The Unbounded Wisdom Community