26 Most Enlightening Osho Quotes on Life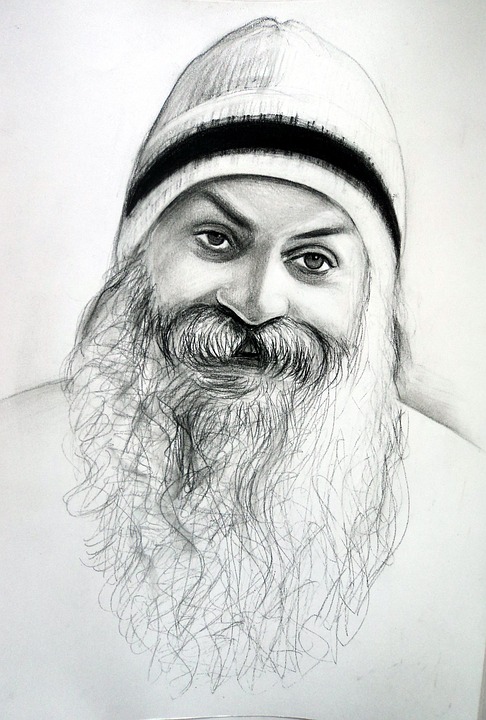 Osho was a mystic who loved providing life-changing spiritual teachings to his audience. Many people love his teachings because they are enlightening. You must grab some of his books if you are hungry for deep spiritual knowledge.  I love reading his books and watching his videos.
Here are 26 enlightening quotes I gathered from his teachings.
'He is religious who knows that universal forces are at work and there is no hurry – that his hurry is of no use. If we can only be one with the universal harmony, it is enough – and it is blissful.'
'Always listen to your body. It whispers, it never shouts, because it cannot shout. Only in whispering, it gives you messages. If you are alert, you will be able to understand it. And the body has a wisdom of its own which is very much deeper than the mind.'
'So a man of understanding accepts all and tries to find how to use everything creatively.'
'Don't have any ideas about life. Let life have its own. You just go with it. Whatsoever happens is good. That should be the attitude. Say 'yes' whatsoever happens. What else can one do? Be a total 'yes.' Then there is no confusion, no conflict, because you are not moving up-current. Just float with the stream.
'The future always remains beyond our power, that's why it is the future. It simply means that nothing can be done about it right now because it is not yet. All that you can do, you can only do with the present. With the past you cannot do anything; it is gone.'
'Painting or poetry, dancing or singing or whatsoever, if a person has a certain talent, it is futile to work somewhere else.
'If you don't like anything, whatsoever it is, to remain in it even for a single moment is suicidal. Then whatsoever the risk, come out of it.'
'Love opens doors to the milky way. Love is the bridge between earth and heaven, between man and god. Let love be your only law: there is no higher truth. If a man can love, then nothing else is needed: that will transform.'
'Critical mind is an absolute necessity if you are working on a scientific project. But the critical mind is an absolute barrier if you are trying to reach your interiority.'
'It is not really anger. Only on the surface does it look like anger. Deep in your being, you are so full of energy that you don't know what to do with it; that's why it takes the form of anger. You have great creative potential. It is creative energy which is not being rightly used; it becomes sour.'
'Just look at the world! Whosoever created it or dreamed it, must be a great dreamer…so many colors and so many songs. The whole existence is a rainbow. It must come out of deep imagination.'
'Tomorrow is open. Anything is possible….and everything is possible. So live this moment as totally as possible, that's all, don't be worried about the future; everything is taken care of.'
'Once we have a glimpse of God, then God alone is, nothing else. But that glimpse will only be possible only when everything within us is still and quiet. And there is no question.'
'Imagination is going to be your oath, so never deny imagination. It is the only creative faculty in man, the only poetic faculty, and one should not deny it.'
'Life is always at the beginning, always. Wherever you are, it is always at the beginning. That's why life is so beautiful, young, fresh.'
'If you start liking that which is happening, if you don't put your own will against the whole, if you simply say okay, whatsoever happens you simply say 'yes,' then you can never be miserable, because whatsoever happens, you are always in a positive attitude ready to receive it and enjoy it. If it goes just according to your nature, very good. If it sometimes goes against your nature, you take it as part of growth. If it is pleasure, good. If it is pain you accept it as a price to be paid for all the pleasures that are available in the world, the cost to be paid.'
'Things are as they should be. They have always been that way. Existence is going so smoothly. Look at the stars and the birds and rivers. Things are going so smoothly. There seems to be no problem. All problems exist in man and in the mind of man, and the problems created, manufactured by man.'
'Trust always, that everything is going to happen, and that is going to be good. Your trust will make it so. Trust is not simply trust- it is a creative force. When you trust things start happening accordingly.'
'Remain flexible and spontaneous, and never be afraid of committing a mistake. If you are too much afraid of committing a mistake, nothing can be done. One has to make mistakes – that's the way one learns.'
'Whatsoever you do, just do it as totally as possible. Everything should be done in such a relaxed way that there is no effort in it.'
'We pay attention, more attention, to the very trivial things – a big house, money, prestige, respectability – but we never think about life and its intrinsic value. Everything else is just trivial in comparison to life. So the greatest blessing has already happened. By being alive one has already been accepted by God, and has already been presented with a great gift. By being alive you have already been loved by the universe.'
'Deep down, whatsoever you want to be that's what you become. Thoughts become objects; thoughts become happenings, thoughts create your personality. Essentially we alone are responsible for the way we live, and the level which we live.'
'Listen to your heart, and whatsoever is there bring it out.'
'If you trust, your trust will fulfill itself.'
'This is my observation – that life goes on helping you, giving you whatsoever you ask.'
'What I am saying is that right now you can enjoy life, there is no need to postpone. Only this moment is certain because it has already arrived. You can drink out of it as much as you want, as deeply as you want. It is available to you – this, moment you are wasting in struggling, in tensing yourself. Relax.'
THE END
Which of the above quotes do you believe is the most enlightening?
22 Thought-Provoking Quotes from The Wisdom of Insecurity by Allan Watts
In his book, 'The Wisdom of Insecurity' Allan Watts mainly discusses how modern society lives for a future that doesn't exist. He wonders why most people want to live a secure life in an uncertain world. Allan believes the best way to live is by living in the now, because 'the now' is the only moment we can truly experience. Besides this, he teaches that we suffer because we separate ourselves from our experiences.
I read the book thrice and noted down the following thought-provoking quotes from it.
"To stand face to face with insecurity is still not to understand it. To understand it you must be it." (Allan Watts; the Wisdom of Insecurity)
"It must be obvious, from the start, that there is a contradiction in wanting to be perfectly secure in a universe whose very nature is momentariness and fluidity." (Allan Watts; the Wisdom of Insecurity)."
"The question, "what shall we do about it? Is only asked by those who don't understand the problem. If a problem can be solved at all, to understand it and to know what to do about it are the same thing." (Allan Watts; the Wisdom of Insecurity).
"Most of us believe in order to feel secure and make our individual lives seem valuable and meaningful. Belief has thus become an attempt to hang on to life, to grasp and keep it for one's own." (Allan Watts, the Wisdom of Insecurity).
"If my happiness at this moment consists largely in reviewing happy memories and expectations, I am but dimly aware of this present moment. I shall still be dimly aware of the present when the good things that I have been expecting come to pass." (Allan Watts; the Wisdom of Insecurity).
"If happiness always depends on something expected in the future, we are chasing a will-o'-the-wisp that ever eludes our grasp." (Allan Watts; the Wisdom of Insecurity).
"Most atheists and agnostics are neurotic, whereas most simple Catholics are happy and at peace with themselves." (Allan Watts; the Wisdom of Insecurity).
"Religious ideas are like words – of little use, and often misleading, unless you know the concrete reality to which they refer." (Allan Watts; the Wisdom of Insecurity).
"If science cannot prove there is no God, we can try to live and act on the bare chance that he may exist after all." (Allan Watts; the Wisdom of Insecurity).
"The common error of ordinary religious practice is to mistake the symbol for the reality. (Allan Watts; the Wisdom of Insecurity). "
"Because life is likewise a flowing process, change and death are its necessary parts. To work for their exclusion is to work against life.' (Allan Watts; the Wisdom of Insecurity).
'If I am so busy planning how to eat next week that I cannot fully enjoy what I am eating now, I will be in the same predicament when next week's meals become "now." (Allan Watts; the Wisdom of Insecurity).
"The future is quite meaningless and unimportant unless, sooner or later, it's going to become the present." (Allan Watts; the Wisdom of Insecurity).
"To resist change. To try to cling to life, is therefore like holding your breath: if you persist you kill yourself." (Allan Watts; the Wisdom of Insecurity).
"The miracles of technology cause us to live in a hectic, clockwork world that does violence to human biology, enabling us to do nothing but pursue the future faster and faster.' (Allan Watts; the Wisdom of Insecurity).
"The brain can only assume its proper behavior when consciousness is doing what it's designed for: not writhing and whirling to get out of present experience, but being effortlessly aware of it." (Allan Watts; the Wisdom of Insecurity).
'Reality or, if you will, God cannot be comprehended by the finite mind." (Allan Watts; the Wisdom of Insecurity).
"You will cease to feel isolated when you recognize, for example, that you do not have a sensation of the sky, you are that sensation." (Allan Watts; the Wisdom of Insecurity).
"Because the future is everlastingly unattainable, and like the dangled carrot, always ahead of the donkey, the fulfillment of the divine purpose does not lie in the future. It is found in the present." (Allan Watts; the Wisdom of Insecurity).
"The working inhabitants of a modern city are people who live inside a machine to be batted around by its wheels. They spend their days in activities which largely boil down to counting and measuring, living in a world of rationalized abstraction which has little relation to or harmony with the great biological rhythms and processes." (Allan Watts; the Wisdom of Insecurity).
"The function of the brain is to serve the present and the real, not to send man chasing wildly after the phantom of the future." (Allan Watts; the Wisdom of Insecurity).
"The desire for security and the feeling of insecurity are the same thing."(Allan Watts; the Wisdom of Insecurity).
Which of the above thought-provoking thoughts did you like?
14 Intriguing Quotes on Creativity from the Magic of Your Mind by Uell Andersen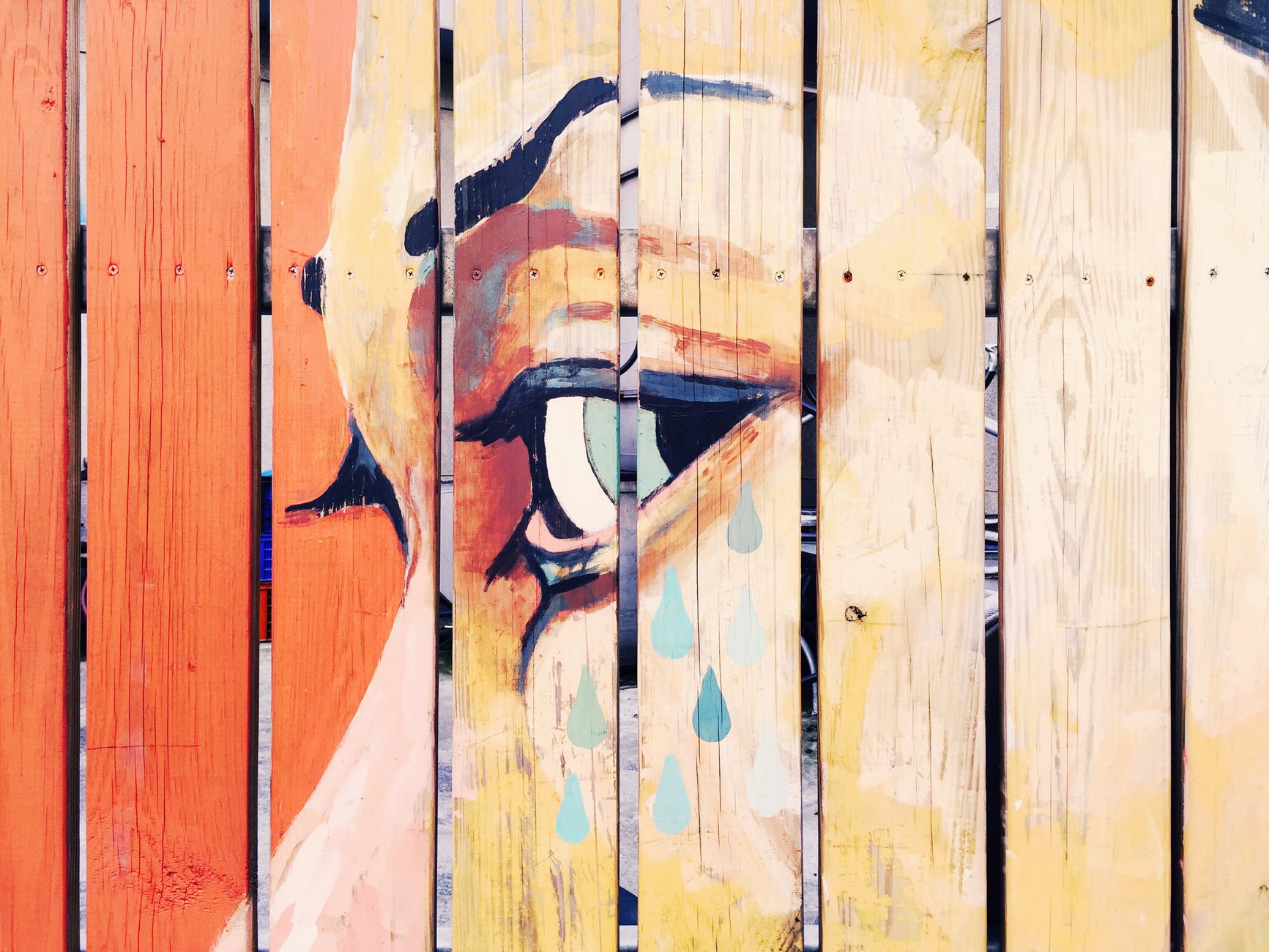 I love Uell Andersen's book, 'The Magic in Your Mind' because of its enlightening pieces of advice. Last week, I shared inspiring quotes from the book and you loved them. Today, I'll share with you Uell Andersen's thoughts on creativity. All individuals performing creative works must read these enlightening quotes.
'All books are written 'Creativeness is not part of the surface self, of the ego, the conscious mind, the physical or sensual being. It emanates upward through the levels of consciousness from the Secret Self.'
'No talent ever is exhibited by the conscious mind or ego, and the man whose life is ordered by them never can be creative.'
'The creative man's attitude has an aspect of abundance, as if he has some mystical tie with a horn of plenty, not of material things necessarily but of ideas and of possibilities that give a universal note to everything he does.'
'The creative writer does not take up a pen with an idea of 'making' a certain thing, but only to see what will come through him and manifest itself on paper. The man who truly uses his talent is able to do so only because he lets it use him.'
'A sense of being part of all things and a part of all life is a psychic condition that produces the most indescribable satisfaction. It's the sense of creativity reported by artists.'
'Religious revelation is exactly the same thing as creative activity. They are both metaphysical adventures. They involve the acquisition of a total instead of a partial view of the universe.'
'When man allows his consciousness to be hemmed in by the ego he is unable to pull upon subconscious levels for the inspiration and drive necessary for creative work.'
 'Unthinkable ingenuity and creative power lie within the universal mind, and to the degree that you learn to trust your life and being to it, that much of its power is yours.'
'In deepest essence, each man is an artist and only comes to his complete fulfillment as an individual; when he gets his egoistic nature out of the way and allows the creative talent of the Divine to work through him.'
'The truly creative attitude is a passive one insofar as it listens and does not command.'
'Creative talent carries with it an element of deepest personal risk. Before the individual becomes a fit vehicle, he must figuratively hang himself from a cliff by his fingertips, suspend himself between life and death.'
'The enlightened man is a talented man because he is a creative man, and his creativity is instilled in him by a sense of unity with all things.'
'When we live out our lives focused in the ego and bound to egoistic desires and satisfaction, it becomes impossible for us to achieve a spiritual awakening or to fulfill ourselves as creative persons.'
'Every creative individual must undergo a tempering process during which he is subjected to fire, after which his toughness is increased. Life is not such a gentle thing as to be approached with dainty fingers. Look about and you will see that nature chooses her blessed ones by subjecting them to the most severe tests.'
THE END
If you loved Uell Andersen's quotes, you are free to comment on the quote you loved the most.
Do you want to AWAKEN and know what's HIDDEN from you? Subscribe to get a free copy of my 14 page – book: Awaken from The Deep Sleep