40 Powerful Quotes from Ego is The Enemy by Ryan Holiday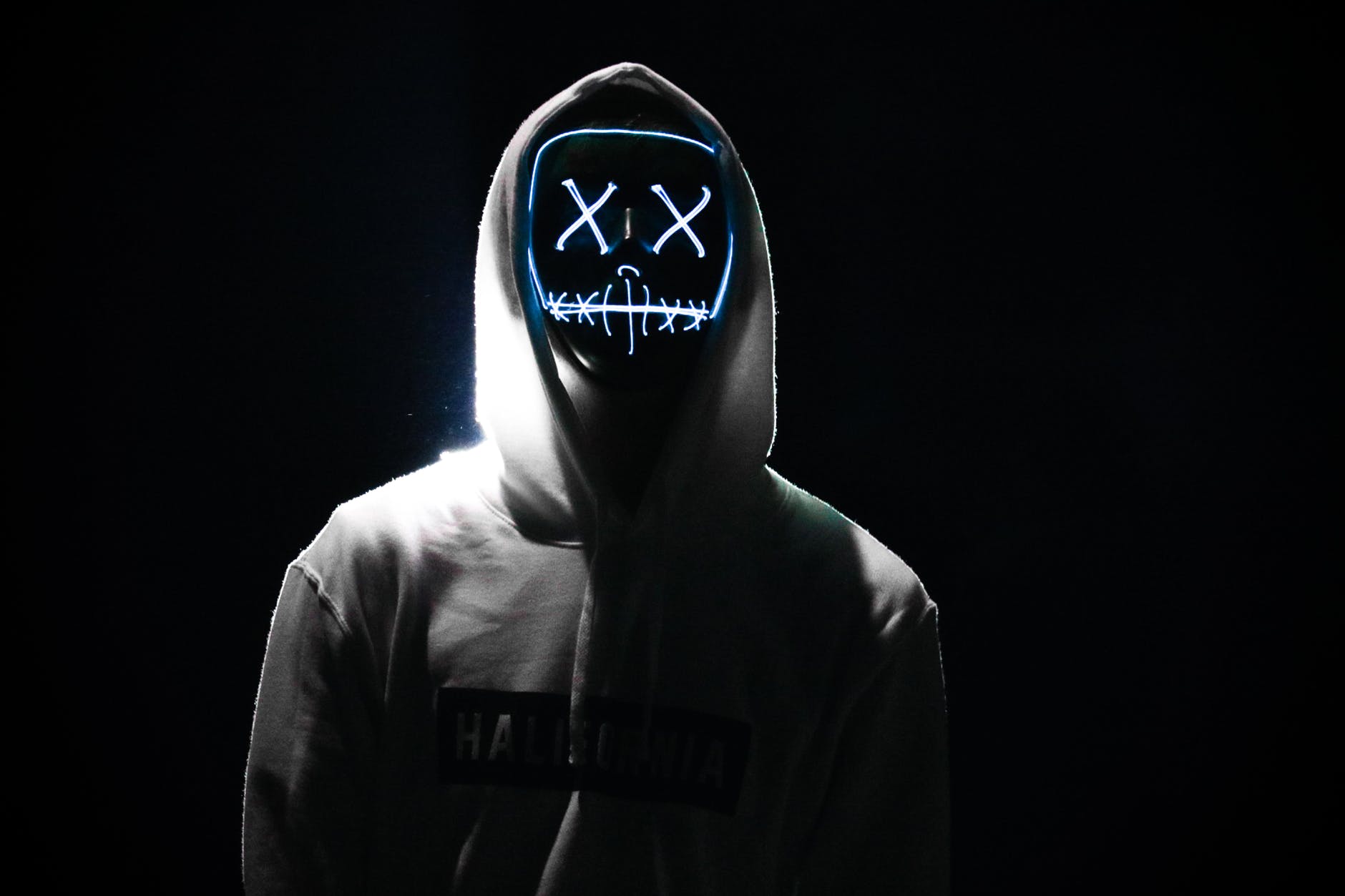 Ryan Holiday's, Ego is the Enemy, is a wonderful book that teaches the importance of humility in the journey of success. It also helps readers understand the negative-effects of the ego, and the importance of focusing on the long-term. I fell in love with the book and noted down the following powerful quotes.
'Wherever you are, whatever you're doing, your worst enemy already lives inside you; your ego.'
'The ego we see most commonly goes by a more casual definition: an unhealthy belief in our own importance. Arrogance. Self-centered ambition.'
'Ego is when the notion of ourselves and the world grows so inflated that it begins to distort the reality that surrounds us.'
'The performance artist Marina Abramovic puts it directly; "If you start believing in your greatness, it's the death of your creativity."
'What is rare is not raw talent, skill, or even confidence, but humility, diligence, and self-awareness.'
'We will learn that though we think big, we must act and live small in order to accomplish what we seek.'
'Although we share with many others a vision for greatness, we understand that our path toward it is very different from theirs.'
'Almost universally, the kind of performance we give on social media is positive. It's more "Let me tell you how well things are going. Look how great I am" It's rarely the truth: I'm scared, I'm struggling. I don't know."
'Anyone can talk about himself or herself. Even a child knows how to gossip and chatter. Most people are decent at hype and sales. So what is scarce and rare? Silence. The ability to deliberately keep yourself out of the conversation and subsist without its validation. Silence is the respite of the confident and strong.'
'Doing great work is a struggle. It's draining, it's demoralizing, it's firefighting – not always, but it can feel that way when we're deep in the middle of it.'
'The only relationship between work and chatter/talk is that one kills the other.'
'Being promoted doesn't necessarily mean you're doing good work and it doesn't mean you are worthy of promotion (they call it failing upward in such bureaucracies).'
'This is what the ego does. It crosses out what matters and replaces it with what doesn't.'
'If a fighter is not capable of learning and practicing every day, if he is not relentlessly looking for areas of improvement, examining his own shortcomings, and finding new techniques to borrow from peers and opponents, he will be broken down and destroyed.'
"It is impossible to learn that which one thinks one already knows," Epictetus says. "You can't learn if you think you already know."
'To become what we ultimately hope to become often takes long periods of obscurity, of sitting and wrestling with some topic of paradox. Humility is what keeps us there, concerned that we don't know enough and that we must continue to study. Ego rushes to the end, rationalizes that patience is for losers (wrongly seeing it as a weakness), and assumes that we're good enough to give our talents a go in the world.'
'Clear the path for the people above you and you will eventually create a path for yourself.'
'When you are just starting out, we can be sure of a few fundamental realities; 1) You're not nearly as good or as important as you think you are; 2) You have an attitude that needs to be readjusted; 3) Most of what you think you know or most of what you learned in books or in school is out of date or wrong.'
'More than purpose, we also need realism. Where do we start? What do we do first? What do we do right now? How are we sure that what we're doing is moving us forward? What are we benchmarking ourselves against?'
'Those who have subdued their ego understand that it doesn't degrade you when others treat you poorly; it degrades them.'
'You need only to care about your career to understand that pride – even in real accomplishments- is a distraction and a deluder.'
'Pride blunts the very instrument we need to own in order to succeed; our mind. Our ability to learn, to adapt, to be flexible, to build relationships, all of this is dulled by pride.'
'Pride takes a minor accomplishment and makes it feel like a major one.'
'Benjamin Franklin spent a lifetime battling against his pride, because he understood that pride would make it much harder.'
'Ego is a wicked sister of success.'
'What is truly ambitious is to face life and proceed with quiet confidence in spite of the distractions.'
'No matter what you have done up to this point, you better still be a student. If you're not still learning, you're already dying.'
'It's not enough only to be a student at the beginning. It is a position that one has to assume for life. Learn from everyone and everything. From the people you beat, and the people who beat you, from the people you dislike, even from supposed enemies.'
'It's time to sit down and think about what's truly important to you and then take steps to forsake the rest. Without this, success will not be pleasurable, or nearly as complete as it could be. Or worse, it won't last.'
'Ego needs honors in order to be validated. Confidence, on the other hand, is able to wait and focus on the task at hand regardless of external recognition.'
'Creativity is a matter of receptiveness and recognition. This cannot happen if you're convinced the world revolves around you.'
'Most successful people are people you've never heard of. They want it that way. It keeps them sober. It helps them do their jobs.'
'Do your work. Do it well. Then "let go and let God." That's all there needs to be.'
'Most trouble is temporary, unless you make that not so.'
'A person who judges himself based on his standards doesn't crave the spotlight the same way as someone who lets applause dictate success.'
'A person who can think in the long term doesn't pity herself during short-term setbacks.'
'In failure or adversity, it's so easy to hate. Hate defers blame. It makes someone else responsible. It's a distraction too; we don't do much else when we're busy getting revenge or investigating the wrongs that have supposedly been done to us.'
 'All great men and women went through difficulties to get to where they are, all of them made mistakes. They found within those experiences some benefit – even if it was simply the realization that they were not infallible and that things would not always go their way. They found that self-awareness was the way out and through – if they hadn't, they wouldn't have gotten better and they wouldn't have been able to rise again.'
'When we lack a connection to anything larger or bigger than us, it's like a piece of our soul is gone.'
'Instead of letting power make us delusional and instead of taking what we have for granted, we'd be better to spend our time preparing for the shifts of fate that inevitably occur in life. That is, adversity, difficulty, and failure.'
Hope you loved Ego is The Enemy quotes. You are free to comment about the quote you loved the most in the comment box below.
Top 30 Insightful Truths You Must Know Right Now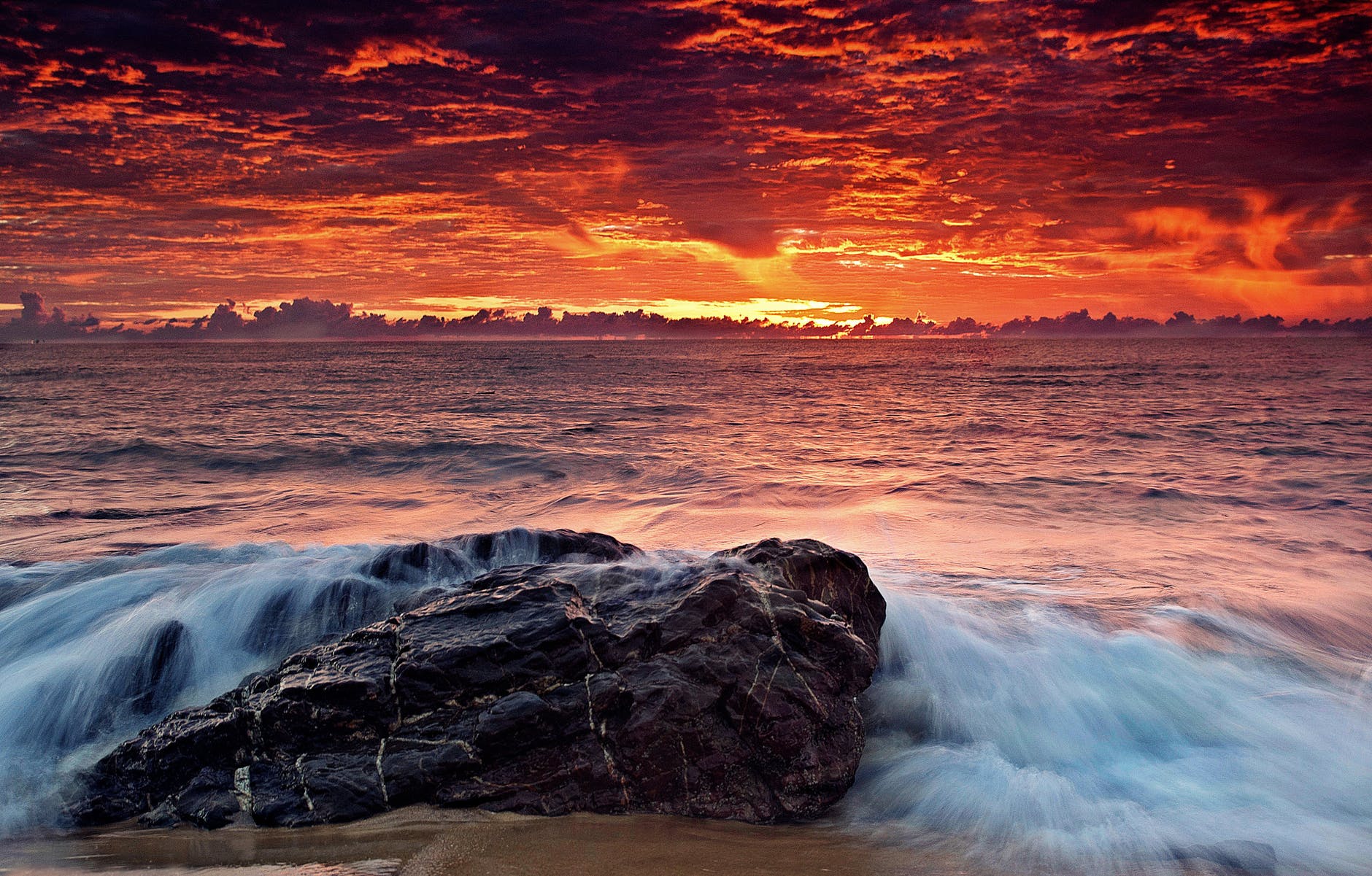 In 2019, I shared over 70 harsh truths of life in two blog posts. Today, I'll share 30 insightful truths I realized after thinking deeply about life.
Stop labeling things and you'll realize that everything is a miracle.
The attachment to material things disappears when you stop seeking happiness in these things.
Mostly, failed expectations are the main source of stress.
The future is a form of memory because we use memory to imagine the future.
There is no past or future because past and future exist in the mind. The present moment is all that will ever be.
You can think about the past and the future, but you'll never get out of the present moment.
We condemn each other because we avoid studying ourselves.
You'll easily attain inner peace when you stop judging your thoughts.
Every creature lives in its illusion. Man is the only animal that can see past the illusion.
Beauty is spiritual: only man and God can recognize it.
Man is special; he is the only creature that can rise to godliness through virtue
You fear challenges because you dwell in the egoic state of consciousness
You can't destroy your ego, but you can rise above it.
Check your thoughts and you'll realize that a large percentage of them are negative.
Worry occurs when you overanalyze the negative side of a situation.
Every day, we have two great choices; we can move towards growth or step back into safety.
Ignore the naysayers, they will always project their fears on you and eventually make you a negative thinker.
Life only gets better when you get better.
Prayer changes an event by enabling you to tune into your spiritual power. The spiritual power then changes things according to your desire. Remember, the spiritual is superior to the physical since it created it.
Man is the only creature that refuses to accept life the way it is, and for this reason, he is the only creature that thinks life is suffering.
We all want success but we avoid doing what it takes to be successful.
Every creature is in tune with life. Man is the only creature that can choose whether to be in tune or not.
Every creature uses its gift correctly. Man is the only creature that misuses his gifts.
The world is an amazing magical place that we seldom bother exploring since we are focused on acquiring wealth and maintaining our ego.
Constant worry and fear appear when you live in an illusion or when you live out of tune with life.
Gratitude only arises when you realize that everything is a gift.
Nothing can prevent an intelligent, all-powerful spirit that is obsessed with our survival (GOD) from answering our prayers.
The most valuable things in life are free.
Don't share big plans with many people, most of them will discourage you.
You only become wise when you accept that you don't know anything.
THE END
You are welcome to add more insightful truths in the comment box below.
17 Most Empowering Eminem Lyrics of All Time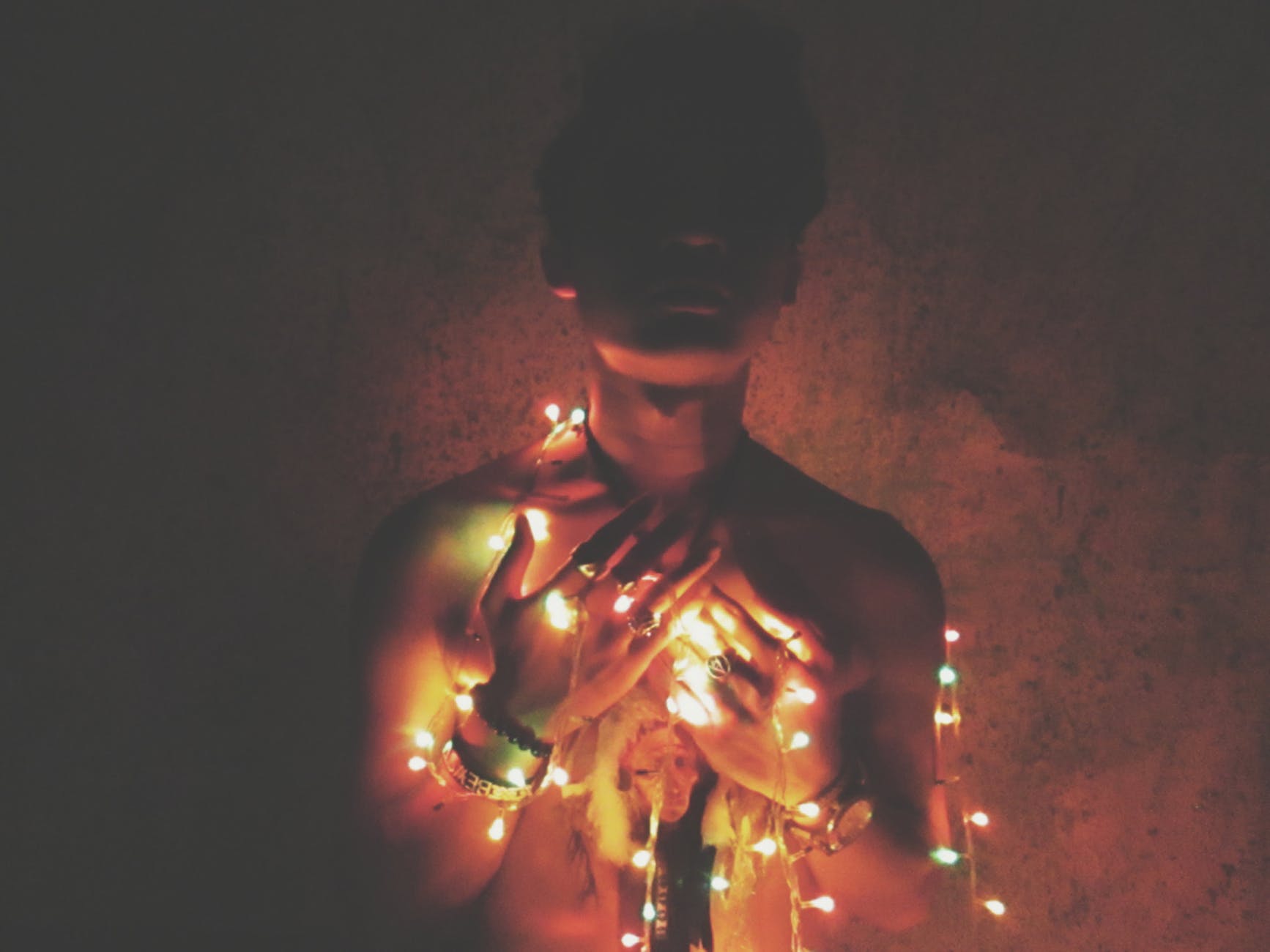 Eminem is my favorite rapper. I love most of his songs because they are emotional and I relate to them. Besides, I love the way he uses rap to encourage his fans to work hard, exploit opportunities, and cope with hard times. For this reason, I usually note down some of his powerful lyrics, which I love reading when taking a risk, stressed, or when I need motivation.
Two years ago, I shared the success lessons I learned from this rapper. Today, I'll share some of his powerful lyrics.
Enjoy:
'When I say I'ma do something, I do it, I don't give a damn what you think, I'm doing this for me.' – Not Afraid
'Until the roof, comes off, until my legs give out from underneath me.  I will not fall, I will stand tall.' – Till I Collapse
That's why we seize the moment, try to freeze it and own it. Squeeze it and hold it, cause we consider these minutes golden.' –  Sing for the Moment
'Cause sometimes you just feel tired, feel weak, and when you feel weak, you feel like you wanna just give up, but you gotta search within you, you gotta find that inner strength and just pull that shit out of you and get that motivation to not give up and not be a quitter, no matter how bad you wanna just fall flat on your face.' –  Till I Collapse
'I'ma be what I set out to be, without a doubt, undoubtedly, and all those who look down on me, I'm tearing down your balcony.' – Not Afraid
'The passion in the flame is ignited, you can't put it out once we light it.' – Forever
'You're so familiarized with what having to swallow this pill is like, it happens all the time, they take your heart and steal your life. And it's as though you feel you've died, cause you've been killed inside. But yet you're still alive, which means you will survive.' – Beautiful Pain
'You'll never slow the momentum at any moment, I'm about to blow.' –  No Love
I'm a soldier. These shoulders hold up so much. They won't budge. I'll never fall or fold up.' – Soldier
I'm a soldier. Even if my collarbones crush or crumble. I'll never slip or stumble.' – Soldier
'The moment, you own it, you better never let it go. You only get one shot, do not miss your chance to blow. This opportunity comes once in a lifetime.' – Lose Yourself
I've been chewed up, and spit out, and booed off stage, but I kept rhyming and stepped right in the next cypher/competition.' – Lose Yourself
'Success is my only motherf*?king option, failure's not.' – Lose Yourself
Throw the match, set the past ablaze.' – Beautiful Pain
'Life is too short and I got no time to sit around just wasting it.' – That's All She Wrote
'Fighters keep fighting, put your lighters up point them skyward up.' – Lighters
'From now on I'm refusing to ever give up. The only thing I ever gave up is using more excuses.' – Lighters
THE END
You can add more empowering Eminem lyrics in the comment box below.
Facebook group for insightful quotes and ideas – unbounded wisdom community