6 Powerful Lessons From Bob Proctor's Book: YOU WERE BORN RICH
In the article, 16 Powerful and Impressive Quotes from Bob Proctor's Book, I shared with you my favorite quotes from You were born rich. Today, I would love to share with you the top 6 remarkable lessons I learned from this marvelous book.
Money is an Effect of Hard work
No one got rich through luck because every rich person worked extremely hard to accumulate riches.
Besides this, there is no shortcut to riches, and for this reason, all individuals who want to make big money must be ready to do it the hard way.
The Best Way to Attract Money is Through the Prosperity Consciousness
Always imagine that you have the amount of money you wish to possess. This imagination makes your subconscious mind comfortable with the idea of money hence making it attract the amount of money you desire.
Moreover, imagining that you have the amount of money you desire makes the subconscious mind to formulate ways to bring you the money.
No Amount of Reading Will Make You Financially Successful
Books won't make you rich because they only provide you with knowledge which is only effective if you practically apply it on the journey to financial success.
Let Go and Let God
Everything becomes possible to those who Let Go and Let God.
To Let Go and Let God means to stop worrying about your future, and trust that you will get everything you need to reach your financial goals. It means trusting that whatever must occur for you to reach your financial goals will happen.
Desire Without Expectation is Useless
Desire is necessary for the achievement of your goals. However, it becomes wishful thinking if not accompanied by expectation.
A strong desire must be coupled with expectation because an expectant mindset prevents negative opinions and ideas from uprooting your goal/dream.
Give Away What You Don't Need And You Will Get What You Need
Give away the things you don't need to create space for nature to give you what you need because nature always fills an empty space.
Remember, 'The Law of Prosperity states that new things only come when you let go old things.' – Bob Proctor
Therefore, if you want anything, for example, new clothes, just give out all the clothes you rarely wear, and you will soon find yourself with new clothes.
I believe the above lessons will help us attract a prosperous life. You are welcome to add more lessons you've learned from life/books that can help us attract prosperity.
Twitter username – Isaac Wechuli. Facebook Username – Wechul Isaac
Facebook Group – The Unbounded Wisdom Community
Also, if you enjoyed this post, please consider sharing it on social media platforms, i.e Facebook, Instagram, or Twitter.
DON'T FORGET TO SUBSCRIBE
The Top 5 Amazing Takeaways from Yasmin Mogahed's book: RECLAIM YOUR HEART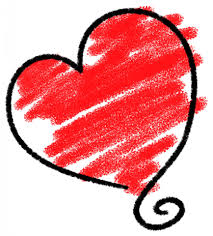 Yasmin Mogahed's book, Reclaim Your Heart, was written to free your heart from slavery and enable you to have a positive perception towards hardships. The book also reveals the importance of placing our hope in God and advises us on how to react when we fall.
Besides this, the book is inspiring and also easy-to-read. I learned several things from the book, and I believe it made me wiser.
Here are 5 remarkable lessons I learned from Yasmin Mogahed's book.
Pain Warns Us That Something is Wrong
According to Yasmin, pain is a warning that something is wrong and we need to make changes in our lives. For example, heart-breaks tell us that we are too attached to a particular person, and we need to let go of him/her. They force us to make internal changes.
The importance of Hardships
Hardships purify our souls and move us closer to God. They also remind us about the Greatness of God, and how small we are compared to his greatness. Difficulties awaken us from our recklessness and show us where we are heading to. For this reason, we must embrace hardships
Life is a Test
'The present world is an illusory pleasure: you are sure to be tested through your possessions and persons' – Yasmin Mogahed, Reclaim Your Heart
We must realize that Life is a test that God uses to bring us closer to Him. Besides this, we must see life as a test because this perception enables us to realize that we can learn something from everything that happens to us. Lastly, we must strive to realize how we can pass the test of life.
The Importance of Fasting
Yasmin teaches that fasting enables us to control our soul's desires because it makes us learn to restrain our physical desires. By learning to avoid eating food while no one is watching, fasting also trains us to avoid indulging in immoral activities when people aren't watching.
The Definition of Spiritual Awakening
Spiritual awakening occurs when you realize that you had a wrong perception of the world. For this reason, awakening enables you to have a truer and beautiful life. It makes you fully aware and makes you realize that you can do and have anything you want. Lastly, when you awaken, nothing from your past will matter.
I believe these lessons will be of help to you on the journey of life. You are welcome to share in the comment box below the lesson you think is the most valuable.
follow me on Twitter and Facebook. Twitter username – Isaac Wechuli. Facebook Username – Wechul Isaac
Facebook Group – The Unbounded Wisdom Community
Also, if you enjoyed this post, please consider sharing it on social media platforms, i.e Facebook, Instagram, or Twitter.
DON'T FORGET TO SUBSCRIBE
7 Important Lessons I Learned From Jim Rohn's Book: The Seasons of Life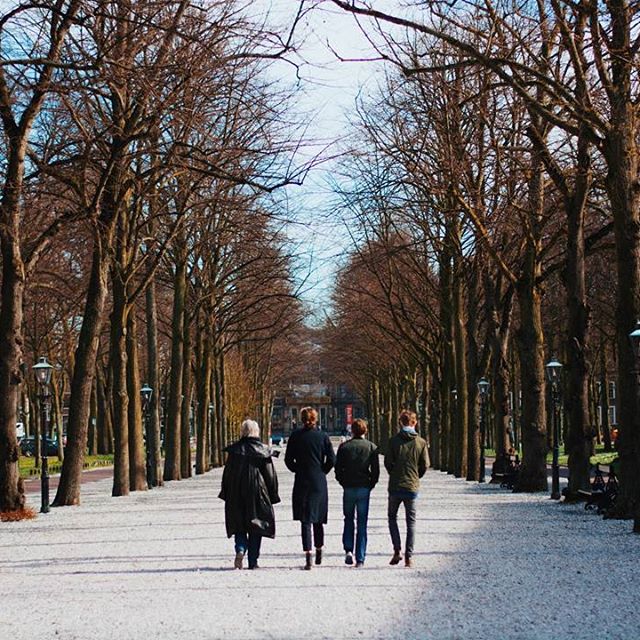 Jim Rohn's book, The Seasons of Life, is a marvelous book for individuals going through difficulties. The book enlightens readers that seasons often change, therefore, difficult times won't last forever.
In the book, Jim Rohn reminds us that life happens in seasons, and there is a way to utilize every season effectively.
I read the book, and I loved it because, besides knowing about the seasons of life, I learned various valuable lessons that I would like to share with you.
Here are they: –
Avoid Negative People
Negative people are like poison. They can weaken your faith in your dreams by instilling negative opinions in your mind and reminding you your old fears.
For this reason, avoid negative individuals at all costs. It doesn't matter if they are your friends, relatives, or business associates. Just avoid them, or they will kill your dreams.
God Did Not Bring Us Here to Live in Poverty
The Power that gave us life did not intend us to fail or dwell in poverty, or mediocrity. This Power blessed us with everything we need for our progress. For instance, it blessed us with an intellectual capacity that has no limitations.
Therefore, never settle for less, always do your best and expect the best.
Your Attitude Determines Who You Are.
Your attitude determines your character because it has a great influence on your faith, self-confidence, and zeal. For this reason, you must have a positive attitude towards everything.
Each Day Gives You A Chance to Create a Better Future
The thoughts, effort, actions, and dreams we have today shape tomorrow, and avoiding to exploit the opportunity this day offers ensures that we delay a better future.
That being so, don't wait for tomorrow to start, and don't use today to think about the past. Instead, use today to wisely build a better tomorrow.
You Can Change Your Circumstances
You can alter your circumstances if you alter your thoughts, beliefs, attitude, residence, occupation, and friends.
You can completely change your life if you read self-development books in your free time. Besides this, your circumstances will also change if you invest your abilities in a worthy occupation, and your thoughts in pursuing your life's purpose.
Think About the Things That Will Happen If You Don't Work Hard
To make yourself work harder, you must take time and visualize what will happen when you don't work hard.
Visualize your children or loved ones not enjoying their lives just because you never worked hard. Think about the banks coming after you just because you failed to pay your loans. Just think about all types of bad things that might happen because you never decided to push yourself harder.
      7.Things to do When Facing Hardships
Be thankful for your difficulties because they are a form of blessing.
Create unique plans for helping the less fortunate.
Discover who you are, and what you came here to do.
Develop your people's skills.
Learn to master your emotions.
Develop the skills that will make your dreams come true.
Develop your spiritual values.
Read inspiring books.
Hope you loved the above lessons. Which lesson did you love the most?
follow me on twitter and Facebook. Twitter username – Isaac Wechuli. Facebook Username – Wechul Isaac
You are also welcome to join the Unbounded Wisdom Community on Facebook. 
Facebook User Name – Wechul Isaac
Lastly, DON'T FORGET TO SUBSCRIBE