7 Awesome Takeaways From Robert N. Anthony's Book: Beyond Positive Thinking
Robert Anthony's book, Beyond Positive Thinking, is a wonderful book that teaches how to attain a positive mindset by overcoming old beliefs.
The book also teaches you how to transcend adversity, and get whatever you want. It is an inspiring book which you must read.
I read the book twice, and I learned the following:
Your Limitations become True When You Believe in Them
Our life's circumstances are shaped by our belief systems.
Therefore if you believe something is limiting you from achieving your goals, it will actually prevent you from achieving what you want.
The Universe Reacts to Your Thoughts
When you think, the universe brings you people, situations, and things that align with your thoughts.
Therefore, when you think positive thoughts, the universe will bring you positive things to fulfill your thoughts. Conversely, when you think negative thoughts, the universe will bring you negative things that match your thoughts.
. Trust Your Intuition
You seldom achieve your desires because you never listen to your intuition.  Therefore, you must listen to your intuition if you want to meet your wildest dreams.
Trust your intuition because it directly connects you to God. Besides this, it can tell you the right actions you have to take at any particular moment.
Your Self-Worth Determines Who and What You Attract
You bring into your life the things you feel worthy of having. For this reason, everything you have in your life matches your self-worth.
Your car, clothes, and all your material possessions rhyme with your self-worth. Also, your self-worth determines the people you hang out with because you often associate with individuals you feel worthy of being with.
Allow Everybody to Be Your Teacher
Sometimes, the answers we want, come from other people. For this reason, you must listen to everybody's advice because there is always value in what people tell us.  Besides this, never ignore suggestions or criticism. Instead, embrace them and find out the value they possess.
'When we accept only our opinion, we shut out everything else.' – Robert Anthony
     6. Emotion is the Secret to Successful Visualization
While visualizing your desired future, always accompany the visualization with emotions if you want to quickly visualize your dreams into reality. For this reason, always be enthusiastic and joyful while visualizing what you want.
     7. The 5 R's That Attract What You Want
Relax – Strive to achieve emotional relaxation
Recognize – Know that you are surrounded by a Higher Power which is wise and all-knowing. Understand that it can solve any problem you have.
Realize – Know that you are an extension of this power, and you possess its qualities.
Reason – You must have a clear purpose.
Release – Stop worrying about the outcome, and trust that the Higher Power is working through you to bring what you want.
Which of the above lessons do you believe is the most powerful? Feel free to comment in the comment box below.
follow me on twitter and Facebook. Twitter username – Isaac Wechuli. Facebook Username – Wechul Isaac
Welcome to my Facebook group – The Unbounded Wisdom Community
Also, if you enjoyed this post, please consider sharing it on social media platforms.
DON'T FORGET TO SUBSCRIBE
6 Entrepreneurial Lessons From Millionaire Fastlane By Demarco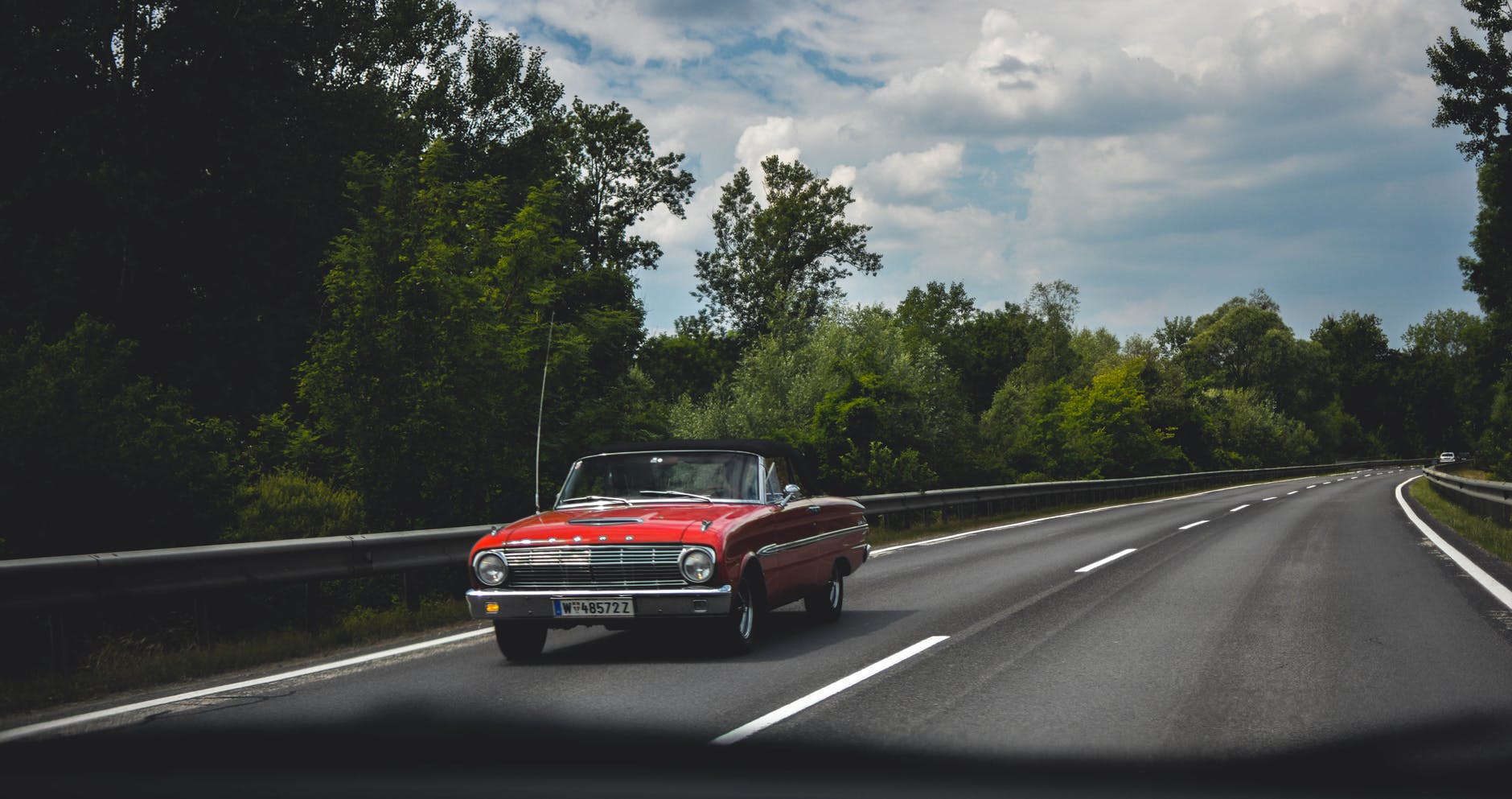 M.J Demarco's, Millionaire Fastlane provides you with the best methods for becoming wealthy within a short period. Demarco believes taking a job for the rest of your life is the slowest roadmap to making millions because he trusts that millions are quickly built through inventions and owning businesses.
He believes you can be a millionaire while still young and he shows you how to do so. His teachings are reliable since he uses mathematical formulas to support them. You have to read the book if you are an aspiring millionaire.
Here are my six primary takeaways from the book
The Traditional Way of Getting Rich is a Slow Method
Since we were young we were advised to get rich the traditional way. Teachers and parents told us to get good grades, then get a job and minimize our expenses. M.J Demarco agrees that you can get rich using this method, but the sad thing is that you'll be rich when you are 65 years old. As he points it out in the book, 'Yes Sir, get a job, work 50 years, live frugally, invest in the stock market, your day of freedom will arrive at age 70.'
Be Ready to Take Shitty Jobs If You Want To Concentrate on Building Businesses
When M.J Demarco decided to be an entrepreneur, he had to work in low-paying jobs for him to earn a living because most of his businesses failed. Besides Demarco, many people who become rich through entrepreneurship often have a rough start because, in the early stages of the journey, most of their businesses fail, and for this reason, they always have to take high school drop-out jobs for them to pay their bills. The good thing about these jobs is that they give you enough time to work on your business/project.
Wealth is A Process Not An Event
When we see sportsmen or web developers making million dollar deals, we often focus on the event and forget the process. We think they are lucky because we don't take time to research what they did to reach their current position. We don't realize that these folks couldn't have gotten the million-dollar deals if it is was not for the years of hard work, sleepless nights, failure, anxiety, and stress.
The Three Road Maps to Wealth
The Sidewalk Roadmap – Sidewalkers often spend whatever they have on the trendiest gadget, and improving their social image. For this reason, they never attain true wealth.
The Slowlane Roadmap – Slowlawners are employees who work for 50 hours a week, and expect to gain financial freedom at retirement.
The Fastlane Roadmap – Fastlaners are businessmen and innovators. They often have a slow start but end up being wealthy within a few years.
Wealth Demands Accountability
Never allow other people to invest money on your behalf if you want to be wealthy because people will con you, and you won't receive the financial returns you expected. You must always take responsibility and invest the money yourself.
With this in mind, never let your close friend or relative manage your business because they won't do it the way you could have done it. Businesses that succeed are often managed by their owners/founders.
Impact Millions And Make Millions
Most millionaires are folks who impact millions of people. These people create things that many people need. For example, musicians make millions because millions of people need their songs. Also, some authors become millionaires because many people need their books. Therefore, if you want to be a millionaire, you must create something that's needed by lots of people.
THE END
Were Demarco's lessons helpful?
You are welcome to join my email list and facebook community:Unbounded Wisdom Community for discussions, insightful quotes, and ideas.
9 Sensational Lessons from The Monk Who Sold His Ferrari by Robin Sharma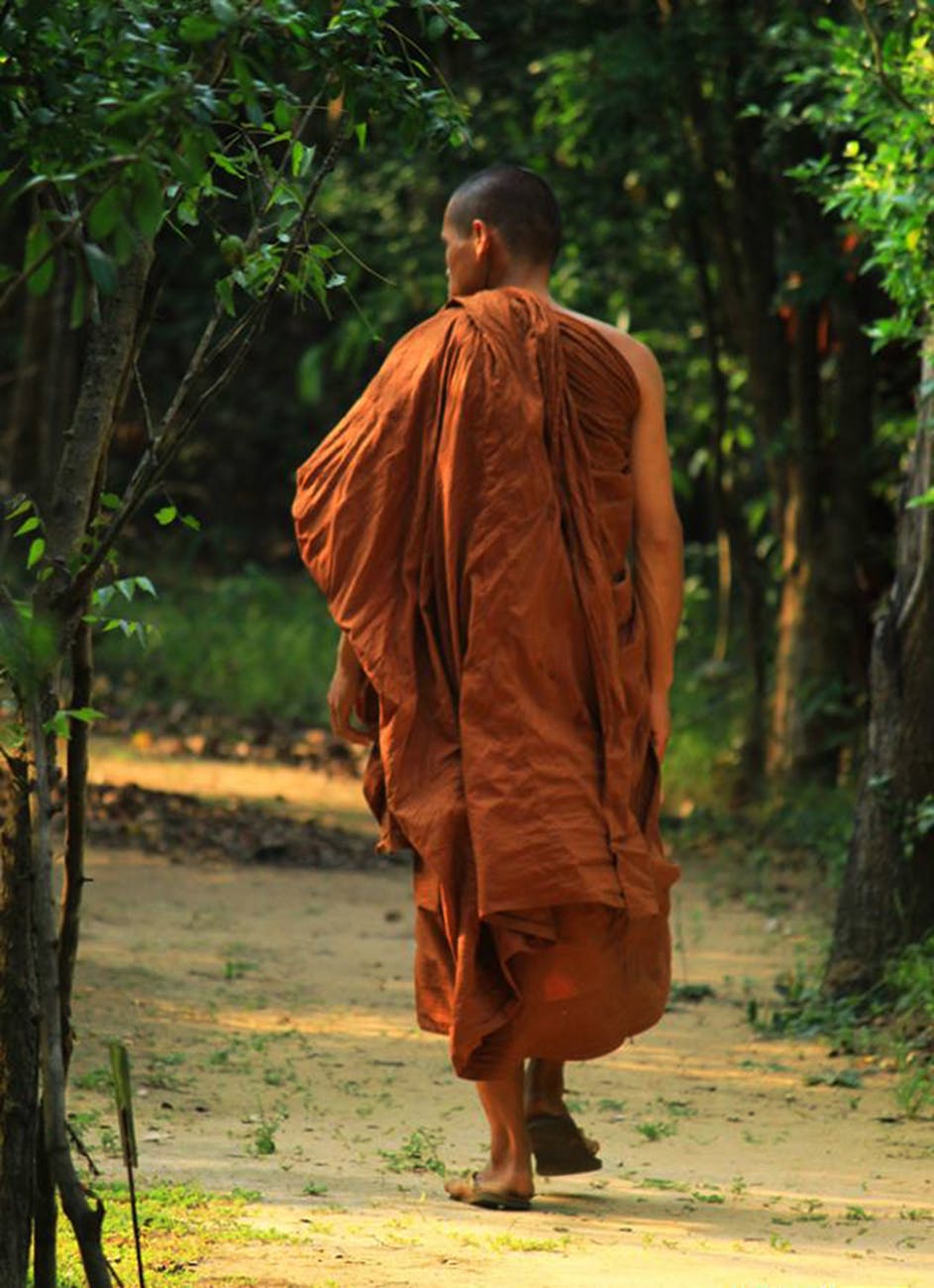 Robin Sharma's, book, 'The Monk Who Sold His Ferrari,' is one of the most empowering books of all time. For this reason, I believe all dreamers must read it because it will encourage them to follow their dreams and believe they will come true.
The book primarily teaches how to build a life that guarantees long-lasting happiness, and fulfillment. It enlightens you that focusing on building your inner life is more important than building your outer life.
Read the book whenever you get a chance, and your mindset will shift after learning the following lessons.
Enjoy The Little Things of Life
You don't need too many material possessions for you to enjoy life. In the book, Sharma talks about Julian Mantle, a successful lawyer who sold his material possessions when he discovered that he could enjoy life by meditating on the beauty of the little things of life such as a spider's web and flowers.
There Is No Good or Bad Experience
There are no bad or good experiences because everything happens for your good. What you call bad experiences usually offer lessons that enable you to move towards self-mastery. Therefore, celebrate all experiences, and remember that most folks have grown immensely from bad experiences.
The Secret to a Happy and Meaningful Life
The happiest and the most fulfilled people are those who do what they love. You must do what you love for you to live a happy and meaningful life because focusing on what you love directs abundance into your life.
'The secret of happiness is finding what you love and then direct all your energy towards doing it.' – Robert Sharma
Fatigue is a mental creation
Fatigue is just a mental creation because you have unlimited energy within you. You only get tired when you do what you hate. People who do what they love don't get tired easily because their passion gives them lots of energy.
To prove that fatigue is a mental creation, Robin Sharma provides an example of a guy who feels tired at work but feels energised when a friend asks him to accompany him to a ball game.
How To Create Positive Pressure That Will Make You Work Hard Towards Your Goals
You must learn to create positive pressure because it helps you work harder towards your goal. Robin Sharma teaches that you create positive pressure when you make your goals public because you will not want to look like a failure.
Your Outer Life Improves if You Build Your Inner World
Working on factors such as discipline and optimism enables you to achieve whatever you want. Besides this, building your inner world through the cultivation of faith, a strong spirit, and self-mastery makes you unstoppable in your outer world. That being said, you must focus on building a strong character because doing so will enable you to easily succeed in your outer world.
Practice Silence and Solitude
Practising silence and solute boosts creativity because it enables you to tap into your inner intelligence. Moreover, silence and solitude also enables you to attain inner peace, sleep better, and access the unlimited energy within you
Advantages of Taking a Walk in Nature
Sharma teaches that spending time in nature enables you to align with your inner intelligence and peace hence improving your personal power. Also, he reveals that we should walk in nature because nature makes us energetic, and restores our body to its natural state.
The Purpose of Life is to Give
Nature proves that the purpose of life is to give because everything in nature is always giving. Flowers give you fragrance, plants give you oxygen, animal droppings make the soil fertile, and the soil feeds the world. We, therefore fulfil the universe's purpose by making giving a part of our everyday lives. We must help the old, the poor, and anybody who needs our help, because giving makes our days holier and enables us to move to higher dimensions.
Hope you learned a thing or two from the above lessons. You are free to add more lessons from Robin Sharma's book if you've read it.
You are Welcome to Join my facebook group: Unbounded Wisdom Community, for insightful quotes and ideas.
FEEL FREE TO JOIN MY PERSONAL EMAIL LIST FOR PERSONAL DISCUSSIONS AND UPDATES