7 Awesome Takeaways From Robert N. Anthony's Book: Beyond Positive Thinking
Robert Anthony's book, Beyond Positive Thinking, is a wonderful book that teaches how to attain a positive mindset by overcoming old beliefs.
The book also teaches you how to transcend adversity, and get whatever you want. It is an inspiring book which you must read.
I read the book twice, and I learned the following:
Your Limitations become True When You Believe in Them
Our life's circumstances are shaped by our belief systems.
Therefore if you believe something is limiting you from achieving your goals, it will actually prevent you from achieving what you want.
The Universe Reacts to Your Thoughts
When you think, the universe brings you people, situations, and things that align with your thoughts.
Therefore, when you think positive thoughts, the universe will bring you positive things to fulfill your thoughts. Conversely, when you think negative thoughts, the universe will bring you negative things that match your thoughts.
. Trust Your Intuition
You seldom achieve your desires because you never listen to your intuition.  Therefore, you must listen to your intuition if you want to meet your wildest dreams.
Trust your intuition because it directly connects you to God. Besides this, it can tell you the right actions you have to take at any particular moment.
Your Self-Worth Determines Who and What You Attract
You bring into your life the things you feel worthy of having. For this reason, everything you have in your life matches your self-worth.
Your car, clothes, and all your material possessions rhyme with your self-worth. Also, your self-worth determines the people you hang out with because you often associate with individuals you feel worthy of being with.
Allow Everybody to Be Your Teacher
Sometimes, the answers we want, come from other people. For this reason, you must listen to everybody's advice because there is always value in what people tell us.  Besides this, never ignore suggestions or criticism. Instead, embrace them and find out the value they possess.
'When we accept only our opinion, we shut out everything else.' – Robert Anthony
     6. Emotion is the Secret to Successful Visualization
While visualizing your desired future, always accompany the visualization with emotions if you want to quickly visualize your dreams into reality. For this reason, always be enthusiastic and joyful while visualizing what you want.
     7. The 5 R's That Attract What You Want
Relax – Strive to achieve emotional relaxation
Recognize – Know that you are surrounded by a Higher Power which is wise and all-knowing. Understand that it can solve any problem you have.
Realize – Know that you are an extension of this power, and you possess its qualities.
Reason – You must have a clear purpose.
Release – Stop worrying about the outcome, and trust that the Higher Power is working through you to bring what you want.
Which of the above lessons do you believe is the most powerful? Feel free to comment in the comment box below.
follow me on twitter and Facebook. Twitter username – Isaac Wechuli. Facebook Username – Wechul Isaac
Welcome to my Facebook group – The Unbounded Wisdom Community
Also, if you enjoyed this post, please consider sharing it on social media platforms.
DON'T FORGET TO SUBSCRIBE
7 Important Lessons I Learned From Jim Rohn's Book: The Seasons of Life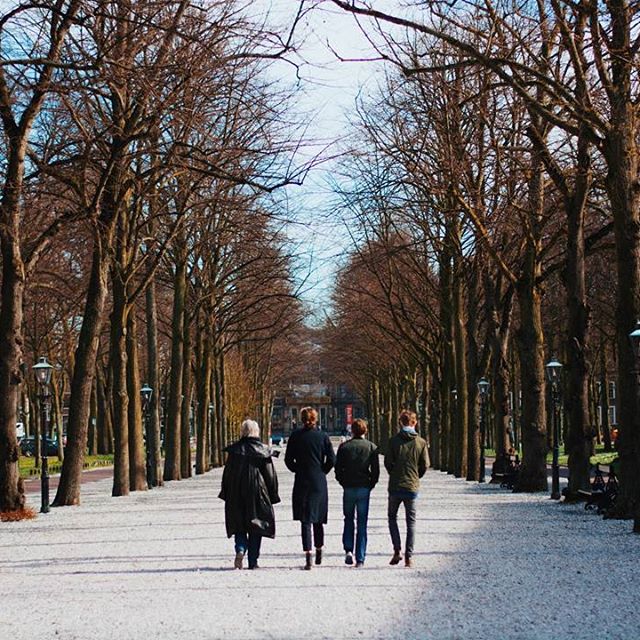 Jim Rohn's book, The Seasons of Life, is a marvelous book for individuals going through difficulties. The book enlightens readers that seasons often change, therefore, difficult times won't last forever.
In the book, Jim Rohn reminds us that life happens in seasons, and there is a way to utilize every season effectively.
I read the book, and I loved it because, besides the seasons of life, I learned various valuable lessons that I would like to share with you.
Here are they: –
Avoid Negative People
Negative people are like poison. They can weaken your faith in your dreams by instilling negative opinions in your mind and reminding you your old fears.
For this reason, avoid negative individuals at all costs. It doesn't matter if they are your friends, relatives, or business associates. Just avoid them, or they will kill your dreams.
God Did Not Bring Us Here to Live in Poverty
The Power that gave us life did not intend us to fail or dwell in poverty, or mediocrity. This Power blessed us with everything we need for our progress. For instance, it blessed us with an intellectual capacity that has no limitations.
Therefore, never settle for less, always do your best and expect the best.
Your Attitude Determines Who You Are.
Your attitude determines your character because it has a great influence on your faith, self-confidence, and zeal. For this reason, you must have a positive attitude towards everything.
Each Day Gives You A Chance to Create a Better Future
The thoughts, effort, actions, and dreams we have today shape tomorrow, and avoiding to exploit the opportunity this day offers ensures that we delay a better future.
That being so, don't wait for tomorrow to start, and don't use today to think about the past. Instead, use today to wisely build a better tomorrow.
You Can Change Your Circumstances
You can alter your circumstances if you alter your thoughts, beliefs, attitude, residence, occupation, and friends.
You can completely change your life if you read self-development books in your free time. Besides this, your circumstances will also change if you invest your abilities in a worthy occupation, and your thoughts in pursuing your life's purpose.
Think About the Things That Will Happen If You Don't Work Hard
To make yourself work harder, you must take time and visualize what will happen when you don't work hard.
Visualize your children or loved ones not enjoying their lives just because you never worked hard. Think about the banks coming after you just because you failed to pay your loans. Just think about all types of bad things that might happen because you never decided to push yourself harder.
      7.Things to do When Facing Hardships
Be thankful for your difficulties because they are a form of blessing.
Create unique plans for helping the less fortunate.
Discover who you are, and what you came here to do.
Develop your people's skills.
Learn to master your emotions.
Develop the skills that will make your dreams come true.
Develop your spiritual values.
Read inspiring books.
Hope you loved the above lessons. Which lesson did you love the most?
follow me on twitter and Facebook. Twitter username – Isaac Wechuli. Facebook Username – Wechul Isaac
You are also welcome to join the Unbounded Wisdom Community on Facebook. 
Facebook User Name – Wechul Isaac
Lastly, DON'T FORGET TO SUBSCRIBE
7 Nuggets of Wisdom from Wallace Wattles' Book: The Science of Getting Rich
The Science of Getting Rich, by Wallace D. Wattles (1860 -1911) discusses how you can use thought power to achieve financial success.
Many successful people including, The Secret's author, Rhonda Byrne (Networth – $60 million) claim that the book inspired them on their Journey to Greatness.
I read the book, and I loved it because it made me believe that I can get rich if I want to. I also learned many lessons about riches from the book, and something inside me urged me to share them with you.
Here are the main lessons I learned.
God Wants You to Be Rich
Wattles believes that God wants you to be wealthy because God can manifest 'himself' better through you when you have an endless authority over the means of life.
Furthermore, Wattles writes that God wants you to be rich because riches enable you to reach your full potential and help other individuals.
Being Rich Enables You to Live a Complete Life
According to Wallace D. Wattles, riches enable you to live a complete life because money provides you the many possessions you need to reach the height of your talent and develop your soul.
You need particular things to develop the soul and the mind, and the modern society is organized in a way that you have to be rich to own these things.
There is Nothing Wrong with Wanting to Be Rich
Some spiritual teachers claim that it's evil to desire riches because money is the root of all evil. However, Wattles informs us that there is nothing wrong with desiring riches.
Riches free the body from struggle, and they also enable you to afford healthy foods and good shelter. Furthermore, financial freedom enables you to nourish the mind because it allows you to travel and have time to buy and read books.
A Large Percentage of Rich People are Average Individuals
Wattles claimed that talent is not responsible for making individuals rich.
He conducted a study on rich people and realized that they were average individuals with fewer talents than most of us.
Thought is a Powerful Force
Wattles teaches that your thoughts are powerful because they make The Creator/God act by bringing you opportunities that match them.
Thankfulness Will Enable You to Attract Good Things
In the book, Wattles writes that many wonderful things will come to you when you are thankful because being grateful makes you more connected to God; The Source of All Wealth.
Besides this, being grateful enables you to attract good things because it makes you align with the creative forces of the universe.
Draw Nigh Unto God, and He Will Draw Nigh Unto You
      7. You Can Succeed in Any Industry
Finally, Wattles teaches that you can succeed in any industry including an industry where you don't have the right skills because you can build the necessary skills required for succeeding in that industry.
Thank You for Reading.
If you have read the book you are free to add more lessons you learned from it.
Follow me on Twitter and Facebook. Twitter username – Isaac Wechuli. Facebook Username – Wechul Isaac
Welcome to my Facebook Group – The Unbounded Wisdom Community
Also, if you enjoyed this post, please consider sharing it on social media platforms, i.e facebook, instagram, or twitter.
N/B – Photography – @simplykech – 0735891691
DON'T FORGET TO SUBSCRIBE