Does Motivation Work? Or is it Garbage?
Most of us like feeling motivated, and for this reason, we purchase motivational books and some of us even attend expensive motivational seminars.
We love and pay for motivation also because we believe it works. However, some individuals like Mel Robbins, think motivation is garbage because it doesn't work.
Therefore, the Million-dollar question is, does motivation work?
Motivation works, but it only works for hard workers and people who genuinely want to achieve success. It does not work for lazy and unfocused individuals.
Guess you've heard about people whose lives changed after reading a particular motivational article/book, or after attending a certain seminar. People use these individuals as the basis of the argument that motivation works. However, what we fail to realise is that most of these individuals were already hard workers, or they were people who were determined to achieve greatness.
Therefore, motivation works by encouraging hard workers and Great aspirers to put more effort and to believe that they will achieve their dreams. For this reason, motivation is not for everyone because it only reinforces but does not change people's habits. A lazy person cannot start working hard and persisting just because he or she just read a motivational book. The book might make him or her work hard for only a few days after which the person will go back to his/her lazy lifestyle.
I'm writing this topic based on my personal experience. I once forced my friends to read motivational books. These folks became so enthusiastic after reading the books that they immediately started setting goals. However, after a while, they forgot about these goals and continued smoking pot.
On the other hand, I also gave my hard working and ambitious friends the same books, and I realized that the books motivated them to work harder and dream bigger.
With this in mind, you must cultivate the habit of working hard if you want motivation to work for you. Set big goals and start working towards them. Force yourself to work even when you don't feel like working. Just work even when you lack motivation, and work even when others are partying. Just work hard, and after a while, you'll face obstacles and you'll realise that the hard work is not attracting success as quickly as you expected.
You will then look for motivational stuff to inspire you to persevere, persist, and to believe that your hard work will eventually pay. And Guess what? Motivation will work because it will make you to KEEP MOVING FORWARD.
Therefore, motivation works, but not for everyone. It only works for those who are determined and willing to work hard.  Motivation can make you a dreamer, but it can't make you a hard worker. In other words, it can't cultivate for you the habits and skills you need for you to succeed in life. You are the one responsible for building these skills and habits.
You can't read a motivational book and expect success to miraculously knock at your door. You have to get off your couch, practice working hard, and then read and watch motivational stuff so that they boost your confidence, and make you believe that it's possible to achieve anything.
Personally, motivation has not yet made me successful, but it has made me continue working hard while believing that my work will eventually bring me the life I desire.
Feel free to agree or disagree in the comment box below.
Are you addicted to motivation, or are you addicted to success – Elon Musk
Find me on my Facebook Group – The Unbounded Wisdom Community
Also, if you enjoyed this post, please consider sharing it on social media platforms, i.e facebook, instagram, or twitter.
N/B – Photography – @simplykech – 0735891691
DON'T FORGET TO SUBSCRIBE
5 Awesome Benefits of Becoming 'Unmaterialistic'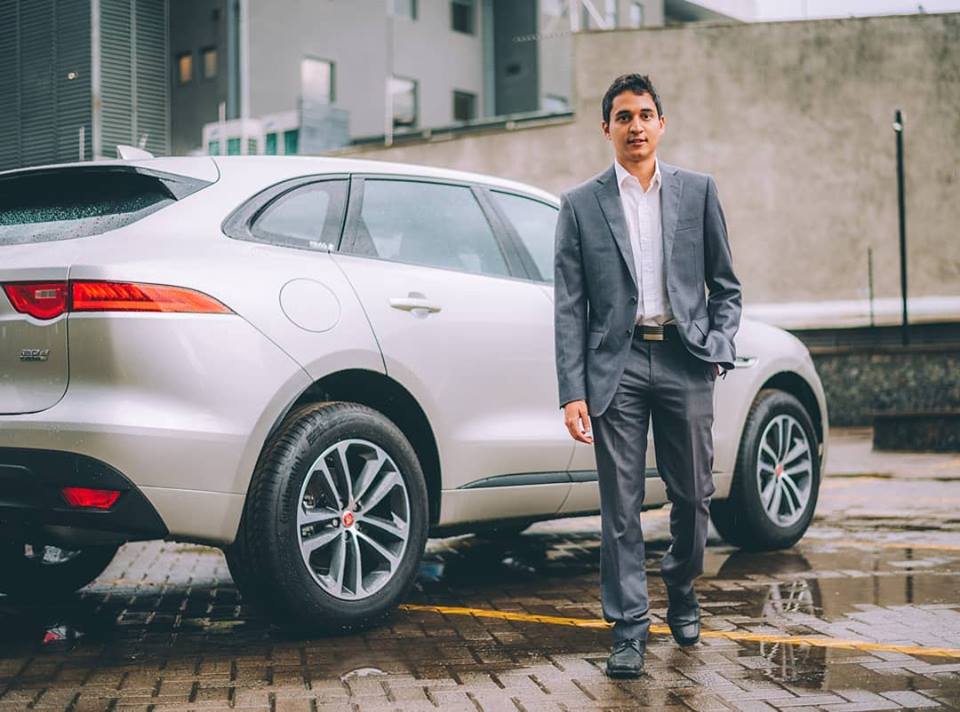 A materialistic person is an individual who is too attached to money or material possessions.
After studying prosperity for the last three years, I realized that materialism is one of the main factors that make people fail to achieve success because it leads to excessive spending.
For this reason, unmaterialistic people have high chances of succeeding. You become unmaterialistic when you stop prioritizing the ownership of material possessions.
Being unmaterialistic can be very advantageous because of the following benefits it will bring upon you.
You stop being scared to follow your passion
There are high chances that you'll be broke for a while if you follow your passion because it might take long before you monetize it. For this reason, it will be hard to follow your passion if you are materialistic as you won't withstand being broke and unable to buy things.
However, if you become unmaterialistic, you will bravely follow your passion because you can afford to be broke, and you can also live with little material possessions while trying to monetize your passion.
You invest in productive ventures
A lot of us complain that we don't have money for investing or starting businesses, but the funny thing is that we have lots of money to buy expensive gadgets. Our obsession with material possessions has resulted in us prioritizing the buying of products. Today, people can spend $ 1,000 on a TV set and still complain that they do not have money to start a company/business.
If you end your obsession with buying material possessions, you will realize that you have a lot of money to invest. Trust me, the money you spend on buying the latest gadgets is enough to start a million-dollar company.
You stop comparing yourself to others
People who love comparing themselves to others are often materialistic because their main basis of comparison is usually money and material possessions. They look at their friend's cars, or houses, and compare them with theirs so that they determine their social positions.
Therefore, you will lose interest in comparing yourself if you are not excessively concerned with material possessions.
You become less worried
If you become unmaterialistic, you worry less because you won't be attached to too many temporary things. Materialistic people worry more because they often think about the possibility of losing their possessions.
Besides this, the fact that material possessions are temporary makes materialistic people worry about how they will replace their possessions when they become obsolete. Lastly, materialistic individuals often worry about their social positions, and how they will increase their possessions.
You become grateful
Materialistic people are seldom grateful because they are never satisfied with what they have. They are always looking for the next gadget to buy that they fail to be thankful for what they have.
However, if you become unmaterialistic, you will always be thankful because you will often focus on what you have instead of concentrating on what you don't have.
Concluding Remarks
Avoid prioritizing material things and you will be one step ahead because you will bravely go your own way, and you will have extra money to invest in your dream. Besides this, you will attain a peaceful state of mind because you will stop comparing yourself, and you will be less worried. Lastly, you will be happier because you will be grateful for what you have.
You are free to air your views about becoming 'unmaterialistic' in the comment section below.
'If I convince you that you don't need shit, you will be off to the races. If you could unmaterialistic yourself, you will be fu?king far.' – Gary Vaynerchuk, American Entrepreneur, Author, Speaker, TV personality
follow me on twitter and Facebook. Twitter username – Isaac Wechuli. Facebook Username – Wechul Isaac
Facebook Group – The Unbounded Wisdom Community
Also, if you enjoyed this post, please consider sharing it on social media platforms, i.e facebook, Instagram, or twitter.
N/B – Photography – @simplykech – 0735891691
DON'T FORGET TO SUBSCRIBE
The Top Four Incredible Factors That Determine The Size of Your Dreams/Goals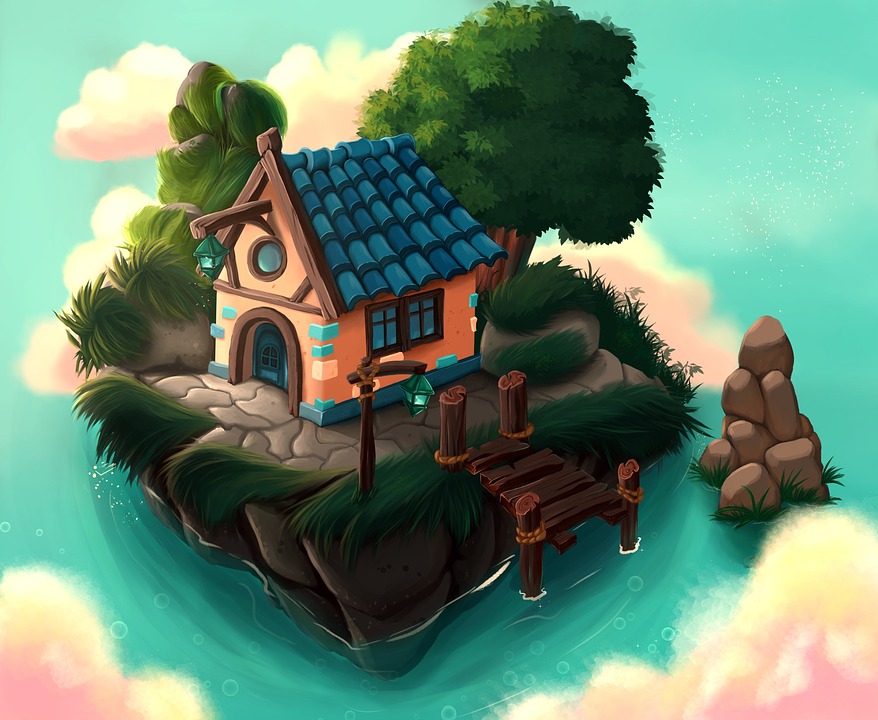 The size of your dream greatly determines what you will achieve in life.
Small dreams will ensure that you achieve small things while big dreams make you achieve big things. All individuals who made major achievements had big dreams.
Recently, I asked my friends and family members about their dreams, and I realized that we all have dreams but some of us have small dreams, while others have big ones.
For instance, some of my friends dream of changing the world. Others dream of becoming presidents, and wealthy businessmen. Conversely, others just want to own an average home, and live an ordinary lifestyle.
Besides my friends, I asked many other people about their dreams, and I realized the same thing: not everybody has a big dream. I, therefore, conducted a research on the world's most influential people, and I tried to pinpoint the things that made them dream bigger.
I also checked my dreams, my state of mind, my life experience, and I managed to realize the main factors that determine the size of our dreams.
Here are they
Information
Information greatly determines the size of your dream.
You will have big dreams if you read books about successful individuals, and how they achieved their dreams because they will make you realize that anyone can achieve big dreams.
Reading books that teach success will also make you set big dreams because the books will enlighten you on how to set and achieve big things.
People with limited information about success set small dreams because they don't realize that great achievers were ordinary people from normal and even poor family backgrounds.
Self-esteem
Self-esteem refers to your sense of personal value.
If you place a high value on yourself you will set big dreams because you'll believe that you can achieve them. Besides this, you will ensure your dreams are big because you'll believe that you deserve big things.
However, you'll set small dreams if you have a low sense of self-worth because you will believe that you are unworthy of big dreams.
Action
It also dawned on me that the amount of effort you invest in your career greatly determines the size of your dream.
In 2010, when Derrick Rose, a basketball player, was asked if he could be among the top players of the league, he said that he believed he will be the Most Valuable Player of the League because he worked so hard in his career.
For this reason, the amount of effort people invest in their careers greatly determines the size of their dreams. People, who work so hard, believe that they can achieve big dreams because action breeds faith.
Age
When we were children we had very big dreams. For instance, I remember one of my friends, Collins Githinji, dreamt of having a football field in his living room. You think his dream was big?
I dreamt of building a house on the moon, and I was serious about it. I could get really mad if anyone told me this dream was impossible.
Anyway, the older we grow, the smaller our dreams become because we come face to face with 'reality.' We adopt negative belief systems and limited ideologies that make us lack faith in big dreams.
Furthermore, when we become older, we set smaller dreams because we believe that it's too late for us to achieve big dreams. Little do we know that we can set and achieve big dreams at an old age because people like Harry Bernstein, and Gladys Burrill, became successful in their 90s.
Concluding Remarks
If you have big dreams, good for you. However, if you have small dreams, please start reading self-development books such as The Magic of Believing, and The Science of Getting Rich. These books will make you set big dreams because they show you how and why it's possible for you to achieve anything you want.
Moreover, you will also start believing in big dreams if you work hard, and improve your self-esteem because hard work and a high self-worth will make you believe that you deserve the best.
Lastly, don't let age make you avoid dreaming big. People have made it in their 60s, 80s, and even 90s.
Thank You So Much for Reading.
Which other factors do you believe affect the size of our dreams?
follow me on twitter and Facebook. Twitter username – Isaac Wechuli. Facebook Username – Wechul Isaac
Facebook Group – The Unbounded Wisdom Community
Also, if you enjoyed this post, please consider sharing it on social media platforms, i.e facebook, instagram, or twitter.
N/B – Photography – @simplykech – 0735891691
DON'T FORGET TO SUBSCRIBE