FOUR GREAT REASONS TO BELIEVE IN GOD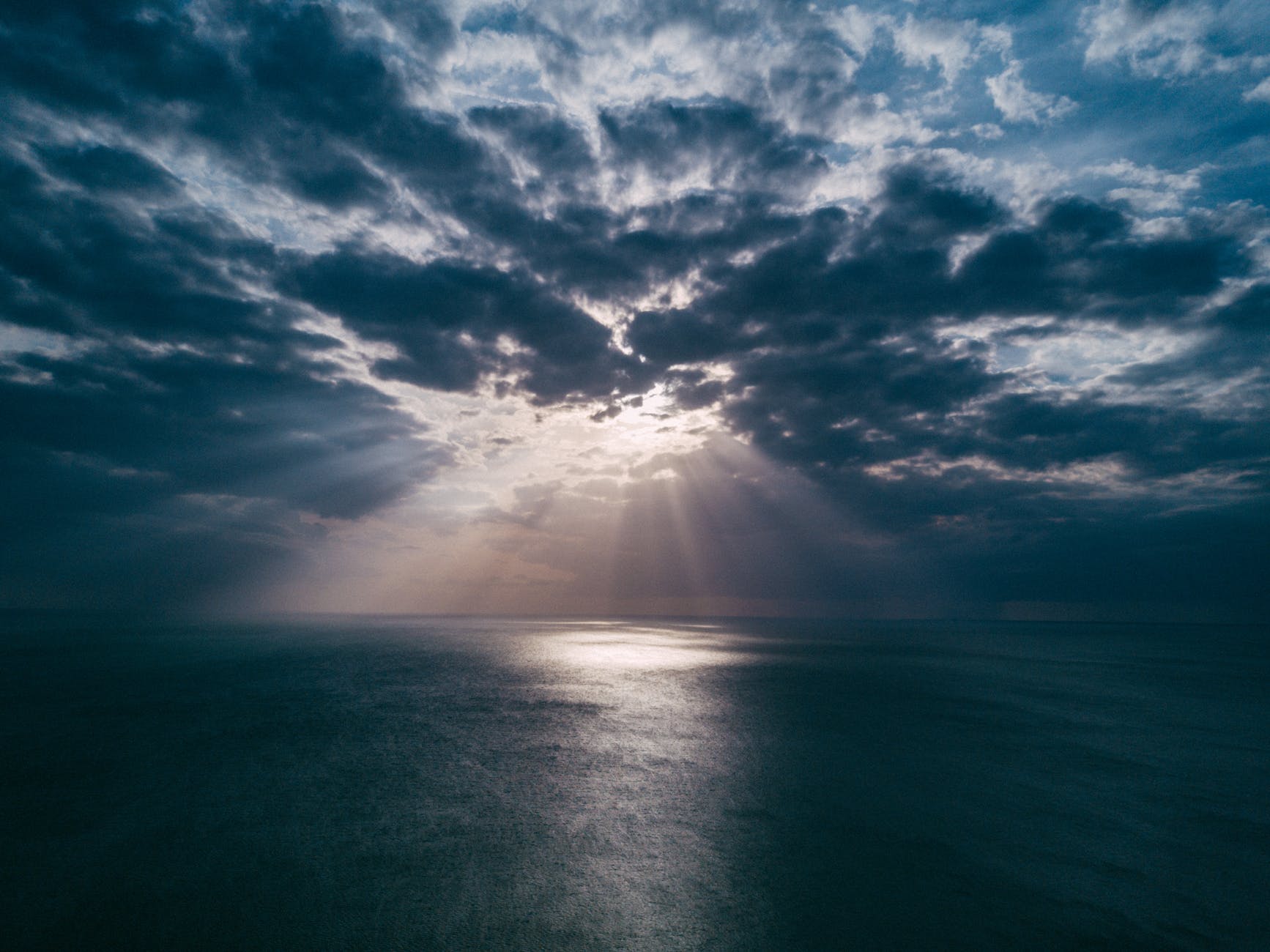 After reading many self-help books, I realized that many Great Thinkers believe in the existence of this Higher Power/Supreme Intelligence we call God. Brian Tracy, the famous motivational speaker, refers to this Power as the Super-conscious mind. Wallace D. Wattles, the late American author, calls it the Thinking Substance. These individuals believe that trusting this Power is essential for a successful life. Besides great thinkers, my parents and teachers have always stressed on the power of believing in God.
That being said, I always wondered why so much emphasis is placed on believing in God. However, after I started my journey towards greatness I started believing in God because I realized the following:
God Exists
The primary reason why you must believe in the existence of a Highly Intelligent Higher Power is that it exists. God is real folks.
I have never read any philosophical explanation that convinced me that God doesn't exist. Atheists claim that life came from nothing. They argue that things just found themselves on this planet. This is bullshit because life cannot come from nothing. Nothing Can't Create Something. Something has to create things, and this 'something' is God.
Furthermore, a close look at creation proves that God exists because nature appears to be designed by an intelligent designer. I love animals dearly, and every time I see them, I realize that they are designed in a way that accurately matches their way of living.
For instance, birds have hollow bones to enable flight. Fish have gills so that they can survive in water.  The cheetah's spine is flexible to enable high speeds. Who designed the gills, fins, and the cheetah's spine? Did they just come from nowhere?
In 2014, I hit rock-bottom and doubted God's existence because I wondered why he couldn't take my problems away. I, therefore, read several books that attempted to prove God's existence but they never made me believe in God. However, one day, while I was thinking about God's existence, a friend popped into my room from nowhere and told me that God exists.
I wondered what made him tell me about God's existence because I didn't ask him. Also, I wondered what made him come at my place despite the fact that he rarely visited me.
Anyway, I concluded that God wanted to prove his existence through him. From this day, I have never doubted God's existence.
God is Real folks.
Life Becomes Purposeful
When you believe in God, your life becomes purposeful because you realize that God created you to fulfill a certain purpose. A purposeful life makes you mindful, decisive, and happier. Studies show that many people who don't believe in God think life is meaningless. The belief in a meaningless, purposeless, and Godless world often makes them easily succumb to fear, stress, and depression.
You Will Have Faith in the Future
Recently, it dawned on me that people who truly believe in God have faith in the future. They believe that God is always ensuring that they have a better future. For this reason, they always have a peaceful state of mind because they believe God will make things to work out in their favor.
Personally, believing in God has also made me have great faith in both today and tomorrow because I believe that God, who cares for his creation, is creating a better future for me.
You Will Set Bigger Goals
I also learned that many inventors dared to invent what people believed was impossible because they believed that a Supreme Intelligence was assisting and guiding them. As Brian Tracy writes in his book, Maximum Achievement: 'Great people had an attitude of confidence that there was a power greater than themselves that was helping them.'
It is hard to believe in the achievement of great things if you know you are working alone. However, when you believe that there is a God working with you in achieving whatever you want, you will have the audacity to set BIG and 'unrealistic' goals because you'll be convinced that God, the Greatest Power in the Universe, will assist you in the achievement of your goals.
Concluding Remarks
Therefore, if you believe in God, please keep believing. However, if you don't believe in God, please start doing so because you will find life purposeful, you will have confidence in the future, and you will also believe that nothing is impossible for you.
My belief in God makes me work hard, and keep posting articles for you to read because I believe God brought me here to enlighten people. This belief also makes me believe that my dream of making this blog reach the whole world will come true because I'm working with the MOST POWERFUL FORCE IN THE UNIVERSE.
Therefore, I trust that nothing I want will be impossible for me to achieve because WITH GOD EVERYTHING IS POSSIBLE.
'My confidence comes from knowing that there is something greater than myself that I am a part of and is also a part of me. I call that God. I do nothing without this understanding.' – Oprah Winfrey.'
'We struggle and Work Hard Because We Have Placed Our Hope in The Living God.' – Saint Paul.
Thank You For Reading
You are welcome to follow me on twitter (Isaac Wechuli) and also join my Facebook group (Unbounded Wisdom Community) for more ideas, discussions, and insightful quotes.
PLEASE SUBSCRIBE
5 Important Facts About Intuition You Must Know Right Now ( Intuition Part 3)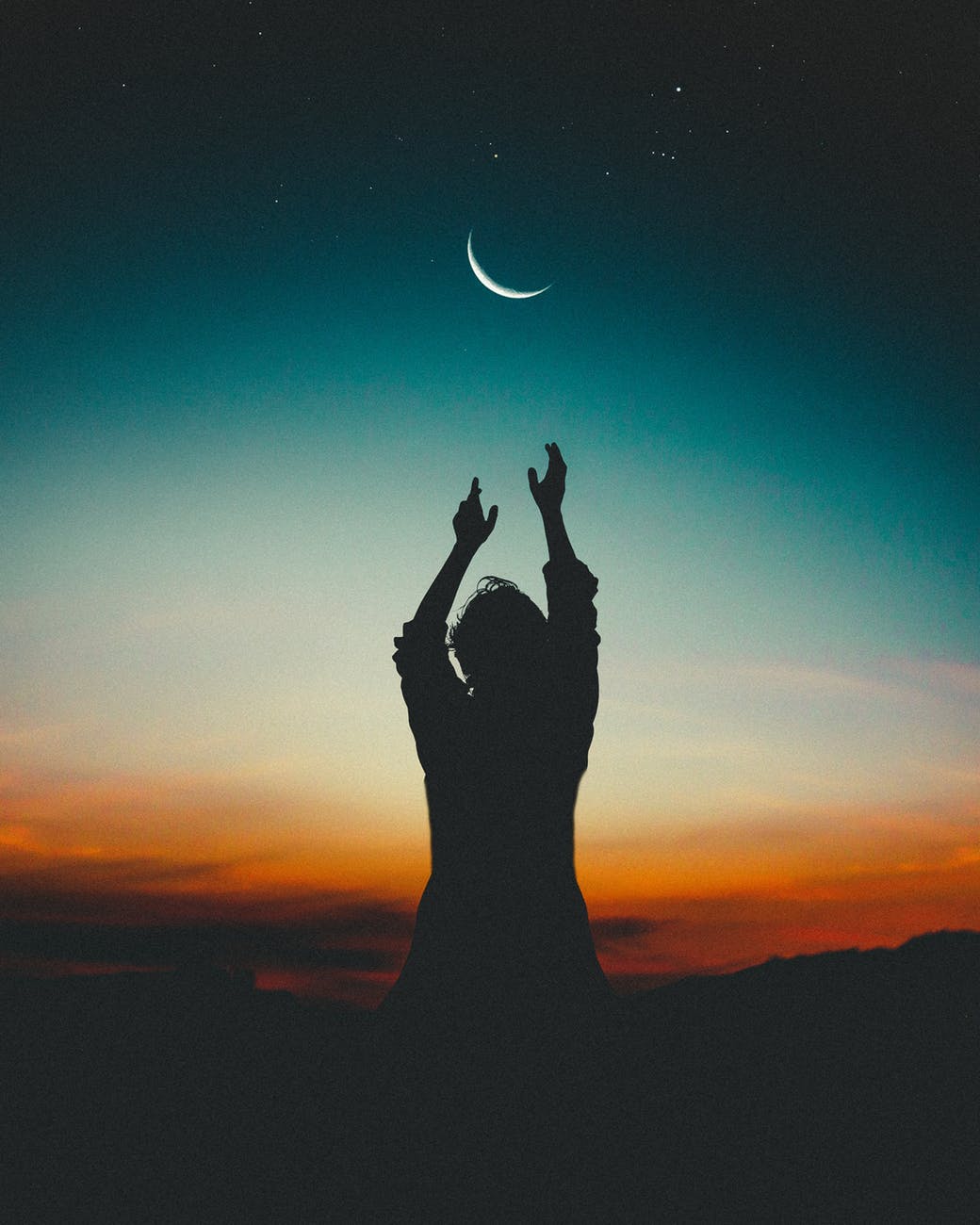 Intuition or direct knowing, is present in all of us because we are all connected to Infinite Intelligence. I'm fascinated with intuition because it's responsible for the world's greatest discoveries. Besides this, it also guides people and helps them align with their life purpose.
My interest in intuition has enabled me to realize the following significant facts about intuition which I'm so happy to share with you.
1.You Can Tell the Difference Between the Ego Voice and Intuitive Voice
The ego voice is always concerned with the past, and it makes decisions based on fear. It often makes you anxious and insecure because it's always worried that something terrible might happen. Furthermore, it regularly advises you to go after material things and makes you fall out of alignment with your life purpose.
On the other hand, your intuitive voice usually advises you to follow your life purpose and leads you to experiences that awaken your spirit-self. Besides this, it's an uplifting voice that loves assuring you that everything will be okay.
2. Spending Time in Nature Awakens Your Intuition
Nature provides a calming experience because it relaxes the mind. Moreover, the sounds of birds, crickets, and other animals quiet the mind.
We only connect to our intuition when the mind is relaxed or quiet because it's easier to hear the intuitive voice when the mind is in such states.
3.The World's Major Religions Believe in Intuition
Christians, Buddhists, and Muslims believe in Intuition.
Christians and Muslims believe intuition is a gift from God. However, Christians believe the Holy Spirit enhances intuition while Muslims believe that strong faith and a pure heart strengthen the intuition. On the other hand, Buddhists think intuition is a part of faith, and spiritual practices such as meditation and mindfulness awaken our intuitive abilities
4.Most Experts Rely on Intuition
Most businesspeople, managers, and investors rely on intuition when making quick decisions. Moreover, intuition helps them pinpoint the correct information from large amounts of data.
However, studies show that only the intuition of highly trained and experienced professionals is right because these folks have been exposed to large pieces of information, related to their fields of study, for an extended period.
5.There Are Several Ways to Awaken Your Intuition
Most spiritual leaders believe meditation, mindfulness, yoga, and prayer awaken your intuitive powers. They claim that spending time in nature and being in the present moment awaken the intuition. Also, some believe that trusting life or aligning with its flow awaken the intuition. All these methods are reliable because they calm the mind hence allowing you to hear your intuitive voice.
Conclusion
My interest in the topic of intuition has enlightened me about the above facts about intuition. For this reason, I will continue studying intuition and thinking about it so that I discover more enlightening facts about this inner voice. Hope you'll be available when I release the next awesome post on intuition
Thanks For Reading. Love Ya. SEE YOU AT THE TOP

Welcome my facebook closed group: The Unbounded Wisdom Community for insightful ideas and quotes.
Does Polytheism Make More Sense?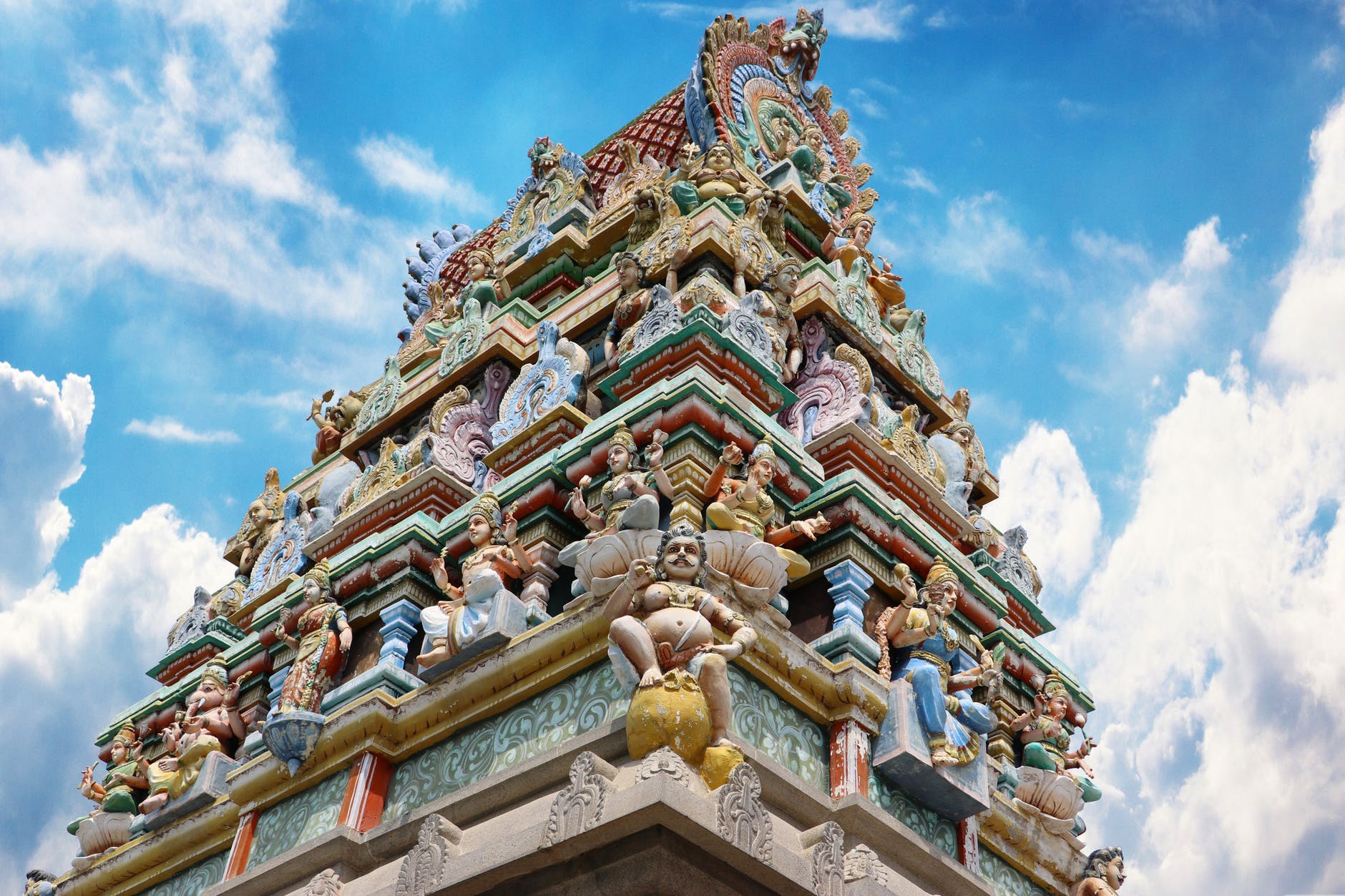 Monotheism is the belief in one God, while polytheism is the belief in many gods.
After studying ancient cultures for a while, I realized that most of them were polytheistic. Most ancient African, European, American and Asian cultures believed in many gods. They believed in the gods of wisdom, gods of wealth, gods of nature, gods of warriors and so on. Ancient folks prayed to particular gods for particular things. If an individual wanted wealth, he would pray to the god of wealth, and if another wanted luck, he would pray to the gods of luck and good fortune.
Besides this, some ancient cultures worshipped many gods but believed in a supreme God that dominated other gods. For example, the Greeks believed Zeus was the King of Gods, but they also worshipped the other gods.
Furthermore, while studying ancient cultures, it dawned on me that polytheism is older than monotheism. Sarah Johnson agrees with me for she wrote, "polytheism is always the older or 'primary' and monotheism the newer or secondary type of religion (Sarah Johnson, Ancient Religions)." It, therefore, appears that monotheists borrowed the concept of God from polytheists.
However, most people believe polytheism is a form of paganism. Little do they know that the concept of one god appeared after people unified polytheistic gods into one Supreme-being. Some scholars even argue that monotheism began when Akhenaten, an ancient Egyptian Pharaoh, forced Egyptians to practice monotheism.
I'm sometimes tempted to believe polytheism makes more logical sense than monotheism. Sometimes I wonder if God can hear all our prayers, answer them, and guide all of us at the same time. Maybe it's true, as polytheists believe, that God rules over other gods that assist him in guiding us, and listening to our prayers. It also makes sense that if one wants wisdom and wealth, she should pray to the god of wisdom and wealth, instead of praying to the King of Gods/God.
Perhaps God's only duty is to provide life to the universe while other gods' duties are to take care of us and guide us. Maybe we even have guardian gods that help us deal with life and fulfill our destinies.
Lastly, is it sensible to argue that all ancient cultures believed in many gods because they were primitive, or because it was logical to believe in many gods? Moreover, why did various ancient cultures which never met, coincidentally believe in many gods? Maybe it's because these gods existed.
Anyway, the idea of many gods should be taken seriously because it might be the secret to freedom and understanding the higher realms. Maybe monotheism was created because it prevents people from realizing the true nature of the higher realms and it's easier to control people who believe in one God.
THE END
Welcome to my Facebook community: Unbounded Wisdom Community, for insightful quotes and ideas.
Do you want to AWAKEN and know what's HIDDEN from you? Subscribe to get a free copy of my 14 page – book: Awaken from The Deep Sleep