Four Types of Courage We Must Practise for Us to Easily Achieve Greatness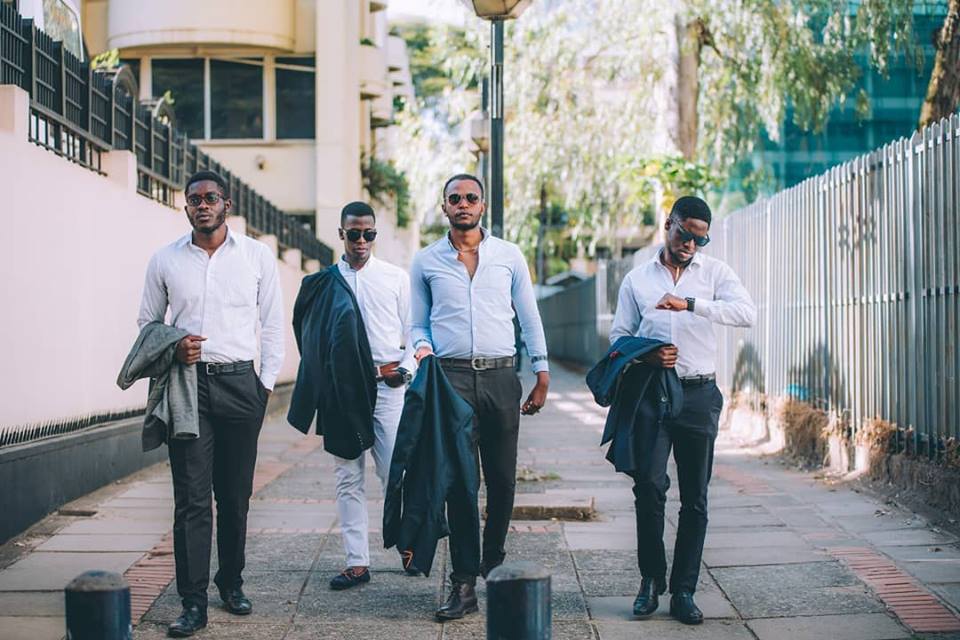 On my quest for discovering the Science of Getting Rich, I realized that courage is a crucial determinant of greatness.
In addition, I realized that courage can be divided into four forms which we must practice for us to succeed.
Are you ready to learn about these forms of courage?
Guess you are ready.
Here are the four types of courage we need to practice for us to succeed.
1.The Courage to Implement
Most of us have huge plans on how we'll make it in life. We also have ideas which we believe will make us great. However, few of us implement these plans/ideas because implementation needs courage.
The courage to implement enables us to turn plans into reality. It's the courage we need for us to take the first step on the journey to greatness. Without this form of courage, we'll never succeed because we'll never start.
2.The Courage to Persevere
The second type of courage is the courage to persevere. Most of us fear obstacles and thus give up when they arrive.
Only the folks with the courage to persevere continue moving towards greatness even when obstacles appear. These individuals embrace obstacles and fearlessly overcome them.
3.The Courage to Take Risks
This type of courage is also necessary on the journey to greatness because people who take risks have high chances of succeeding in life. We fear taking risks because we often overestimate that everything might go wrong. Only the courageous take risks believing that risk-taking will pay off.
4.The Courage to Step Out in Faith
Lastly, I also discovered that greatness requires us to have the courage to take a step even when success is uncertain. Many great people reveal they had the courage to set a big goal and move towards it with no guarantee they'll achieve it.
Therefore, if we want greatness to knock at our doorsteps, we must have the courage to take bold steps towards our dreams even when we are skeptical about our success.
We don't have to be 100 % sure about the success of our endeavors, we just need to have faith and step into the unknown.
Thank You for Reading.
Welcome to my Facebook group – The Unbounded Wisdom Community
N/B – Photography – @simplykech – +254735891691
DON'T FORGET TO SUBSCRIBE
The Top 6 Powerful Meditations of the Unbounded Thinker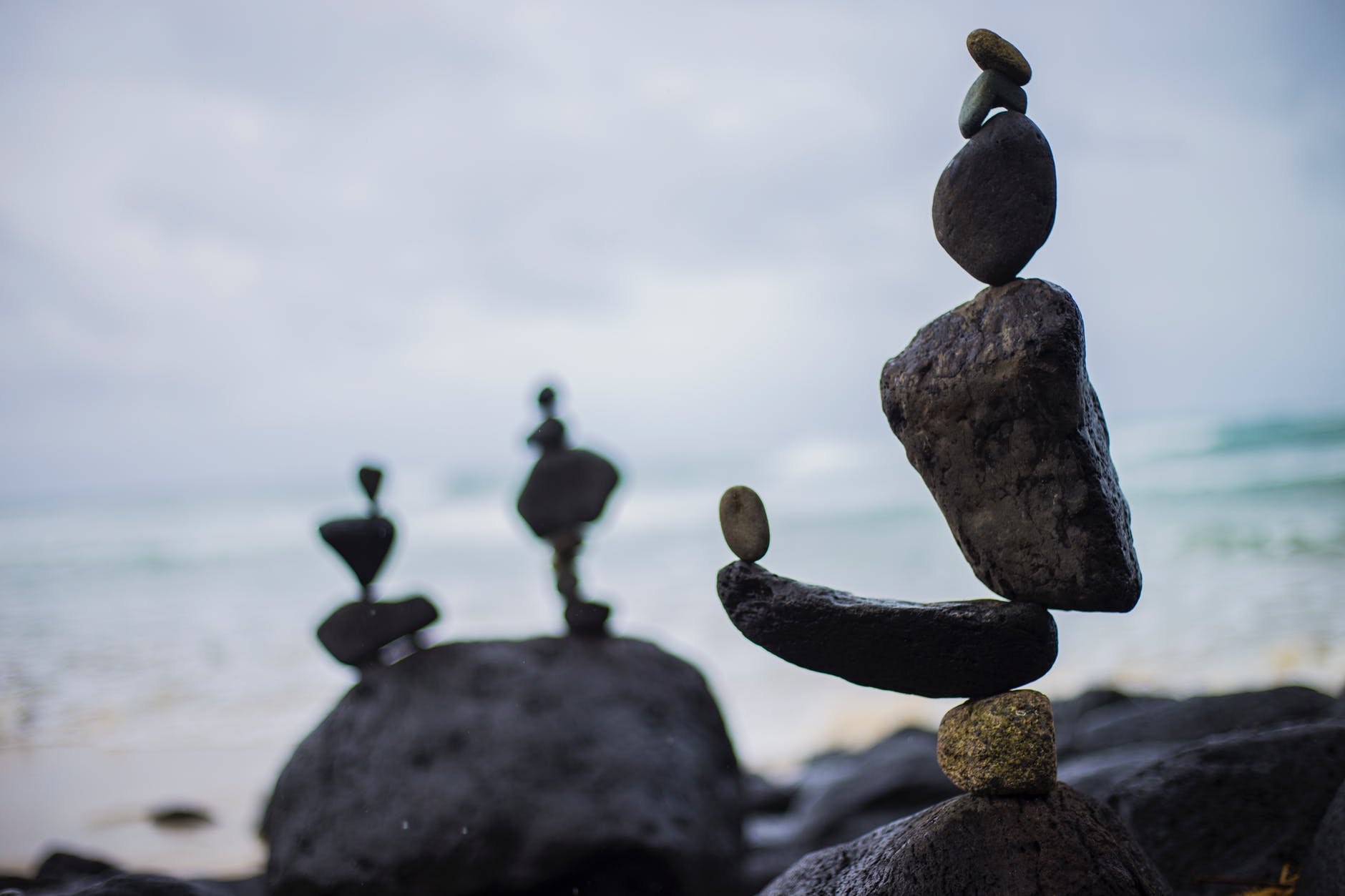 I love spending my time meditating on life, and I often note down the thoughts that pop into my mind while meditating. Today, I'll welcome you into my meditations by sharing some of these thoughts with you.
Enjoy:
1.Meditations on Thoughts
The first thing that created everything was thought. Creation could not have happened without the ability to think. Our thoughts can thus create worlds, and we should master them to ensure they only create good worlds for us.
2.Meditations on Infinite Intelligence/God as Our Father and Mother
As the mother, she is constantly providing all creatures with everything they need to survive, and as a father, he hardens all creatures by giving them challenging situations that force them to grow into their full potential.
3.Meditations on Suffering
We suffer not because of our experiences but because of our thoughts regarding our experiences. A thoughtless person – if he exists – seldom suffers because he focuses on the awareness of the experience instead of what he wants or doesn't want about the experience.
4.Meditations on The Lack of Inner Peace
We seldom attain inner peace because we are always thinking about the future. We never relax and focus on the now. When we focus on the now, we'll attain inner peace because the present moment is always okay.
5.Meditations on the Intuition
Ancient folks knew many things without researching. They knew about poisonous, medicinal, and edible plants. They knew about the stars, energy fields, the third eye, how our emotions affect the body, and so on.
Their primary source of knowledge was their intuition. We, the modern people, have lost our intuitive powers because we over-focus on acquiring material possessions. This focus results in attachment to our possessions hence causing emotions, such as fear and worry, which suppress our intuitive abilities.
6. Meditations on Our Short Term Existence on Planet Earth and What We Must do About It
I just realized that time is flying. Soon we'll all leave the earth and allow other souls to experience the physical universe. Soon, our bodies we'll decay, and we'll be bones. We'll be gone forever, and we'll never experience our current life form again.
For this reason, we must appreciate all our moments and everyone in our lives. As well, we must use the only opportunity we have to exploit our physical powers and live to our full potential.
Conclusions
These are some of the things I often think about when I am alone. I believe deep thinking is more reliable in providing us with enlightening knowledge than reading books written by mainstream historians, scientists, and philosophers, whose main aim is to drown us into delusions and prevent us from knowing the TRUTH.
Thank you
Welcome to the unbounded wisdom community on facebook for amazing quotes and welcome to my youtube channel for the video version of my articles.
The Statistics of the Dead and Why I Choose to be Grateful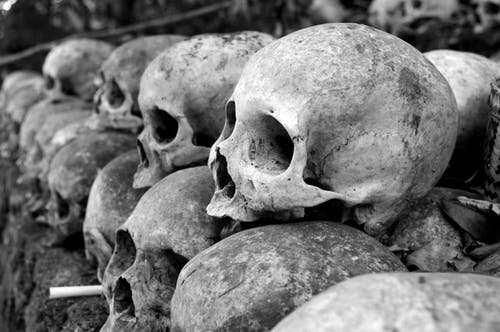 If more than 150,000 people die every month, and today none of your friends or family members is dead, then you have a big reason to smile.' – Sadhguru, Indian Mystic.
Before falling in love with esoteric philosophy, I used to be sad and angry about nothing. My focus on material possessions and the social status prevented me from noticing the infinite blessings I had.
I worried about not having more possessions than my friends, and I was angry at life because some people – who I thought were happy – despised me. This crap ended after I stumbled upon the above quote, meditated on it, and researched about the world's death rates.
I discovered that more than 2,000 people die every day in car crashes, and about 1 million people die in road crashes every year. Besides car crashes, more than 2.5 million people die from diseases every year, and in total, about 40 million people die every year.
Moreover, I realized that the world has lost about 30 million people from January 1st, 2019 to July 15th, 2019.
These statistics enlightened me that more than 5,000 people die every day, and therefore, more than 10,000 people mourn every day. It then dawned on me that I am a blessed person who must be happy every day because all my family members are alive.
Again, the death statistics reminded me of how stupid I had been: I always worried about lacking replaceable material possessions instead of being thankful that the most precious people in my life were alive. People who are more willing to help me than the rest of the world
I thus shifted my focus from worry to being grateful for the amazing irreplaceable people I had; the only magnificent beings who can go out of their way to help me.
For this reason, I smile every day when I wake up in the morning and fail to receive death news about my family members. I know I will lose my loved ones one day, but in this period that they are alive, I know I have a BIG reason to be happy and thankful for the mysterious grace that keeps them alive.
May the Infinite Intelligence bless all your family members, and enlighten you about their importance in your life so that you love and be grateful for them.
May Peace of Mind be With You.