Learn to Attract What You Want by Reading 15 Remarkable Quotes from Esther and Jerry Hicks' Book: ASK & IT IS GIVEN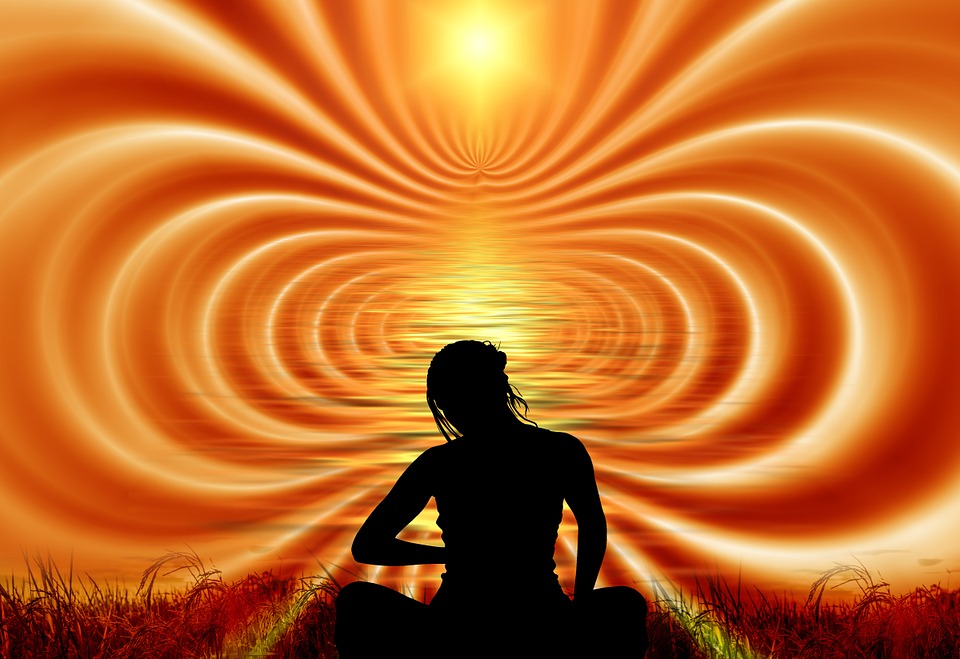 Ask & It Is Given, is a wonderful spiritual book by Esther and Jerry Hicks (American Inspirational Speakers). The book primarily teaches you how to manifest your desires.
The book made me realize why I often attract the things I don't like. Besides this, it enlightened me on how to align with the wonderful flow of life.
Most of the quotes in the book touched my heart because I felt they were true. I believe they will enlighten you, and make you realize why you sometimes attract the things you don't want.
This is the best book on the Law of Attraction I've ever read. Here are marvelous quotes from the book.
'The only thing that ever prevents you from receiving something that you desire is that your habit of thought is different from your desire.' – Esther & Jerry Hicks.
'If you continue to focus as you have been, to think as you have been, and to believe as you have been, then nothing in your experience will change.' – Esther & Jerry Hicks.
'The reason you have not already gotten what you desire is because you are holding yourself in a vibrational holding pattern that does not match the vibration of your desire. That is the only reason – ever!' – Esther & Jerry Hicks.
'If there is something you desire that you currently do not have, you need only to put your attention upon it, and, by the Law of Attraction, it will come to you, for as you think about this thing or experience that you desire, you offer a vibration, and then, by Law, that very thing or experience must come to you.' – Esther & Jerry Hicks.
'The key to bringing something into your experience that you desire is to achieve vibrational harmony with what you desire. And the easiest way for you to achieve vibrational harmony with it, is to imagine having it, and to pretend that it is already in your experience.' – Esther & Jerry Hicks.
'Every thought, every idea, everything is vibrational. For this reason, when you focus your attention on something, even for a short period of time, you start vibrating like this thing. And the more you vibrate like it, the more you attract it into your life.' – Esther & Jerry Hicks.
'You cannot desire something, focus on its absence, and expect to receive it, because the vibrational frequency of its absence and the vibrational frequency of its presence are very different frequencies.' – Esther & Jerry Hicks.
'Your desires and beliefs must be a match in order for you to receive what you desire.' – Esther & Jerry Hicks.
'The reason why our desires are never answered is because we put our attention to the situation that gave birth to the desire instead of giving pure attention to what we desire.' – Esther & Jerry Hicks.
'Once you start understanding the relationship between what you are thinking, what you are feeling, and what you are receiving, now you have it. You now hold the keys necessary to get from wherever you are to wherever you want to be.' – Esther & Jerry Hicks.
'A negative thought is an indicator that your current choice of thoughts is offering a vibration that is so out of harmony with The Creator's Energy.' – Esther & Jerry Hicks.
'You will achieve a relaxed state of mind when you realize that you are an eternal being and any desire that is born within you has the power to attract all that is necessary for its expansion and fulfillment.' – Esther & Jerry Hicks.
'Once you learn about Law of Attraction. You will never again feel fear about unwanted things jumping into your experience. You will understand that nothing can jump into your experience without invitation.' – Esther & Jerry Hicks.
'The entire universe exists to answer your desire. And so, if you are trying to avoid your own desire, you are attempting to move contrary to the Universal Forces.' – Esther & Jerry Hicks.
'You are the Creator of your own experience whether you know that you are or not. Your life experience is unfolding in precise response to the vibrations that radiate as a result of your thoughts.' – Esther & Jerry Hicks.
Thank you for reading.
Follow me on twitter and Facebook. Twitter username – Isaac Wechuli. Facebook Username – Wechul Isaac
Facebook Group – The Unbounded Wisdom Community
Also, if you enjoyed this post, please consider sharing it on social media platforms, i.e facebook, instagram, or twitter.
DON'T FORGET TO SUBSCRIBE
17 Powerful Quotes from Benjamin's Franklin Essay: The Way to Wealth
Benjamin Franklin was a successful inventor, author, scientist, publisher, and statesman, whose works played a crucial role in founding America. In 1758, he wrote an essay: The Way to Wealth, where he shared powerful proverbs that advice on how to succeed in life. I have read the essay several times because I love its harsh realities. Here are my favorite 17 quotes from the essay.
We are taxed twice by our idleness, three times as much by our pride, and four times by our folly and the government can't free us from these taxes.' – Benjamin Franklin
'Beware of little expenses, a small leak will sink a great ship.' – Benjamin Franklin
'If we are hard working we will never starve because, at the hardworking man's house, hunger looks in but dares not enter.' – Benjamin Franklin
'Wise men learn from other people's mistakes, while fools learn from their own.' – Benjamin Franklin
'Do all your best today because you never know how much you may be hindered tomorrow.' – Benjamin Franklin
'If you love life don't squander time because life is made of time.' – Benjamin Franklin
'We waste so much time sleeping forgetting that there will be sleeping enough in the grave.' – Benjamin Franklin
'Laziness makes things difficult, hard work makes things easy.' – Benjamin Franklin
'He that lives with hope will die fasting.'- Benjamin Franklin
'Be up before sunrise, don't let the sun look down and say, inglorious here he lies.' – Benjamin Franklin
'Stick to your work steadily and you will see great effects, for constant droppings, wears away stones, and by diligence and patience the mouse ate into the cable, and little strokes fail great oaks.'- Benjamin Franklin
Add frugality to hard work if you want to make your hard work more successful.' – Benjamin Franklin
'Buy what you don't need, and you will sell what you need.' – Benjamin Franklin
'God gives all things to hard work.' -Benjamin Franklin
'Learning is to the studious, and riches to the careful, as well as power to the bold, and heaven to the virtuous.' – Benjamin Franklin
'What use is this pride of appearance, of which so much is risked, and so much is suffered. It cannot promote hate or ease pain.' – Benjamin Franklin
'Think what you do when you run in debt, you give to another power over your liberty. If you cannot pay on time, you will be ashamed to see your creditor, and you will be in fear when you speak to him.' – Benjamin Franklin
Which quote did you love the most??
Find me on my facebook group: Unbounded Wisdom Community, for more insightful quotes, and discussions.
DON'T FORGET TO SUBSCRIBE
Top 11 Enlightening Quotes From the Most Mind-Opening book:Sapiens – The History of Mankind.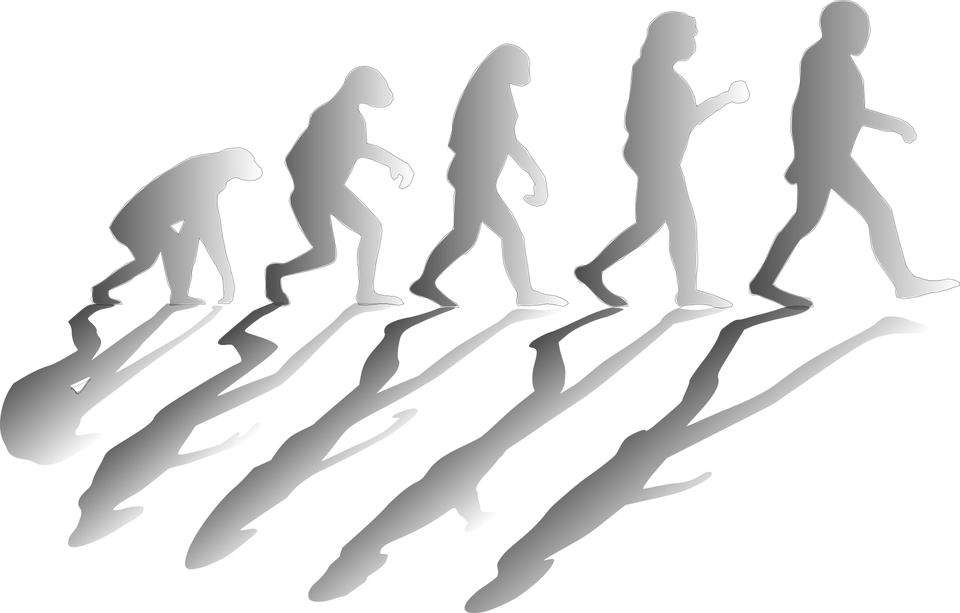 I discovered Yuval Harari's book: Sapiens: A Brief History of Mankind, in one of my favorite Youtube channels: Alux.com. Alux's wonderful description of the book in, 15 Books You Should Read This Summer, made me purchase it. I read the book, and I don't regret buying it.
Sapiens is the best book I have read in 2018. The book narrates how man evolved, and makes you understand where our belief systems came from. It also provides mind-opening information about religion, political structures, and the importance of knowledge. From the book, I also learned the secrets of the most powerful nations and the main factors that enabled them to conquer the world.
The most powerful lesson I learned from the book is 'KNOWLEDGE IS POWER,' because knowledge was what enabled the Europeans to colonize the whole world.
I gathered the following insightful quotes from the book.
"Buddha spent six years meditating on the essence, causes, and cures for human anguish. In the end, he came to the realization that suffering is not caused by ill fortune, by social injustice, or by divine whims. Rather, suffering is caused by the behavior patterns of one's minds." – Yuval Noah Harari.
"As Nietzsche put it, if you have a WHY to live, you can bear almost any 'HOW.' A meaningful life can be extremely satisfying even in the midst of hardship whereas a meaningless life is a terrible ordeal no matter how comfortable it is." – Yuval Noah Harari.
"In the Middle Ages, the rich spent their money carelessly on extravagant luxuries, whereas peasants lived frugally minding every penny. Today, the tables have turned. The rich take great care managing their assets and investments while the less well go into debt buying cars and televisions they don't really need." – Yuval Noah Harari.
"If you experience sadness without craving the sadness to go away, you continue to feel sadness but you don't suffer from it. There can actually be richness in the sadness. If you experience joy without craving that the joy lingers and intensifies, you continue to feel joy without losing your peace of mind" – Yuval Noah Harari.
"Both scientist and conqueror began by admitting ignorance – they both said, I don't know what's out there. They both felt to go out and make new discoveries. And they both hoped the new knowledge thus acquired would make them masters of the world." – Yuval Noah Harari.
"The supreme commandment of the rich is 'Invest! The supreme commandment of the rest of us is Buy! – Yuval Noah Harari.
"In the previous eras, the standard of beauty was set by the handful of people who lived next door to you. Today the media and the fashion industry expose us to a totally unrealistic standard of beauty. They search out the most gorgeous people on the planet and then parade them constantly before our eyes. No wonder we are far less happy with the way we look.' – Yuval Noah Harari.
"The findings demonstrate that happiness is not the surplus of pleasant over unpleasant moments. Rather happiness consists in seeing one's life in its entirety as meaningful and worthwhile." – Yuval Noah Harari.
"If God knew in advance that a particular person would use her free will to choose evil, and that as a result she would be punished for this by eternal tortures in hell. Why did God create her?" – Yuval Noah Harari.
Monotheism explains order but is mystified by evil. Dualism explains evil but is puzzled by order. There is one logical way of solving the riddle: to argue that there is a single Omnipotent God who created the entire universe – and he's evil. But nobody in history has had the stomach for such a belief." – Yuval Noah Harari.
"The most cherished desires of the present-day are shaped by romantic, nationalist, capitalist and humanist myths that have been around for centuries. Friends giving advice often tell each other, 'Follow your heart.' But the heart is a double agent that usually takes its instructions from dominant myths of the day, and the very recommendation to 'follow your heart' was implanted in our minds by a combination of nineteenth-century Romantic myths and twentieth-century consumerist myths." – Yuval Noah Harari.
Which do you think is the most enlightening quote?
I encourage you to follow me on Twitter (Isaac Wechuli) and Facebook (Wechul Isaac) for more discussions and insightful quotes.
You are also welcome to join my facebook group Unbounded Wisdom Community for further discussions and insightful quotes.
DON'T FORGET TO SUBSCRIBE