My Top 13 Favourite Quotes from Mark Manson's Book: The Subtle Art of Not Giving a F*?k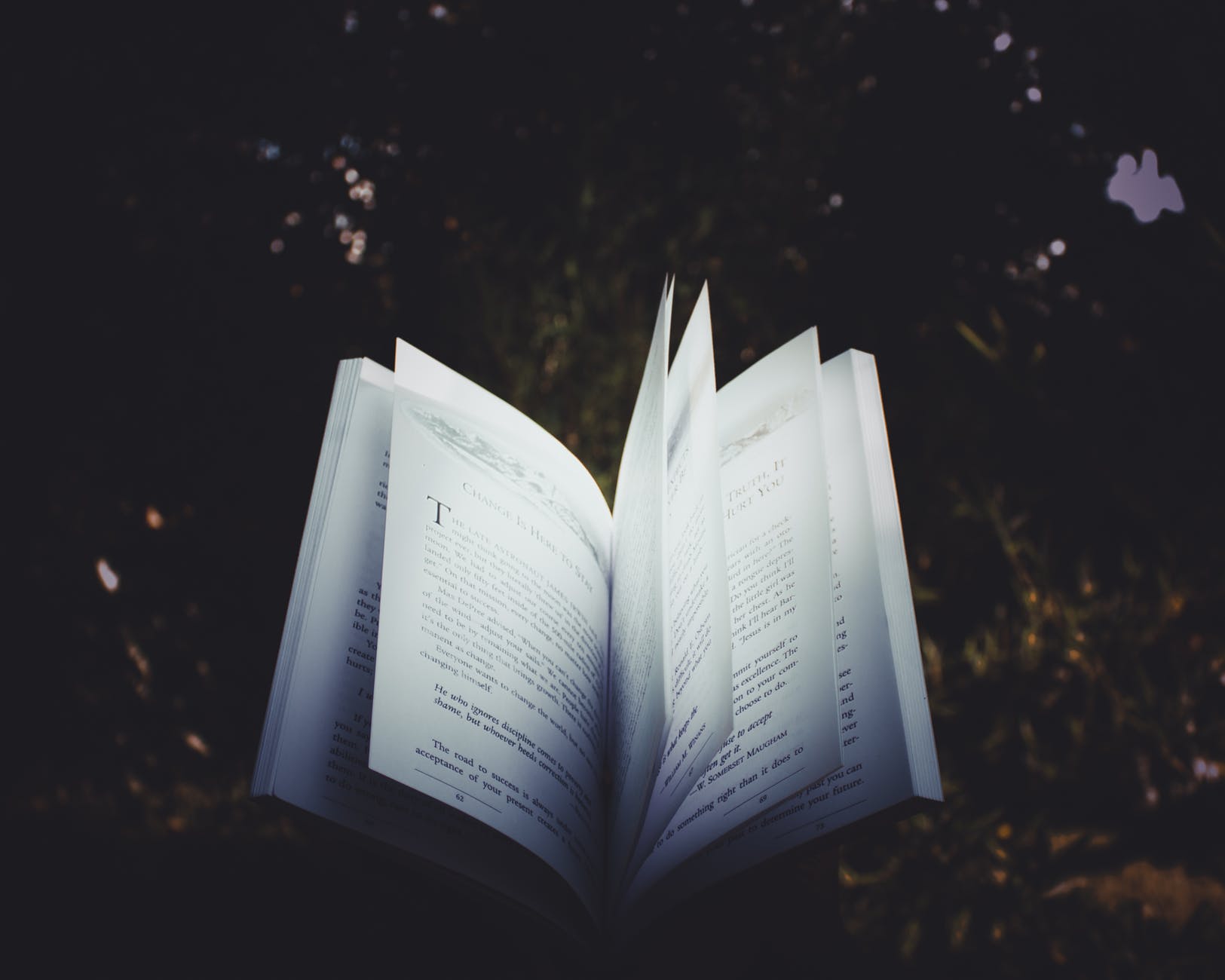 Mark Manson's bestseller, The Subtle Art of Not Giving a Fuck, is a wonderful book for people who care so much about things that don't matter. I loved the book because it reinforced my main philosophy: to never care about other people's opinions/thoughts about me.
Anyway, while reading the book I noted down quotes which I believed will be important to you.
'When you give too many f*?ks – when you care about everyone and everything – you will feel that you're perpetually entitled to be comfortable and happy at all times, that everything is supposed to be just exactly the way you want it to be. This is sickness, and it will eat you alive. You will see every adversity as an injustice, every challenge as a failure, and every disagreement as a betrayal.' – Mark Manson
'If you find yourself consistently, giving too many f*?ks about trivial shit that bothers you – your ex-boyfriends' new Facebook Picture, how quickly the batteries die in the TV remote – chances are you don't have much going in your life to give a legitimate f*?k about.'- Mark Manson
'Everything worthwhile in life is won through surmounting the associated negative experience. Any attempt to escape the negative, to avoid it or quash it or silence it, only backfires. The avoidance of suffering is a form of suffering.' – Mark Manson
'Maturity is what happens when one only learns to only give a f*?k about what's truly f*?k-worthy.' – Mark Manson
'Finding something important and meaningful in your life is perhaps the most productive use of your time and energy. Because if you don't find that meaningful something, you will focus your attention on meaningless and frivolous causes.' – Mark Manson
'Once you become comfortable with all the shit that life throws at you (and it will throw a lot of shit, trust me), you become invincible in a sort of low-level spiritual way. After all the only way to overcome pain is to first learn how to bear it.' – Mark Manson
'If you're miserable in your current situation, chances are it's because you feel like some part of it is outside your control – that there's a problem you have no ability to solve.' – Mark Manson
'If you're stuck on a problem, don't sit there and think about it: just start working on it. Even if you don't know what you're doing, the simple act of working on it will eventually cause the right ideas to show up in your head.' – Mark Manson
'It turns out that adversity and failure are actually and even necessary for developing strong-minded and successful adults.' – Mark Manson
'You can't be an important and life-changing presence for some people without also being a joke and an embarrassment to others.' – Mark Manson
'I believe that today we're facing a psychological epidemic, one in which people no longer realize it's okay for things to suck sometimes.' – Mark Manson
     You can also check out my post on 9 fucking lessons from The Subtle Art of Not Giving a Fuck
'We suffer from the simple reason that suffering is biologically useful. It is nature's preferred agent for inspiring change. We have evolved to always live with a certain degree of dissatisfaction and insecurity, because it's the mildly dissatisfied and insecure creature that's going to do the most work to innovate and survive.' – Mark Manson
'You and everyone you know are going to be dead soon. And in the short amount of time between here and there, you have a limited amount of f*?ks to give. Very few, in fact. And if you go around giving a f*?k, you will get f*?ked.' – Mark Manson
If you loved this post, check out the My Top 30 Favorite Quotes from the Subtle Art of Not Giving a F*?k – Part 2
N/B – Photography – @simplykech – 0735891691
DON'T FORGET TO SUBSCRIBE
Top 25 Unforgettable Quotes from The Untethered Soul by Michael Singer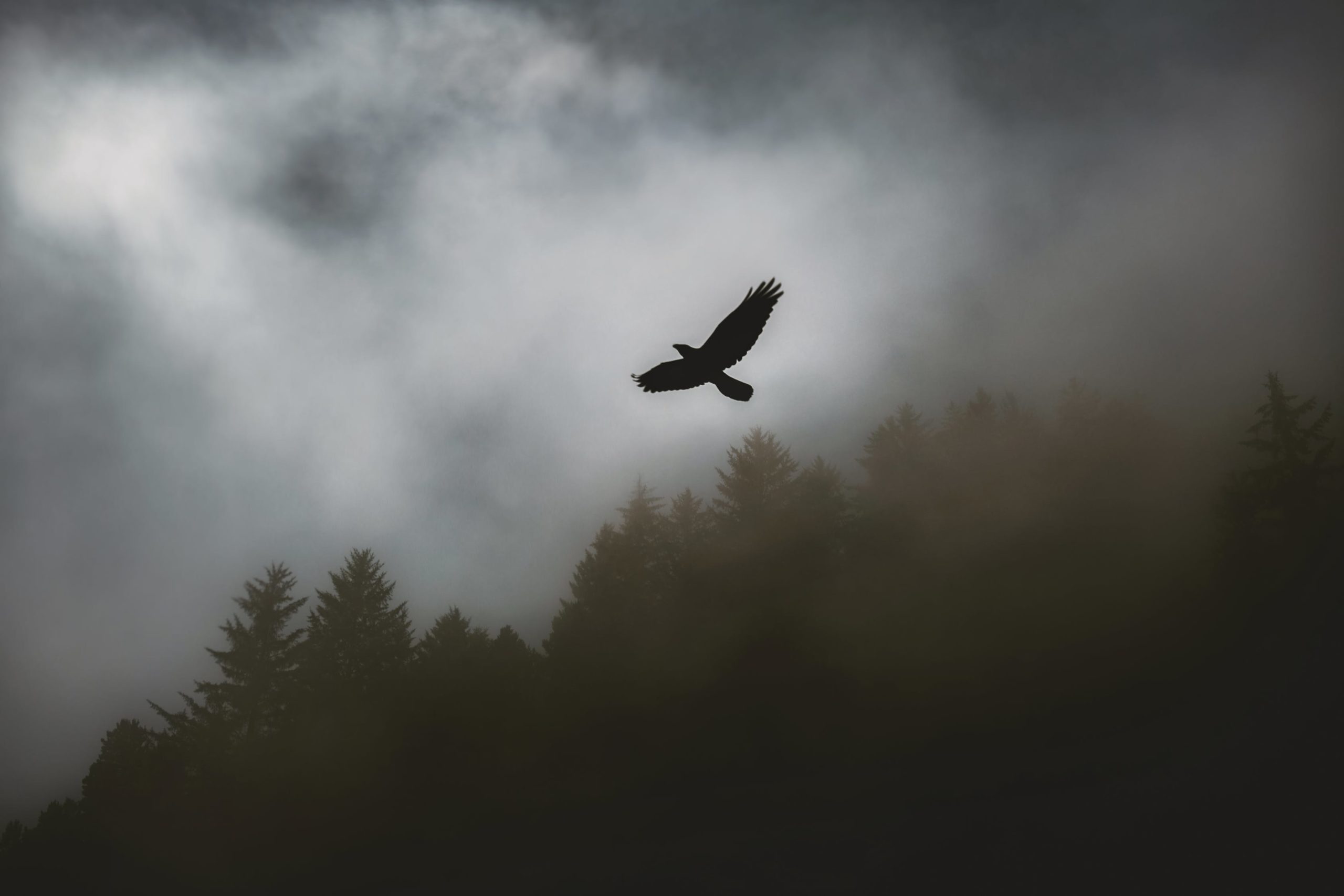 The Untethered Soul, by Michael Singer, is an amazing self-help book for anyone that wants to attain inner peace and everlasting happiness. The book teaches that we are separate from the voice in our heads, and advises us about the importance of deciding to be happy regardless of what happens.
After reading the book, my life improved because I stopped attaching emotions to my thoughts and I realized that overanalyzing the future is futile since the mind knows nothing about the future.
Last week, I shared seven powerful lessons from the book. Today, I'll share amazing quotes.
Enjoy:
'There is nothing more important to true growth than realizing that you are not the voice of the mind – you are the one who hears it.'
'If you're willing to be objective and watch all your thoughts, you'll see that the vast majority of them have no relevance. They have no effect on anything or anybody, except you. They are simply making you feel better or worse about what is going on now, what has gone on in the past, or what might go on in the future.'
'Your inner growth is completely dependent upon the realization that the only way to find peace and contentment is to stop thinking about yourself.'
'You will not be able to solve anything outside until you own how the situation affects you inside.'
'Problems are generally not what they appear to be. When you get clear enough, you will realize that the real problem is that there is something inside of you that can have a problem with everything.'
'The more you are willing to just let the world be something you're aware of, the more it will let you be who you are – the awareness, the self, the Atman, the Soul.'
'The alternative is to decide not to fight with life. You realize and accept that life is not under your control. Life is continuously changing, and if you're trying to control it, you'll never be able to fully live it. Instead of living life, you'll be afraid of it.'
'You are a great being who has been given a tremendous opportunity to explore beyond yourself. The whole process is very exciting, and you will have good times and bad times. All sorts of things will happen. That's the fun of the journey.'
'The spiritual journey is one of constant transformation. In order to grow, you must give up the struggle to remain the same, and learn to embrace change at all times.'
'One of the most important areas requiring change is how we solve our personal problems. We normally attempt to solve our inner disturbances by protecting ourselves. Real transformation begins when you embrace your problems as agents of growth.'
'How do you free yourself? In the deepest sense, you free yourself by finding yourself. You are not the pain you feel, nor are you the part that periodically stresses out. None of these disturbances have anything to do with you. You are the one who notices these things.'
'You are capable of ceasing the absurdity of listening to the perpetual problems of your psyche. You can put an end to it. You can wake up in the morning, look forward to the day, and not worry about what will happen. Your daily life can be a vacation. Work can be fun, family, can be fun, you can just enjoy it all.'
'Just relieve your mind of the job of making sure that everyone and everything will be the way you need them to be so that you can feel better inside.'
'Everything will be okay as soon as you are okay with everything. And that's the only time everything will be okay.'
'The minute you stop putting your whole heart and soul into the mind as if it were your savior and protector, you will find yourself behind the mind watching it. That's how you know about your thoughts: you are in there watching them. Eventually, you will be able to just sit in there quietly, and consciously watch the mind.'
'One of the essential requirements for true spiritual growth and deep personal transformation is coming to peace with pain.'
'In truth, pain is the price of freedom. And the moment you are willing to pay that price, you will no longer be afraid. The moment you are not afraid of the pain, you'll be able to face all of life's situations without fear.'
'Spirituality is the commitment to go beyond, no matter what it takes. It's an infinite journey based upon going beyond yourself every minute of every day for the rest of your life. If you're truly going beyond, you are always at your limits.'
'The highest spiritual path is life itself. If you know how to live daily life, it all becomes a deliberating experience.'
'Billions of things could happen that you haven't even thought of yet. The question is not whether they will happen. Things are going to happen. The real question is whether you want to be happy regardless of what happens.'
'The greatest gift one can give to God is to be pleased with his creation.'
'Stress only happens when you resist life's events. If you're neither pushing life away, nor pulling toward you, then you are not creating any resistance. You are simply present. In this state, you are just witnessing and experiencing the events of life taking place. If you choose to live this way, you will see that life can be lived in a state of peace.'
'Fortunately, deep within us, there is a direct connection to the Divine. There is a part of our being that is beyond the personal self. You can consciously choose to identify with that part, rather than with the psyche or the body. When you do this, a natural transformation begins to take place within.'
'As you let go and willingly release the physical, emotional, and mental aspects of your being, Spirit becomes your state.'
'God's nature is eternal, conscious bliss. No matter what you've done, you're not going to be the one thing that ruins it.'
I hope you enjoyed the quotes from 'The Untethered Soul.' Please read the book, and you'll live as a soul, and not in your mind.
THE END
Facebook group – Unbounded Wisdom Community
20 Enlightening Quotes from Seth: the Spiritual Entity that Possessed a Famous American Author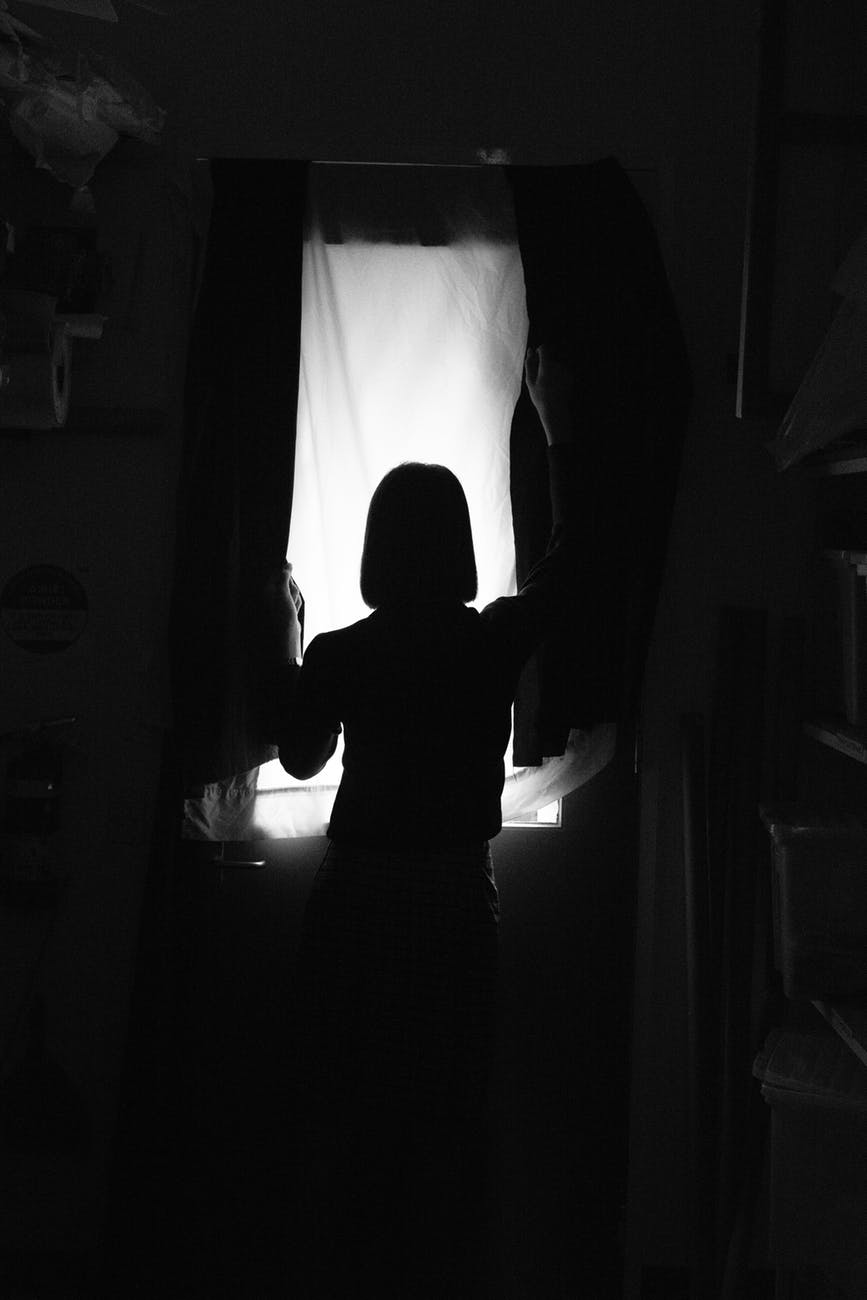 In 1963, a spiritual entity possessed Jane Roberts, a poet and author, and revealed enlightening spiritual information through her. Her husband recorded this information in written form hence resulting in the creation of the Seth Material, which is now recommended by famous authors such as Deepak Chopra and Mariam Williamson.
I've read a few books from the Seth Material, and I would love to share with you the most enlightening quotes from the books.
'Believe, then, that you are a being unlimited by nature, born into flesh to materialize as best as you can the great joy and spontaneity of your future.'
'You are a creator translating your expectations into physical form. The world is meant to serve as a reference point. The exterior appearance is a replica of inner desire. You can change your personal world. You do change it without knowing it. You have only to use your ability consciously, to examine the nature of your thoughts and feelings and project those with which you basically agree with.'
'Experience is the product of the mind, the spirit, conscious thoughts and feelings, unconscious thoughts and feelings. These together form the reality that you know. You are hardly at the mercy of reality.'
'It is perfectly fine to make plans for the future, yet each individual should live day by day, without worrying about the outcome of those plans.'
'You are so busily concerned with daily matters that you do not realize that there is a portion of you that knows that its own powers are far superior to those shown by the ordinary self.'
Consciousness is not dependent upon form, as I have said, and yet it always seeks to create form.'
'The conscious idea of magic, then, is a mask, or contrived version, of the psyche's innate clairvoyant, telepathic, and precognitive abilities.'
'It would help considerably if you thought of your work more as an adventure, an exciting creative adventure, than of work in your old terms.'
'Creativity rides the tides of love. When love is denied its natural expression, creativity suffers.'
'To the extent, therefore, that you allow the intuitions and knowledge of the multidimensional self to flow through the conscious self, to that extent not only do you perform your role in the play more effectively, but also you add new energy, insights, and creativity to the entire dimension.'
'When the ego becomes too concerned with daily matters, with worry in other words, then the works of the ego become clogged.'
'If there is good communication between the inner self and the outer ego, then the ego begins to understand what it is, and also to realize that it has greater capacities.'
'As long as you believe your environment to be objective and independent of yourself, then to a large extent, you feel powerless to change it, to see beyond it, or to imagine other alternatives that may be less apparent.'
'Mental images, accompanied by strong emotion, are blueprints therefore upon which a corresponding physical object, or condition or event, will in your terms appear. The intensity of a feeling or thought or mental image is, therefore, the important element in determining its subsequent physical materialization.'
'The body's natural healing processes each day rid people of diseases, repair emotional or bodily illnesses – and such instances go largely unrecorded.'
'I want it known that thoughts and emotions are formed into physical matter by very definitive methods through laws quite valid, though they may be presently unknown.'
'A soul is not something that you have, it is what you are.'
'You get what you concentrate upon, and your beliefs are largely responsible for those areas in which you concentrate.'
'Any creative work involves you in a cooperative process in which you learn to dip into other streams of consciousness, and come up with a perception that has more dimensions than one that is arising from the one narrow, usual stream of consciousness that you know.
'Great creativity is then multidimensional. Its origin is not from one reality, but from many, and it is tinged with the multiplicity of that origin.'
The end. Thanks for reading.