Top 4 Quick and Sure Ways to Conquer Discouragement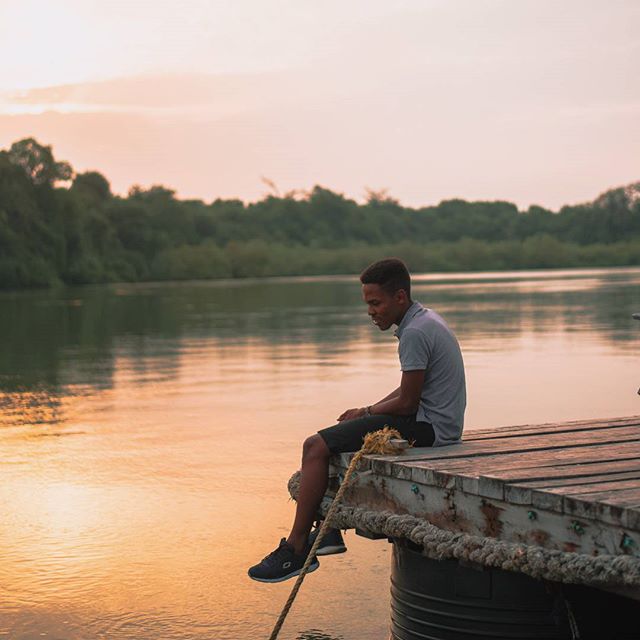 Discouragement occurs when you lose enthusiasm, faith, or confidence. There are many sources of discouragement. Our friends, parents, or the society can discourage us from pursuing our goals. Besides this, some life occurrences such as experiencing a financial loss, or losing a business partner, can also discourage us. It is easy for you to give up when you are discouraged because discouragement might result in you lacking the energy to work hard. However, the good thing is that you can conquer discouragement by doing the following: –
Trusting Yourself
A good way to overcome discouragement is through trusting yourself. Trust that whatever is bringing the discouragement has no power over you. Believe and affirm that you can overcome discouragement.
Because discouragement creates the lack of confidence, trusting yourself makes you regain confidence hence enabling you to conquer discouragement.
Ignoring the Naysayers
A major source of discouragement is the Naysayers. Naysayers are people who tell you that it is impossible for you to achieve your dream/goals. Though they seem powerless, they can have a negative impact on your confidence if you believe in them. Therefore, avoid them at all costs, and if you can't avoid them, just listen to them, but ignore whatever they say.
Research on People Who Had the Same Experience as Yours.
There are millions of people all over the world who faced discouragement and overcame it. You can find them on the internet, check how they overcame discouragement, then implement their solutions to your situation. This method works most of the time; it seldom fails.
Pushing Through The Feeling
If you use all the above methods and still fail to overcome discouragement, you will have to push through the feeling.  For instance, just wake up even when you feel too lazy to wake up. Work when you don't feel like working. Just continue moving forward even when you lack confidence, and you will automatically overcome the discouragement.
Successful businesspersons continue working on their businesses even when they experience losses; the best artists continue composing songs even when some of their songs fail to please their fans. They never stop. Therefore, don't wait for discouragement to leave, evacuate it as fast as possible by NEVER STOPPING.
Don't wait for inspiration: it comes while one is working – Henri Matisse
Do you agree with these methods?
You are welcome to follow me on Twitter (username – Isaac Wechuli), and Facebook (Username – Wechul Isaac).
Facebook Group – The Unbounded Wisdom Community
Also, if you enjoyed this post, please consider sharing it on social media platforms, i.e facebook, instagram, or twitter.
N/B – Photography – @simplykech
DON'T FORGET TO SUBSCRIBE
5 Key Reasons Why We Talk About Others
Sometimes, when we meet with our friends, the main thing we do is to talk about other folks. We often talk about what some of our friends, relatives, or foes are doing, and where they are in the journey of life. Although we know that talking about others is a waste of time and energy, we still do so every now and then.
As usual, I always diagnose a poor behavior so that I know where it comes from, and for this reason, I thought about the reasons why we talk about others, and I discovered five primary causes of this behavior.
Human Beings Are Social Creatures
Ancient human beings were highly social creatures because they lived in groups, and depended on them for survival. As social creatures, they were deeply concerned about the whereabouts of other members of the society because they wanted to know if everyone was safe. Moreover, their social nature made them want to know if other people's actions aligned with the society's norms and values.
For this reason, they always talked about other people so that they know where they are, and if they were respecting the social norms and values. This need to know other people's behaviors and their whereabouts persisted into modern times, and for this reason, we find talking about other people irresistible.
We Want To Know Our Social Status
 "Social status is the honor or prestige attached to one's position in the society. It may also refer to a rank or position that one holds in a group." – Definitions.net
Today, we value our social status because it determines how people will treat us and the type of friends and spouse we'll have. Besides this, we think the social status is important because most of us use it to determine our self-worth.
For this reason, we love talking about others so that we know our social status and assess our self-worth. We want to know if our socio-economic lives are better or worse than others so that we know our place in the society.
It feels good
Sometimes we feel good when we talk about people that have more problems than us. Discussing these people makes us know that our problems are small compared to most people's problems.
Also, talking about others feels good because it enables you to get into someone's life. It's always fun to know how other people live, and this is why we like watching movies, and reality television as they allow us to enter into the lives of other people.
We have some emotion around those we mostly talk about
We love talking about some people because we love them dearly. For instance, our love for our spouses makes us talk about them in their absence because we can't stop thinking about them. Similarly, we also love talking about the people we hate because it enables us to cope with our own feelings.
Personally, I have realized that jealous individuals often love talking about others the most because that is the only way they can release their suppressed feelings and emotions.
To Pass Time
Talking about people is one of the best time passing activity. Sometimes when talking with friends, we exhaust all topics and realize that we can pass time by talking about other people. We might not have any emotional connection with these individuals, but we just talk about them because we have nothing else to do.
Have you ever realized that you mostly talk about other people when you are idle? If you are busy, you'll seldom find time to talk about others because you'll have many time passing activities.
In conclusion
I believe it's not bad to talk about others when we are doing it out of love. However, this behavior is bad if you do it out of comparison, hate, or jealousy because you will start directing a large percentage of your time and energy on the people you are talking about. Moreover, you'll build feelings of resentment if you continuously talk about the people you hate.
To avoid wasting time talking about others, you must always use your free time to do things that will make you progress in your endeavors.
Join my Facebook group: The Unbounded Wisdom Community, for more ideas and quotes
4 Sad Reasons Why Life is Tough For Most People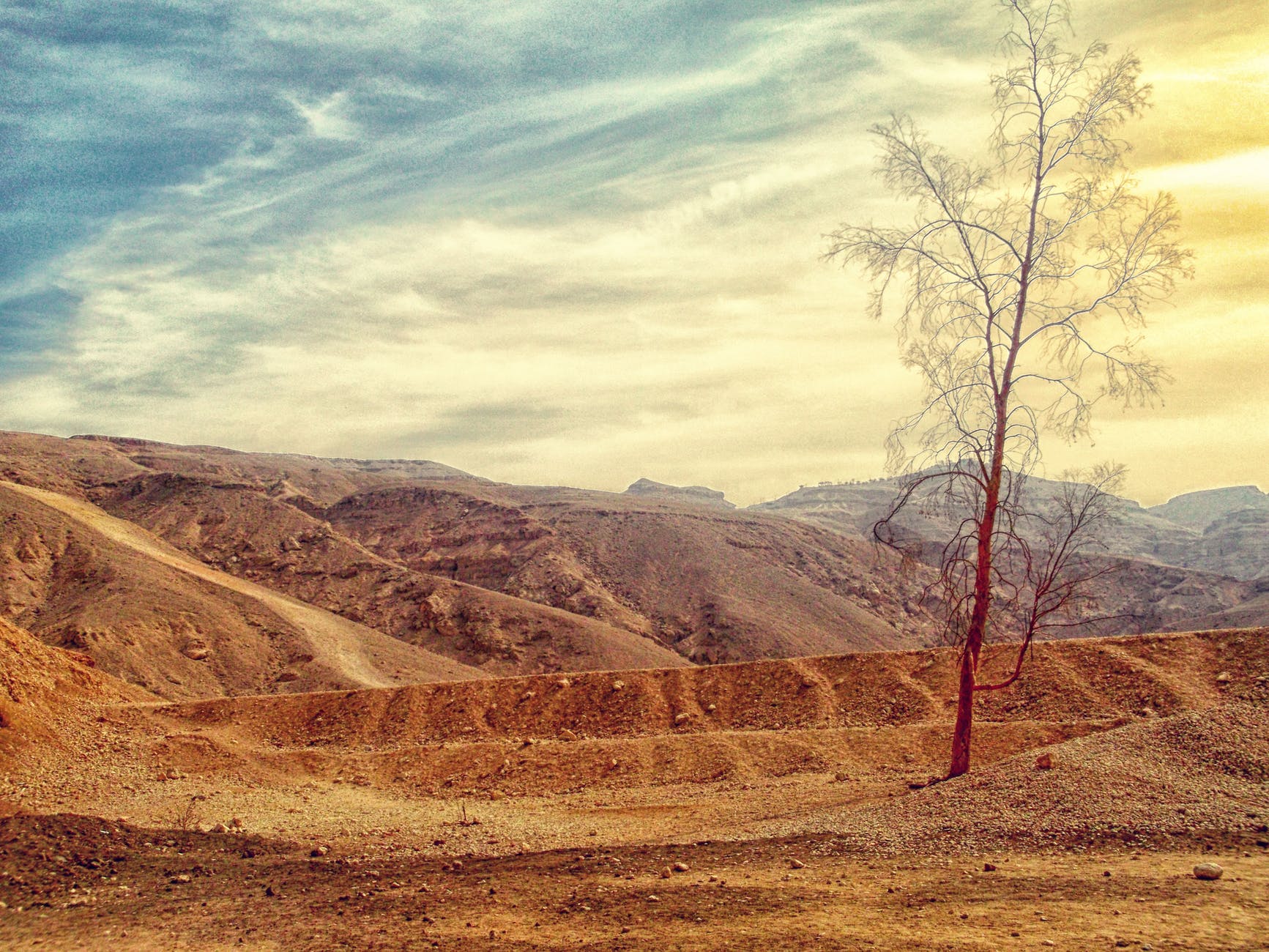 Today, life is almost tough for everyone, and for this reason, many folks are depressed. Recently, the World Health Organization revealed that suicide rates caused by depression have increased by 60 percent since the 1950s. Besides this, physicians claim that depression will be the most widespread mental illness in the next two years.
Anyway, people all over the world are complaining about life's toughness, and almost everyone doubts if life is really a blessing. However, if you take a closer look at life, you'll realize that it's absurd to conclude that life is hard because some people are living a peaceful and easy life.
That being said, I firmly believe that those who believe life is difficult are mostly responsible for making it tough. For instance, a young man who struggles to make ends meet because he started a family before he became financially stable is fully responsible for toughening his life.
Like this young man, most of us are responsible for making our lives tough, and we end up concluding that life is tough.
In today's article, I will share with you four reasons why life is tough for most people.
Many People are doing what they hate
Life is tough for many individuals around the world because they are working in jobs they hate five to six days a week. They hate their bosses and their workplaces, but they continue working because they believe that's the only way to survive.
There is no way life can be easy for you if you do what you hate 24/7. You will definitely become depressed and life will be difficult for you because you will be continuously forcing yourself to work.
I believe The Creator intended us to work, but he never designed work to be tedious and boring. Work was meant to be adventurous, exciting, and fulfilling because it helps us survive. However, we have been conditioned to believe that we have to work in boring jobs all our life for us to have what we want. For this reason, many people do what they hate and they end up making their lives hard.
People who do what they love don't necessarily find life easy but at least their lives are meaningful because they wake up eager to work.
People Are Living Beyond Their Means
Today, many folks are living beyond their means because they want to appear successful. These behavior makes their lives tough because it makes them to constantly get into debt.
You will never enjoy life if you constantly live beyond your means because deep inside, you will always know that you are living a lie. Besides this, you will always be unsatisfied with your life, because you will constantly compare yourself with others who are far better than you. These factors will make life difficult for you.
We don't care about each other
Life is tough for many people also because we rarely help each other. In ancient Africa, people found life easier because we were so kind to each other that we left food and water at our doorsteps for people to eat and drink.
However, today life is tough for many individuals because the modern society is selfish and egocentric. We care less about each other, and we seldom bother helping people who are going through hard times hence making life tough for them. We adhere to stupid notions like, 'Every man for himself and God for us all,' because we have become an individualistic and stupid society that focuses on showing off useless and valueless things instead of helping each other.
I believe life would have been easier if we all loved and helped each other. We could have created a heaven on earth if everybody was kind and generous.
People Are Stuck in Unhappy Marriages
Life is extremely tough to folks who can't get out of unhappy or abusive marriages. These folks know that the only way they can experience happiness and freedom is to leave their marriages but they can't do so because they fear the consequences of divorce or separation. They, therefore, resolve to live a tough marriage life full of constant fights because they believe it's the only option.
Life is obviously tough for these guys because they are forced to live with the people they don't love 24/7. How is that possible?
Conclusion
Is life tough for you? Do you agree with me on the above reasons why people find life to be tough? I believe life is only tough because we toughen it. And for this reason, we can make it a little bit easier if we help each other, and avoid doing what we hate
You are welcome to air your views in the comment box below
You are welcome to join my facebook group, Unbounded Wisdom Community for discussions, and powerful quotes
JOIN MY EMAIL LIST FOR UPDATES AND PERSONAL DISCUSSIONS