The Power of Hard work: 4 Outstanding Effects of Hard Work That Make it The Father of Prosperity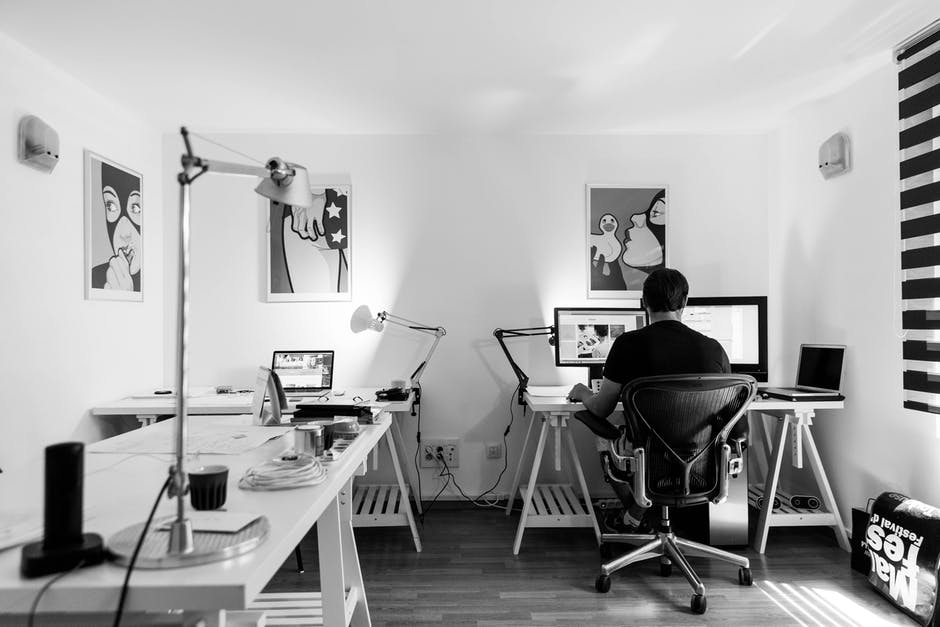 In my opinion, hard work refers to the ability of an individual to work more hours than the average person. Research reveals that the ordinary person works 8 – 10 hours a day, while a hard-worker works 14 – 16 hours a day.
Successful people such as Warren Buffet, Lil-Wayne, and Richard Branson, reveal that they work up to 16 hours a day. These individuals often stress on the importance of hard work, and they admit that their success is owed to the intense amount of effort they put in their work
Today's article provides four main effects of hard work that make it the main element for success. In simpler terms, it provides reasons why hard work pays.
Hard-work pays because –
It Leads to Mastery
If you invest most of your energy and time in your career, you will definitely become a master or expert in your field. For instance, if you study and practice accounting for 16 hours every day for more than 5 years, you will inevitably become an expert in accounting.
Successful actors, musicians, footballers, businesspeople, and authors reveal that they became masters of their fields because they always spent a large percentage of their time on learning and working on their skills.
Once you become a master of your field, there will be a high demand for your services, and there are high chances that you will be successful if you are highly demanded.
It Leads to Luck
The harder you work, the luckier you get because luck occurs when opportunity meets with a high level of preparedness. Opportunity always knocks at every body's door, but it often finds most of us unprepared for it.
Only the people who prepare themselves enough by working hard are those who fully exploit opportunities, and we call them Lucky.
In simpler terms, many people miss luck because it looks like hard work.
It Leads to Confidence in Oneself
The harder you work in a particular field, for example, music, the more you become a master, and the more you become a master, the more you start believing in your ability.
This belief makes you confident because you start realizing that you will definately achieve your goals.
It builds a good Character
Hard work requires an individual to spend lots of hours perfecting his or her skill. Therefore hard work makes you a good time manager because you will always avoid wasting time at all costs. Also, hard work forces you to learn self-discipline, which is an essential element for success. Self-discipline is the ability to do things you must do even when you don't feel like doing.
Concluding Remarks
Therefore, we must try our best to embrace hard work, and make it a part of us, because it puts us in a position where the chances of success are high. If you want mastery, work hard, if you want luck, work harder, and if you want to build confidence and a strong character, guess what? WORK HARD, and stop wasting your time on useless activities. Time is running out, and we are getting older every day. Use your time wisely when you still have the energy to use it.
My Father is Always Working, and I too Must Work – Jesus Christ
Have a good day. Thank You for Reading.
N/B – I encourage you to air your ideas in the comment box , and also follow me on twitter and Facebook. Twitter username – Isaac Wechuli. Facebook Username – Wechul Isaac
You Are Welcome to Join the Unbounded Wisdom Community on Facebook
Also, if you enjoyed this post, please consider sharing it on social media platforms, i.e facebook, instagram, or twitter.
DON'T FORGET TO SUBSCRIBE
THE FOUR PROVEN WAYS TO BECOME A MILLIONAIRE ($1 Million and above)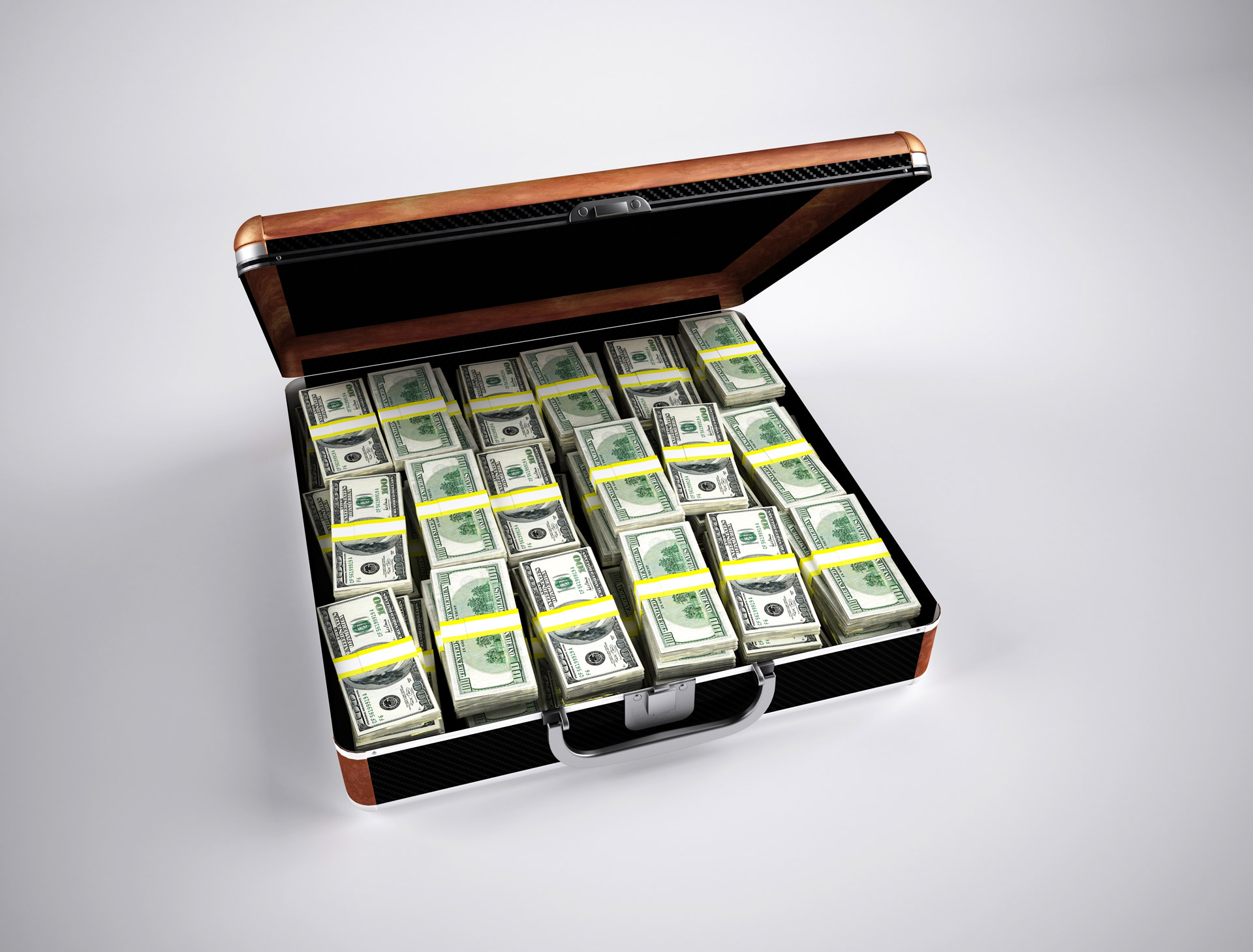 I always wonder how some folks manage to reach the Millionaire Status while a large percentage of the world's population struggles with financial difficulties.
For this reason, I usually spend a large part of my time studying the self-made millionaires' biographies to check how these individuals reached massive levels of financial success.
From their biographies, I realized the 4 main ways to become a million-dollar millionaire.
Climbing the Corporate Ladder
You can become rich by climbing the corporate ladder. Millionaires such as Brian Dunn (Best Buy's CEO), and Jack Welch (General Electric CEO) were once junior employees, but they became the CEOs of their companies.
Brian Dunn was once paid more than $3 million within three months, while Jack Welch received a contract termination fee of $ 417 million.
Brian Dunn commenced his career as Best Buy's sales associate, while Jack Welch started as a Junior Engineer.
Climbing the corporate ladder is, therefore, one good way to become rich. However, it's not easy to climb the corporate ladder because you have to work extremely hard for you to do so.
Brian Tracy teaches that for you to climb the corporate ladder and reach executive level positions, you have to enjoy working for your company so much that you use your free days working. Besides this, he teaches that you have to treat the company as if it's yours, and you always have to be the first one to arrive and the last to leave.
If you work so hard, you'll be highly skilled in whatever you do, and your firm will do anything, including promoting you so that it retains you.
I wonder how today many people hate working hard for their employers, and still expect to rise to high positions. If you are one of them, kindly forget this method as a means to 'millionare-hood.'
Investing in Businesses While Still Working For Another Person
Some individuals have become millionaires by investing a large percentage of their incomes in various businesses.
If you can't climb the corporate ladder, you can, therefore, invest your income in businesses or stocks.
However, this method is also hard because you'll always have to find time for managing your investments. People who became millionaires through this method rarely slept because they had to work for both their bosses and still manage their investments.
It's hard to work on different things. However, it's not impossible because there are some people out there doing it. If they can do it, why not us? Why? I don't see why.
Starting Your Own Company
You can become a millionaire by starting a company and giving it all you got.
Many millionaires have used this formula. For instance, Richard Desmond ($ 1.45 Billion), and Mike Ashley ($ 3.8 Billion) built their million-dollar companies from scratch.
The hard part of this method is that it will require you to eventually quit your job if you have one because starting a million-dollar company from scratch requires a large part of your time. You have to work for the company day and night.
Also, you might fail to receive profits in the first few years. For instance, Jack Ma's company, Alibaba, never received profits in its first three years.
You have to have high levels of confidence in your company for you to dedicate all your efforts to it without realizing profits in its early stages.
Using Your Talent
Some people have used their talents to enter millionaire-hood. Musicians, like Eminem ($190 Million), Dolly Parton ($ 500 Million), and Lil-Wayne ($150 Million), have earned millions of dollars from their music. Besides musicians, some actors and sportsmen have also made millions from their talents.
This path to riches often seems easy, but it's also a hard method. You'll have to find your talent, and start working on it. And, you'll have to withstand earning few or no dollars for a long period before you become rich and famous.
This method also requires you to be very humble in the beginning stages of your career. For example, in the beginning phases of her acting career, the 'Game of Thrones,' actress, Emilia Clark had to accept roles that many beginning actors would have rejected. She appeared in commercials, and she also played old ladies and prostitutes.
Besides humility, for you to earn huge money from your talent, you have to work very hard on perfecting it. You have to become the best of the best for you to get noticed.
For this reason, many people give up on this method because of the amount of hard work, and humility it requires.
Concluding Remarks
I believe you have noticed that none of the 4 methods is easy. They all require hard work and extraordinary levels of determination.
Riches don't come easily, and that's why only 1 percent of the world's population is above the million-dollar mark.
In the USA only 14,814, 453 people out of 325,000,000 individuals are millionaires ($ 1 Million dollars and above) while in Kenya, around 9,000 people out of 47,000,000 people are millionaires.
However, I believe that we too can reach the millionaire status if we are determined, and if we decide not to discourage each other, but to push each other harder. I hope we'll meet at the top.
Thank You for reading.
If you have any other methods of becoming rich, you are free to list them in the comment box below. Feel free to disagree.
follow me on Twitter and Facebook. Twitter username – Isaac Wechuli. Facebook Username – Wechul Isaac
Facebook Group – The Unbounded Wisdom Community
Also, if you enjoyed this post, please consider sharing it on social media platforms, i.e Facebook, Instagram, or Twitter.
N/B – Photography – @simplykech – 0735891691
DON'T FORGET TO SUBSCRIBE
Top 5 Lessons You Can Learn From Eminem's Success Story – (Net worth – $190 Million)
Marshall Mathers (Eminem), a rapper, actor, and music producer is my favorite rapper, and one of the best rappers in the world.  He has won two Grammy awards and a number of MTV Music Video Awards.  Furthermore, he has released one of the fastest selling albums in rap history.
I love Eminem because besides being a successful rapper, he has proved that anyone can defy the odds. His rags-to-riches story is inspiring to those who want to achieve greatness.
As one of his biggest fans, I have listened to most of his songs and read almost every story about him. Therefore, I have managed to learn some lessons from him that make me believe in achieving greatness.
Here are five crucial lessons I learned from one of the world's greatest rappers.
Your Economic Background Does Not Matter When It Comes to Achieving Success
Eminem was born in a very poor family.
Eminem and his mother once lived in a trailer park. Besides the trailer park, they also lived in public housing projects, and they were so poor that they relied on government assistance.
However, the poor family background never stopped Eminem. He worked so hard and eventually became one of the richest artists alive.
You Don't Need To Succeed in School For You To Succeed in Life
Despite his huge success, Eminem was poor at academic education. In an interview, he revealed that he failed 9th grade three times, and he never completed school as he dropped out when he was 17 years old.
For this reason, Eminem proves that your academic performance does not determine what you will achieve in life.
You Can Defy the Odds
When Eminem entered the rap game, rap was considered an African-American art, and people believed that White-Americans could not rap. For this reason, people always laughed at Eminem whenever he went on the stage to rap because he was white. In his song, Lose Yourself, he raps that he was often, 'chewed out, and spit out, and booed off stage.'
However, Eminem defied the odds, and he became one of the best rappers in the world even though he was a White-American. He has sold more than 200 million records across the world.
You Can Use Pain to Fuel Yourself to Greatness
Most of us succumb to depression, claiming that life is unfair to us, whenever we face pain in our lives.
However, Eminem was not this type of person. He always used his pain to fuel him to greatness.
In some of his songs, Eminem revealed how pain pushed him to work very hard. He revealed that the pain of living in a trailer park, and the psychological pain he felt because he lacked enough money to sustain his family made him work very hard in the music industry where he eventually became a huge success.
All the pain inside amplified by the fact that I can't get by with my 9-5, and I can't provide the right type of life for my family. Cause man this God-damn food stamps don't buy diapers  – Eminem, Lose Yourself
Never Ever Give Up
Despite being told that he won't make it in rap because he was a White-American, despite being booed when he tried to rap on stage, Eminem never chose to give up.
Most of us would have given up if we could have faced such obstacles. However, after being booed, Eminem always 'upped his game,' and went back to the stage to rap again till people acknowledged his rapping skills.
'I've been chewed up, and spit out and booed off stage. But I kept rhyming and stepped right in the next cipher (Rap Competition)' – Eminem, Lose Yourself
Which point inspired you most? Anyway, you can add more lessons you have learned from Eminem in the comment box below.
Thank You For Reading
N/B- Follow me on twitter and Facebook. Twitter username – Isaac Wechuli. Facebook Username – Wechul Isaac
Facebook Group – The Unbounded Wisdom Community
Also, if you enjoyed this post, please consider sharing it on social media platforms, i.e facebook, instagram, or twitter.
N/B – Photography – @simplykech – 0735891691
DON'T FORGET TO SUBSCRIBE