The Power of Hard work: 4 Outstanding Effects of Hard Work That Make it The Father of Prosperity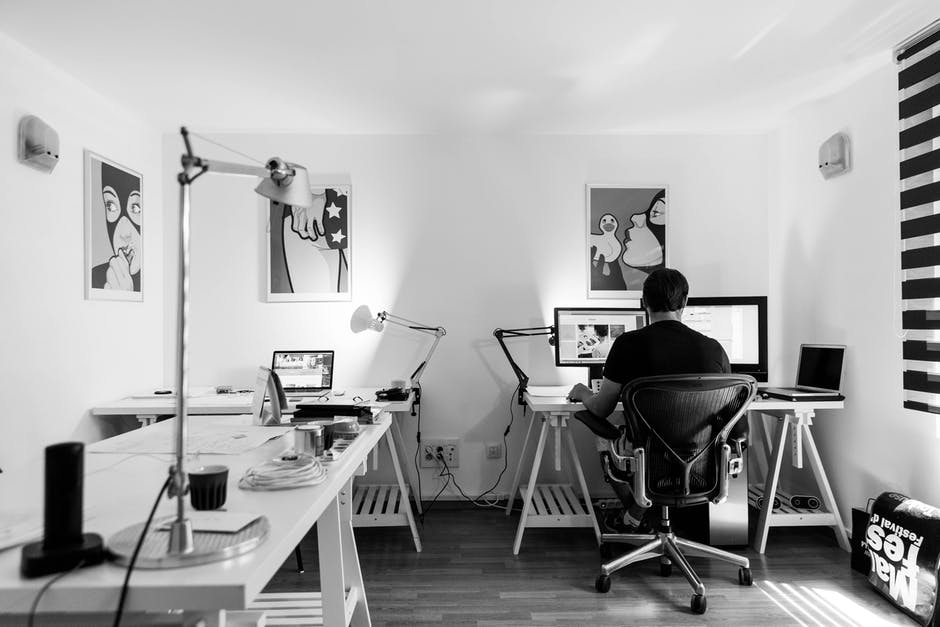 Hard work is the ability of an individual to work more hours than the average person. Research reveals that the ordinary person works 8 – 10 hours a day, while a hard-worker works 14 – 16 hours a day.
Successful people such as Warren Buffet, Lil-Wayne, and Richard Branson, reveal that they work up to 16 hours a day. These individuals often stress on the importance of hard work, and they admit that their success is owed to the intense amount of effort they put into their work
Today's article provides four main effects of hard work that make it the main element for success. In simpler terms, it provides reasons why hard work pays.
Hard-work pays because –
It Leads to Mastery
If you invest most of your energy and time in your career, you will definitely become a master or expert in your field. For instance, if you study and practice accounting for 16 hours every day for more than 5 years, you will inevitably become an expert in accounting.
Successful actors, musicians, footballers, businesspeople, and authors reveal that they became masters of their fields because they always spent a large percentage of their time learning and working on their skills.
Once you become a master of your field, there will be a high demand for your services, and there are high chances that you will be successful if you are highly demanded.
It Leads to Luck
The harder you work, the luckier you get because luck occurs when opportunity meets with a high level of preparedness. Opportunity always knocks at every body's door, but it often finds most of us unprepared.
Only the people who prepare themselves enough by working hard are those who fully exploit opportunities, and we call them The Lucky.
In simpler terms, many people miss luck because it looks like hard work.
It Leads to Confidence in Oneself
The harder you work in a particular field, for example, music, the more you become a master, and the more you become a master, the more you start believing in your ability.
This belief makes you confident because you start realizing that you will definitely achieve your goals.
It builds a good Character
Hard work requires an individual to spend lots of hours perfecting his or her skill. Therefore hard work makes you a good time manager because you will always avoid wasting time at all costs. Also, hard work forces you to learn self-discipline, which is an essential element for success. Self-discipline is the ability to do things you must do even when you don't feel like doing.
Concluding Remarks
Therefore, we must try our best to embrace hard work, and make it part of us, because it puts us in a position where the chances of success are high. If you want mastery, work hard, if you want luck, work harder, and if you want to build confidence and a strong character, guess what? WORK HARD, and stop wasting your time on useless activities. Time is running out, and we are getting older every day. Use your time wisely when you still have the energy to use it.
You Can Check Out Four More Great Effects of Hard Work That Make it the Father of Prosperity
My Father is Always Working, and I too Must Work – Jesus Christ
*Hard work works. Hard work is what successful people do.' – Denzel Washington
Have a good day. Thank You for Reading.
N/B – I encourage you to air your ideas in the comment box, and also follow me on Twitter and Facebook. Twitter username – Isaac Wechuli. Facebook Username – Wechul Isaac
You Are Welcome to Join the Unbounded Wisdom Community on Facebook
Also, if you enjoyed this post, please consider sharing it on social media platforms, i.e facebook, instagram, or twitter.
DON'T FORGET TO SUBSCRIBE
4 Unique Lessons I Learned From Goal Setting that Will Make You Start Setting Goals Right Now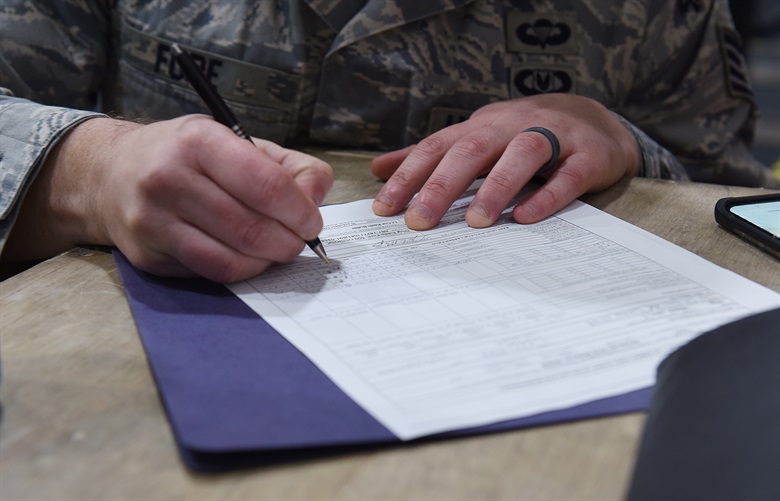 Before I started setting goals, I thought goal setting was useless because I never saw how the practice could improve my life. However, I realized the magic of goal setting when I started setting and writing down goals in August 2015.
Goal setting is a wonderful thing, and many studies reveal that people who set goals progress quicker than those who don't. Besides progress, there are other lessons I learned from goal setting which many people don't tell you.
Here are they
Goal Setting Proves that the Law of Attraction Works
According to The Law of Attraction, you attract what you constantly think about. I never believed this law until I started writing down my goals and realized that I achieved some of my goals because I constantly thought about them. For example, in 2015, one of my main goals was to get an exotic dog. I didn't have the money to buy the dog but the amazing thing is that I got it. I know you are wondering how I got the dog.
Here's how?
After writing down the goal of getting a dog, I became obsessed with getting a dog because I always read my goals every day.  I spent a large percentage of my time thinking and talking about how I will get a dog.
A few months later, my friend's dog fell sick, and I offered to take care of it. One day as I was taking it to the vet, I met a friend's friend who asked me to take care of his dog because he was traveling.
I accepted the offer, and after a few weeks, the dog owner told me to keep it because he believed that he will never have the time to care for his dog. And that's how I got Bobby, the best dog in the world.
By the way, Bobby was pregnant when I got her, and she gave birth to six pups on 9th October 2015.
Goal Setting Proves That You Don't Have to Know the 'How.'
I wrote in the article, 4 Major Reasons Why We Avoid Dreaming Big, that people fear to dream big because they don't know how they will achieve big dreams. I also feared to dream big whenever I thought about 'how' I could achieve big dreams.
However, setting big goals and achieving them enabled me to dream big because I realized that I don't always have to know how I will achieve my goals.
In 2015, one of my goals was to relocate to Nairobi (Kenya's Capital City), but I didn't have the money for relocation. I never knew where I could get the money but I just wrote down the goal.
Five months later, my friend Silas called and informed me about a vacancy at his workplace which was in the city. I went to the city, passed the interview, and my parents sponsored the relocation. It a happened so fast. I didn't know how it happened, but it happened. I found myself working and living in Nairobi.
Goal Setting Increases Faith in Big Things
Goal setting increased my faith in achieving big things because I always achieve half of the goals I set regardless of how big or small they are. My three years of experience with goal setting made me set big goals this year because I have faith that I will achieve most of them.
Goal Setting Made me a Hard worker
I always know that I will be depressed or I might give up on goal setting if I don't achieve my goals. Therefore, I often work hard so that I achieve my goals. For this reason, I now have a hard working habit because I have never stopped setting goals.
Concluding Remarks
Therefore goal setting can increase your faith, make you a hard worker, and enable you to realize that you can achieve whatever you set your mind to.
For this reason, start setting goals and you will experience the power of goal setting after you achieve half of the goals you'll set. Lastly, remember to pray for the wisdom and strength you need for achieving your goals.
THE END
Welcome to my facebook group, Unbounded Wisdom Community for more ideas and discussions relating to success.
PLEASE SUBSCRIBE FOR UPDATES
Six Disastrous Effects of Acting Rich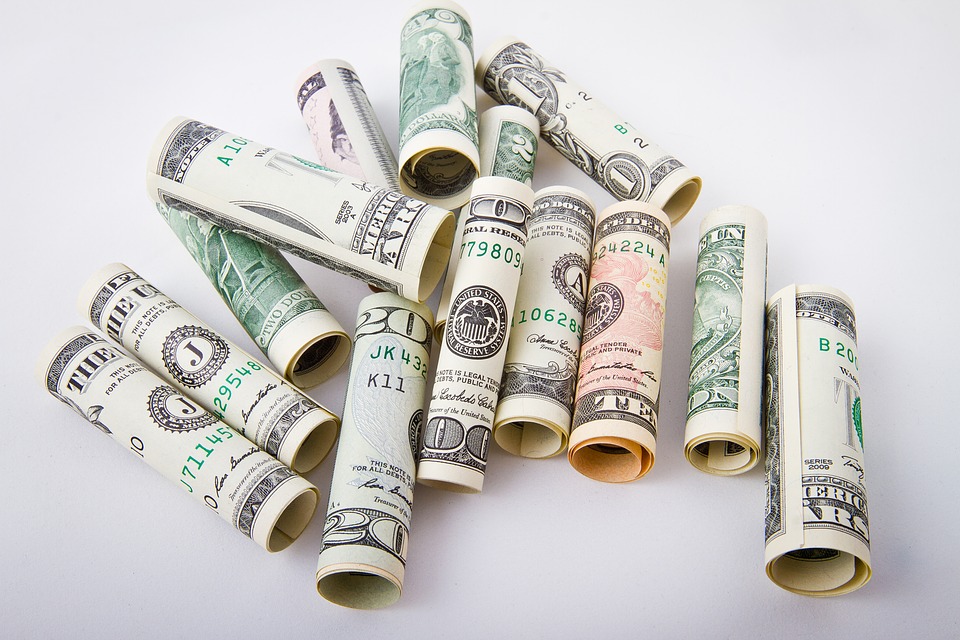 I just noticed that the modern society loves acting rich. We adopt fake lifestyles to boost our social images and make people believe we are wealthy. Besides this, we love acting rich so that we impress our friends, neighbors, and spouses. Little do we know that acting rich is bad because of the following effects.
Excessive Spending
The first catastrophic effect of acting rich is excessive spending. Many people who pretend to be rich often spend more than they earn because they continually buy expensive things to maintain their 'rich' status. Such individuals also spend extravagantly when they are around people so that they prove their 'wealthy' status.
Excessive Borrowing
Since I started handling money, it dawned on me that most people who love borrowing money are those who act rich. One thing I also realized is that these individuals seldom pay their debts because they have too many of them.
Pretending to be rich is an expensive thing folks, and for this reason, it will result in you spending more than you earn.  When you continually spend more than you earn, you will have to constantly borrow money for you to meet your daily needs.
Fake friends
You will attract several fake friends if you love acting rich.
Some people love having friends who recklessly spend on them. Such individuals will only stick around when you have money to spend. However, when you go broke they will be nowhere to be seen.
Besides this, such friends will never be available when you are in need of emotional or financial support. Moreover, they will never tell you to control your spending habits and focus on securing a better future because they will always want you to spend on them.
You Will Never Invest
You will seldom invest your money in productive projects if you always act rich because you will have little or no money to invest as a result of excessive spending and borrowing. Furthermore, because your focus will be on looking rich, investing will be the last thing that will come to your mind
You Will Never Be Rich
Ironically those who pretend to be rich die poor because of excessive borrowing, lack of investments, and overspending.
'Pretending to be rich can make you poor, learn to live within your means.' – Alux.com
You Will Be Materialistic
Pretending to be rich makes you a materialistic person. You will be so obsessed with material things because you'll depend on them to look and act rich.
Being materialistic is bad for you because it results in hopelessness, unhappiness, self-centeredness, and selfishness. Besides this, you will never be satisfied with whatever you have if you are materialistic.
Concluding Remarks
With this in mind, we must stop pretending to be rich because of the harmful effects of this behavior. We must accept our current financial positions, save more money, invest in productive projects, and riches will surely come.
DO YOU AGREE WITH THE ABOVE EFFECTS? STATE YOUR OPINION IN THE COMMENT BOX BELOW
Welcome To My Facebook Group Unbounded Wisdom Community where we share insightful quotes and ideas.
DON'T FORGET TO SUBSCRIBE