The Most Effective Gratitude Formula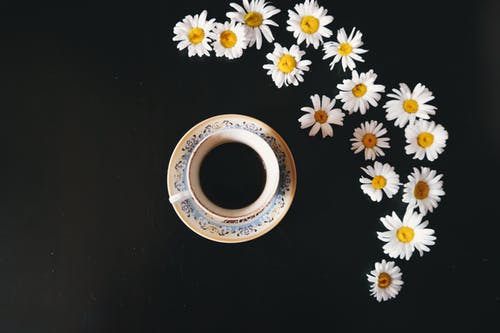 I embraced gratitude after reading that gratitude is beneficial for one's mental and spiritual health. However, I never experienced the benefits of gratitude even after practicing it for a while.
It then dawned on me that I used the wrong gratitude formula after reading Joe Vitale's book, The Secret Prayer. In the book, Joe Vitale provides an amazing gratitude formula that enabled me to experience all the benefits of gratitude.
According to Joe Vitale, we must practice gratitude by being thankful for all the small things in our lives. He thus provided the following example of a gratitude prayer for a small pottery bowl:
'Thank you, bowl, for being in my life and for being present in this corner of my desk to brighten and beautify this corner of my life. I am so deeply appreciative of your rich red, which reminds me of manifestation and the root chakra. I appreciate your red color, beautiful little pottery bowl. Thank you for reminding me how connected to the earth we are as I think about the clay, which the potter utilized to mold and shape you, beautiful pottery bowl (Joe Vitale, The Secret Prayer).'
This gratitude prayer reminded me about the many small things that I took for granted even though they helped me in my daily life. For this reason, I created gratitude prayers for my laptop, spoon, chair, table, cup, shoes, bed, mattress, and every small thing I had.
For instance, I thanked my laptop for enabling me to conduct internet research and post articles. Primarily, I thanked it for enabling me to make money from home. Besides this, I thanked my mattress for enabling me to sleep comfortably, and for reminding me that some people sleep on a cold floor.
The gratitude prayers for my laptop, mattress and all other small things made me realize that I always take my blessings for granted. I realized how foolish I was not to notice that I am blessed with the little things I need to live a comfortable life.
You must also try this gratitude formula and you'll be amazed by how it will make you a positive and happy person. Create a gratitude prayer for everything that makes you happy or comfortable. By doing this, you'll realize that you are always blessed even in hard times because you never lack the small but important things. You seldom lack food to eat, clothes to wear, a bed to sleep, a phone to communicate with your loved ones, and many other things.
Peace be with you.
Welcome to my facebook group: The Unbounded Wisdom Community for insightful quotes and ideas
It's All Risky: Therefore, Stop Avoiding Risk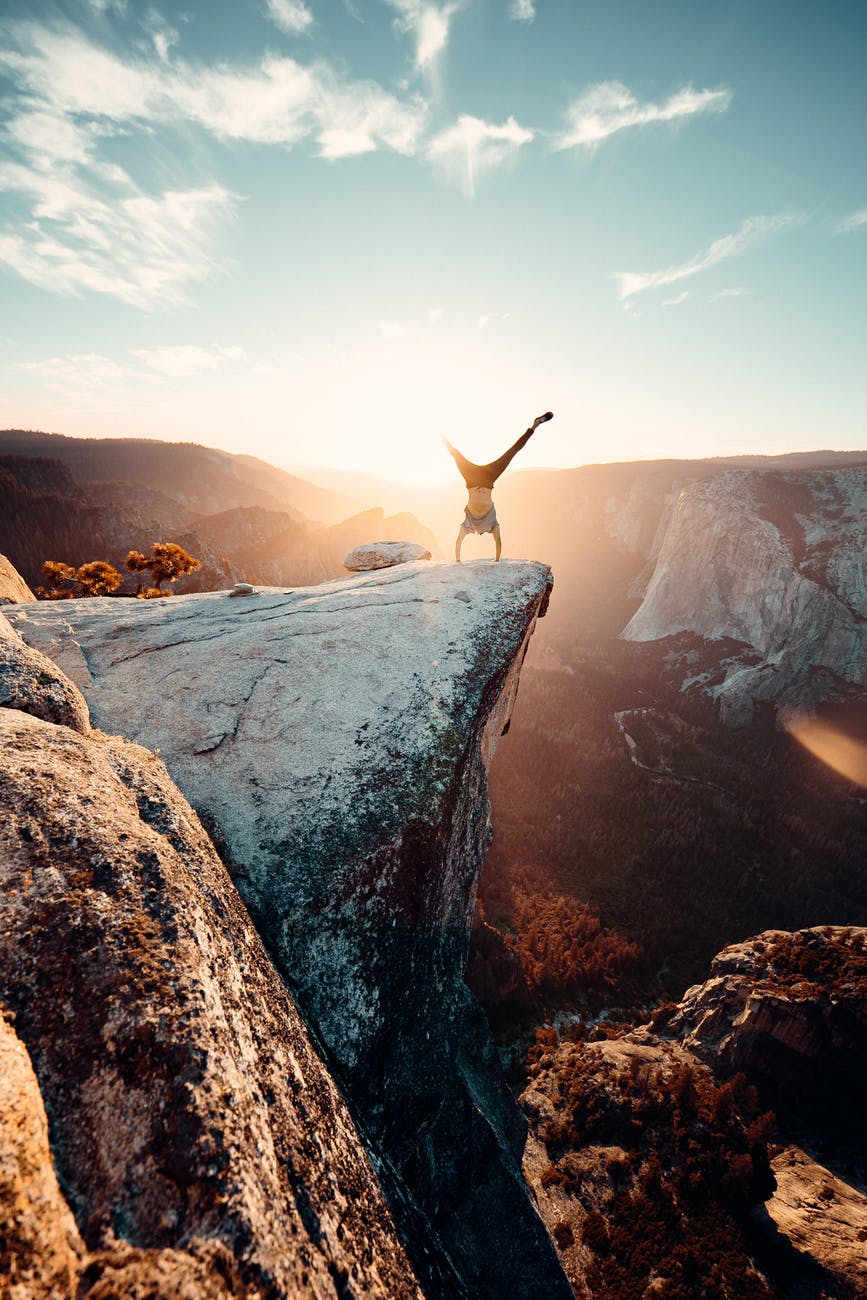 'My life changed when I discovered that it's all risky. Getting married is risky, having children is risky, going into business is risky, investing your money is risky. It's all risky.' – Jim Rohn
When I started blogging and decided to no longer work 9-to-5, most of my friends thought I was crazy. They urged me to quit my blogging career because it's risky, and they advised me to look for a safe and secure job that would guarantee a better future.
Their advice made me realize that many people fear taking risks. They avoid taking risky career paths, and they choose careers that guarantee a safe and secure future. Little do they know that everything is risky.
For instance, although a 9-to-5 job promises security, it's also risky because the boss can fire you at any time for any reason. Moreover, the massive job-cuts that are occurring globally prove that 9-to-5 jobs are as risky as creative endeavors.
These job-cuts also prove that nothing, even when it seems secure, is 100% riskless because we are never 100% sure of the outcome of the paths we take – whether risky or not.
For this reason, we should stop avoiding some things because we think they are risky. We must learn to control our fears and try doing what we think is risky, particularly if it promises a good future.
Therefore, if you are young and you don't have many responsibilities, and you feel like venturing into entrepreneurship instead of working 9-to-5, you must do so even when you feel that entrepreneurship is risky. Remember, a 9-to-5 job is also risky since many people have been fired from jobs they thought were secure.
For instance, Jim Carrey's father was fired despite thinking that working as an accountant was safer than being a comedian. For as Jim Carrey put it, 'My father could have been a great comedian, but he didn't believe that was possible for him, and so he made a conservative choice. Instead, he got a safe job as an accountant, and when I was 12 years old he was let go from the safe job, and our family had to do whatever we could to survive.'
Just like Jim Carrey's father, we might regret choosing a path we thought was safe if we avoid taking risky paths. To avoid regret and ensure that we live a fulfilling life with millions of possibilities, we must choose the risky paths and realize that there's nothing to lose. After all, everything we have, including our bodies, is borrowed from mother earth. As well, the riskier the path, the more fulfilling and adventurous it is.
Therefore, don't fear taking risks. Remember, everything is risky.
'Sail away from the safe harbor. Catch the trade winds in your sails. Explore. Dream. Discover.' – Mark Twain
THE END
You can join my Facebook community for amazing quotes and insights.
Why You Shouldn't Share Your Goals with Everybody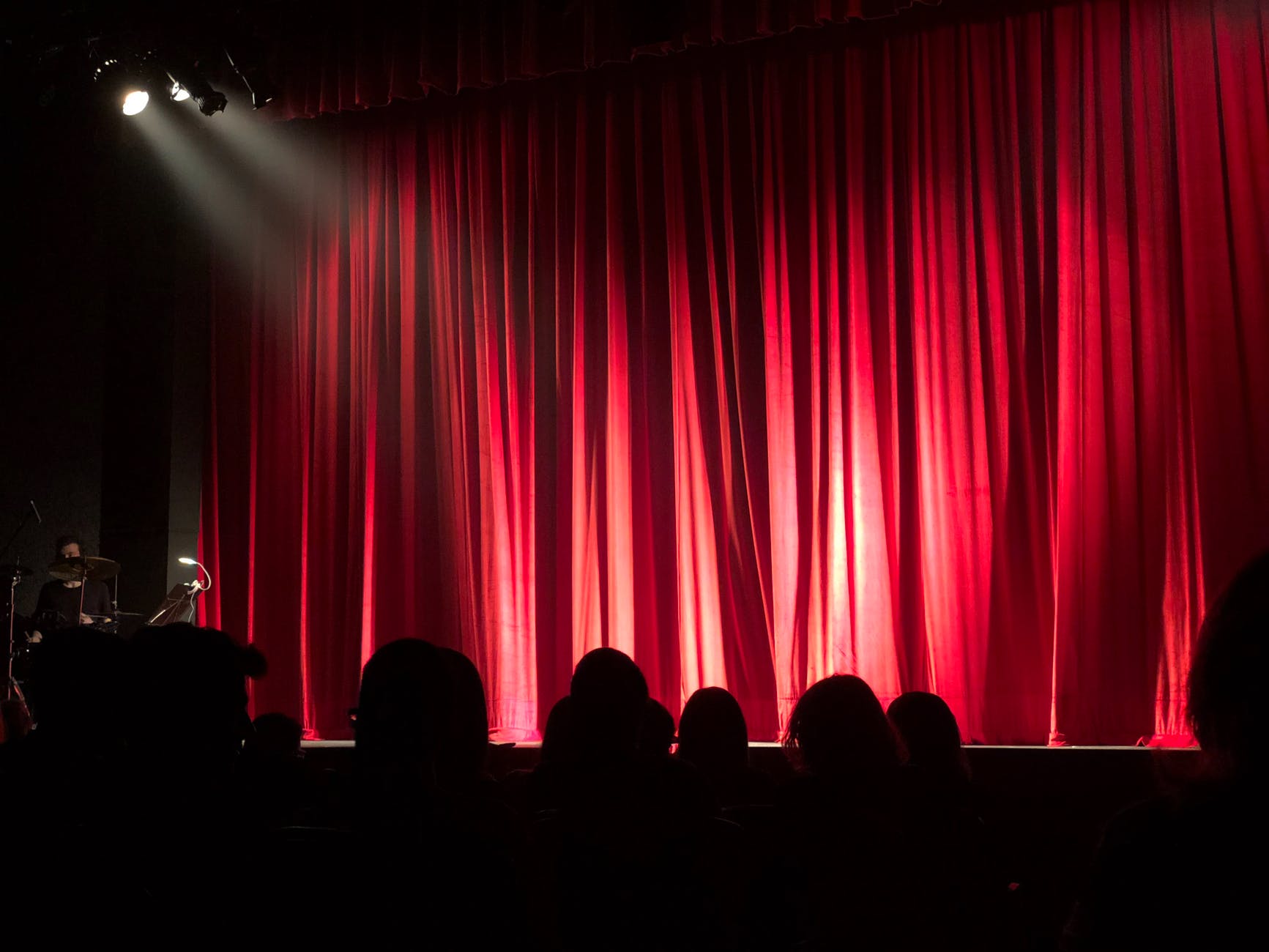 Some of us have big goals, and we love sharing them with many people. We share these goals because we want people to either support us or realize that we are focused. However, sharing our goals is a fatal mistake because it can lead to discouragement.
When you share your goals, you open yourself to discouragement because many people will doubt your ability to achieve these goals, and they will try convincing you to stop going after them.
Mainly, the people you love the most will tell you that it's impossible to achieve these goals, and the sad thing is that you might end up believing them. You might find yourself overthinking and analyzing their arguments, and eventually, you might give up if you are not a strong-willed person.
When I started blogging, I shared my blogging goals with many people because I believed they would support me. However, to my surprise, these folks discouraged me. They sent me links to Youtube videos and articles that explained how it's impossible to succeed as a blogger, and some of them advised me to delete my blog and look for a 9-to-5 job.
Their advice discouraged me, and I kept overanalyzing their negative ideas about blogging. I then realized that we humans tend to focus on negative advice because I focused so much on their advice that I got headaches and anxiety attacks. It took me a long time to overcome their negative impact, and I had to force myself to work on my blog every day because I always thought about their advice whenever I wrote an article.
I would have given up if I wasn't a strong-willed person.
I'm sharing this information with you because I know some of you are weak-willed dreamers with big goals, and you might give up easily after sharing your goals with many people.
Today's world is filled with cowards who don't believe in their/other people's abilities, and therefore, you might accidentally share your goals with these folks.
For this reason, keep your goals to yourself, or only share them with believers – if you really feel like sharing them – and it will be easier for you to commit to your goals.
Anyway, I wish you the best in your endeavors. May the universe support you by providing you with the grace, miracles, and blessings you need to achieve your goals.
THE END
Thanks for Reading.
You can find me at my Facebook community: The Unbounded Wisdom Community for Mind-Blowing Quotes and ideas.