The Statistics of the Dead and Why I Choose to be Grateful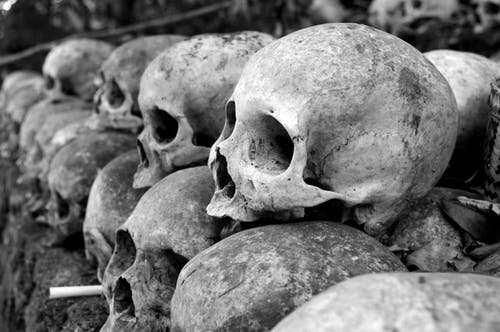 If more than 150,000 people die every month, and today none of your friends or family members is dead, then you have a big reason to smile.' – Sadhguru, Indian Mystic.
Before falling in love with esoteric philosophy, I used to be sad and angry about nothing. My focus on material possessions and the social status prevented me from noticing the infinite blessings I had.
I worried about not having more possessions than my friends, and I was angry at life because some people – who I thought were happy – despised me. This crap ended after I stumbled upon the above quote, meditated on it, and researched about the world's death rates.
I discovered that more than 2,000 people die every day in car crashes, and about 1 million people die in road crashes every year. Besides car crashes, more than 2.5 million people die from diseases every year, and in total, about 40 million people die every year.
Moreover, I realized that the world has lost about 30 million people from January 1st, 2019 to July 15th, 2019.
These statistics enlightened me that more than 5,000 people die every day, and therefore, more than 10,000 people mourn every day. It then dawned on me that I am a blessed person who must be happy every day because all my family members are alive.
Again, the death statistics reminded me of how stupid I had been: I always worried about lacking replaceable material possessions instead of being thankful that the most precious people in my life were alive. People who are more willing to help me than the rest of the world
I thus shifted my focus from worry to being grateful for the amazing irreplaceable people I had; the only magnificent beings who can go out of their way to help me.
For this reason, I smile every day when I wake up in the morning and fail to receive death news about my family members. I know I will lose my loved ones one day, but in this period that they are alive, I know I have a BIG reason to be happy and thankful for the mysterious grace that keeps them alive.
May the Infinite Intelligence bless all your family members, and enlighten you about their importance in your life so that you love and be grateful for them.
May Peace of Mind be With You.
'The wonders and balance of nature and the marvelous physics of flight present the truths of our Creator in ways simply too overwhelming to discount.' – Robert Firth, Atheists Are Idiots
An atheist is a fool because he lacks judgment and prudence.
According to an atheist, the universe appeared from nothing. Despite the atheist's self-proclaimed intelligence, he believes the fine-tuning necessary for life to exist occurred by chance.
The atheist is too foolish to realize that the sun is placed in a perfect position so that we survive, and he overlooks the many natural ecosystems, in which everything miraculously interacts together as a unit.
Moreover, he believes the design that enables different animals and plants to survive occurred by chance. To him, the gills that enable fish to breathe in water, the wings that enable birds to fly, and the roots that enable plants to absorb water were accidentally designed by blind forces. As well, to the atheist, our body organs – that perform particular functions that enable us to survive – appeared from nowhere.
I'll never waste my time arguing with an atheist because everything in the physical world clearly indicates the existence of an intelligent designer. The seasons, weather patterns, and every living thing indicate the existence of a designer.
'We humans, as Albert Einstein writes, are in the position of a little child entering a huge library, whose walls are covered to the ceiling with books in many different languages. The child knows that someone must have written those books….It notes a definite plan in the arrangement of the books, a mysterious order.'
Sensible people – like the child – know that an intelligent force is behind any form of orderliness. However, despite seeing a mysterious order and arrangement on our planet, the atheist insists that this world appeared by chance.
For this reason, never waste time trying to enlighten an atheist because his foolishness is beyond measure. I refer to it as 'Infinite Foolishness.' The atheist is too foolish to realize that everything has a design and design can't exist without a designer.
If you are an atheist reading this post, do me one favor. Go to a mental hospital and receive treatment as soon as possible because your foolishness is turning into madness. Maybe you have an untreated mental condition because any sensible individual that carefully analyzes the celestial bodies and life will definitely come to the conclusion that something brought the universe into existence.
THE END
You are welcome to join my facebook group: The unbounded wisdom community for insightful quotes and ideas.
Top 6 Powerful Meditations of the Unbounded Thinker – Part 2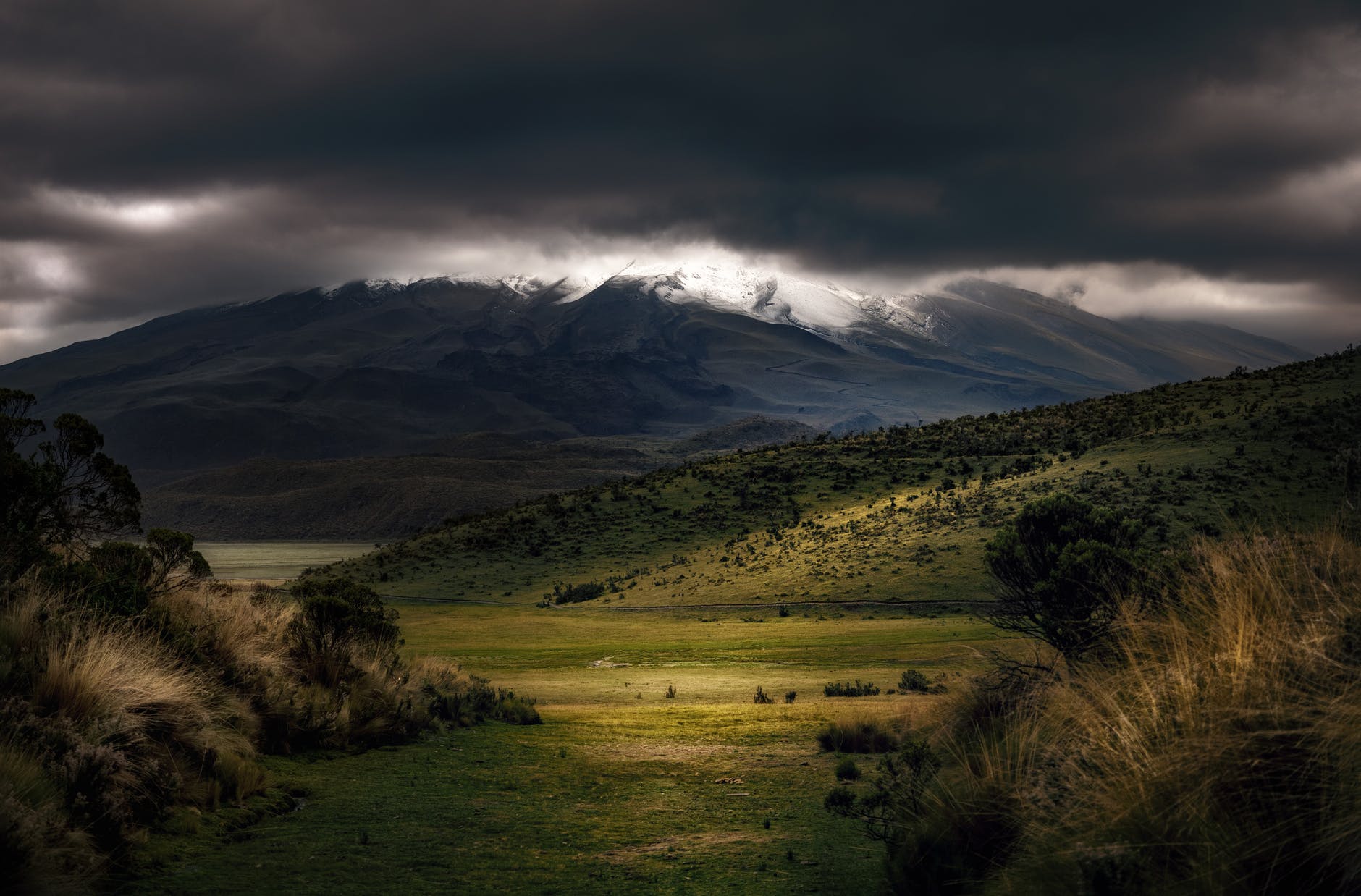 Last week, I welcomed you in my mind by sharing my most powerful meditations. Here are more intriguing meditations I'd love to share with you.
Enjoy:
1.Meditations on Human Beings as the Only Animals that Are Suffering
Despite the decline of the natural world, animals are not suffering. They are still living the way they lived when they were created. On the other hand, despite our easy access to basic needs, we are the only animals that are suffering. This suffering is caused by our obsession with the future, over-focusing on material wealth, and the lack of trust in the universe/God/Infinite Intelligence.
2.Meditations on The Ego and Creativity
The ego constantly thinks about many things. For instance, it constantly worries about losing or gaining material possessions, dressing better than others, maintaining social status, and so on. This overthinking associated with the ego kills creativity because creativity only lives in a calm mind.
3.Meditations on a Higher State of Consciousness
A higher state of consciousness is any state that allows an individual to gain a deeper understanding of life, reality, and the inner-self. It results in an individual feeling that she is connected to a Higher Power and all living things. Besides, it increases an individual's depth of perception and leads to the realization that all human beings are connected to Infinite Intelligence.
4.Meditations on Virtue
Virtue leads to an amazing life. For instance, you'll live an amazing life if you cultivate the virtue of love because you'll always wish the best for others. Besides, you'll avoid temptations that can ruin your life when you cultivate self-discipline, and you'll know how to navigate through life when you cultivate the virtue of wisdom.
5.Meditations on How the Illuminati Makes us Ignorant
The Illuminati ensures we have several TV shows to watch so that we never have the time to question our beliefs. It keeps us busy with social media and makes us focus on amassing material possessions hence resulting in us not having enough time to question reality and understand our true nature.
6.Meditations on Infinite Intelligence as the Most Aware Being
The more intelligent a being is, the more aware it becomes. Human beings and mammals are more aware than insects because of their high levels of intelligence. As well, insects are more aware than bacteria because they are more intelligent.
For this reason, the most intelligent being- Infinite Intelligence- is more aware than all creatures. It's highly aware of its existence and that of other creatures. This means it knows everything about us, including where we are, what we want, and so on.
Concluding Remarks
Always find time to think deep, and you'll realize amazing insights that will help you in the journey of life.
THE END
Welcome to the unbounded wisdom community on facebook for amazing quotes and ideas.