Why You Should Think Higher Thoughts
Life is like your slave. It always paves the way for what you mostly think about. For instance, if you think about stealing, you will always find yourself in many situations that provide you with stealing opportunities. If you think about buying a car, you will always find yourself in situations where people are talking about cars, and if you constantly think about success and how you will achieve it, life will bring you people who want to achieve success.
Therefore, if you think life is hard and unfair, it will be unfair and hard for you. On the other hand, if you think life is good and fair, life will be good and fair to you.
The universe is governed by certain laws, and the law of attraction is one of them. According to the law of attraction, our thoughts have magnetic forces that attract what we mostly think about. Therefore, thinking higher thoughts ensures that we attract joy, love, goodness, and excellence in our life. Besides this, such thoughts make us peaceful with whatever life offers us because they make us understand that whatever life brings to us is good, blessed, and has a purpose which is also good.
Even Paul, The Christian Teacher, understood the importance of thinking higher thoughts. In Philippians 4: 8 – 9, he wrote, 'Finally Brothers, whatever things that are true, whatever things that are honest, whatever things that are just, pure, lovely, and of good report; if there be any virtue, and if there be any praise, think about these things. The things you have learned, received, heard and seen. Practice these things, and the peace of God will be with you.'
Life is a matter of perception, and what you focus on will expand. Focus on the light, and darkness will disappear. When hardships hit you, think of higher things. Remember that you live in God's universe. Remember that you live in a universe created in love, goodness, and grace. Think higher thoughts. Remember the times your prayers were answered, remember God's goodness and faithfulness, and the hardship will melt away like ice on a hot pan.
Think higher thoughts: realize that you are an amazing creature created by a Higher Power for a Higher Purpose.
N/B  – Feel free to disagree or air more ideas about the topic in the comment box.
You are also welcome to join the Unbounded Wisdom Community on Facebook. 
Facebook User Name – Wechul Isaac
Lastly, DON'T FORGET TO SUBSCRIBE
How Positive Thinking Works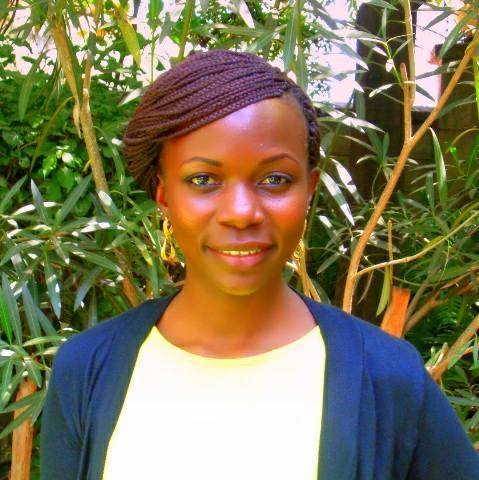 After reading many self-help books, I realized that most of them place great emphasis on positive thinking. The authors of these books advise us to always think positively, and things will work out for the good. However, many people doubt if positive thinking really attracts positive circumstances. Some claim that positive thinking is not a magic pill to success: they argue that you cannot just think positively, and puff! Success comes from nowhere.
After trying out positive thinking, I realized that no matter how positive or negative you think, life will always bring you challenges, opportunities, and misfortunes. For this reason, positive thinking doesn't prevent bad things from happening to us.
However, positive thinking gives us the strength required for overcoming hardships and solving our problems. Positive thinking enables us to attain inner peace and joy regardless of what is happening in our lives. And, whenever, you have inner peace, you will always perceive your problems differently than a negative thinker.
Reality is a matter of perception. A negative thinker hates the fact that a rose flower has thorns while a positive thinker loves the fact that a plant full of thorns has roses. A negative thinker succumbs to intense anxiety and depression when he faces a problem, hence making it almost impossible to solve it. However, when a positive thinker faces an obstacle, he sees it as an opportunity to grow and develop some skills. Besides this, he never gives up because he knows that things will work out for the good.
Therefore, do not expect that positive thinking will force life to bring you good circumstances. Just like prayer, it only enables us to have hope and faith while facing problems. It enables us to believe that good things will happen to us. Positive thinking also enables us to follow our dreams with confidence because it makes us believe that they will come true. Therefore, don't think positively and expect that life will bring you lots of luck. Instead, think positively, work extremely hard, and pray hardest.
*Keep your face toward the sunshine and shadows will fall behind you – Walt Whitman*
N/B – For further discussions, I encourage you to air your ideas in the comment box , and also follow me on twitter and Facebook. Twitter username – Isaac Wechuli. Facebook Username – Wechul Isaac
Facebook Group – Unbounded Wisdom Community
Also, if you enjoyed this post, please consider sharing it on social media platforms, i.e facebook, instagram, or twitter.
DON'T FORGET TO SUBSCRIBE