Top 25 Most Motivating Jim Rohn Quotes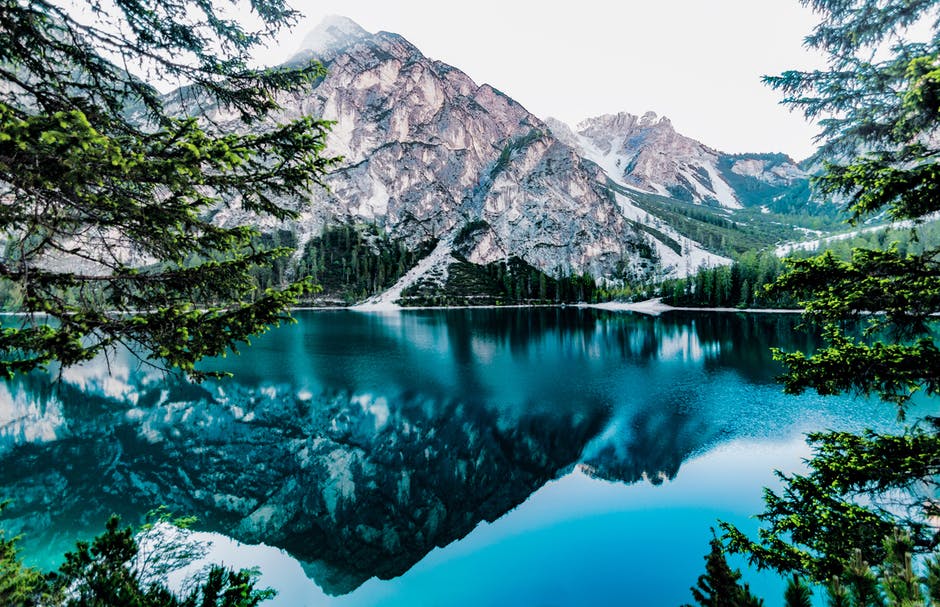 The late Jim Rohn – one of my best personal development teachers – was known for his wonderful motivational speeches. Although he died in 2009, his teachings are still motivating people to make great changes in their lives.
I believe everyone interested in succeeding must listen to Jim Rohn's pieces of advice, and for this reason, I gathered some of his motivating quotes.
"If you think trying is risky, wait till they hand you the bill for not trying."
"You may not be able to do all you find out but you should find out all you can do."
"People have asked me for the last 24 years, how do you develop an above average income, and the answer is become an above average person."
"The major KEY to your better future is YOU."
"If you don't sow, you won't even have a chance."
"If the WHY is powerful the HOW is easy."
"Here's what's exciting about the passing of time, it takes you through whatever you are experiencing at the moment."
"If I've got miracle-working power to change my life, so do you. If I've got the ability to change, so do you."
"If you quit you lose automatically."
"Make plans like an adult and believe in them like a child, and the most incredible things will happen. Just try it for 90 days."
"If you've had a bad week just sit down and ponder that for a while. Study it. See if you can pick up some ideas from a poor week, and then make a better week."
"Sometimes from the bitterest experience comes the greatest awakening."
"Begin to know now that the night will pass, and as you learn to grow and progress you'll better understand how to handle every night and better live every day."
"Don't wish it was easier, wish you were better. Don't wish for less problems, wish for more skills."
"Develop an above average smile, develop an above average excitement, develop an above average interest in other people, develop an above average intensity to win. That will change everything."
"My personal question to you is, 'Why not you?' You've got the brains, you can make decisions, you can study the plan, you can change your life, you can grow immensely in the next few years, you can make your dreams come true, you can build a financial wall around your family nothing can get through, you can become healthy, you can become powerful, WHY NOT YOU?"
"Welcome every human experience, you never know which one is gonna turn it all on."
"One way to learn to do it right is, do it wrong."
"Why not see what kind of person you can become."
"Take care of your disciplines when the amounts are small, and then life will see to it that you get some extraordinary numbers to work with."
"Have some faith, have some courage, believe, and drive your doubts in a small corner. Don't let them lose like a mad dog."
"Any year you choose, you can make incredible changes in your life, you are not a tree you don't have to stay."
"Winter has to give way to spring, the difficult time has to give way to opportunity."
"Yes there is the dark side, yes there is the problem side, yes there is the difficult side, but I'm telling you it's not the only side."
"Your day will come, your harvest is sure, it will be there for you."
Which of the above Jim Rohn quotes motivated you the most?
Embracing Hardships: The Secret to Inner Peace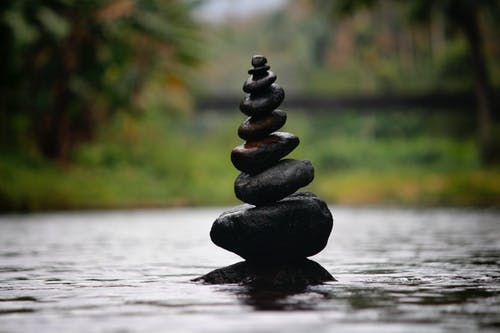 'Be like the rock; though the waves keep crashing over, it stands unmoved, and the raging of the sea falls still around it.' – Marcus Aurelius
In my article, 4 Practical and Unique Ways to Attain Inner Peace, I discussed four factors that enable inner peace. Today, I'll discuss how embracing hardships is the way to inner peace.
After studying stoicism for a while, I realized that the stoics attained inner peace because they embraced hardships. Unlike most of us, they viewed hardships as a necessary part of life, and therefore, they never feared the possibility of future difficulties.
They believed hardships enabled them to grow stronger, and they argued that great people attained greatness because of the numerous hardships they went through. For instance, Epictetus, one of the famous stoics, wrote, 'What would become of Hercules, if there had been no lion, hydra, stag or boar, and no criminals to rid the world of? What would he have done in the absence of challenges? What would have been the use of those arms, that physique, and that noble soul, without crisis or conditions to stir into him action?
Earlier, I never tried to embrace the stoics' attitude towards hardships because I believed hardships only come to unspiritual people. I believed I would never experience hardships if I became virtuous and embraced spiritual exercises such as prayer, meditation, and yoga.
However, after facing several hardships despite embracing spirituality, I realized that hardships are a part of life and they affect everyone, including the righteous. Besides, I noticed that resisting hardships and feeling that I should not encounter them because I embraced spirituality prevented me from attaining inner peace. I then realized that the stoics were right when they said, 'the best way to attain inner peace is to be ready for hardships and to accept them as part of life and an opportunity for growth.'
When you are ready for hardships, you'll attain inner peace because you'll never fear them. As well, when you perceive hardships as an opportunity for growth, you'll never be depressed when you face them because you'll strive to gain from them.
To adopt the stoic's perception of hardships, we must understand that hardships are part of nature because all animals face difficulties. For instance, a baby wildebeest often struggles before it knows how to run, a young male lion often relies on scavenging after older male lions chase it from the pride, and a chick has to break the egg for it to get out of it.
Hardships are, therefore, part of the flow of life, and we have to accept them as long as we are willing to live. Accepting them results in inner peace because we'll stop worrying when we anticipate hardships, and we'll never be depressed or stressed when hardships arrive.
PEACE BE WITH YOU
You are welcome to my facebook group: the unbounded wisdom community, for insightful quotes and ideas.
25 Powerful Affirmations to Lift Your Thinking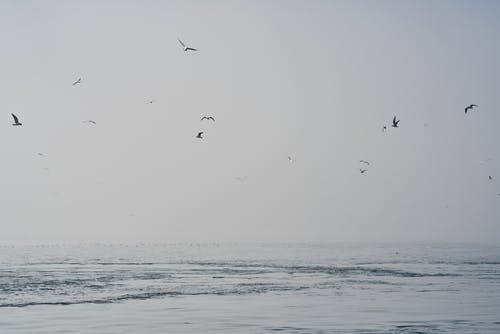 I used to doubt the effectiveness of affirmations. However, after studying hypnosis for a while, I discovered that affirmations work, particularly when you say them while in a relaxed state of mind. Besides this, I realized that they work because they change our beliefs, which influence our reality.
For this reason, I selected the following affirmations, which I say frequently. I hope you'll also say them regularly, so that they lift your thinking, change your belief system, and eventually change your reality.
'I know that I am pure Spirit, that I always have been, and that I always will be. There is inside me a place of confidence and quietness and security where all things are known and understood.' –  Wayne Dyer
'I am an excellent creature, a valuable part of the universe in which I exist.' – Jane Roberts
'My existence enriches all other portions of life, while my own being is enhanced by the rest of creation.' – Jane Roberts.
'It is good, natural, and safe for me to grow and develop and use my abilities, and by doing so I also enrich all other portions of life.'- Jane Roberts.
'I am eternally couched and supported by the universe of which I am a part.' – Jane Roberts.
'By nature, I am a good deserving creature, and all of life's elements and parts are also of good intent.' – Jane Roberts.
'I have passed through the illusion of matter; I am now conscious that I am Divine.' – anonymous
'I call upon the law of accumulation. My supply comes from God, and now pours in and piles up, under grace.' – Florence Scovel Shinn
'My supply comes from God – I have the magic of the spirit. It can never be depleted. As money goes out, immediately money comes in.' – Florence Scovel Shinn
'Surely, goodness and mercy shall follow me all the days of my life, and I will dwell in the house of the Lord forever.' –  King David
'I cannot be separated from God the Giver; therefore, I cannot be separated from God the Gift. The Gift is in action.' – Florence Scovel Shinn
'The genius within me is released; I now fulfill my destiny.' – Florence Scovel Shinn
'The Father (God) and I are one.'  – Jesus Christ
I trust that everything is working for the highest good, and I am receiving all that I am meant to have.'  – Diana Haymond
'The Lord is my shepherd; I shall never lack.' – King David
'I expect the unexpected, and my glorious good now comes to pass.'- Florence Scovel Shinn
'I am a spiritual being having a human experience.' – Pierre Teilhard de Chardin
'The giver of life is ever-present and guides all my steps.' – Florence Scovel Shinn
'I feel the fear dripping away; there's a stillness that nothing transmits, I'm a breeze that grows stronger.' – iLe
'Every day, I am becoming a better version of myself.'
'I now catch up with my good, for before I called, I was answered.' – Florence Scovel Shinn
'I am a child and a manifestation of God, and every moment his life, love, wisdom and power flow into and through me.' – anonymous
'I give my problems to the Great mind of God; I let go of them, confident that the correct answers will return to me when they are needed.' – Wayne Dyer
'To the great Law of attraction, everything in my life that I need for my work and fulfillment will come to me. It is not necessary that I strain about this. I should only believe. For in the strength of my belief, my faith will make it so.' – Wayne Dyer
'I am a god, who once believed s/he was man.' – Isaac Wechuli
N/B – Modern society demands us to perform many activities that might prevent us from saying all the above affirmations regularly. For this reason, you can only choose one or two of them if you have a busy schedule.