Top 4 Success Stories That Show The Power of Friendship on the Journey to Greatness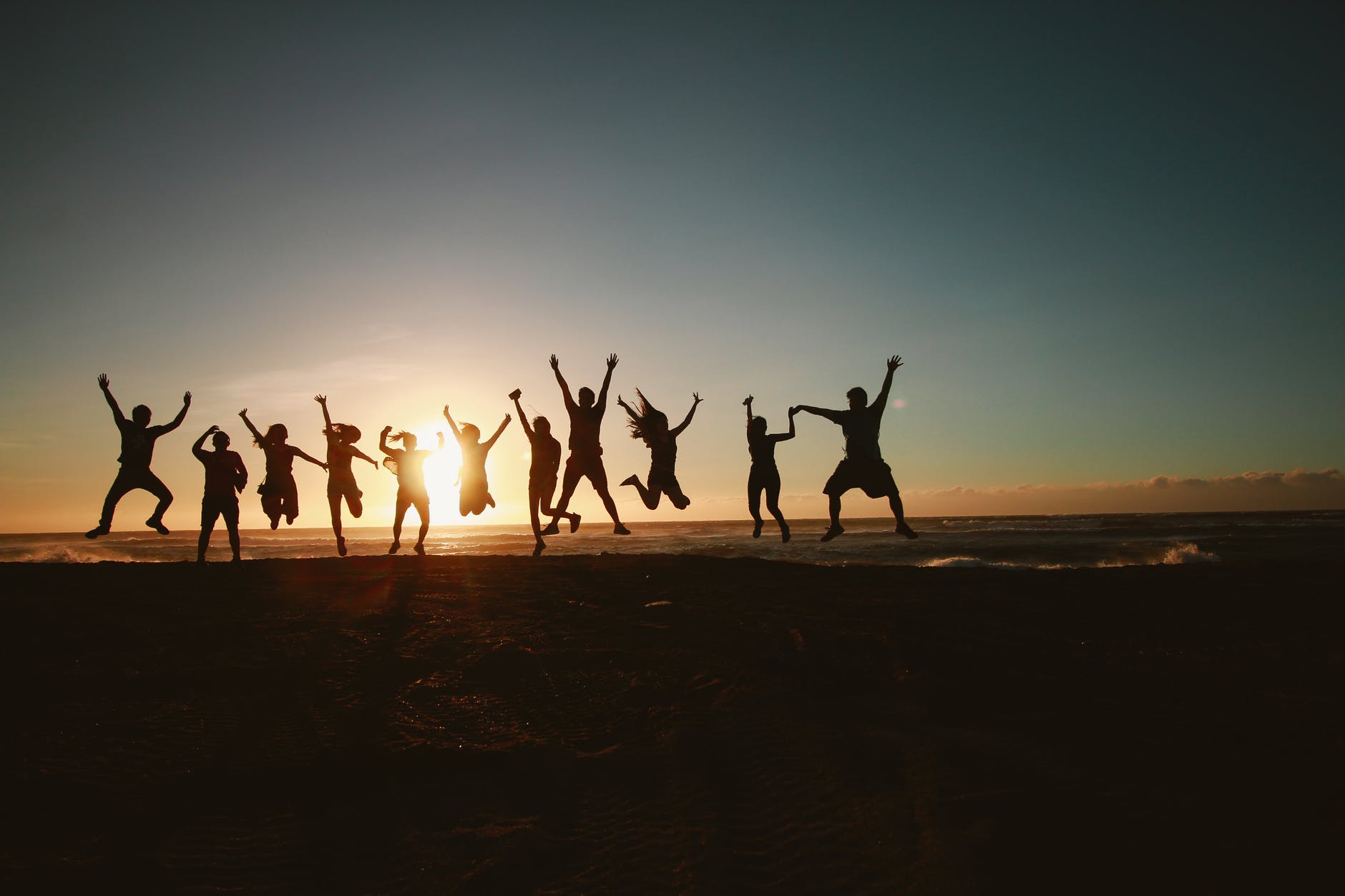 Recently, I almost gave up on friendship after I realized that some of my friends hated me. I have always placed my trust on friends but life taught me that the only person I must absolutely trust is 'myself.' I, therefore, vowed that I will be a 'loner' because I also realized that there was immense value in solitude.
However, as I was looking at the autobiographies of successful people, it dawned on me that friends are important because they can play a crucial role in pushing us towards greatness. The sudden change of my perception towards friendship occurred when I stumbled upon the top 4 people who owe part of their success to their friends.
Here are they:
1. Naturi Naughton – Networth 800,000 USD
Naturi Naughton, famously known as Tasha in the TV Series: Power, is a successful actress with a net worth of 800,000 dollars. Today, Naturi spends most of her time with the likes of 50 Cent.
Naturi Naughton owes her sudden success to Power because her role on the TV Show was what made her rich and famous.
Before Power, Naturi was jobless and broke. Her breakthrough came after she performed extremely well in the auditions for Power. However, Naturi might have failed the auditions if it was not for her friend Hosea Chanchez.
Naturi was so broke when she was called for the auditions that she could not afford to buy a dress that suited her role. However, Hosea Chanchez surprised her with a 425 $ bandage dress which Naturi used for her auditions, and she successfully passed the audition because she performed well, and the dress matched the role she was to play.
2. Brian Chesky (Airbnb Founder) – Net Worth – 3.8 Billion USD
Brian Chesky, the co-founder of Airbnb, is one of the richest Americans under 40, with a breath-taking net worth of 3.8 billion dollars.
I don't know if Brian Chesky could have been a billionaire if it was not for his friend Joe Gebbia, but what I'm sure about is that Joe Gebbia played a great role in Brian Chesky's success.
After Brian Chesky completed his college education, he got a job in an insurance firm. However, Brian quit the job when Joe Gebbia, who was then living in San Francisco, called him and told him to go to San Francisco so that they could start a company. Brian headed to San Francisco where together with Joe Gebbia, and Nathan Blecharczyk, they came up with the idea of Airbnb.
Today, Airbnb is a multi-million dollar company which has recorded profits of 90 million dollars and above.
3. Game of Thrones' Lena Headey (Cersei Lannister) – Net worth 9 Million USD
Lena Headey is an English actress famously known for the role she plays in Game of Thrones. Her exceptional performance in the 'Game of Thrones,' has earned her three Emmy Awards nominations. Besides this, Lena is one of the highest paid actors on TV as she earns approximately 2 million USD per episode.
Lena Headey always thanks her best friend Peter Dinklage (Tyrion Lannister) for the role she got in the Game of Thrones. During the Game of Thrones' auditions, the show's creators could not find a person suitable for playing Cersei Lannister. However, Peter Dinklage informed them that he knew someone who could play the role perfectly, and this person was Lena Headey.
When Lena was called to audition for Game of Thrones she performed really well and she got the role that made her rich and famous. Today, she has a net worth of 9 million dollars.
N/B – Despite being big enemies in Game of Thrones, Lena Headey and Peter Dinklage are best friends in real life.
4. Jack Ma – Networth 40.3 Billion USD
Jack Ma, an investor and philanthropist, is a billionaire who owes his billions to his international internet conglomerate: Alibaba. Jack Ma always reveals that his 17 friends played a great role in taking Alibaba to greatness.
When Jack Ma came up with the idea of Alibaba, he realized that he needed to work with people for his idea to grow into a huge company. He, therefore, introduced this idea to his 23 friends and convinced them to work with him. 17 friends agreed to help him. He assigned various roles to each friend, and together they worked day and night, and they successfully made Alibaba a huge success.
With this in mind, you must not lose hope in the power of friendship because you never know the role your friends will play in your journey to greatness.
Thank You So Much For Reading. Hope the information helped.
N/B – I encourage you to air your ideas in the comment box , and also follow me on twitter and Facebook. Twitter username – Isaac Wechuli. Facebook Username – Wechul Isaac
Also, if you enjoyed this post, please consider sharing it on social media platforms, i.e facebook, instagram, or twitter.
DON'T FORGET TO SUBSCRIBE
Nine Powerful Success Lessons You Can Learn From The Best East African Rapper: KHALIGRAPH JONES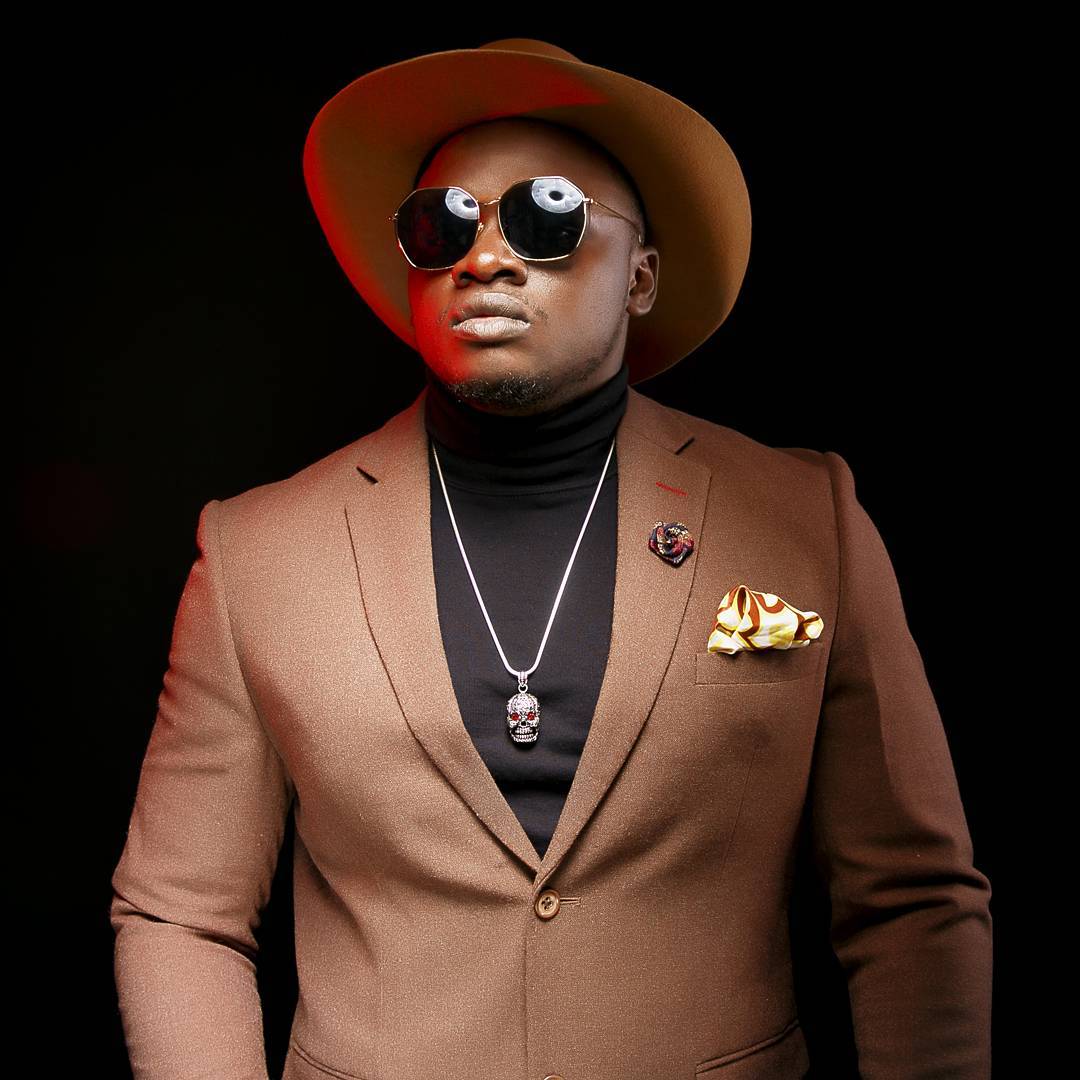 Photo Source – Khaligraph Jones
Papa Jones a.k.a Khaligraph Jones/The OG is my favorite rapper and also the best East African Rapper. You must be living in a cave if you live in East Africa and you don't know this guy. He flows like water, and he can fluently rap in both English and Kiswahili.
Rap was dead, but Khaligraph Jones is one of the few rappers in the world who is bringing rap back to life because most rappers are now doing TRAP, or is it CRAP?
Anyway, besides loving his songs, I love how Khaligraph came from nothing to be one of the most successful rappers in Kenya. I have learned a few lessons from him that have inspired me to dream bigger and believe in the impossible.
Here are nine powerful lessons I have learned from Khaligraph Jones' success story.
You Can Make Something Out Of Nothing
Khaligraph Jones was a broke ass lad before rising to fame. He worked as a nightclub bouncer, and he lived in one of the poorest regions in Kenya's capital city. In his songs, he always reveals how life was tough before he became rich and famous, and how people used to ignore him because they believed he won't amount to anything. However, from being a broke ass guy, he is now one of the richest and highest paid rappers in Kenya. He drives flashy cars, and he recently built a mansion.
His story shows that where you currently are doesn't really matter because you can move from nowhere to somewhere within a short period if you put in the effort.
Do Your Thing and Never Ever Care What Other People Say
Besides rapping, Khaligraph is also good at not caring what people say. When he entered the music industry, people mocked him because he had an American accent despite being a Kenyan. People thought his style was fake and they believed his accent would ruin his career because the music industry requires originality.
However, Khaligraph ignored the Naysayers. He still has an American accent, and he doesn't care what people say about him. Ironically, people now love his American accent after he showed them what he can do.
Be Generous
Most Kenyan musicians are selfish as they often avoid working with upcoming artists. However, despite being the illest rapper in town, Khaligraph is the most generous rapper in East Africa as he always gives a helping hand to aspiring artists by featuring them in his songs. He has made Kenyans recognize some artists they couldn't have recognized.
In an interview, Khaligraph revealed that he works with young artists because he realized Kenya has too much potential and also because he needs to bring in other people to showcase their musical talents.
Work Like Hell
The number of songs Khaligraph Jones has released this year proves that he's currently the most hardworking rapper in East Africa.
Put God First
Recently, before performing at The Terminal Music Weekend, Khaligraph revealed that besides discipline and hard work, he is successful because he puts God first. He advised aspiring artists to trust in God and he will make a way for them.
Don't Waste Your Energy on Unworthy Competition
When asked why he stopped responding to diss tracks from his greatest rival, Papa Jones revealed that he is now too mature to waste time on beefs.  The OG revealed that he is now putting more effort into his work instead of unworthy beefs.
The OG made me realize that we always waste our precious time and energy assessing our competitors' progress. Little do we know that we'll make quick progress if we channel this energy into our careers/businesses/projects.
Don't be Afraid to Reach Out
We are always advised that the shortest route to success is to reach out to the most successful folks in our industry and ask them for guidance and make them work with us. However, most of us fear doing so because we think these folks will ignore us.
Papa Jones isn't 'most of us,' because while he was still a struggling artist, he reached out to Abbas, a badass Kenyan Rapper and asked if he could work with him. To Jones' surprise, Abbas agreed to do a track with him without any financial demands. The track helped Jones advance in his career.
Recently, Khaligraph also reached out to YCEE, who is currently a big name in the African music industry, and asked if he could work with him. Surprisingly, YCEE agreed to work with him because he RESPECTS THE OG. Together they released a song named Gwala.
With this in mind, we must reach out to successful folks in our industry because they might agree to work with us.
Do what you love
When Khaligraph Jones was asked how he kept moving forward after being booed off stage, he revealed that the love of music was what kept him going. He continued working on his skills because he loved rapping.
It is easy to give up working hard if you face obstacles on something you don't love. However, when you love something, the obstacles don't matter because you will always want to work no matter what.
9. Never Ever Give Up
During the 'Testimony 1990' Listening Party, Jones revealed that when he started recording music, many radio stations refused to play his music, and they told him to try another career. Besides this, he almost succumbed to depression because he felt that nobody was listening to his music despite his hard work. However, despite these challenges, Papa Jones never gave up.
Conclusion
Papa Jones is a great rapper, and I deeply believe he'll reach great heights if he continues working hard and being generous. Currently, he's the only rapper I believe will put Kenya on the Global map. I pray for him because if he succeeds, Kenya succeeds. KEEP WORKING BRO – SEE YOU AT THE TOP
RESPECT THE OG: HE HAS DONE WHAT MANY CAN'T DO.
Besides the above lessons, I believe there are many more lessons we can learn from the best rapper in East Africa. You are free to share them in the comment box below.
Feel free to join my Facebook Community The Unbounded Wisdom Community for more success ideas, and quotes.
JOIN MY EMAIL LIST FOR PERSONAL DISCUSSIONS ABOUT SUCCESS
16 Sensational Quotes by the Rich and Famous That Prove Hard Work is the Secret to Success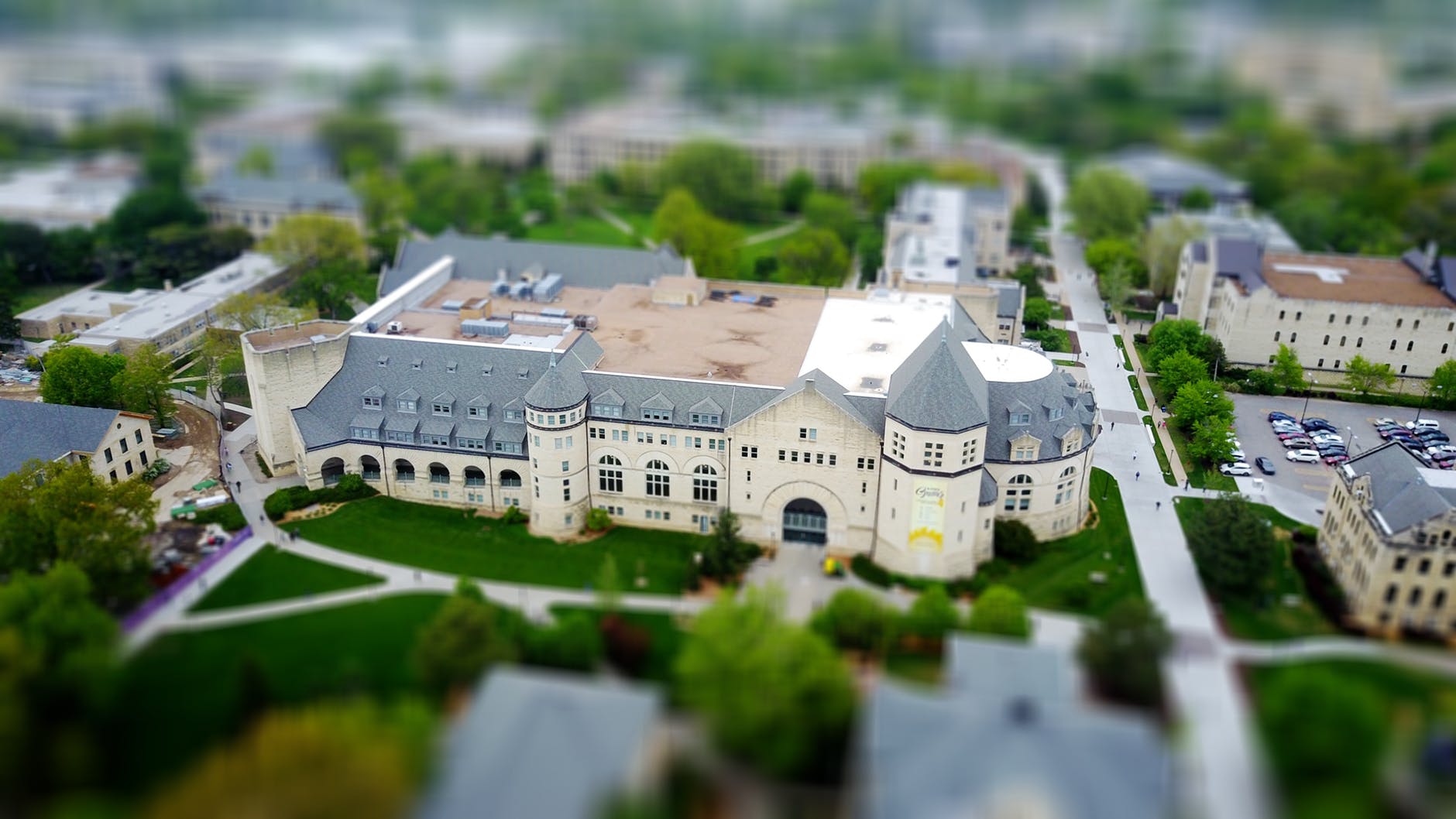 I have written twice, on why hard work is the secret to success because I believe that hard work works. Today, I compiled quotes I noted down from books, songs, interviews, and speeches of some of the world's famous millionaires to prove that these folks really believe in hard work.
Here are they
'I never cried, never complained, I just worked hard. To get to where I got to in life, it has been hard work.' – Mayweather, boxer, (Net worth – around $ 700million).
'I represent being sucker-free, being positive, and working hard. I don't hate on anybody, I'm not a negative individual, and I just wake up and I just try to work the hardest I can work.' – Puff Daddy, American Rapper & Entrepreneur (Net worth $810 -900 million)
'I just kept at it. I work, work, work, work. I hate lazy people, I hate laziness.' – Nicki Minaj, Rapper & Singer (Net worth – $ 70 million)
'They always tell me nobody is working hard as you, and even though I laugh it off men, it's probably true coz when all my friends are out partying I'm just here making music that they party to.' – Drake, Rapper (Net worth – $120 Million).
'Dreams don't work unless you do.' – John C. Maxwell, American Author & Pastor (Net worth – $ 700 million).
'I have brothers like Rick Ross, and Wayne who are working like non-stop. I think we all push each other harder.' – Drake, Rapper (Net worth – $120 Million).
'I have never viewed myself as particularly talented, where I excel is ridiculous, sickening work ethic. While the other guy is sleeping, I'm working, while the other guy is eating, I'm working. – Will Smith, Actor (Net worth – $250 million)
'Ignore the naysayers, and WORK LIKE HELL.' – Arnold Schwarzenegger, Actor (Net worth – $ 400 million)
'If you want to win, there is absolutely no way around hard hard work.' – Arnold Schwarzenegger, Actor (Net worth-$ 400 million).
'Work-hard, and who knows maybe someday you'll find yourself standing on the stage, or maybe someday somebody will give you an award calling you an innovator.' – Justin Timberlake, Singer – Songwriter (Net worth – $230 million).
'I had no money to go to college so I had to work three jobs, and I learned a work ethic that I think made me who I am. I am a very hard worker, I am not the smartest kid in class, but just in terms of being clever and having hustle, I think my career proves that I'll get it done no matter what – Jason Calacanis, Internet Entrepreneur (Net worth – $20 million).
'Work-hard every waking hour if you are starting a company because if somebody else is working 50 hours and you are working 100, you will get twice as much done in the course of the year.' – Elon Musk (Net worth- $ 20 billion)
'I think there is no secret to success. It's all about hard work. It's about going out there and practicing more than your teammates or opponents.' – Alex Morgan, Footballer ($ Net worth – $3 million ).
'Talent without hard work is nothing.' – Christiano Ronaldo, Footballer (Net worth – $400 million)
'If you think you can make it without working, you are making a mistake. If you are not going to work hard forget about it.' – Arnold Schwarzenegger, actor (Net worth – $ 400 million).
You have to work. I work every day and this is why I'm in the top level. It is not by coincidence it's because I put extra-work outside the field.' – Christiano Ronaldo, Footballer (Net worth – $400 million)
Which of the above quotes did you like?
Feel free to join my facebook group Unbounded Wisdom Community for more insightful quotes and discussions.
You are free to join my email list for personal discussions and regular updates.