Here Are The Five Unbelievable Reasons Why You Fear Failure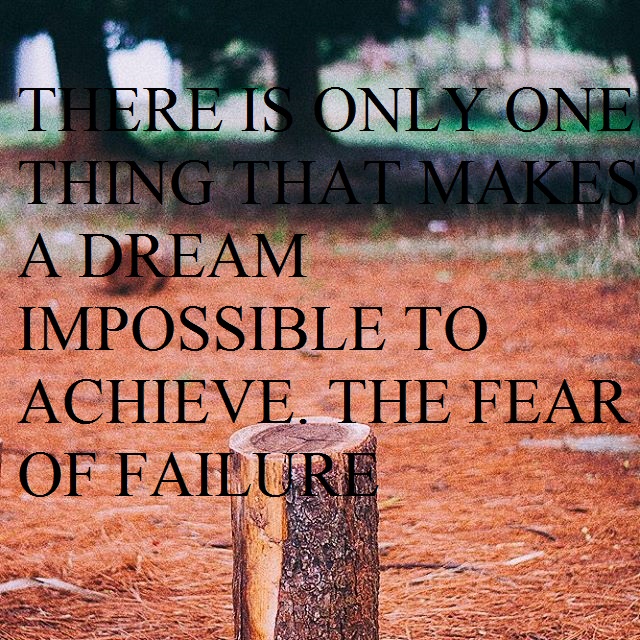 The fear of failure is the biggest impediment to success because it prevents us from taking risks, and going our own way. For this reason, overcoming it enables us to fearlessly lose ourselves in opportunities, hence increasing our chances of achieving success.
I believe we can easily overcome this fear if we know where it comes from, as it's always easier to deal with a problem after knowing its causes.
With this in mind, today I will provide five reasons why people fear failure.
A Limited Mindset
Our limited mindset is the key reason why we fear failure. We don't believe in second chances.
We have this limited mindset that life often offers us one chance, and therefore, we trust that we'll never get another opportunity if we fail. Little do we know that opportunities are like buses, there is always another one coming.
The Need for Perfectionism
Another primary cause of the fear of failure is perfectionism. Today, everybody wants to appear perfect in the eyes of the society, and therefore we don't want to fail in anything because we think that failure might jeopardize our sense of perfection.
School Conditioned Us to Fear Failure
School made us believe that it's not okay to fail because teachers punished us for failing to achieve good grades. This institution made us fear failure and have a negative perception of it, hence resulting in us growing up into adults who still fear failure.
We Fear What People Will Think/Say About Us if We Fail
Most of us fear failure because we are mainly concerned with what others will say/think about us if we fail. We fear that the society might classify us in the 'failure category' in case we fail.
Nobody wants to appear as a failure in the society. We all want to be respected, and we know that people might look down on us, and say bad things about us if they witness our failures.
We don't believe in ourselves
Another primary reason why we fear failure is because we don't believe in our abilities. We don't believe that we can succeed, and we don't trust that we can rise from failure.
Concluding Remarks
I also used to fear failure, but now the fear is gone because I realized that I can't succeed without failing. Besides this, I studied many successful people, and I realized that most of them failed terribly before succeeding. Therefore, it dawned on me that for me to achieve success, I must embrace failure.
Furthermore, I erased the fear of failure by realizing that I am connected to a Higher Power. Therefore, failure won't put me down for long because I possess the power to rise from it.
Just like me, you can also stop fearing failure by realizing its importance and knowing that you have the power to convert any form of failure to success.
Failure will never overtake me if my determination to succeed is strong enough – Og Mandino: American Author
Thank You for Reading. Be Blessed
Feel free to add other reasons why we fear failure in the comment box below
You Can Find Me on My Facebook Group –Unbounded Wisdom Community
Also, if you enjoyed this post, please consider sharing it on social media platforms, i.e facebook, instagram, or twitter.
DON'T FORGET TO SUBSCRIBE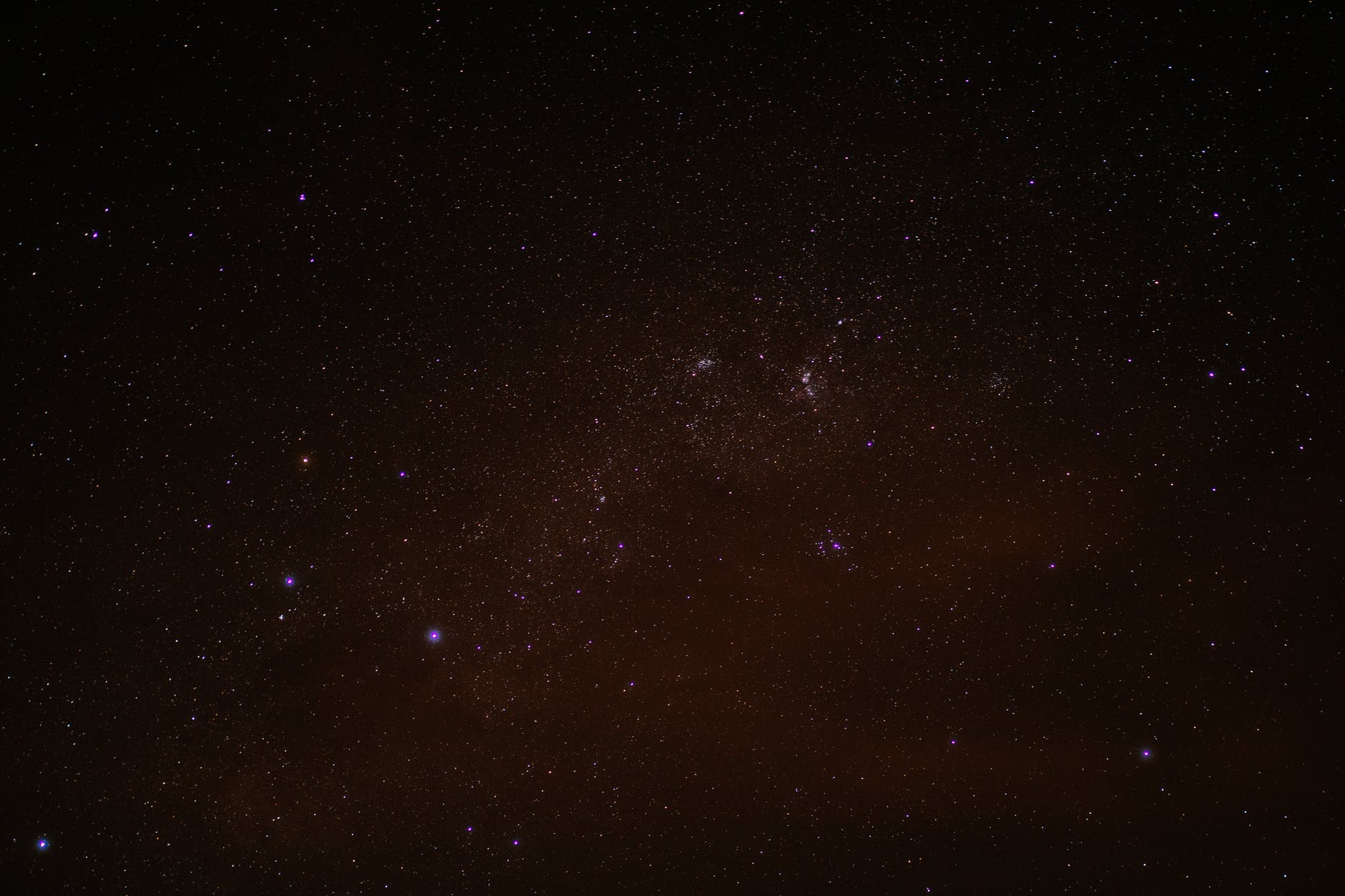 I use the word 'he' to refer to God because it's the most common term used to refer to the Creator. Forgive me for that.
If there is a Creator-God, it has used methods of creation that are indistinguishable from nature; it has declined to make itself known for all of recorded history, it doesn't intervene in affairs on earth, and has made itself impossible to observe.' – David McFee
According to the theory of the Hidden God, God created the world and the laws that govern it and avoids involving himself in its daily operation. This theory claims that God got tired of involving himself with the physical world, and he let the laws he created to govern it. For this reason, he never involves himself in the affairs of man and the processes of nature.
Individuals who believe in this theory believe praying to God is useless because God never takes part in our affairs. However, they believe God created smaller gods that can answer our prayers because they participate in our affairs and the processes of nature.
Although God is unknowable, I believe this theory is worth analyzing because it makes sense. For instance, it explains why our prayers are seldom answered and why some ancient cultures never prayed directly to God. Many ancient cultures, especially Africans, prayed to ancestors and spirit guides because they believed these entities were more accessible and could take part in their affairs.
Moreover, this theory explains why God never helps righteous people during earthquakes, floods, volcanoes, and other natural disasters despite his ability to help them. As well, it explains why sometimes, righteous individuals are killed by predators, terrorists, and criminals despite living a prayerful and virtuous life.
If God was what Christians and Muslims teach us, these things would never happen to righteous people because, according to these religions, God loves the righteous, and he always protects them. Moreover, if God took part in our affairs as most religions claim, he could have answered most of our prayers.
Therefore, the theory of the hidden god is more reliable than religious theories because it enables people to embrace the world the way it is. On top of that, it enlightens us that we must work on creating the experiences we want instead of relying on God to work on our behalf.
In conclusion, although I agree that God is unknowable, I surely know that it's impossible for the Creator to separate itself from Creation because Creation can't survive without the Creator. For this reason, I can't fully accept the hidden God theory. However, I love it because it enlightens people that it's their responsibility- and not God's – to create the life they want.
THE END
You are welcome to my facebook community; the unbounded wisdom community for insightful quotes and ideas.
'The wonders and balance of nature and the marvelous physics of flight present the truths of our Creator in ways simply too overwhelming to discount.' – Robert Firth, Atheists Are Idiots
An atheist is a fool because he lacks judgment and prudence.
According to an atheist, the universe appeared from nothing. Despite the atheist's self-proclaimed intelligence, he believes the fine-tuning necessary for life to exist occurred by chance.
The atheist is too foolish to realize that the sun is placed in a perfect position so that we survive, and he overlooks the many natural ecosystems, in which everything miraculously interacts together as a unit.
Moreover, he believes the design that enables different animals and plants to survive occurred by chance. To him, the gills that enable fish to breathe in water, the wings that enable birds to fly, and the roots that enable plants to absorb water were accidentally designed by blind forces. As well, to the atheist, our body organs – that perform particular functions that enable us to survive – appeared from nowhere.
I'll never waste my time arguing with an atheist because everything in the physical world clearly indicates the existence of an intelligent designer. The seasons, weather patterns, and every living thing indicate the existence of a designer.
'We humans, as Albert Einstein writes, are in the position of a little child entering a huge library, whose walls are covered to the ceiling with books in many different languages. The child knows that someone must have written those books….It notes a definite plan in the arrangement of the books, a mysterious order.'
Sensible people – like the child – know that an intelligent force is behind any form of orderliness. However, despite seeing a mysterious order and arrangement on our planet, the atheist insists that this world appeared by chance.
For this reason, never waste time trying to enlighten an atheist because his foolishness is beyond measure. I refer to it as 'Infinite Foolishness.' The atheist is too foolish to realize that everything has a design and design can't exist without a designer.
If you are an atheist reading this post, do me one favor. Go to a mental hospital and receive treatment as soon as possible because your foolishness is turning into madness. Maybe you have an untreated mental condition because any sensible individual that carefully analyzes the celestial bodies and life will definitely come to the conclusion that something brought the universe into existence.
THE END
You are welcome to join my facebook group: The unbounded wisdom community for insightful quotes and ideas.