Why God Thinks You are Stupid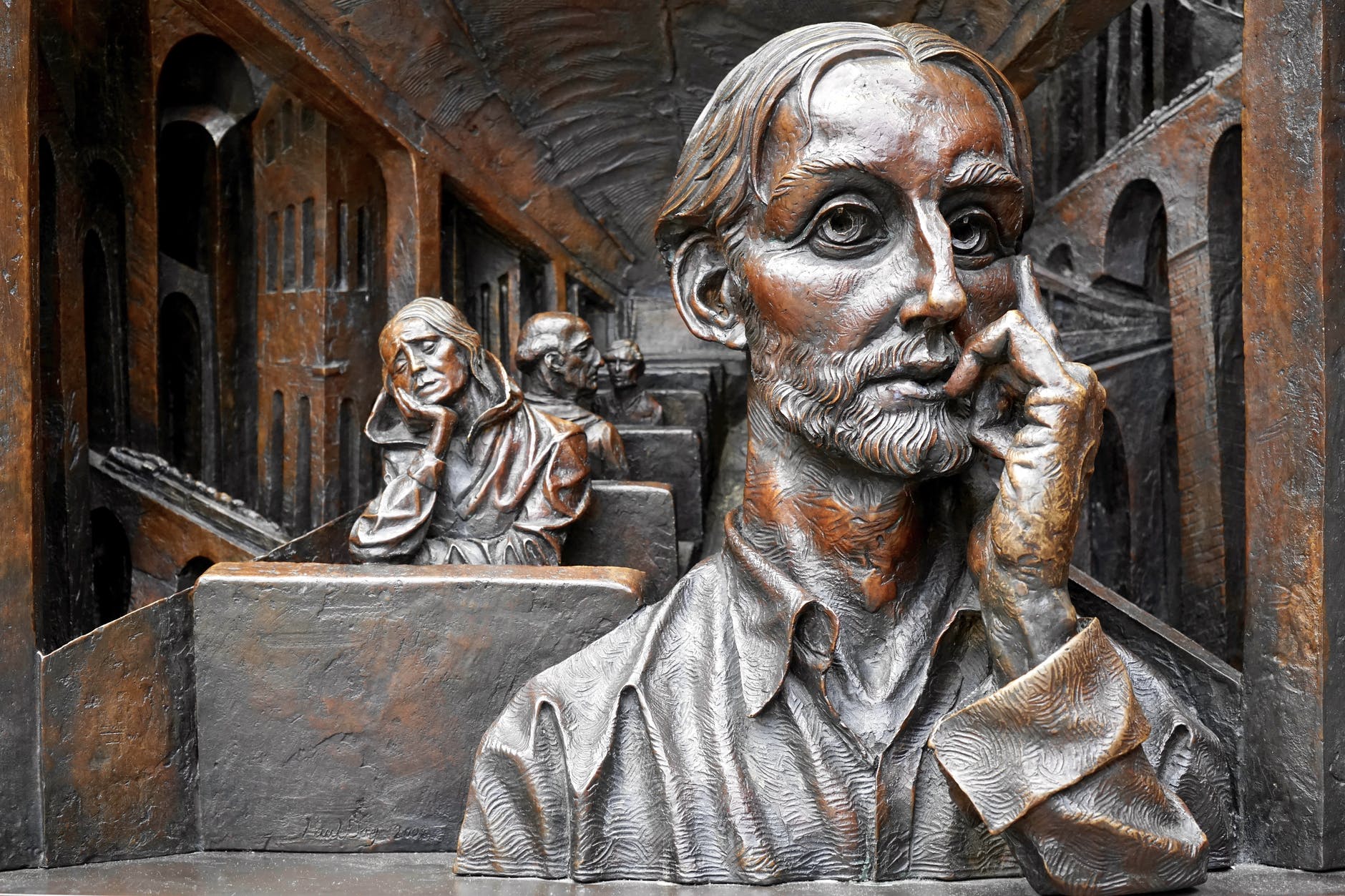 I firmly believe in a personal God because it's impossible for an impersonal Creator to create personal beings. It just doesn't make sense.
In his book, The God Confusion, Gary Cox agrees that God is personal. He writes, "the idea of God, it seems must be the idea of a being that is in some sense personal, because a God devoid of all personal attributes, would be a far lesser God."
All personal beings think. Therefore, God also thinks and he thinks you are stupid.
He thinks you are stupid because you claim that he hasn't blessed you just because you don't have what the society expects you to have.
Before writing this article, it dawned on me that most of us don't have real problems. We create problems and use them to conclude that God never cares about us.
For instance, in 2014, I used to believe that God didn't care about me because I never had enough money to hang out with 'cool' friends in 'cool' places. Besides this, I became depressed just because I never owned trendy shoes, and clothes. Poor old stupid me!
Recently, I realized how stupid I was to complain to God about lacking such silly things. I then noticed that many people today are just like the old me. STUPID! They are stupid because they fret over nonsense. Today, people can be depressed because they live in a cheap neighborhood, or because they have a 'small' salary.
If you are one of these people who fret over non-sense, yet you have somewhere good to live. Your new name is, guess what? Mr/Mrs. Stupid. Besides this, if you are one of these individuals whose all family members are alive but still complains that life is unfair, you are also STUPID.
I was stupid in 2014. I complained about life while I lived in a spacious house, and had caring parents, sisters, and friends. Instead of being happy by focusing on what I had, I was sad because I focused on the unnecessary things I didn't have.
Nowadays I love focusing on the many blessings I have because it dawned on me that one day most of us will realize that we often complained about nothing. The day you'll lose your legs or hands, or the day you'll lose a close family member, you'll realize that you always thought your life was bad yet you possessed wonderful blessings that many people lack.
Your family and body parts are a great blessing, and I believe you can't give away any of them for a million dollars. Can you exchange your mum or legs for a million dollars? I guess you can't. For this reason, realize that you have blessings bigger than your 'small' problems.
'Enjoy the little things, for one day you may look back and realize they were the big things.' – Robert Brault.
Most of us don't realize that our problems are nothing compared to some people's hardships. I have a friend from Sierra-Leone who witnessed his family's murder during the civil wars. I also talked to a Facebook friend who fell sick and lost his child while he was sick.
These incidences made me realize that some people will be thankful if they lived our lives. Most of us have everything necessary for living a wonderful life, yet we are the biggest complainers.
Anyway, from today we must start practicing gratitude. We must thank God for what we have, and he will multiply our possessions. I agree with Christianity on the point that God withholds his blessings because we are unthankful.
Be thankful for every good thing you have because you might lose it anytime. Remember, nothing is permanent. Practice gratitude, and you will open many doors because gratitude strengthens your connection to God/Source Energy.
Lastly, here's food for thought. Imagine providing someone with the most important things he needs. However, instead of being thankful, the person keeps complaining and thinks you don't care about him just because you aren't giving him the things that will raise his social status. Will you add more things to this person, or will you be tempted to take away the things you gave him? Will you think he's intelligent or stupid?
Anyway, let's have a good attitude towards God. The Creator has given us enough, and 'he' still wants to give us more. Let's be thankful for what we have and stop complaining about what we don't have.
Thank You For Reading.
'Thank You is the best prayer that anyone could say. I say that one a lot. Thank you expresses extreme gratitude, humility, and understanding.' – Alice Walker.
 'He is a wise man who does not grieve for the things which he has not, but rejoices for those which he has.' – Epictetus.
Facebook Group – The Unbounded Wisdom Community
DON'T FORGET TO SUBSCRIBE
5 Important Facts About Intuition You Must Know Right Now ( Intuition Part 3)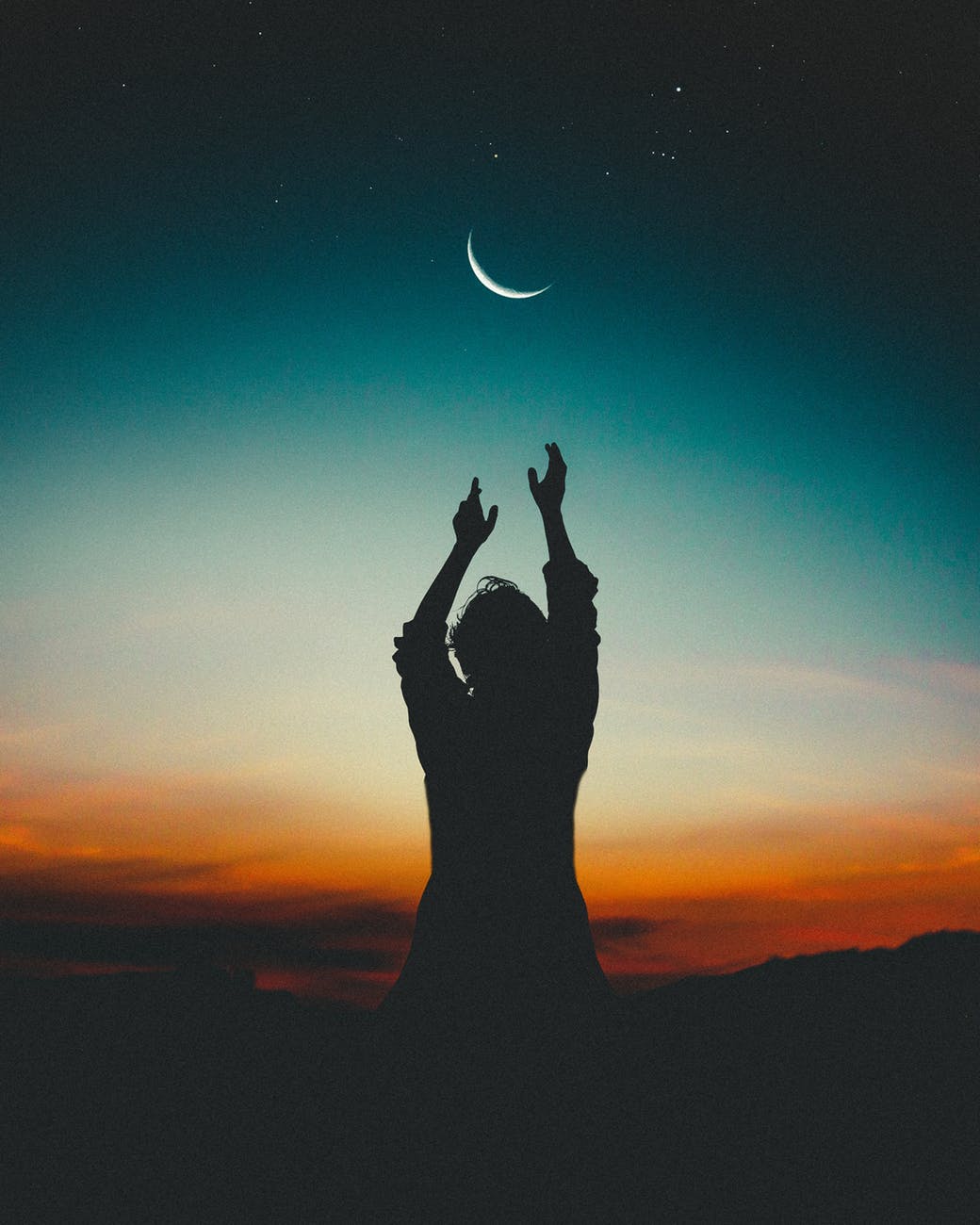 Intuition or direct knowing, is present in all of us because we are all connected to Infinite Intelligence. I'm fascinated with intuition because it's responsible for the world's greatest discoveries. Besides this, it also guides people and helps them align with their life purpose.
My interest in intuition has enabled me to realize the following significant facts about intuition which I'm so happy to share with you.
1.You Can Tell the Difference Between the Ego Voice and Intuitive Voice
The ego voice is always concerned with the past, and it makes decisions based on fear. It often makes you anxious and insecure because it's always worried that something terrible might happen. Furthermore, it regularly advises you to go after material things and makes you fall out of alignment with your life purpose.
On the other hand, your intuitive voice usually advises you to follow your life purpose and leads you to experiences that awaken your spirit-self. Besides this, it's an uplifting voice that loves assuring you that everything will be okay.
2. Spending Time in Nature Awakens Your Intuition
Nature provides a calming experience because it relaxes the mind. Moreover, the sounds of birds, crickets, and other animals quiet the mind.
We only connect to our intuition when the mind is relaxed or quiet because it's easier to hear the intuitive voice when the mind is in such states.
3.The World's Major Religions Believe in Intuition
Christians, Buddhists, and Muslims believe in Intuition.
Christians and Muslims believe intuition is a gift from God. However, Christians believe the Holy Spirit enhances intuition while Muslims believe that strong faith and a pure heart strengthen the intuition. On the other hand, Buddhists think intuition is a part of faith, and spiritual practices such as meditation and mindfulness awaken our intuitive abilities
4.Most Experts Rely on Intuition
Most businesspeople, managers, and investors rely on intuition when making quick decisions. Moreover, intuition helps them pinpoint the correct information from large amounts of data.
However, studies show that only the intuition of highly trained and experienced professionals is right because these folks have been exposed to large pieces of information, related to their fields of study, for an extended period.
5.There Are Several Ways to Awaken Your Intuition
Most spiritual leaders believe meditation, mindfulness, yoga, and prayer awaken your intuitive powers. They claim that spending time in nature and being in the present moment awaken the intuition. Also, some believe that trusting life or aligning with its flow awaken the intuition. All these methods are reliable because they calm the mind hence allowing you to hear your intuitive voice.
Conclusion
My interest in the topic of intuition has enlightened me about the above facts about intuition. For this reason, I will continue studying intuition and thinking about it so that I discover more enlightening facts about this inner voice. Hope you'll be available when I release the next awesome post on intuition
Thanks For Reading. Love Ya. SEE YOU AT THE TOP

Welcome my facebook closed group: The Unbounded Wisdom Community for insightful ideas and quotes.
Does Polytheism Make More Sense?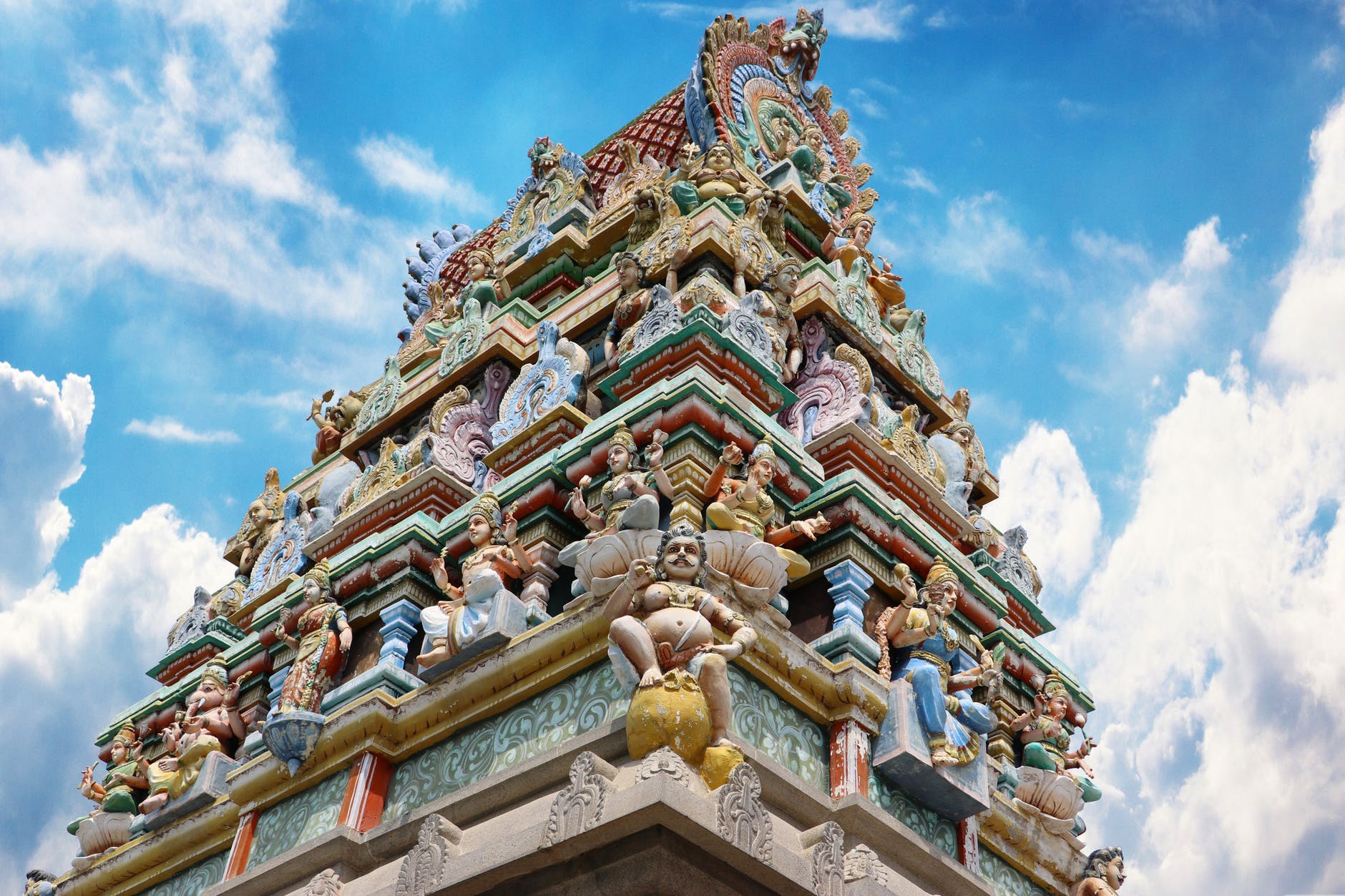 Monotheism is the belief in one God, while polytheism is the belief in many gods.
After studying ancient cultures for a while, I realized that most of them were polytheistic. Most ancient African, European, American and Asian cultures believed in many gods. They believed in the gods of wisdom, gods of wealth, gods of nature, gods of warriors and so on. Ancient folks prayed to particular gods for particular things. If an individual wanted wealth, he would pray to the god of wealth, and if another wanted luck, he would pray to the gods of luck and good fortune.
Besides this, some ancient cultures worshipped many gods but believed in a supreme God that dominated other gods. For example, the Greeks believed Zeus was the King of Gods, but they also worshipped the other gods.
Furthermore, while studying ancient cultures, it dawned on me that polytheism is older than monotheism. Sarah Johnson agrees with me for she wrote, "polytheism is always the older or 'primary' and monotheism the newer or secondary type of religion (Sarah Johnson, Ancient Religions)." It, therefore, appears that monotheists borrowed the concept of God from polytheists.
However, most people believe polytheism is a form of paganism. Little do they know that the concept of one god appeared after people unified polytheistic gods into one Supreme-being. Some scholars even argue that monotheism began when Akhenaten, an ancient Egyptian Pharaoh, forced Egyptians to practice monotheism.
I'm sometimes tempted to believe polytheism makes more logical sense than monotheism. Sometimes I wonder if God can hear all our prayers, answer them, and guide all of us at the same time. Maybe it's true, as polytheists believe, that God rules over other gods that assist him in guiding us, and listening to our prayers. It also makes sense that if one wants wisdom and wealth, she should pray to the god of wisdom and wealth, instead of praying to the King of Gods/God.
Perhaps God's only duty is to provide life to the universe while other gods' duties are to take care of us and guide us. Maybe we even have guardian gods that help us deal with life and fulfill our destinies.
Lastly, is it sensible to argue that all ancient cultures believed in many gods because they were primitive, or because it was logical to believe in many gods? Moreover, why did various ancient cultures which never met, coincidentally believe in many gods? Maybe it's because these gods existed.
Anyway, the idea of many gods should be taken seriously because it might be the secret to freedom and understanding the higher realms. Maybe monotheism was created because it prevents people from realizing the true nature of the higher realms and it's easier to control people who believe in one God.
THE END
Welcome to my Facebook community: Unbounded Wisdom Community, for insightful quotes and ideas.
Do you want to AWAKEN and know what's HIDDEN from you? Subscribe to get a free copy of my 14 page – book: Awaken from The Deep Sleep