Why God Thinks You are Stupid
I firmly believe in a personal God because it's impossible for an impersonal Creator to create personal beings. It just doesn't make sense.
In his book, The God Nobody knows, Frank Robinson also agrees that God must be a personal God. He writes, "the idea of God, it seems must be the idea of a being that is in some sense personal, because a God devoid of all personal attributes, would be a far lesser God."
God, is, therefore, personal: a personal being thinks. Therefore, God thinks, and if 'He' thinks, then 'He' thinks you are stupid.
He thinks you are stupid because you keep complaining to 'him' about small problems. You keep claiming that he has not blessed you just because you don't have what the society expects you to have.
Before writing this article, it dawned on me that most of us don't have real problems. We create our own problems based on what the society expects from us, and we use these self-made problems to conclude that God never cares about us.
For instance, in 2014, I used to believe that God didn't care about me just because I never had enough money to hang out with 'cool' friends in 'cool' places. Besides this, I became depressed just because I never owned trendy shoes, and clothes. Poor old stupid me!
Today, I realize how stupid I was to complain to God about lacking such silly things. I also noticed that many people today are just like the old me. STUPID! They are stupid because they fret over nonsense. Today, people can fall into depression just because they live in a cheap neighborhood, or because they have a 'small' salary.
If you are one of these people who fret over non-sense, yet you have somewhere good to live. Your new name is, guess what? Mr/Mrs. Stupid. Besides this, if you are one of these individuals whose all family members are alive but still complains that life is not good and that God does not care about you, you are also STUPID.
I was also stupid in 2014, I complained about life while I lived in a spacious house, and I had caring parents, sisters, and friends. Instead of being happy by focusing on what I had, I was sad because I focused on the unnecessary things that I didn't have.
Nowadays I love focusing on the many blessings I have because it dawned on me that one day most of us will realize that we often complained about nothing. The day you'll lose your legs or hands, or the day you'll lose a close family member, you'll realize that you always thought your life was bad yet you possessed wonderful blessings that many people lack.
Your family and body parts are a great blessing, and I believe you can't give away any of them for a million dollars. Can you exchange your mum or legs for a million dollars? I guess you can't. For this reason, realize that you have blessings bigger than your 'small' problems.
'Enjoy the little things, for one day you may look back and realize they were the big things.' – Robert Brault.
People have big problems out there. Most of our problems are nothing compared to some people's hardships, and yet we complain to God that he's not fair. I have a friend from Sierra-Leone on Facebook who told me how he witnessed his family and friends being murdered during the civil wars. I also talked to a Facebook friend who fell sick and lost his child while he was sick.
These incidences made me realize that some people will be very thankful if they lived our lives. Most of us have everything necessary for living a wonderful life, yet we are the number one complainers. I guess God always laughs at us and thinks we are STUPID.
For this reason, from today, we must start practicing gratitude. We must thank God for whatever we have, and he will multiply our possessions. I agree with Christianity on the point that God withholds his blessings because we don't thank him for whatever we have.
Therefore, be thankful for whatever good thing you have because you might lose it anytime. Remember, nothing is permanent. Practice gratitude, and you will open many doors because gratitude strengthens your connection to God/Source Energy or whatever you call it. And once are connected to this God/Source Energy, you will be off to the races because you'll be UNTOUCHABLE, and nothing will be IMPOSSIBLE for you.
Finally, here's food for thought. Imagine providing someone with only the important things he needs in life. However, instead of being thankful, the person starts complaining and thinks you don't care about him just because you are not giving him more unnecessary things that will raise his social status. Will you add more things to this person, or will you be tempted to take away the things you have given unto him? Will you think he's intelligent or would you just shake your head and think, 'how stupid is this fellow?'
Anyway, let's have a good attitude towards God. The Creator has given us enough, but 'he' still wants to give us more. For this reason, let's stop complaining about what we don't have, and think about what we have. Take a deep look at your life, and you'll realize that you have more than enough. And, don't be STUPID, be THANKFUL
Thank You For Reading.
'Thank You is the best prayer that anyone could say. I say that one a lot. Thank you expresses extreme gratitude, humility, and understanding – Alice Walker.
 'He is a wise man who does not grieve for the things which he has not, but rejoices for those which he has.' – Epictetus.
N/B – follow me on twitter and Facebook. Twitter username – Isaac Wechuli. Facebook Username – Wechul Isaac
Facebook Group – The Unbounded Wisdom Community
Also, if you enjoyed this post, please consider sharing it on social media platforms, i.e facebook, instagram, or twitter.
N/B – Photography – @simplykech – 0735891691
DON'T FORGET TO SUBSCRIBE
Learn to Attract What You Want by Reading 15 Remarkable Quotes from Esther and Jerry Hicks' Book: ASK & IT IS GIVEN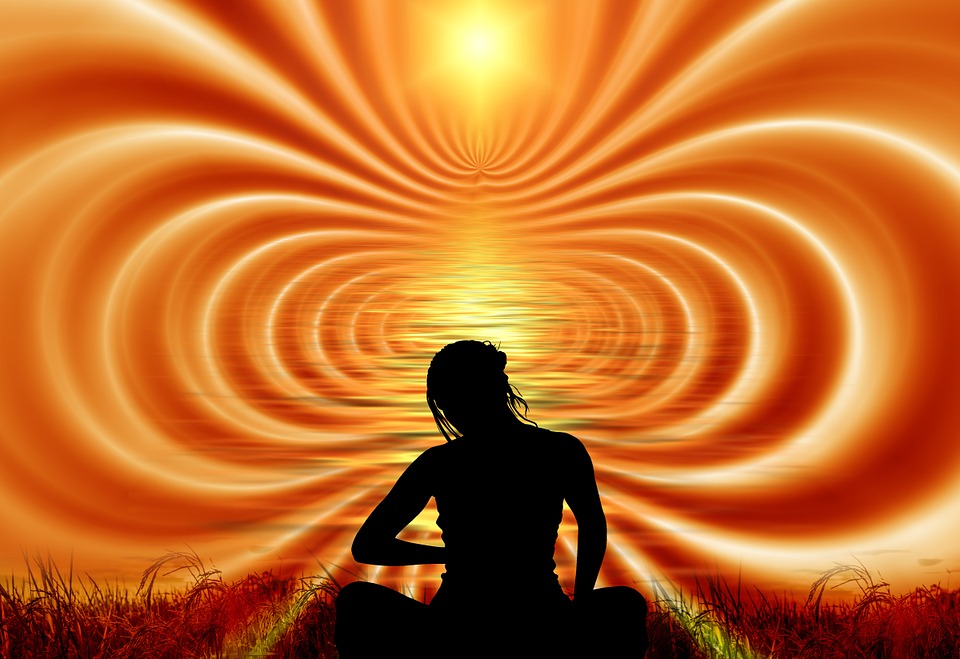 Ask & It Is Given, is a wonderful spiritual book by Esther and Jerry Hicks (American Inspirational Speakers). The book primarily teaches you how to manifest your desires.
The book made me realize why I often attract the things I don't like. Besides this, it enlightened me on how to align with the wonderful flow of life.
Most of the quotes in the book touched my heart because I felt they were true. I believe they will enlighten you, and make you realize why you sometimes attract the things you don't want.
This is the best book on the Law of Attraction I've ever read. Here are marvelous quotes from the book.
'The only thing that ever prevents you from receiving something that you desire is that your habit of thought is different from your desire.'
'If you continue to focus as you have been, to think as you have been, and to believe as you have been, then nothing in your experience will change.'
'The reason you have not already gotten what you desire is because you are holding yourself in a vibrational holding pattern that does not match the vibration of your desire. That is the only reason – ever!'
'If there is something you desire that you currently do not have, you need only to put your attention upon it, and, by the Law of Attraction, it will come to you, for as you think about this thing or experience that you desire, you offer a vibration, and then, by Law, that very thing or experience must come to you.'
'The key to bringing something into your experience that you desire is to achieve vibrational harmony with what you desire. And the easiest way for you to achieve vibrational harmony with it, is to imagine having it, and to pretend that it is already in your experience.'
'Every thought, every idea, everything is vibrational. For this reason, when you focus your attention on something, even for a short period of time, you start vibrating like this thing. And the more you vibrate like it, the more you attract it into your life.'
'You cannot desire something, focus on its absence, and expect to receive it, because the vibrational frequency of its absence and the vibrational frequency of its presence are very different frequencies.'
'Your desires and beliefs must be a match in order for you to receive what you desire.'
'The reason why our desires are never answered is because we put our attention to the situation that gave birth to the desire instead of giving pure attention to what we desire.'
'Once you start understanding the relationship between what you are thinking, what you are feeling, and what you are receiving, now you have it. You now hold the keys necessary to get from wherever you are to wherever you want to be.'
'A negative thought is an indicator that your current choice of thoughts is offering a vibration that is so out of harmony with The Creator's Energy.'
'You will achieve a relaxed state of mind when you realize that you are an eternal being and any desire that is born within you has the power to attract all that is necessary for its expansion and fulfilment.'
'Once you learn about Law of Attraction. You will never again feel fear about unwanted things jumping into your experience. You will understand that nothing can jump into your experience without invitation.'
'The entire universe exists to answer your desire. And so, if you are trying to avoid your own desire, you are attempting to move contrary to the Universal Forces.'
'You are the Creator of your own experience whether you know that you are or not. Your life experience is unfolding in precise response to the vibrations that radiate as a result of your thoughts.'
Thank you for reading.
Follow me on twitter and Facebook. Twitter username – Isaac Wechuli. Facebook Username – Wechul Isaac
Facebook Group – The Unbounded Wisdom Community
Also, if you enjoyed this post, please consider sharing it on social media platforms, i.e facebook, instagram, or twitter.
DON'T FORGET TO SUBSCRIBE
11 Mind-Blowing Quotes From The Most Influential Spiritual Books
My addiction to reading resulted in me stumbling upon various spiritual books which I dearly loved.
The books enlightened me on how to live a wonderful and peaceful life, and from these books, I also learned how to connect with The Creator, find my purpose, and many other things that changed how I deal with life.
I always note down captivating and inspiring quotes while reading these spiritual books. Here are 11 most powerful quotes from the books that I would love to share with you.
There is an old saying that man must only use his words for three purposes, to bless, heal, and prosper. What man says of others will be said of him, and what he wishes for another, he is wishing for him – Florence Shinn, The Game of Life and How to Play It.
Any action you take in a state of negativity creates more outer resistance hence making the universe to not be on your side. Life will not be helpful. If the shutters are closed, the sunlight cannot come in – Ekhart Tolle, A New Earth.
Agree that the adverse situation is good, don't be disturbed by it, and it will fall away on its own. 'None of these things move me,' is a wonderful affirmation – Florence Shinn, The Game of Life and How to Play It.
There is only one thing in this Universe that can surround you with limitation, and that is accepting the outer appearance instead of the Might, Active Presence of God in you – Guy Ballard, The I Am Discourses.
Thy thinking created all that is. My thinking is Thy Thinking. For this reason, My thinking has created all that is – Walter Russel, The Divine Iliad.
Claim that God works in you, and that when he works he always succeeds: that he knows the best way and is inspiring you to take it: that He meets no resistance for He works with Joy: and that you and your life are part of that – Emmet Fox, Find and Use Your Inner Power.
The two keys to success are originality and hard work. God will give you the first, through prayer, and the second is up to you – Emmet Fox, Find and Use Your Inner Power.
Find out what is your authenticity. Who are you? If you don't know who you are, you will always be in some accident – always. Your life will be a long series of accidents, and whatever happens it will never be satisfying – Osho, Intelligence.
The simplest answer is that every single thing that happens to you every second of the day has but one sole purpose: to bring you to the point of utter bliss, and to be completely filled with the Light of the Creator –Rabbi Yosef Karo, The Kaballah.
And the degree that Man realizes the existence of the indwelling Spirit immanent within his being, so will he rise in the spiritual scale of life. This is what spiritual development means – the recognition, realization, and manifestation of the Spirit within us – Three Initiates, Kyabilion
If the body or mind were having an experience that you considered a problem, but you realized that you were not the body or mind, would you suffer from those problems? – Nirmala, Living From The Heart
Which is your favorite quote? Feel free to mention your favorite quote and many other wonderful spiritual quotes in the comment box below.
Thank You So Much For Reading
N/B – Follow me on twitter and Facebook. Twitter username – Isaac Wechuli. Facebook Username – Wechul Isaac
Facebook Group – The Unbounded Wisdom Community
Also, if you enjoyed this post, please consider sharing it on social media platforms, i.e facebook, instagram, or twitter.
N/B – Photography – @simplykech – 0735891691
DON'T FORGET TO SUBSCRIBE