17 Mind-Opening and Spiritual Quotes by Ustadha Yasmin Mogahed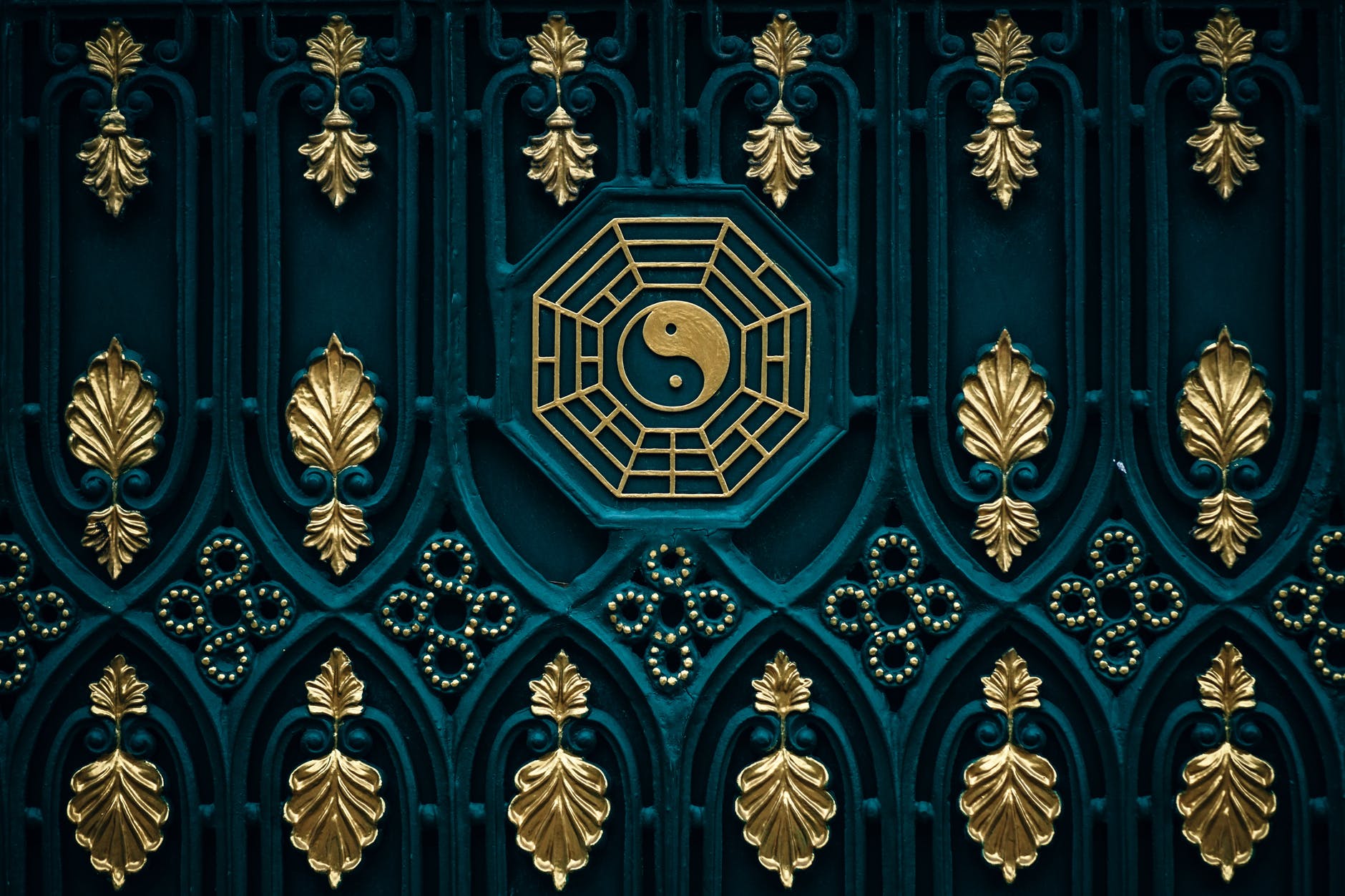 Ustadha Yasmin Mogahed, an author, a spiritual teacher, and a writer of Huffington Post, is currently my best inspirational speaker. Millions of people love this lady because she speaks from the heart.
I listen to her words of wisdom every day because they lift me up, and make me realize the importance of establishing a strong relationship with The Creator.
Currently, I am reading one her books: Reclaim your heart, and I already love it. I will provide you the lessons I have learned from it a few weeks from now.
Today, I will only provide you with some of her mind-opening quotes that I noted down while listening to her inspirational speeches.
'One of the best ways to pull yourself out of suffering, is to pull out other people from suffering.' – Ustadha Yasmin Mogahed
'It is when you are at your lowest point that you are faced with a choice. You can stay there at the bottom until you drown, or you can gather pearls and rise back up, stronger from the swim, and richer from the jewels.' – Ustadha Yasmin Mogahed
'The best way to deal with fearful thoughts is to pray for them.' – Ustadha Yasmin Mogahed
'Money buys happiness when you spend it on others.' – Ustadha Yasmin Mogahed
'The reason why we are mentally, emotionally, and spiritually weak is because we put our hope in things which are weak and temporary.' – Ustadha Yasmin Mogahed
'When we seek ultimate security from anything other than the Creator, we will be insecure.' – Ustadha Yasmin Mogahed.
'You will only enjoy the worldly things if you have a strong relationship with The Creator.' – Ustadha Yasmin Mogahed.
'If you want to find empowerment, your source of empowerment must come from something that is Infinitely Powerful: something that doesn't go to sleep, or die. Your source of empowerment cannot come from something that is temporary' – Ustadha Yasmin Mogahed
'If you seek God, he will raise you up and replace the darkness in you with the Light of the Sun. He can transform what was once your greatest weakness into your greatest strength.' – Ustadha Yasmin Mogahed
'The one who is truly deceived is the one who sees his own self but not The Creator.' – Ustadha Yasmin Mogahed
'Sometimes falling and coming back up gives you wisdom and humility that you may never otherwise have had.' – Ustadha Yasmin Mogahed
'Your strongest love must be for God. But you can't love someone that you don't know. So you need to know him. You don't know someone that you never speak to. Therefore, ask him, and speak to him. And you can't love someone that you can't remember, so remember him, and remember him often.' – Ustadha Yasmin Mogahed
'To escape true poverty we must be overflowing in our love for Allah/The Creator.' – Ustadha Yasmin Mogahed
'One of the biggest mistakes we make when it comes to mental health is that we don't guard our thoughts. We leave our mind as a place where anything goes.' – Ustadha Yasmin Mogahed
'In whatever you do, you will give up if you don't have a constant source of spiritual refuelling.' – Ustadha Yasmin Mogahed
'Change and growth takes time and constant repetition.' – Ustadha Yasmin Mogahed.
'If you take away a difficulty that a person is going through, God will take away a difficulty that you are going through.' – Ustadha Yasmin Mogahed
Which quote touched you the most?
Follow me on twitter and Facebook. Twitter username – Isaac Wechuli. Facebook Username – Wechul Isaac
Facebook Group – The Unbounded Wisdom Community
Also, if you enjoyed this post, please consider sharing it on social media platforms, i.e facebook, Instagram, or twitter.
DON'T FORGET TO SUBSCRIBE
34 Amazing Quotes from 101 Really Important Things You Already Know, But Keep Forgetting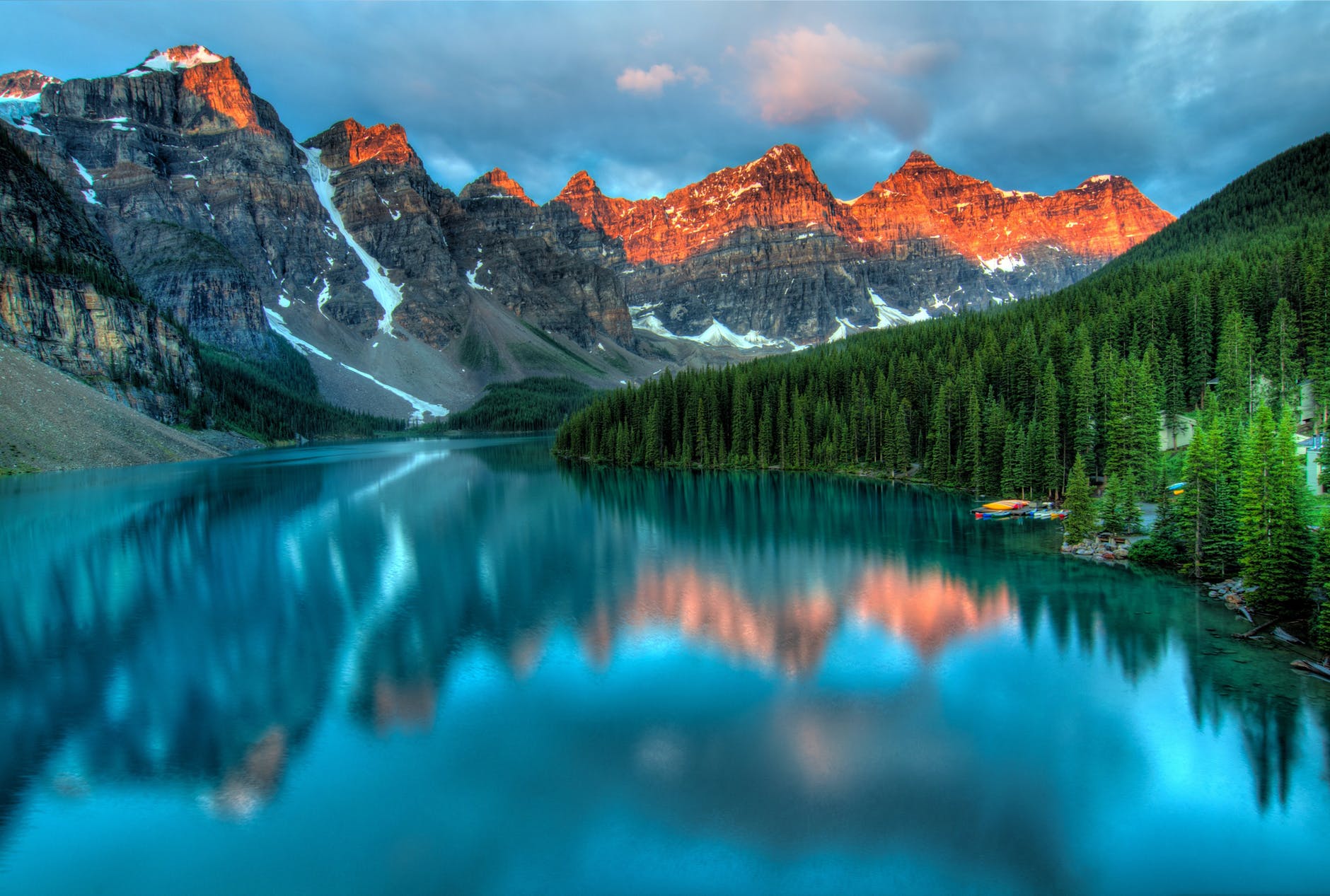 In his book, 101 Really Important Things You Already Know But Keep Forgetting, Ernie Zelinski reminds you of the life principles that will help you live a wonderful life. If you love noting down quotes from books, I'm sorry to tell you that you'll have to note down every sentence from this marvelous book. The book teaches all the tips you need in the journey of life, and for this reason, you'll feel wiser after reading it.
I gathered amazing quotes from the book which I believe every person obsessed with personal development must know.
Here are they:
'You must have faith in yourself. When your instincts tempt you to take a risk on something that is not a life-and-death matter, then do so with confidence.'
'The best way to impress other people is by not trying to impress them.'
'Confidence is everything when it comes to achieving success. Lack of faith in their abilities is the main reason that most people don't come close to achieving their full potential.'
'If you are dissatisfied with your career choice, the greatest risk may be in not leaving your job.'
'If you want to be happier, try going with the flow of life a little more. Let things happen naturally instead of always trying to make things happen. It's always easier to ride a horse in the direction it's going.'
'Don't walk away from negative people – Run!'
'Don't buy into the sentimental notion that success is an absurd, erratic thing attainable only by a few or the extremely talented.'
'Life is a learning process and the school of hard knocks is a great teacher. Pleasure and comfort don't build character – adversity does! Once you acquire your Master's in adversity, you will be prepared for the worst situations.'
'Dreams often do come true for many people, but only for those who focus and work on them. To be totally playing the game of life, you must have dreams towards which you are working.'
'When you are meeting people, the key is not to be desperate. The least amount of affection is going to flow your way when you seek it the most.'
'There is no need to drive an expensive car, live in a big house, or wear fashionable clothes in an attempt to be liked by others. The best alternative to trying to impress others is to be yourself. You must project who you really are instead of some act or façade that isn't you.
'If the path you have taken in life feels really safe, then likely it is not the right path.'
'Greek philosopher Aristotle claimed that happiness is the only thing that humans desire for its own sake. People seek riches, not for the sake of being rich, but to be happy.'
'Happiness will elude you as long as you are thinking and doing what's wrong for you.'
'Don't be dismayed when the world hasn't brought you what you want. For many of the things that you have been denied the universe has brought you something better.'
'Ordinary people attain extraordinary success – you can too!'
'When someone fails to keep a commitment, there is a 95% chance that it will happen again.'
'Like virtually everyone else in this world, you can accomplish more than you can think you can. Most limitations are in your mind.'
'Act with kindness, 'Confucius told us, 'but do not expect gratitude." The key is to have faith in the spiritual principle that when you do wonderful things for others, even more, wonderful things will come back to you in the future when you least expect them,'
'The pain of unfulfilled dreams can be the worst ache you'll ever experience.'
'The word 'boredom' should not even be part of your vocabulary. As French novelist Jules Renard commented, 'Being bored is an insult, to oneself.' You as a creative individual has the ability to pursue interesting activities.'
'Stop caring about what others think about you. Completely! Totally! 100 %! You will save yourself a lot of frustration and embarrassment.'
'According to Richard Bach, 'You are never given a wish without also being given the power to make it true – you may have to work for it, however.'
'The more people who truly care whether you get up in the morning, the richer you will feel! You will find this to be true whether you are wealthy or broke.'
'The deepest personal defeat suffered by human beings is constituted by the difference between what one was capable of doing and what one has in fact become.'
'To achieve success in your career and personal life, it helps to have friends who are going to inspire you to greater heights. "Keep away from the people who try to belittle your ambitions.'
'Unfortunately, our tendency to be too reasonable leads us to ignore our hunches, inner voices, dreams and pre-nominations. We must follow our instincts – instead of reason – if we want to excel in this world.'
'Travelling on a risk-free road, unfortunately, won't get you to any important destination.'
On your journey to success, you will encounter many new problems – but you will encounter many new opportunities and wonderful experiences as well.'
'Spending too much time watching and talking about celebrities robs us of precious time and energy that could be used in attaining significant accomplishments ourselves.'
'Indeed, misery doesn't love company – it demands it.'
'An effective way to learn about life is not to talk as much as the other person.'
'The surest way to failure is trying to please anyone.'
'If your life is not working all that well, start with the premise that your beliefs haven't served you all that well.'
Which of the above quotes is the most amazing quote? Which quote touched you?
26 Most Enlightening Osho Quotes on Life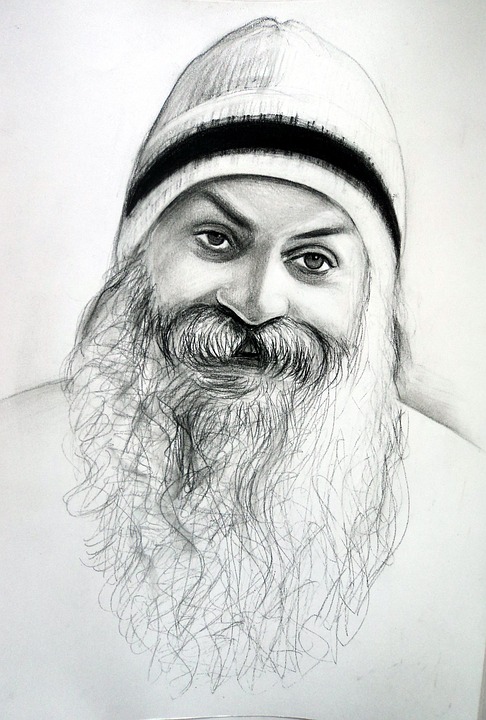 Osho was a mystic who loved providing life-changing spiritual teachings to his audience. Many people love his teachings because they are enlightening. You must grab some of his books if you are hungry for deep spiritual knowledge.  I love reading his books and watching his videos.
Here are 26 enlightening quotes I gathered from his teachings.
'He is religious who knows that universal forces are at work and there is no hurry – that his hurry is of no use. If we can only be one with the universal harmony, it is enough – and it is blissful.'
'Always listen to your body. It whispers, it never shouts, because it cannot shout. Only in whispering, it gives you messages. If you are alert, you will be able to understand it. And the body has a wisdom of its own which is very much deeper than the mind.'
'So a man of understanding accepts all and tries to find how to use everything creatively.'
'Don't have any ideas about life. Let life have its own. You just go with it. Whatsoever happens is good. That should be the attitude. Say 'yes' whatsoever happens. What else can one do? Be a total 'yes.' Then there is no confusion, no conflict, because you are not moving up-current. Just float with the stream.
'The future always remains beyond our power, that's why it is the future. It simply means that nothing can be done about it right now because it is not yet. All that you can do, you can only do with the present. With the past you cannot do anything; it is gone.'
'Painting or poetry, dancing or singing or whatsoever, if a person has a certain talent, it is futile to work somewhere else.
'If you don't like anything, whatsoever it is, to remain in it even for a single moment is suicidal. Then whatsoever the risk, come out of it.'
'Love opens doors to the milky way. Love is the bridge between earth and heaven, between man and god. Let love be your only law: there is no higher truth. If a man can love, then nothing else is needed: that will transform.'
'Critical mind is an absolute necessity if you are working on a scientific project. But the critical mind is an absolute barrier if you are trying to reach your interiority.'
'It is not really anger. Only on the surface does it look like anger. Deep in your being, you are so full of energy that you don't know what to do with it; that's why it takes the form of anger. You have great creative potential. It is creative energy which is not being rightly used; it becomes sour.'
'Just look at the world! Whosoever created it or dreamed it, must be a great dreamer…so many colors and so many songs. The whole existence is a rainbow. It must come out of deep imagination.'
'Tomorrow is open. Anything is possible….and everything is possible. So live this moment as totally as possible, that's all, don't be worried about the future; everything is taken care of.'
'Once we have a glimpse of God, then God alone is, nothing else. But that glimpse will only be possible only when everything within us is still and quiet. And there is no question.'
'Imagination is going to be your oath, so never deny imagination. It is the only creative faculty in man, the only poetic faculty, and one should not deny it.'
'Life is always at the beginning, always. Wherever you are, it is always at the beginning. That's why life is so beautiful, young, fresh.'
'If you start liking that which is happening, if you don't put your own will against the whole, if you simply say okay, whatsoever happens you simply say 'yes,' then you can never be miserable, because whatsoever happens, you are always in a positive attitude ready to receive it and enjoy it. If it goes just according to your nature, very good. If it sometimes goes against your nature, you take it as part of growth. If it is pleasure, good. If it is pain you accept it as a price to be paid for all the pleasures that are available in the world, the cost to be paid.'
'Things are as they should be. They have always been that way. Existence is going so smoothly. Look at the stars and the birds and rivers. Things are going so smoothly. There seems to be no problem. All problems exist in man and in the mind of man, and the problems created, manufactured by man.'
'Trust always, that everything is going to happen, and that is going to be good. Your trust will make it so. Trust is not simply trust- it is a creative force. When you trust things start happening accordingly.'
'Remain flexible and spontaneous, and never be afraid of committing a mistake. If you are too much afraid of committing a mistake, nothing can be done. One has to make mistakes – that's the way one learns.'
'Whatsoever you do, just do it as totally as possible. Everything should be done in such a relaxed way that there is no effort in it.'
'We pay attention, more attention, to the very trivial things – a big house, money, prestige, respectability – but we never think about life and its intrinsic value. Everything else is just trivial in comparison to life. So the greatest blessing has already happened. By being alive one has already been accepted by God, and has already been presented with a great gift. By being alive you have already been loved by the universe.'
'Deep down, whatsoever you want to be that's what you become. Thoughts become objects; thoughts become happenings, thoughts create your personality. Essentially we alone are responsible for the way we live, and the level which we live.'
'Listen to your heart, and whatsoever is there bring it out.'
'If you trust, your trust will fulfill itself.'
'This is my observation – that life goes on helping you, giving you whatsoever you ask.'
'What I am saying is that right now you can enjoy life, there is no need to postpone. Only this moment is certain because it has already arrived. You can drink out of it as much as you want, as deeply as you want. It is available to you – this, moment you are wasting in struggling, in tensing yourself. Relax.'
THE END
Which of the above quotes do you believe is the most enlightening?