17 Mind-Opening and Spiritual Quotes by Ustadha Yasmin Mogahed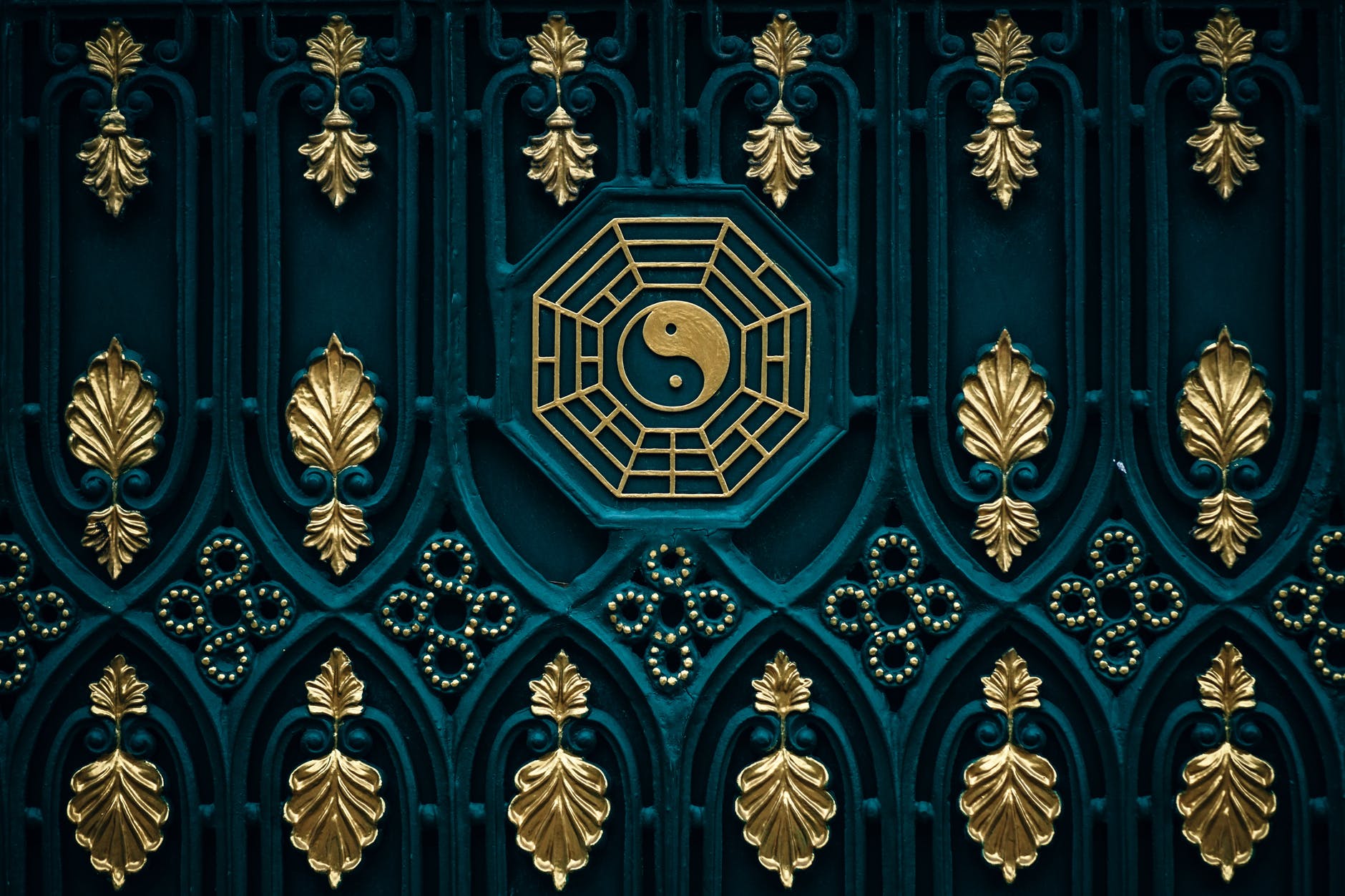 Ustadha Yasmin Mogahed, an author, a spiritual teacher, and a writer of Huffington Post, is currently my best inspirational speaker. Millions of people love this lady because she speaks from the heart.
I listen to her words of wisdom every day because they lift me up, and make me realize the importance of establishing a strong relationship with The Creator.
Currently, I am reading one her books: Reclaim your heart. I will provide you the lessons I have learned from it a few weeks from now.
Today, I will only provide you with some of her mind-opening quotes that I noted down while listening to her inspirational speeches.
'One of the best ways to pull yourself out of suffering, is to pull out other people from suffering.' – Ustadha Yasmin Mogahed
'It is when you are at your lowest point that you are faced with a choice. You can stay there at the bottom until you drown, or you can gather pearls and rise back up, stronger from the swim, and richer from the jewels.' – Ustadha Yasmin Mogahed
'The best way to deal with fearful thoughts is to pray for them.' – Ustadha Yasmin Mogahed
'Money buys happiness when you spend it on others.' – Ustadha Yasmin Mogahed
'The reason why we are mentally, emotionally, and spiritually weak is because we put our hope in things which are weak and temporary.' – Ustadha Yasmin Mogahed
'When we seek ultimate security from anything other than the Creator, we will be insecure.' – Ustadha Yasmin Mogahed.
'You will only enjoy the worldly things if you have a strong relationship with The Creator.' – Ustadha Yasmin Mogahed.
'If you want to find empowerment, your source of empowerment must come from something that is Infinitely Powerful: something that doesn't go to sleep, or die. Your source of empowerment cannot come from something that is temporary' – Ustadha Yasmin Mogahed
'If you seek God, he will raise you up and replace the darkness in you with the Light of the Sun. He can transform what was once your greatest weakness into your greatest strength.' – Ustadha Yasmin Mogahed
'The one who is truly deceived is the one who sees his own self but not The Creator.' – Ustadha Yasmin Mogahed
'Sometimes falling and coming back up gives you wisdom and humility that you may never otherwise have had.' – Ustadha Yasmin Mogahed
'Your strongest love must be for God. But you can't love someone that you don't know. So you need to know him. You don't know someone that you never speak to. Therefore, ask him, and speak to him. And you can't love someone that you can't remember, so remember him, and remember him often.' – Ustadha Yasmin Mogahed
'To escape true poverty we must be overflowing in our love for Allah/The Creator.' – Ustadha Yasmin Mogahed
'One of the biggest mistakes we make when it comes to mental health is that we don't guard our thoughts. We leave our mind as a place where anything goes.' – Ustadha Yasmin Mogahed
'In whatever you do, you will give up if you don't have a constant source of spiritual refuelling.' – Ustadha Yasmin Mogahed
'Change and growth takes time and constant repetition.' – Ustadha Yasmin Mogahed.
'If you take away a difficulty that a person is going through, God will take away a difficulty that you are going through.' – Ustadha Yasmin Mogahed
Which quote touched you the most?
Follow me on twitter and Facebook. Twitter username – Isaac Wechuli. Facebook Username – Wechul Isaac
Facebook Group – The Unbounded Wisdom Community
Also, if you enjoyed this post, please consider sharing it on social media platforms, i.e facebook, Instagram, or twitter.
DON'T FORGET TO SUBSCRIBE
The Advice Jesus, Buddha, Epictetus, etc., Could Have Given Us During this Coronavirus Pandemic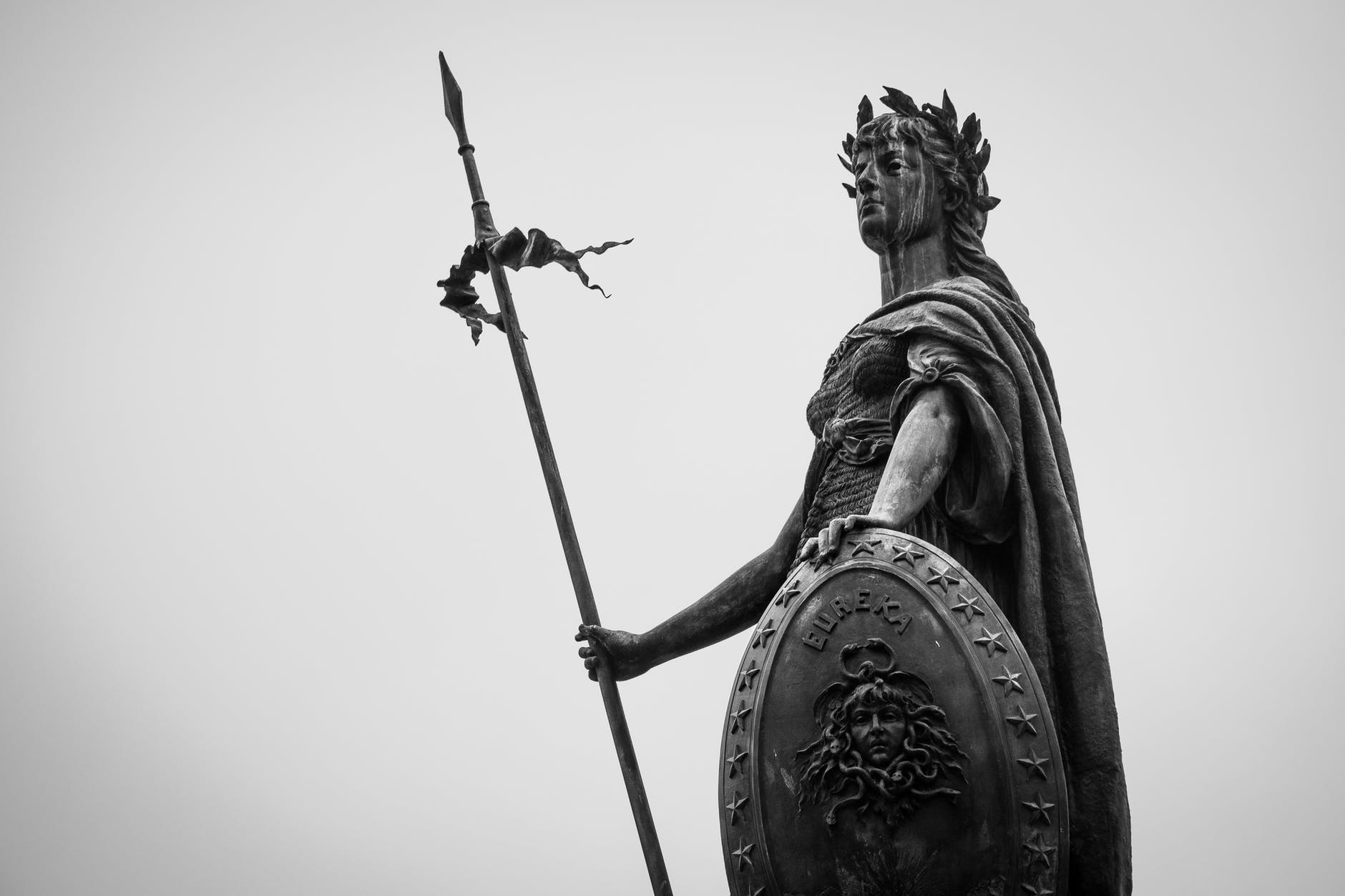 During pandemics or disasters, people always invite the great to advise them because they believe these individuals are highly intelligent. In this article, I'll share with you the advice great people particularly Jesus, Buddha, Rumi, Epictetus, Lao Tzu, and Alexander the Great could have given us during these hard times.
Matthew 6: 27 – 'Can any of you by worrying add a single moment to your lifespan?'
Matthew 6:34 – 'Do not worry about tomorrow; tomorrow will take care of itself.'
'Do not dream of the future, concentrate the mind on the present moment.'
'Even death is not to be feared by one who has lived wisely.'
'Nothing can harm you as much as your thoughts unguarded.'
'Nothing is forever except change.'
Jalal ad-Din Muhammad Rumi
'Sorrow prepares you for joy.'
'When the world pushes you to your knees, you're in a perfect position to pray.'
'Live life as if everything is rigged in your favor.'
'It is not death or pain that is to be feared, but the fear of pain or death.'
'The greater the difficulty, the more glory in surmounting it.'
'Men are disturbed, not by things, but by the principles and notions which they form concerning things.'
'Difficulty shows what men are.'
'Every difficulty in life presents us with an opportunity to turn inward and to invoke our own inner resources. The trails we endure can and should introduce us to our strengths. Prudent people look beyond the incident and seek to form the habit of putting it to good use.'
'Don't hope that events will turn out the way you want, welcome events in whichever way they happen: this is the path to peace.'
'Stop thinking and end your problems.'
'Life is a series of natural and spontaneous changes. Don't resist them – that only creates sorrow. Let reality be reality. Let things flow naturally forward in whatever way they like.'
'Life and death are one thread, the same line viewed from different sides.'
'If you are depressed, you are living in the past. If you are anxious, you are living in the future.'
'Through every generation of the human race, there has been a constant war, a war with fear. Those who have the courage to conquer it are made free and those who are conquered by it are made to suffer until they have the courage to defeat it, or death takes them.'
'Each moment free from fear makes a man immortal.'
'Upon the conduct of each determines the fate of all.'
THE END
25 Powerful Quotes from Tough Times Never Last but Tough People Do by Robert Schuller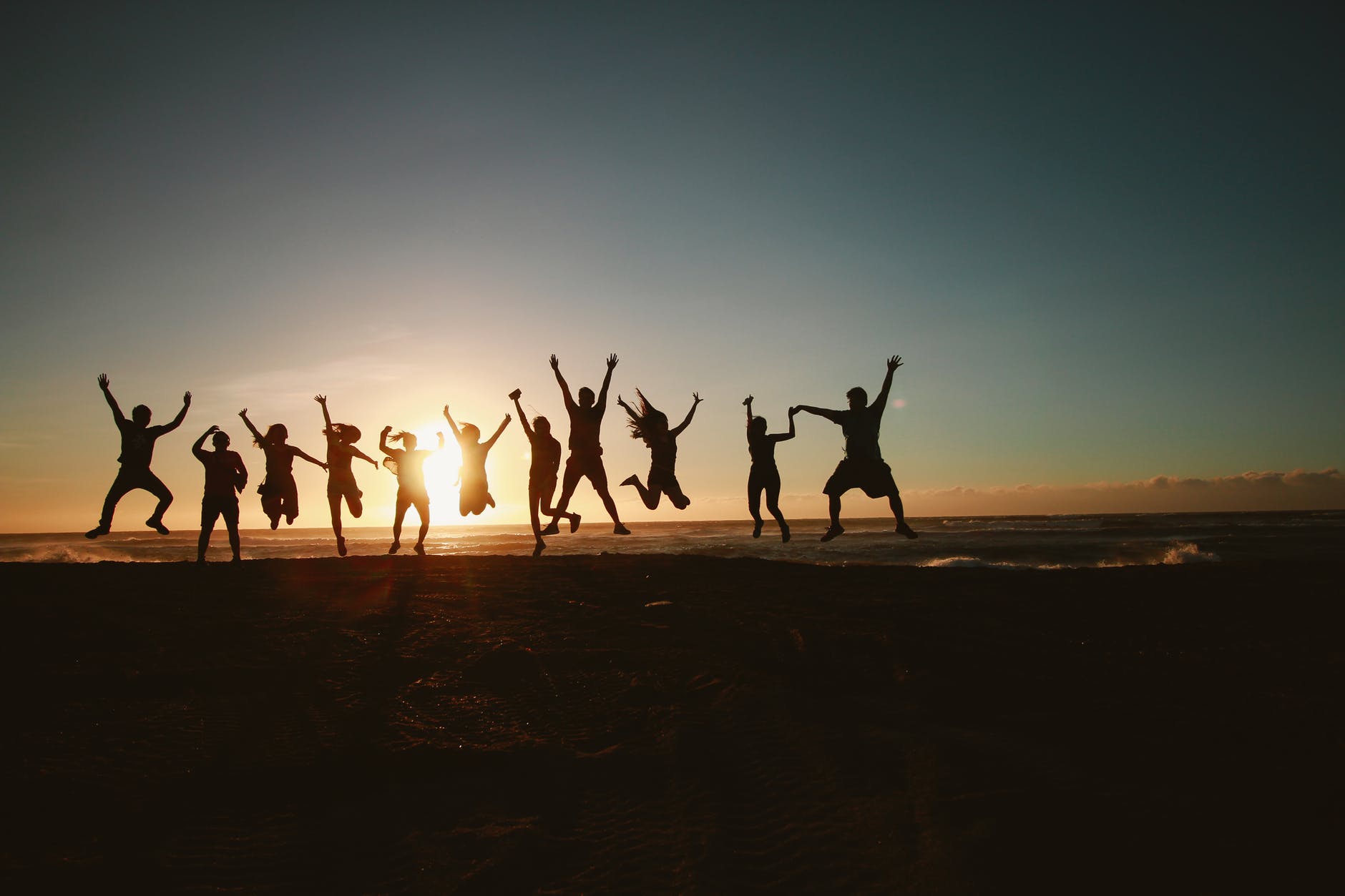 Robert Schuller's, 'Tough Times Never Last but Tough People Do' is an amazing book. In the book, Robert Schuller reveals that we have the ability to overcome problems. According to Robert, it's our mental attitude or approach to problems that really matters.
On 1st April 2018, I shared with you the amazing lessons I learned from the book. Here, I'll share with you amazing quotes from the book that will help you get through hard times.
Enjoy:
'There is no substitute for deep abiding faith. If we hold on, we will win out! Unquestionably the profound faith and the beautiful providence of God produce a strong and unquenchable optimistic mental attitude.'
'There is not necessarily a solution for every problem; however, every problem can be managed positively.'
'People who win over tough times are people who never stop believing. They have faith in themselves and their Lord and in the ideas that God gives them. These winners, survivors, pray for God's guidance and when they know what it is they have to do, then they take action.'
'A problem-free life is an illusion – a mirage in the desert. It is a dangerously deceptive perception, which can mislead, blind, and distract.'
'To pursue a problem-free life is to run after an elusive fantasy; it is a waste of mental and physical energies.'
'Every mountain has a peak. Every valley has its low point. Life has its ups and downs, its peaks and its valleys. No one is up all the time, nor are we down all the time. Problems do end. They do go away. They are all resolved in time.'
'History teaches us that every problem has a life span. No problem is permanent.'
'Every problem holds positive possibilities.'
'You may not be able to control the times, but you can compose your response. You can turn your pain into profanity – or into poetry. The choice is up to you. You may not have chosen your tough time, but you can choose how you will react to it.'
'When you control your reaction to the seemingly uncontrollable problems of life, then, in fact, you do control the problem's effect on you. Your reaction to the problem is the last word! That's the bottom line. What will you let this problem do to you? It can make you tender or tough. It can make you better or bitter. It all depends on you.'
'Don't underestimate a problem – or your potential power to cope with it creatively.'
'We have the power to make any problem better or worse. We do this when we react positively or negatively.'
'The Bible says 'God has not given us a spirit of fear, but of power and of love and of a sound mind.' That means when you surrender to fears, you can be sure the fears did not come from God. God does not give us the spirit of fear. God gives us the spirit of power and love and a sound mind.'
'Let faith be in control of every decision you make and every action you take.'
'When you look at your life and where it's headed, ask yourself these questions. 'Who's in charge? Who's in control? To whom have I surrendered leadership?
'Surrender leadership to faith. Surrender leadership to God. Let him be in control of your life.'
'All it takes is one idea to solve an impossible problem.'
'Faith is indeed the greatest miracle-working power imaginable. Faith never fails a person; we fail when we give up on our faith.'
'All it takes is one idea to solve an impossible problem.'
'Hold a mental picture, and it will unquestionable, invariably turn into a physical reality.'
'God guides praying people through tough times until the beautiful breakthrough finally comes.'
'Prayer is the umbilical cord that allows you-with your embryonic ideas-to draw nourishment from a source that you like an inborn infant can neither see nor fully know or comprehend – God our heavenly Father! Prayer is the power that pulls everything together successfully.'
In difficult times, people too often lose the ability to face the future optimistically. They begin to think about their tomorrows negatively. They forget that tough times will pass.'
'Persevere, don't give up. Tough times never last, but tough people do.'
'If God is for us, who can be against us" (Roman 8: 31). That is the ultimate secret of becoming tough enough to face the toughest battle and win! Only then can you be sure that your life will prove the truth of the title of this book.'
I hope you enjoyed Robert Schuller's quotes. If you've read the book, you are free to add more quotes from it in the comment box below.
Facebook Group – The Unbounded Wisdom Community