6 Incredible Features of the Wright Brothers That Enabled them to Successfully Fly a Plane
The Wright Brothers, Orville (1871-1948), and Wilbur (1867 -1912) are famous for inventing, creating, and flying the first plane in the world.
Before carrying out a research on them, I believed that these individuals were geniuses or extraordinary individuals. However, after conducting an extensive study on the two brothers, I realized that they were ordinary people who were different from us just because they possessed the following features.
The Wright Brothers: –
Were Voracious Readers
The Wright brothers loved reading books. They read all sorts of books including engineering books, ancient books, and autobiographies of other great inventors. Historians reveal that the Wright brothers had no electricity, telephones or light in their house, but they had lots of books: their house looked like a library.
Reading seemed to have contributed to them inventing the plane because reading boosts imagination and creativity. Reading also enabled the Wright brothers to know where other people who tried to invent the airplane failed.
Therefore, encourage yourself to read everyday keeping in mind that Readers are Leaders.
Were Passionate About the Concept of Flying
History reveals that the Wright brothers were obsessed with flight. They read every book they found about flight, and most of their conversations were about flight.
Never Gave Up
The Wright brothers never gave up despite the fact that most of their attempts to fly failed. People don't know that they built many planes that crashed before they finally created the plane that flew successfully in 1903.
Were Risk-Takers
The Wright brothers risked death in an attempt to create the first flying plane. They often crash-landed when they went up in the air. One of the Wright brothers even sustained injuries while testing a plane but these injuries did not stop them.
Besides this, the Wright brothers still attempted to fly despite knowing that many previous inventors had died trying to fly a plane. The Wright Brothers didn't care: they were bold enough to risk their lives.
Believed in the Impossible
Despite the fact that flying appeared to be delusional and wishful thinking during those times, the Wright brothers believed they could fly. Many people had tried to fly for centuries but failed. People had already given up on the idea that human-beings could one day fly. However, the Wright brothers believed in the impossible: they believed that flight was possible, and they eventually flew.
Ignored the Naysayers
Many people tried to tell the Wright Brothers that they would never fly a plane because it was unrealistic for a heavy metal with a person in it to fly in the air. Even, physicians argued that metal was heavier than air: therefore, it was impossible to build a machine (plane) that would beat this scientific principle. However, the Wright Brothers had mastered the art of ignoring the Naysayers. They believed in the impossible, they believed in their ability, and they believed they could fly, and they did so.
Ignore the Naysayers: Ignore Those Who Say It Can't Be Done – Arnold Schwarzenegger
Concluding Remarks
I wrote this piece because I wanted you to know that successful people are not extraordinary people as we always believe. The Wright brothers prove that inventors are just like you and me. They just did what many people don't do: they were persistent, they never gave up, they always read books, believed in the impossible, they were massive risk-takers, and lastly, they did not care about other people's opinions.
N/B – I encourage you to air your ideas in the comment box , and also follow me on twitter and Facebook. Twitter username – Isaac Wechuli. Facebook Username – Wechul Isaac
Also, if you enjoyed this post, please consider sharing it on social media platforms, i.e facebook, instagram, or twitter.
DON'T FORGET TO SUBSCRIBE
Four More Great Effects of Hard Work That Make it The Father of Prosperity (Part 2)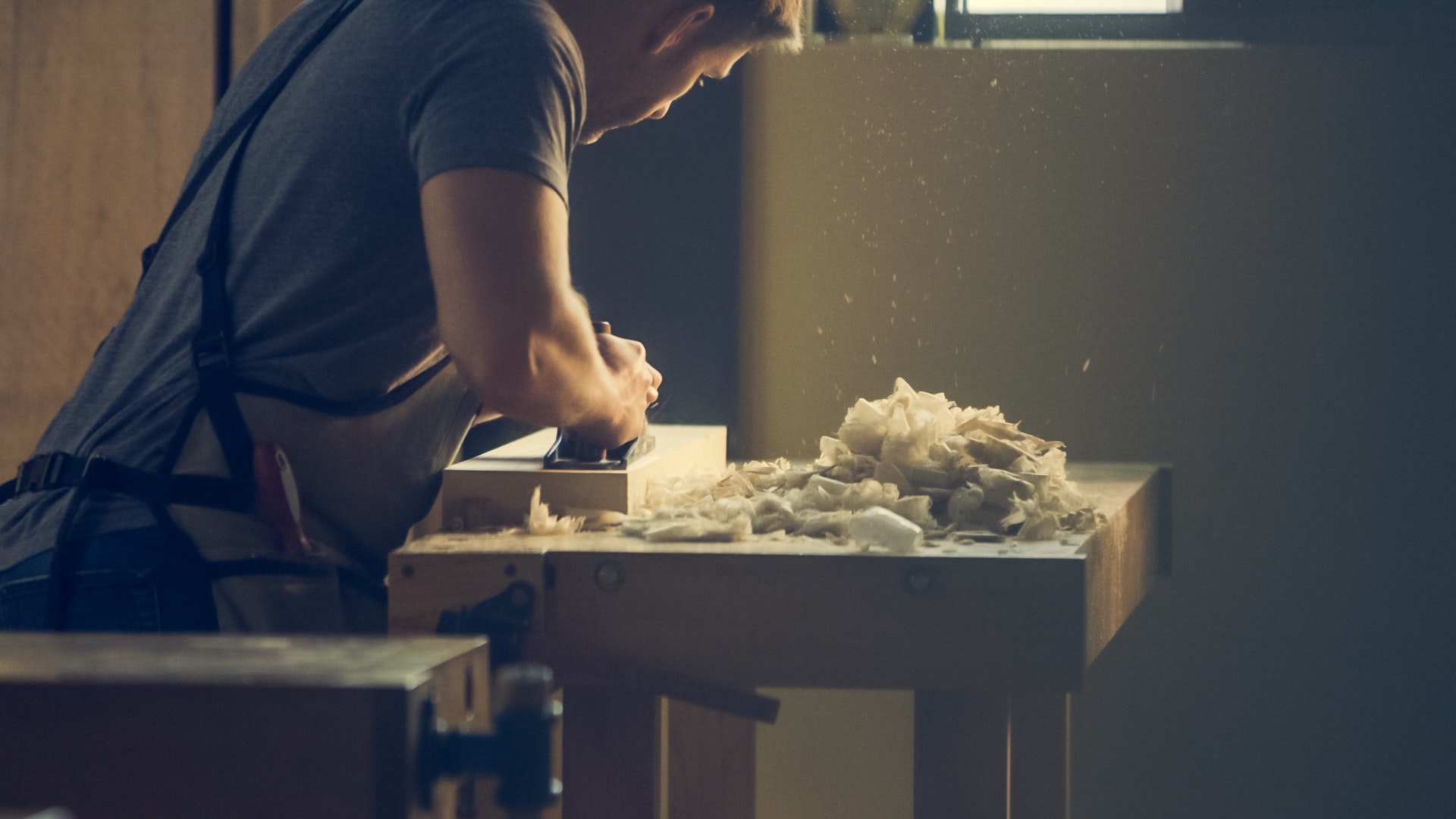 I firmly believe in hard work and I know that if I fail, it will be because I didn't work hard enough.
In my trending article, The Power of Hard Work: 4 Outstanding Effects of Hard Work That Make it The Father of Prosperity, I wrote about the reasons why hard work pays.  Here, I will also show the Power of Hard Work by providing four more benefits of hard work that will make you start working hard right now.
Hard Working People Will Like to Work With You If You Work Hard
Hard workers often love other hard workers. For this reason, your hard work will enable you to attract and make friends with hard-working individuals who would love to work with you because working with you guarantees success.
Many success stories have proved that success is inevitable when two or more hard workers work towards a particular goal.
Hard Work Attracts Mentors
The successful hate mentoring lazy individuals because it's tedious and boring to mentor an individual who is unwilling to work hard. They, therefore, love mentoring people who show their willingness to work tirelessly towards their goals.
Successful individuals often want other people to succeed, and they love providing direction and guidance to those working extra-hard to achieve their goals. They hate seeing hard workers make the mistakes they made.
Hard Work Attracts Respect
Although many individuals want to work hard, few of them manage because most people fall for distractions.  For this reason, people will respect you when you work hard because you will be doing something others can't.
People know that hard work requires self-discipline, a strong determination, intense focus, and zeal. Therefore, they will also respect you because they will see all these qualities in you.
Respect is good for you because you'll develop a strong sense of self-esteem, and you will be inspired to work harder when you feel respected.
You Will Never Regret
Many individuals become severely depressed when they reach their mid-40s because they realize that their laziness is responsible for their unhappiness. Regret is one of the worst mental states because you cannot go back in time, and it might haunt you till death.
If you work hard, you will never regret because you will succeed in life. Besides this, even if you won't succeed, you'll receive something good from your intense effort, and you'll be at peace with yourself because you gave your very best.
Concluding Remarks                
Therefore, besides building character, leading to mastery, luck, and self-confidence, hard work also results in you attracting hard workers, a mentor, and respect. Also, you will never regret because you will get something from your hard work.
I know that, just like me, you also want big things in your life. I have researched extensively on success, and I am now 100% sure that success is the result of hard work. For this reason, we must up our game from this day forward and work hardest towards our goals. I know we will win if we work hardest. Trust me, we will.
'I think that my biggest attribute to any success that I have is hard work. There is really no substitute for working hard.' – 'Maria Bartiromo
You are free to disagree or provide more effects of hard work in the comment box below.
Have a good day. Thank You for Reading.
N/B – I encourage you to air your ideas in the comment box, and also follow me on Twitter and Facebook. Twitter username – Isaac Wechuli. Facebook Username – Wechul Isaac
You Are Welcome to Join the Unbounded Wisdom Community on Facebook
Also, if you enjoyed this post, please consider sharing it on social media platforms, i.e facebook, instagram, or twitter.
DON'T FORGET TO SUBSCRIBE
I Just Realized The Top Four Proven Truths About Success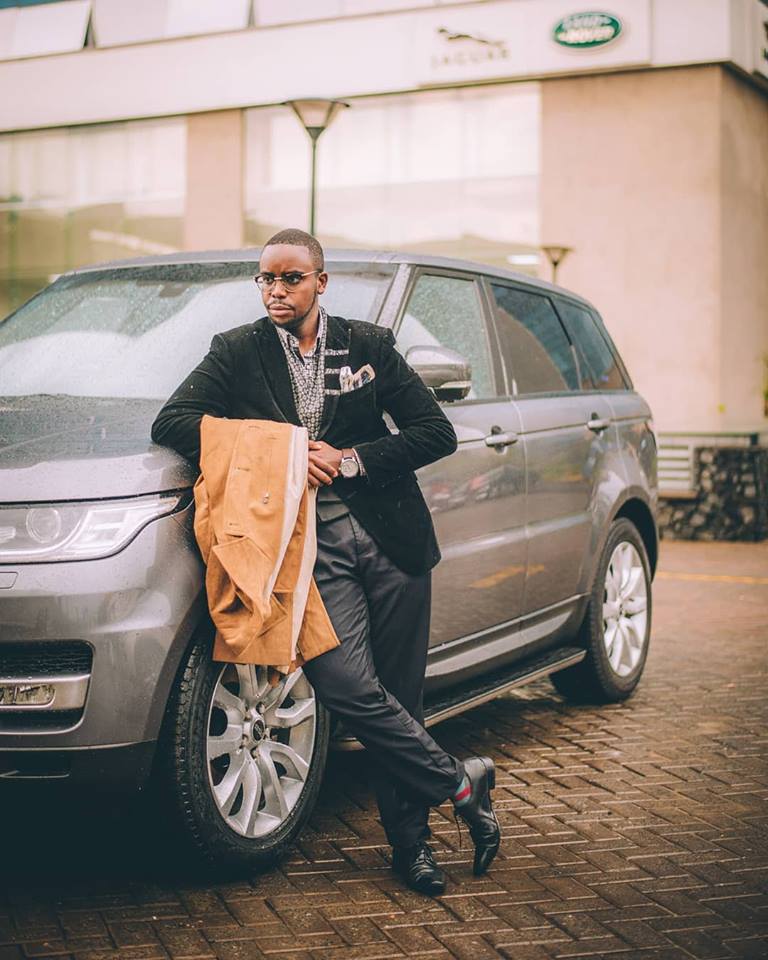 Apart from working hard towards having a successful life, I love studying success because I always want to know what it takes to be successful. Furthermore, I study success to check if successful people faced the same challenges I'm facing.
One thing I came to learn from my personal journey and studying success is that achieving success is tough. Besides this, I also realized the four PROVEN truths about success.
Personal Development is Essential for Success
Not all successful people went through personal development before they succeeded. However, most of them agree that they read and listened to personal development books and tapes. For example, Sara Blakely (Net worth – $ 1.03 Billion) revealed that she loved listening to Wayne Dyer's personal development tapes.
Personal Development leads to success because it results in self-knowledge, self-awareness, the identification and development of talents, self-confidence, and a positive mindset. Besides this, it enables individuals to know what success requires from them hence making the journey shorter.
'Personal Development is a Major Time Saver. The Better You Become, the Less Time it Takes to Achieve Your Goals.' – Brian Tracy.
'Growth is the great separator between those who succeed and those who don't. When I see a person beginning to separate themselves from the pack, it's because of personal development.' – John Maxwell.
Mentors Make The Journey Easier and Shorter
Mentors make the journey easier and shorter because they enable you to realize what you have to do to meet success. For this reason, it's hard to make mistakes when you have a mentor.
As an aspiring blogger and author, I realized that my journey is a little bit tougher because I lack a mentor. It dawned on me that I have to look for a mentor so that he/she can guide me on how to make my blog successful because I waste a lot of time trying to pinpoint the best tactics for making my blog successful.
Besides this, I also realized that I needed a mentor after knowing that many successful people had individuals who guided them on their journey to greatness. For instance, Warren Buffet (Networth – $ 82.6 Billion) was mentored by Benjamin Graham, Tony Robbins (Net worth $ 480 Million) was mentored by Jim Rohn, who was mentored by Earl Shoaff.
It Might Take Long Before We Meet Success
After reading biographies of successful people in various careers, I realized that it takes 4 to 10 years of hard work for one to meet success. For some, it takes a short period of time, but to most, it takes long before they see the first signs of success.
Therefore, as go-getters, we must not expect to meet success as soon as we start chasing our dreams. However, we must realize that success will eventually arrive if we'll never quit. One thing I also realized is that all the people who decided that they wanted to succeed, and worked towards success, eventually succeeded. That being the case, we just have to be patient and confident that we'll meet success.
The best way to be patient and to persevere when our success seems to take long is to forget about the outcome for a while and focus on improving our skills and providing immense value through our work.
Mistakes are Part of the Journey
No one starts as an expert, and therefore be ready to make hundreds of mistakes on the journey to greatness. Mistakes are unavoidable because the journey is mostly based on trial and error as we never know the exact path to success.
For this reason, at some point in your journey, you will realize that you have been doing things the wrong way, but don't beat yourself up because mistakes are part of the journey.
Recently, when I decided to read my posts, I realized that they had several mistakes. My English is poor, and some of my posts lack good sentence flow. I don't regret making these mistakes because they make me eager to learn more about writing. Also, I understand that every successful person made mistakes on his journey. However, I'm working on making me a better writer.
Listen to Beyonce's advice on making  mistakes.
Concluding Remarks
Therefore, we must always strive to learn from our mistakes and avoid being angry at ourselves when we make them. Mistakes are part of the journey, and we grow from them.
Besides this, we must embrace personal development, and strive to find a mentor who will guide us towards our final destination.
Finally, we have to be aware that success might take longer than we expect, and for this reason, we must practice loving the journey and forgetting about the outcome.
N/B- I encourage you to provide more truths about success in the comment box below
Twitter username – Isaac Wechuli. Facebook Username – Wechul Isaac
Facebook Group – The Unbounded Wisdom Community
Also, if you enjoyed this post, please consider sharing it on social media platforms, i.e facebook, Instagram, or twitter.
N/B – Photography – @simplykech – 0735891691
DON'T FORGET TO SUBSCRIBE