6 Types Of Friends You Must Let Go Right Now If You Want To Follow Your Dreams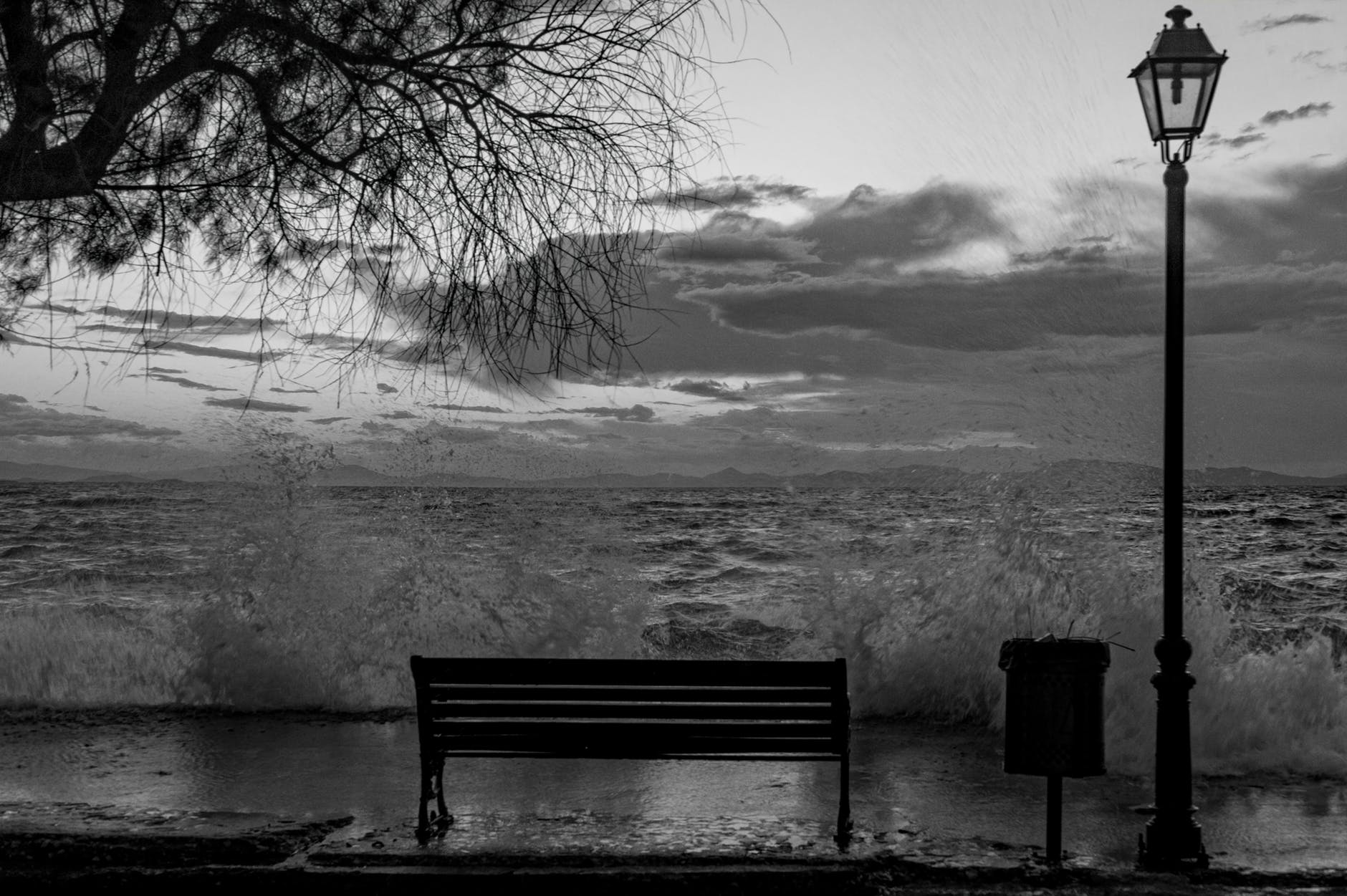 A few years ago, I had friends in almost every city because I never cared about a person's character before allowing him/her in my inner circle. But today, I have few friends because I choose friends based on how a person will help me advance in the direction of my dreams.
I made this decision because I realized that friends have a major impact on an individual's life, and thus keeping friends with certain characteristics might make me go in the wrong direction.
I noticed the types of friends that could drag me down and prevent me from reaching my dreams. I believe I must share them with you.
Here are 6 friends you must let go immediately if you want to follow your dreams.
Criticizers
These types of friends criticize almost everything you do. They criticize your spouse, your clothes, decisions, or lifestyle. They never say anything positive about you because they mostly focus on your flaws.
You must avoid such friends because they'll make you doubt your abilities and strategies hence making it difficult for you to pursue your dreams. They will also lower your self-esteem, which is a crucial element for dream chasers.
Purposeless Friends
Purposeless friends don't have a major goal in life. They perceive their free time as a time to party, gossip, and do many other useless activities. You must avoid purposeless folks at all costs because they will waste your time as they'll always want you to take part in their purposeless activities when you are free.
Spendthrift Friends
These types of friends are big spenders, and they are comfortable spending their money recklessly on unnecessary things. They seldom save their money because they love spending to the last penny. Avoid these friends because they'll make it hard for you to save money and invest in your dreams since they will be happy with you only when you spend like them: they will think you are a miser if you keep saving funds for emergencies or investment purposes.
Friends Who Love Competing With You
These types of friends always check your progress, and they love outdoing you in everything. However, they become jealous or angry when you outdo them.
These friends will make you want to compete with them hence distracting you from your dreams. They will infect you with the competitive energy which will result in you constantly assessing their progress and losing sight of what you are supposed to do for you to live the life of your dreams.
Friends Who Love Arguing A lot
I had friends who loved arguing about sports, religion, relationships, and everything under the sun. I entertained them because I also loved arguing. However, I started avoiding them when I realized that arguments are time wasting and useless. They make friends angry at each other to the point of wanting to fight. With this in mind, you must advise your friends to stop arguing or ditch them if they can't dump this behaviour.
Friends Your Father Warned You About
My dad used to warn me about my friends but I loved ignoring his precious advice. However, I knew he was right when some of my 'friends' did stupid actions in his presence. This phenomenon made me realize that parents always know the people who are truly your friends and those who aren't. They know the difference between friends who will help you progress and those who won't.
Therefore, the next time your father warns you about certain friends, try to check if these friends are helping you progress and dump them for good if they are USELESS.
Conclusion
Assess your close friends and check if they are helping you meet your biggest goals. Thank Life if you realize that all your friends are helping you progress quickly towards your ideal life. Treasure such friends and never ever destroy your relationship with them. Ask for forgiveness if you hurt them because they are one of the most precious assets you have on the journey to success. However, if you realize that your friends aren't adding any value to your life, you must let go of them right now before it's too late.
Do you agree? feel free to share your ideas in the comment box.
You are welcome to join my email list and facebook community:Unbounded Wisdom Community for discussions, insightful quotes, and ideas.
5 Great Benefits of Spending More Time Alone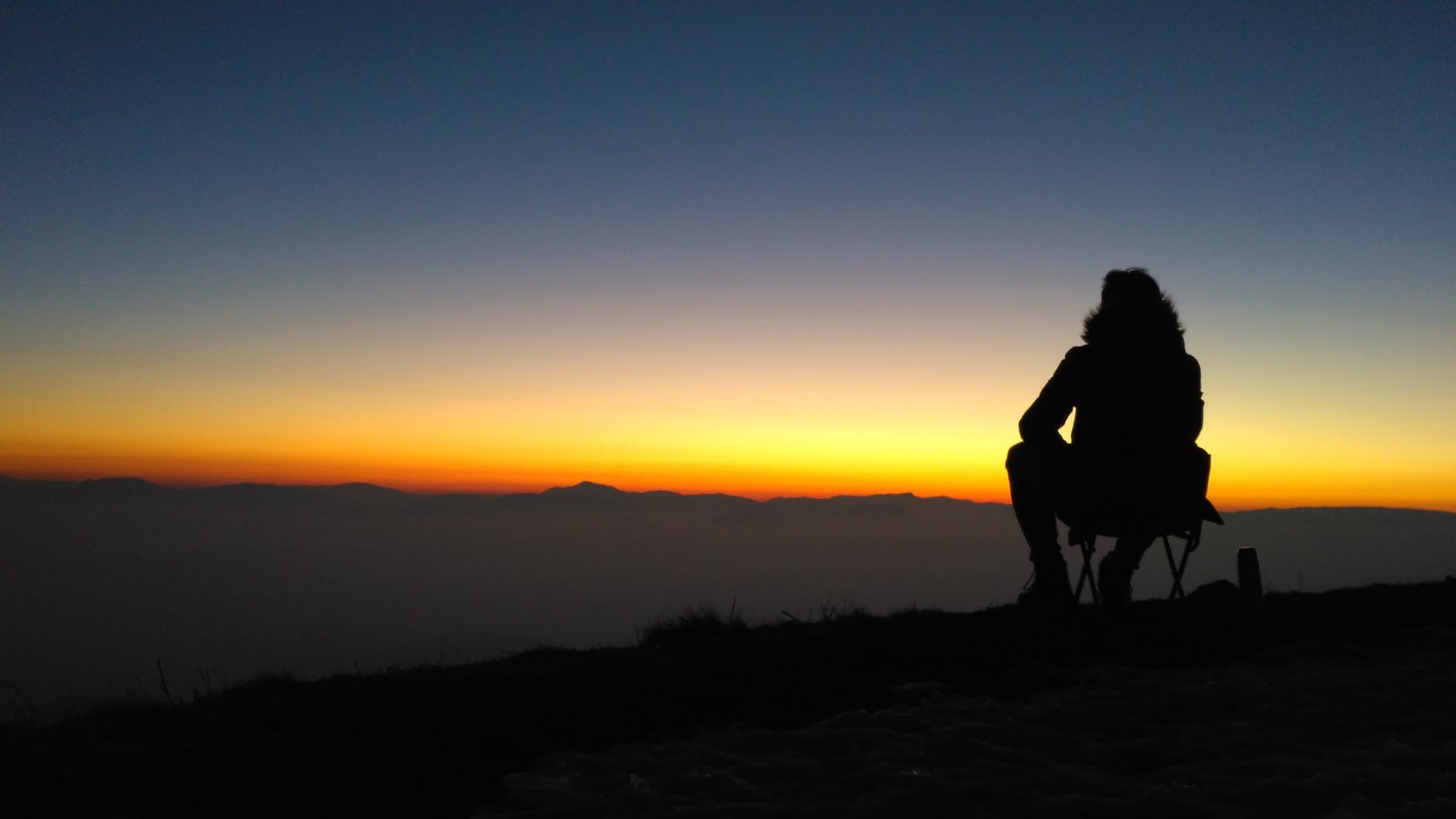 I've always been a social person who loved spending more time with people. However, my decision to curve my own path in October 2017 resulted in me spending more time alone.  Since then, I embraced solitude because I tasted its sweet fruits.
I realized the following benefits of solitude.
1.You Do More Useful Shit
Spending more time alone enabled me to find time for working towards my goals. In 2018, I managed to write articles all year, read and write books, and make money because of solitude.
Before embracing solitude, I was unable to do useful shit because I was always with my friends, and we liked spending our time arguing, joking, drinking, and smoking pot. We wasted lots of valuable time that we could have used to do useful shit.
2.You Stop Being Concerned About Other People's Affairs
I realized that spending more time alone enabled me to stop being concerned about other people's affairs. I had no one to tell me about John's alcoholic monkey, Jerry's cool rat, and Tom's fucked up cat.
It dawned on me that the more I spent time with people, the more I wanted to know and think about their affairs. And the more I thought about their affairs, the more I wasted time comparing my life with theirs. Solitude thus allowed me to only think and care about me.
3.You Save More Money
Spending more time alone enabled me to save more money because I lacked the company that encouraged me to spend money on parties, clubs, and the latest footwear. I also saved more because I stopped spending on people to make them love my company.
4.You Engage in Deep Thinking
Being alone allowed me to engage in deep thinking during my free time. Deep thinking enabled me to discover many pearls of wisdom that I've shared in my blog posts and book. Earlier, it was almost impossible for me to engage in deep thinking during my free time because I spent it socializing.
5.You Know Thyself
Spending more time alone enabled me to face myself. With no one to occupy my energy and attention, I started thinking about my weaknesses, strengths, and passions. I discovered that my major weakness is the fear of rejection, and my major strength is a strong will power. I also realized that I loved reading, researching, and watching wildlife documentaries. It was hard for me to discover such things before embracing solitude.
Conclusion
These are the five major benefits of solitude that make me want to spend more time alone. You can try spending more time alone and you'll experience them personally. Anyway, I believe there are many more benefits of solitude that many bloggers have written about. You are free to add them in the comment box below.
Love Ya. Thanks for reading my shit
Welcome to my facebook group: The Unbounded Wisdom Community, where I share insightful quotes
A Summary of The 22 Harsh and Hidden Truths I Have Learned in 2018. HAPPY HOLIDAYS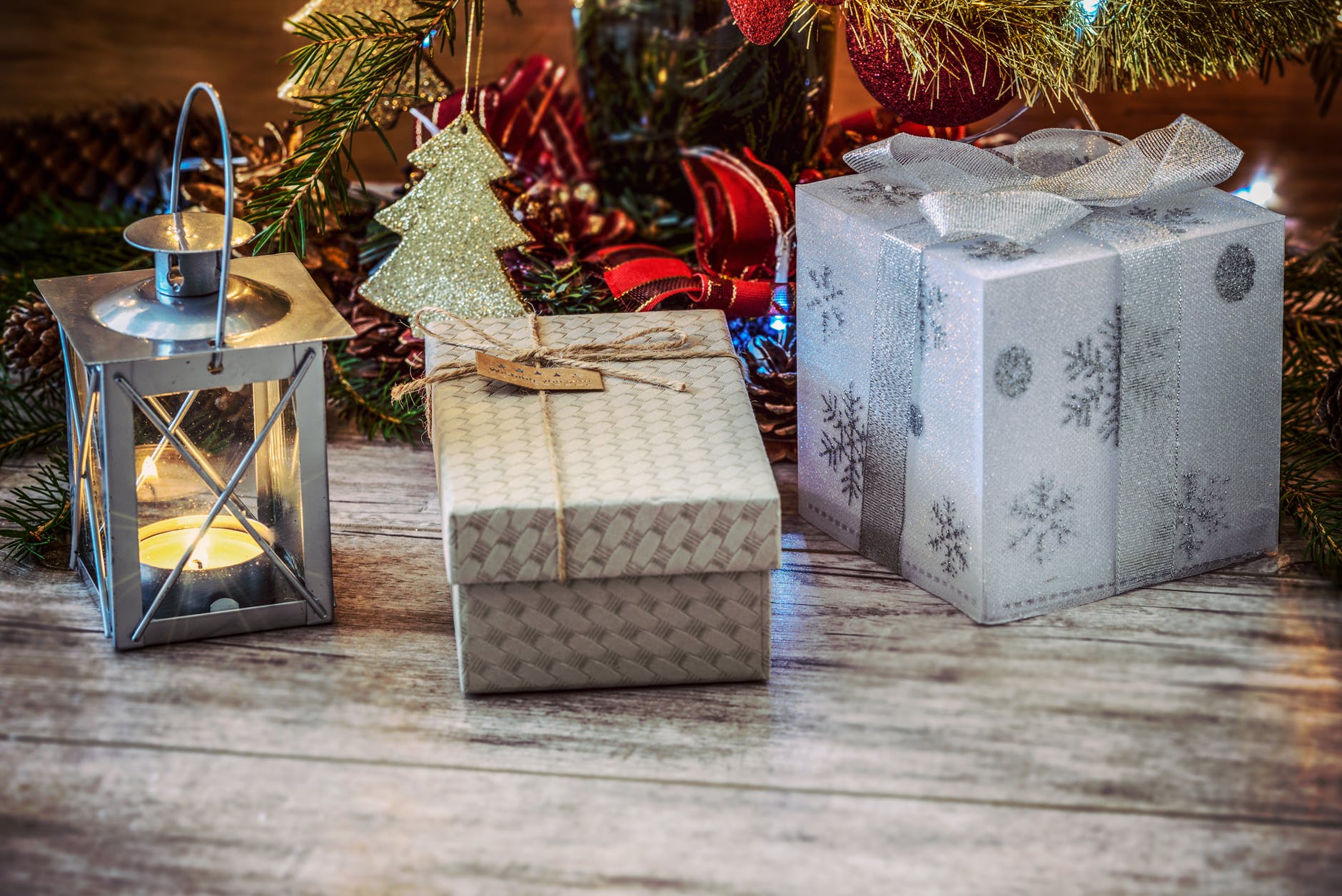 This is my last article in 2018 and I would love to share with you what I've learned this year. 2018 has been a wonderful year for me. I've known wonderful people from different parts of the world through my blog. I've also posted articles consistently, experienced the power of solitude, and learned the following harsh and hidden truths about life.
Prayer Changes Nothing If You Don't Take Action
If you want to achieve your goals, work hard towards them. Don't just pray and expect a god to help you achieve them. If you do so you'll literally achieve your goals in your dreams.
'Bad' Things Will Still Happen Even If You Pray
Prayer doesn't prevent 'bad' things from happening. The world will throw loads of shit at you even if you pray 1,000 times a day.
God/Infinite Intelligence Exists Whether You Like it or Not.
After studying several biology books and watching many wildlife documentaries, I realized that the universe is intelligently designed by something with intelligence beyond our measure. Many people call it God.
The body is very intelligent. It makes you feel hungry when it needs food, and it knows how to digest the food and absorb crucial nutrients necessary for its growth.
Reading Books Makes You Wiser
I have learned a lot through reading, and I also realized that most wise people read a lot.
You Have to Train Yourself to Be Strong
Life is good but sometimes shit happens. Be strong when shit happens, and believe that you are powerful than your experiences because they are an illusion.
If You Wish the Best for Others You Won't feel Bad When Good Things Happen to them.
Wishing good things to happen to others makes you rejoice with them when good things happen to them. However, wishing bad things to happen to others will result in you feeling bad when good things happen to them. Therefore, always wish the best for others and you'll never be resentful.
Living the Life of Your Dreams is Possible But Not Easy
I extensively studied the biographies of many folks living their dreams and realized that they are all ordinary people who were brave enough to follow their dreams. I, therefore, concluded that it's possible for each of us to live our dreams. However, I also realized that it's hard to live our dreams because we'll have to make sacrifices, work hard, and persist until we achieve them.
Life Fuckin Goes On When You Die
Only a few people will cry when you die. But the ants, lizards, cows, my cute naughty cat, and 99% of the world will continue with their normal schedule. Be Humble.
People love generous folks, and they are willing to die for them. Politicians know this and they become extremely generous during political campaigns.
Having A Job is not The Only Way To Make Money
I always believed that I can only make money through employment. However, this year, this belief changed after meeting folks who make lots of money from their businesses and craft.
It's Hard to Build A Successful Business
Building a successful business requires you to persevere when you experience losses. It also requires you to take huge risks and build business skills.
If You Are Expecting Success, Expect Jealousy Too.
Not everybody, including your close friends and relatives, will be happy when you succeed. But don't worry, that's part of life.
You Can Connect With Infinite Intelligence/God
Infinite Intelligence is in everything within and around you. You become highly connected to it when you focus all your energies on one thing.
Never Ever Give A Fuck About What Other People Think About You
You will never live authentically if you are concerned with other people's thoughts about you. You'll focus so much on doing things that please others if you care so much about other people's thoughts.
The Law of Attraction Works
You attract what you mostly think about because your thoughts shape your actions.
Maybe Ghosts, Mermaids, and Fairies Exist
I read somewhere that there are forests with viruses so deadly that a human being can die a few hours after entering them. Maybe ghosts and fairies live in these forests. Besides this, a big part of our oceans is unexplored; maybe mermaids dwell in this part.
Solitude makes you think deeply, and it creates lots of free time which you can use to make your dreams a reality.
You Don't Have to Be Old For You to Be Wise
Contrary to popular belief, you can be wise at a young age. Remember, the Christian Messiah: Jesus, was wise at age 12.
Yes, wisdom comes with experience but it also comes with enlightenment and you can be enlightened at any age.
You Might Never Progress If You Fear Taking Risks
Never expect to progress when you play safe. Progress requires risk-taking since risks open you up to many opportunities and allow you to fail forward.
Academic Education Is Bullshit
Academic education trains you to memorize a lot of information that you'll never use in real life. Besides this, it doesn't make you wiser as it never shows you how to navigate through the journey of life.
The only good thing about academic education is that it helps you to read, write, and calculate.
Sorry, I know this is a personal development blog but I just had to put this on my list. Game of Thrones is one of the few Television Shows I watch and I can't wait for the final season. The TV show makes me forget everything for a moment and dissolve into wonderland. Can't wait to see who will eventually win the GAME OF THRONES.
Conclusion
Hope these truths had an impact on you.
Anyway, there are many hidden truths I have learned after dedicating my life to discovering how life and the Infinite Intelligence works. I believe that life is so good and we can experience heaven on earth if we live in alignment with the universal flow.
I believe you already know that this is my last article in 2018. But don't worry, I will give you more nuggets of wisdom when I'm back in January. I have worked so hard this year, and I think I need a break. And to all readers who have a dream, keep working on it and remember that if you don't give up you won't fail. I have not yet achieved my dreams but I know that I will achieve them soon if I work hard and persevere enough.
Every great person was like you and me. They just persevered when others gave up, and all they cared about was achieving their dreams; nothing else. We'll also achieve our dreams if we just don't give up. The universe has already given us whatever we want. We just have to play our part by working hard and trusting the future.
Thank you so much for reading this blog post.
I also thank all my loyal readers, especially Alan Maicon and Steve Ogut for making me feel that some people out there love my work. Thanks a lot.
ANYWAY
You can grab my free book and receive enlightening knowledge I have learned this year.
And lastly, always remember Jim Rohn's words.
"Make plans like an adult and believe in them like a child, and the most incredible things will happen.' – Jim Rohn
And if
YOU BELIEVE IN YOUR DREAMS COMMENT 'YES' IN THE COMMENT BOX BELOW
HAPPY HOLIDAYS
LoveYa
You are welcome to join my facebook community; The Unbounded Wisdom Community for insightful ideas and wondrous nuggets of wisdom.
Do you want to AWAKEN and know what's HIDDEN from you? Subscribe to get a free copy of my 14 page – book: Awaken from The Deep Sleep