I Just Realized The Top Four Proven Truths About Success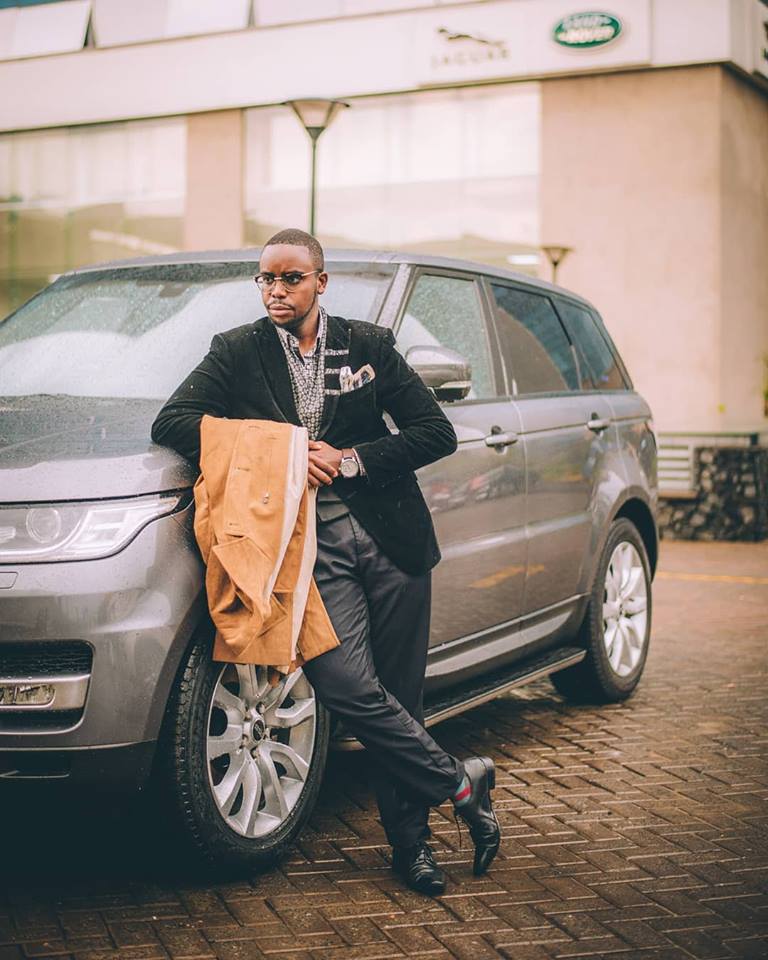 Apart from working hard towards having a successful life, I love studying success because I always want to know what it takes to be successful. Furthermore, I study success to check if successful people faced the same challenges I'm facing.
One thing I came to learn from my personal journey and studying success is that achieving success is tough. Besides this, I also realized the four PROVEN truths about success.
Personal Development is Essential for Success
Not all successful people went through personal development before they succeeded. However, most of them agree that they read and listened to personal development books and tapes. For example, Sara Blakely (Net worth – $ 1.03 Billion) revealed that she loved listening to Wayne Dyer's personal development tapes.
Personal Development leads to success because it results in self-knowledge, self-awareness, the identification and development of talents, self-confidence, and a positive mindset. Besides this, it enables individuals to know what success requires from them hence making the journey shorter.
'Personal Development is a Major Time Saver. The Better You Become, the Less Time it Takes to Achieve Your Goals.' – Brian Tracy.
'Growth is the great separator between those who succeed and those who don't. When I see a person beginning to separate themselves from the pack, it's because of personal development.' – John Maxwell.
Mentors Make The Journey Easier and Shorter
Mentors make the journey easier and shorter because they enable you to realize what you have to do to meet success. For this reason, it's hard to make mistakes when you have a mentor.
As an aspiring blogger and author, I realized that my journey is a little bit tougher because I lack a mentor. It dawned on me that I have to look for a mentor so that he/she can guide me on how to make my blog successful because I waste a lot of time trying to pinpoint the best tactics for growing my blog.
Besides this, I also realized that I needed a mentor after knowing that many successful people had individuals who guided them on their journey to greatness. For instance, Warren Buffet (Networth – $ 82.6 Billion) was mentored by Benjamin Graham, Tony Robbins (Net worth $ 480 Million) was mentored by Jim Rohn, who was mentored by Earl Shoaff.
It Might Take Long Before We Meet Success
After reading biographies of successful people in various careers, I realized that it takes 4 to 10 years of hard work for one to meet success. For some, it takes a short period of time, but to most, it takes long before they see the first signs of success.
Therefore, as go-getters, we must not expect to meet success as soon as we start chasing our dreams. However, we must realize that success will eventually arrive if we'll never quit. One thing I also realized is that all the people who wanted to succeed, and worked towards success, eventually succeeded. That being the case, we just have to be patient and confident that we'll meet success.
The best way to be patient and to persevere when our success seems to take long is to forget about the outcome for a while and focus on improving our skills and providing immense value through our work.
Mistakes are Part of the Journey
No one starts as an expert, and therefore be ready to make hundreds of mistakes on the journey to greatness. Mistakes are unavoidable because the journey is mostly based on trial and error as we never know the exact path to success.
For this reason, at some point in your journey, you will realize that you've been doing things the wrong way. Don't beat yourself up; mistakes are part of the journey.
Recently, when I decided to read my posts, I realized that they had several mistakes. My English is poor, and some of my posts lack good sentence flow. I don't regret making these mistakes because they make me eager to learn more about writing. Also, I understand that every successful person made mistakes on his journey. However, I'm working on making me a better writer.
Listen to Beyonce's advice on making  mistakes.
Concluding Remarks
Therefore, we must always strive to learn from our mistakes and avoid being angry at ourselves when we make them. Mistakes are part of the journey, and we grow from them.
Besides this, we must embrace personal development, and strive to find a mentor who will guide us towards our final destination.
Finally, we have to be aware that success might take longer than we expect, and for this reason, we must practice loving the journey and forgetting about the outcome.
N/B- I encourage you to provide more truths about success in the comment box below
Twitter username – Isaac Wechuli. Facebook Username – Wechul Isaac
Facebook Group – The Unbounded Wisdom Community
Also, if you enjoyed this post, please consider sharing it on social media platforms, i.e facebook, Instagram, or twitter.
N/B – Photography – @simplykech – 0735891691
DON'T FORGET TO SUBSCRIBE
16 Sensational Quotes by the Rich and Famous That Prove Hard Work is the Secret to Success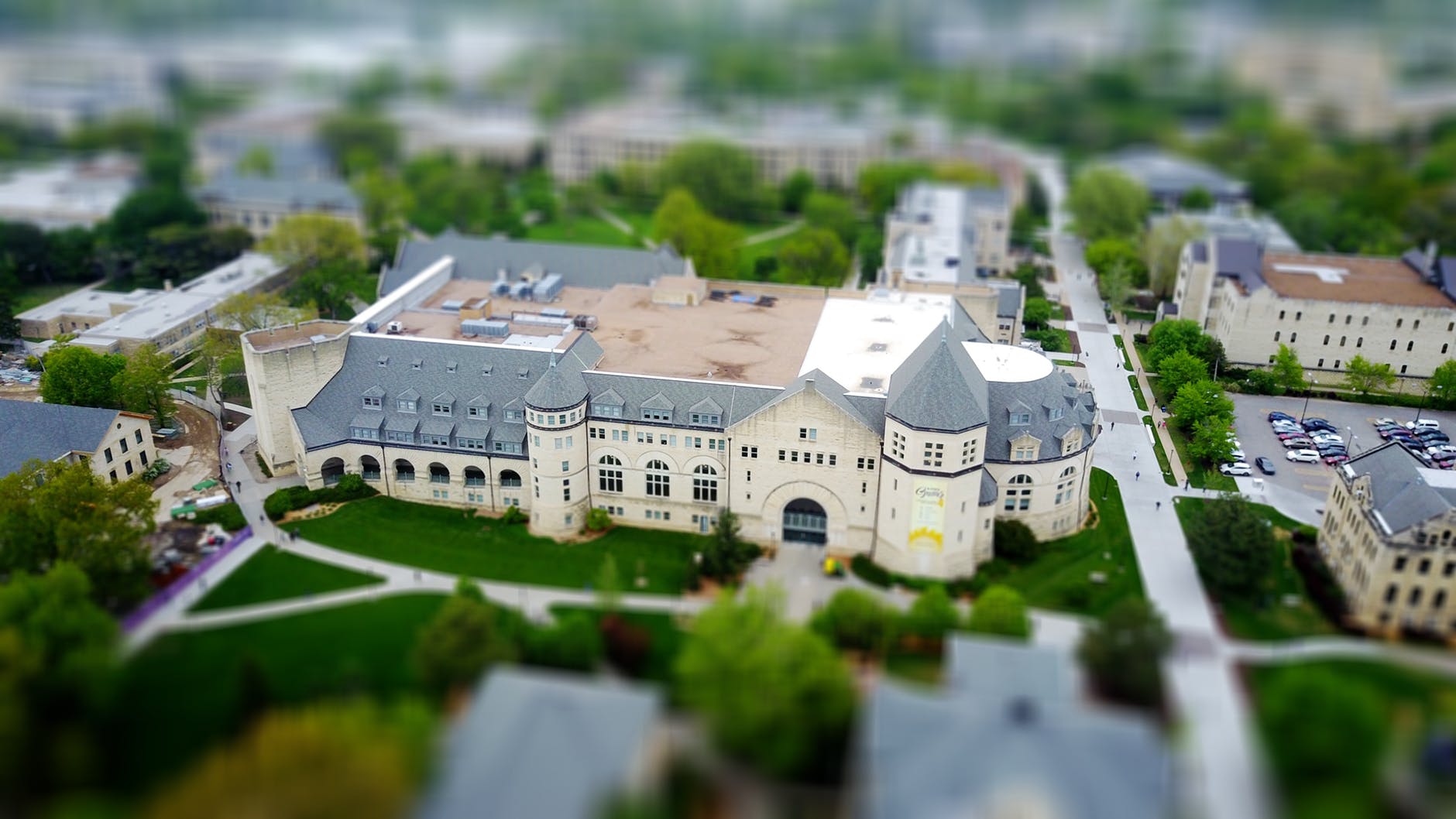 I have written twice, on why hard work is the secret to success because I believe that hard work works. Today, I compiled quotes I noted down from books, songs, interviews, and speeches of some of the world's famous millionaires to prove that these folks really believe in hard work.
Here are they
'I never cried, never complained, I just worked hard. To get to where I got to in life, it has been hard work.' – Mayweather, boxer, (Net worth – around $ 700million).
'I represent being sucker-free, being positive, and working hard. I don't hate on anybody, I'm not a negative individual, and I just wake up and I just try to work the hardest I can work.' – Puff Daddy, American Rapper & Entrepreneur (Net worth $810 -900 million)
'I just kept at it. I work, work, work, work. I hate lazy people, I hate laziness.' – Nicki Minaj, Rapper & Singer (Net worth – $ 70 million)
'They always tell me nobody is working hard as you, and even though I laugh it off men, it's probably true coz when all my friends are out partying I'm just here making music that they party to.' – Drake, Rapper (Net worth – $120 Million).
'Dreams don't work unless you do.' – John C. Maxwell, American Author & Pastor (Net worth – $ 700 million).
'I have brothers like Rick Ross, and Wayne who are working like non-stop. I think we all push each other harder.' – Drake, Rapper (Net worth – $120 Million).
'I have never viewed myself as particularly talented, where I excel is ridiculous, sickening work ethic. While the other guy is sleeping, I'm working, while the other guy is eating, I'm working. – Will Smith, Actor (Net worth – $250 million)
'Ignore the naysayers, and WORK LIKE HELL.' – Arnold Schwarzenegger, Actor (Net worth – $ 400 million)
'If you want to win, there is absolutely no way around hard hard work.' – Arnold Schwarzenegger, Actor (Net worth-$ 400 million).
'Work-hard, and who knows maybe someday you'll find yourself standing on the stage, or maybe someday somebody will give you an award calling you an innovator.' – Justin Timberlake, Singer – Songwriter (Net worth – $230 million).
'I had no money to go to college so I had to work three jobs, and I learned a work ethic that I think made me who I am. I am a very hard worker, I am not the smartest kid in class, but just in terms of being clever and having hustle, I think my career proves that I'll get it done no matter what – Jason Calacanis, Internet Entrepreneur (Net worth – $20 million).
'Work-hard every waking hour if you are starting a company because if somebody else is working 50 hours and you are working 100, you will get twice as much done in the course of the year.' – Elon Musk (Net worth- $ 20 billion)
'I think there is no secret to success. It's all about hard work. It's about going out there and practicing more than your teammates or opponents.' – Alex Morgan, Footballer ($ Net worth – $3 million ).
'Talent without hard work is nothing.' – Christiano Ronaldo, Footballer (Net worth – $400 million)
'If you think you can make it without working, you are making a mistake. If you are not going to work hard forget about it.' – Arnold Schwarzenegger, actor (Net worth – $ 400 million).
You have to work. I work every day and this is why I'm in the top level. It is not by coincidence it's because I put extra-work outside the field.' – Christiano Ronaldo, Footballer (Net worth – $400 million)
Which of the above quotes did you like?
Feel free to join my facebook group Unbounded Wisdom Community for more insightful quotes and discussions.
You are free to join my email list for personal discussions and regular updates.
6 Types of People Who Progress Faster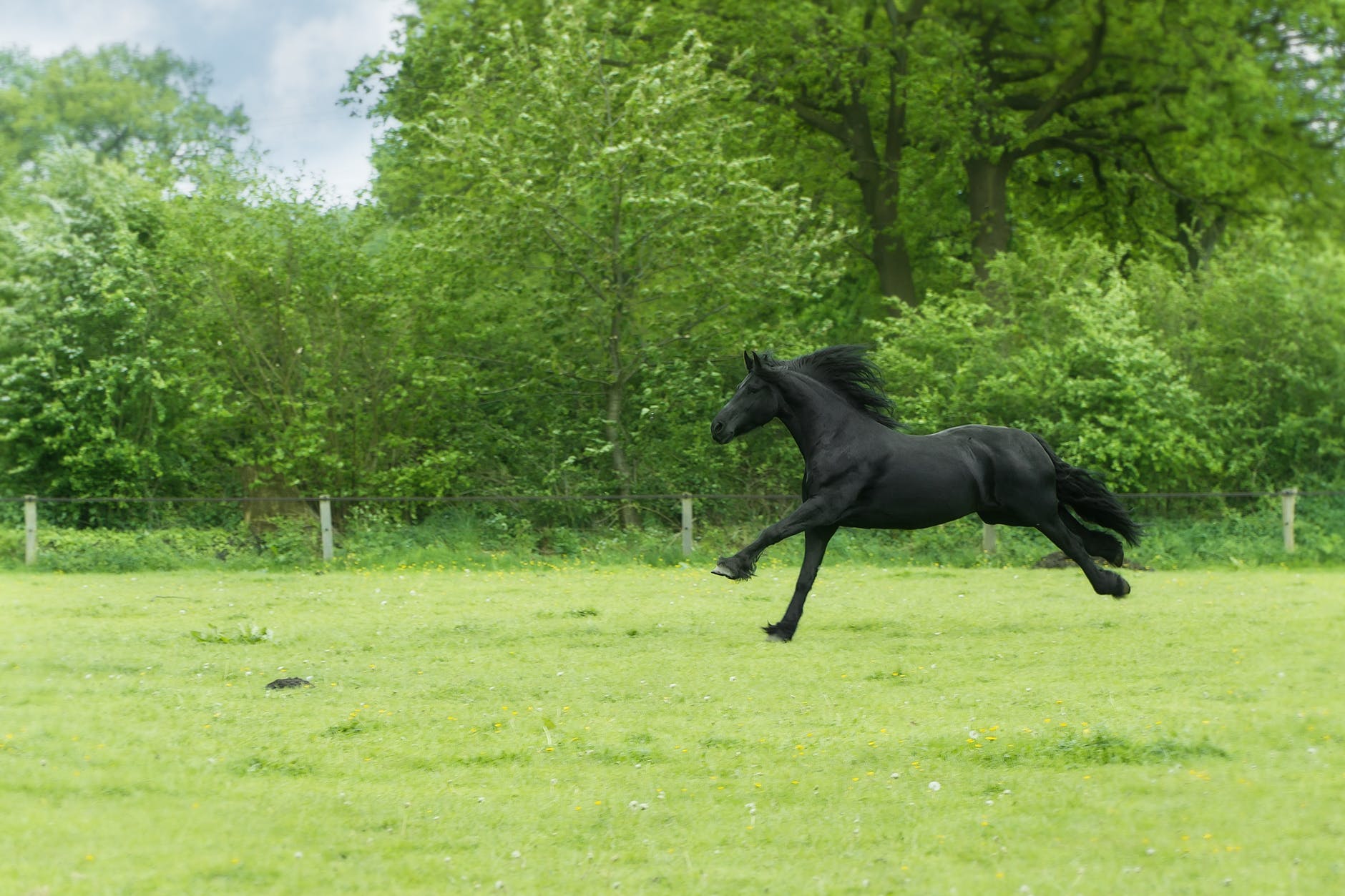 It recently dawned on me that even after working, praying, and believing, the progress towards success is usually super-slow for most of us. However, there are six types of people who seem to get ahead faster. These guys make quick progress, and for this reason, everybody around them believes they will succeed. These guys are ordinary individuals with exceptional characters.
Here are they:
The Passionate
Passionate individuals progress quickly because they are obsessed with their work. They work all the time without getting tired because they enjoy their work, and don't perceive it as work. Their work ethic makes them progress quickly because they do more things within a short period.
A passionate person working 16 hours a day is more likely to get ahead faster than an individual working 10 hours day.
The Strong Willed
Strong-willed people are highly determined folks who will do whatever it takes to succeed. They progress quicker because nothing can stop them on the road to success. Obstacles never slow them down because they will do everything they can to quickly overcome them.
Besides this, they never waste time thinking of past or possible failures because they only focus on achieving their goals. They fully utilize the present moment and do whatever it takes to meet success.
Highly Self-Disciplined Individuals
Highly self-disciplined individuals progress faster because they work even when they don't feel like working. Passionate individuals might progress slower because they might stop working when discouraged or when they don't feel like working. However, self-disciplined individuals, work even when demotivated, and they don't need huge doses of motivation for them to keep moving forward.
Furthermore, self-disciplined individuals progress quickly because they seldom get distracted. They never allow anything to stop them from getting things done.
The Risk-Takers
Risk-takers fail a lot. However, they get ahead faster than those who play safe when their risks pay-off. Risk takers also learn to overcome the fear of failure hence resulting in them progressing quickly because they try out many things, and fail forward. Lastly, risk takers learn a lot from taking risks, and they also meet many opportunities that come from risk-taking.
'Progress always involves risks. You can't steal second base and keep your foot on first.' – Frederick Wilcox
Emotionally Intelligent Individuals
Emotionally intelligent folks progress quicker because they know how to relate to people. Also, people love to do business deals with them because they are supportive and likable. They, therefore, get ahead faster because they can team up with many individuals and work towards a common goal.
Individuals who focus on one thing
Individuals who focus on one thing progress quicker than those who invest their efforts in many things/projects. Many individuals usually progress slower because they have a plan B which they also work on because they fear that plan A might fail. Little do they know that having a backup plan slows them down because it divides their attention.
If two people want to succeed in music, and one dedicates all his time on music, while the other one only practices music for 5 hours a day, and uses the rest of the day to work on another project that might provide income in case he fails in music, which of the two will progress faster?
People who have backup plans move slower because they focus on failure and they never trust in their dreams/projects, and abilities. They mostly concentrate on things that will help them in case of failure. However, people who die with one plan/project often succeed quicker, because they believe in themselves/their projects, and they give them 100% of their time and effort.
'There is no reason to have a plan B because it distracts you from plan A.' – Will Smith
Concluding Remarks
I always wondered why some people progress quicker than others. For this reason, I studied a number of successful people and I realized that passionate, strong-willed, disciplined, risk-taking, emotionally intelligent individuals, and those who focus on one thing often succeed faster than the rest of us. However, there are many more types of people who get ahead faster, and you are free to mention them in the comment box below.
You are welcome to join my facebook group, Unbounded Wisdom Community for discussions, and powerful quotes
JOIN MY EMAIL LIST FOR UPDATES AND PERSONAL DISCUSSIONS