THE FOUR PROVEN WAYS TO BECOME A MILLIONAIRE ($1 Million and above)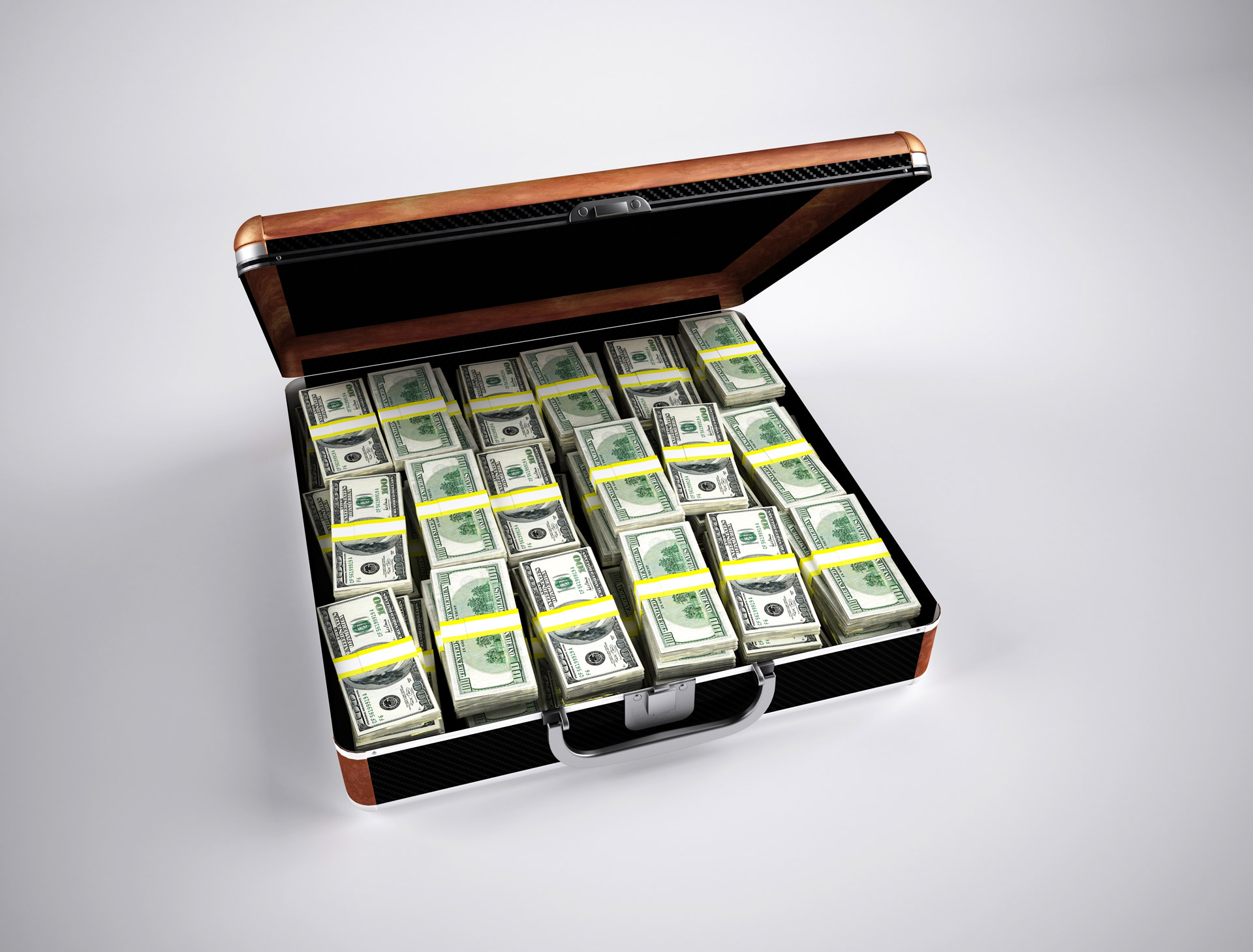 I always wonder how some folks manage to reach the Millionaire Status while a large percentage of the world's population struggles with financial difficulties.
For this reason, I usually spend a large part of my time studying the self-made millionaires' biographies to check how these individuals reached massive levels of financial success.
From their biographies, I realized the 4 main ways to become a million-dollar millionaire.
Climbing the Corporate Ladder
You can become rich by climbing the corporate ladder. Millionaires such as Brian Dunn (Best Buy's CEO), and Jack Welch (General Electric CEO) were once junior employees, but they became the CEOs of their companies.
Brian Dunn was once paid more than $3 million within three months, while Jack Welch received a contract termination fee of $ 417 million.
Brian Dunn commenced his career as Best Buy's sales associate, while Jack Welch started as a Junior Engineer.
Climbing the corporate ladder is, therefore, one good way to become rich. However, it's not easy to climb the corporate ladder because you have to work extremely hard for you to do so.
Brian Tracy teaches that for you to climb the corporate ladder and reach executive level positions, you have to enjoy working for your company so much that you use your free days working. Besides this, he teaches that you have to treat the company as if it's yours, and you always have to be the first one to arrive and the last to leave.
If you work so hard, you'll be highly skilled in whatever you do, and your firm will do anything, including promoting you so that it retains you.
I wonder how today many people hate working hard for their employers, and still expect to rise to high positions. If you are one of them, kindly forget this method as a means to 'millionare-hood.'
Investing in Businesses While Still Working For Another Person
Some individuals have become millionaires by investing a large percentage of their incomes in various businesses.
If you can't climb the corporate ladder, you can, therefore, invest your income in businesses or stocks.
However, this method is also hard because you'll always have to find time for managing your investments. People who became millionaires through this method rarely slept because they had to work for both their bosses and still manage their investments.
It's hard to work on different things. However, it's not impossible because there are some people out there doing it. If they can do it, why not us? Why? I don't see why.
Starting Your Own Company
You can become a millionaire by starting a company and giving it all you got.
Many millionaires used this formula. For instance, Richard Desmond ($ 1.45 Billion), and Mike Ashley ($ 3.8 Billion) built their million-dollar companies from scratch.
The hard part of this method is that it will eventually require you to quit your job if you have one because starting a million-dollar company from scratch requires a large part of your time. You have to work for the company day and night.
Also, you might fail to receive profits in the first few years. For instance, Jack Ma's company, Alibaba, never received profits in its first three years.
You have to have high levels of confidence in your company for you to dedicate all your efforts to it without realizing profits in its early stages.
Using Your Talent
Some people have used their talents to enter millionaire-hood. Musicians, like Eminem (Net worth-$190 Million), Dolly Parton (Net worth-$ 500 Million), and Lil-Wayne (Net worth-$150 Million), have earned millions of dollars from their music. Besides musicians, some actors and sportsmen have also made millions from their talents.
This path to riches often seems easy, but it's also a hard method. You'll have to find your talent, and start working on it. And, you'll have to withstand earning few or no dollars for a long period before you become rich and famous.
This method also requires you to be very humble in the beginning stages of your career. For example, in the beginning phases of her acting career, the 'Game of Thrones,' actress, Emilia Clark had to accept roles that many beginning actors would have rejected. She appeared in commercials, and she also played old ladies and prostitutes.
Besides humility, for you to earn huge money from your talent, you have to work very hard on perfecting it. You have to become the best of the best for you to get noticed.
For this reason, many people give up on this method because of the amount of hard work, and humility it requires.
Concluding Remarks
I believe you have noticed that none of the 4 methods is easy. They all require hard work and extraordinary levels of determination.
Riches don't come easily, and that's why only 1 percent of the world's population is above the million-dollar mark.
In the USA only 14,814, 453 people out of 325,000,000 individuals are millionaires ($ 1 Million dollars and above) while in Kenya, around 9,000 people out of 47,000,000 people are millionaires.
However, I believe that we too can reach the millionaire status if we are determined, and if we decide not to discourage each other, but to push each other harder. I hope we'll meet at the top.
Thank You for reading.
If you have any other methods of becoming rich, you are free to list them in the comment box below. Feel free to disagree.
follow me on Twitter and Facebook. Twitter username – Isaac Wechuli. Facebook Username – Wechul Isaac
Facebook Group – The Unbounded Wisdom Community
Also, if you enjoyed this post, please consider sharing it on social media platforms, i.e Facebook, Instagram, or Twitter.
N/B – Photography – @simplykech – 0735891691
DON'T FORGET TO SUBSCRIBE
4 Unique Lessons I Learned From Goal Setting that Will Make You Start Setting Goals Right Now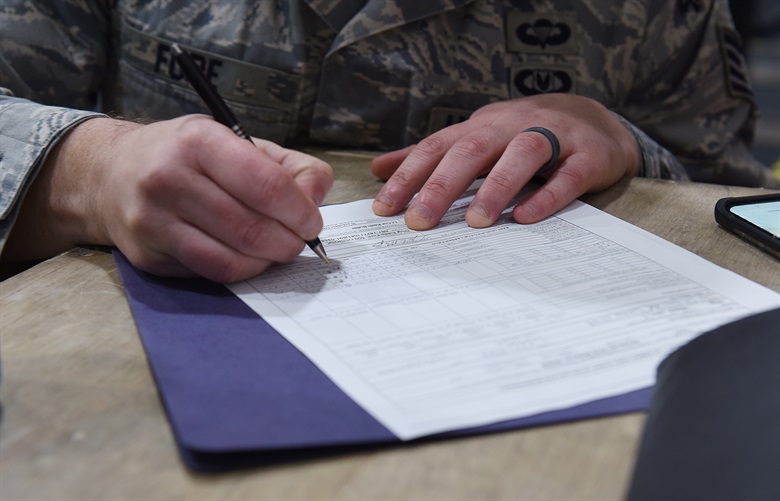 Before I started setting goals, I thought goal setting was useless because I never saw how the practice could improve my life. However, I realized the magic of goal setting when I started setting and writing down goals in August 2015.
Goal setting is a wonderful thing, and many studies reveal that people who set goals progress quicker than those who don't. Besides progress, there are other lessons I learned from goal setting which many people don't tell you.
Here are they
Goal Setting Proves that the Law of Attraction Works
According to The Law of Attraction, you attract what you constantly think about. I never believed this law until I started writing down my goals and realized that I achieved some of my goals because I constantly thought about them. For example, in 2015, one of my main goals was to get an exotic dog. I didn't have the money to buy the dog but the amazing thing is that I got it. I know you are wondering how I got the dog.
Here's how?
After writing down the goal of getting a dog, I became obsessed with getting a dog because I always read my goals every day.  I spent a large percentage of my time thinking and talking about how I will get a dog.
A few months later, my friend's dog fell sick, and I offered to take care of it. One day as I was taking it to the vet, I met a friend's friend who asked me to take care of his dog because he was traveling.
I accepted the offer, and after a few weeks, the dog owner told me to keep it because he believed that he will never have the time to care for his dog. And that's how I got Bobby, the best dog in the world.
By the way, Bobby was pregnant when I got her, and she gave birth to six pups on 9th October 2015.
Goal Setting Proves That You Don't Have to Know the 'How.'
I wrote in the article, 4 Major Reasons Why We Avoid Dreaming Big, that people fear to dream big because they don't know how they will achieve big dreams. I also feared to dream big whenever I thought about 'how' I could achieve big dreams.
However, setting big goals and achieving them enabled me to dream big because I realized that I don't always have to know how I will achieve my goals.
In 2015, one of my goals was to relocate to Nairobi (Kenya's Capital City), but I didn't have the money for relocation. I never knew where I could get the money but I just wrote down the goal.
Five months later, my friend Silas called and informed me about a vacancy at his workplace which was in the city. I went to the city, passed the interview, and my parents sponsored the relocation. It a happened so fast. I didn't know how it happened, but it happened. I found myself working and living in Nairobi.
Goal Setting Increases Faith in Big Things
Goal setting increased my faith in achieving big things because I always achieve half of the goals I set regardless of how big or small they are. My three years of experience with goal setting made me set big goals this year because I have faith that I will achieve most of them.
Goal Setting Made me a Hard worker
I always know that I will be depressed or I might give up on goal setting if I don't achieve my goals. Therefore, I often work hard so that I achieve my goals. For this reason, I now have a hard working habit because I have never stopped setting goals.
Concluding Remarks
Therefore goal setting can increase your faith, make you a hard worker, and enable you to realize that you can achieve whatever you set your mind to.
For this reason, start setting goals and you will experience the power of goal setting after you achieve half of the goals you'll set. Lastly, remember to pray for the wisdom and strength you need for achieving your goals.
THE END
Welcome to my facebook group, Unbounded Wisdom Community for more ideas and discussions relating to success.
PLEASE SUBSCRIBE FOR UPDATES
Six Disastrous Effects of Acting Rich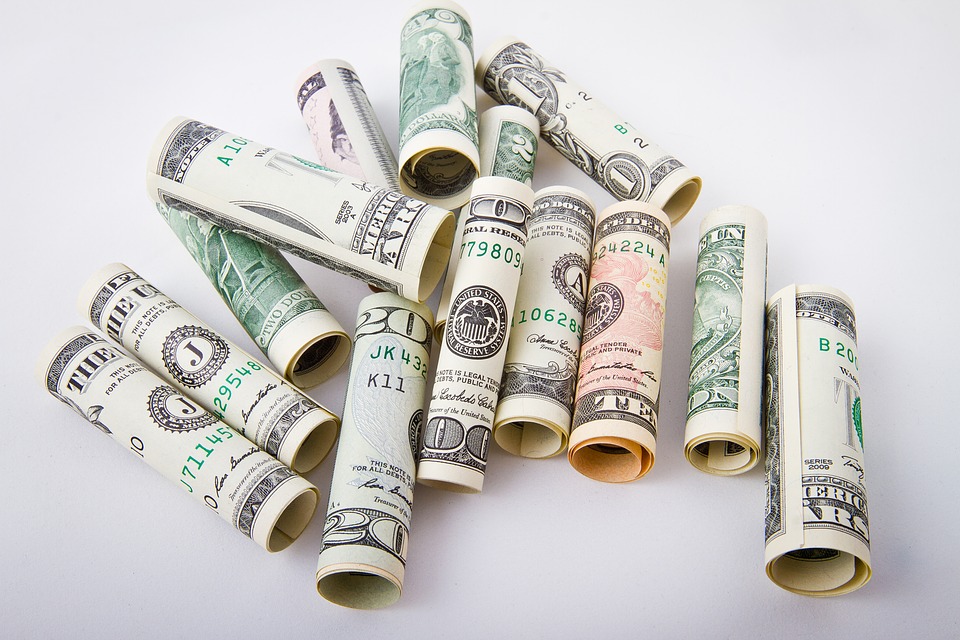 I just noticed that the modern society loves acting rich. We adopt fake lifestyles to boost our social images and make people believe we are wealthy. Besides this, we love acting rich so that we impress our friends, neighbors, and spouses. Little do we know that acting rich is bad because of the following effects.
Excessive Spending
The first catastrophic effect of acting rich is excessive spending. Many people who pretend to be rich often spend more than they earn because they continually buy expensive things to maintain their 'rich' status. Such individuals also spend extravagantly when they are around people so that they prove their 'wealthy' status.
Excessive Borrowing
Since I started handling money, it dawned on me that most people who love borrowing money are those who act rich. One thing I also realized is that these individuals seldom pay their debts because they have too many of them.
Pretending to be rich is an expensive thing folks, and for this reason, it will result in you spending more than you earn.  When you continually spend more than you earn, you will have to constantly borrow money for you to meet your daily needs.
Fake friends
You will attract several fake friends if you love acting rich.
Some people love having friends who recklessly spend on them. Such individuals will only stick around when you have money to spend. However, when you go broke they will be nowhere to be seen.
Besides this, such friends will never be available when you are in need of emotional or financial support. Moreover, they will never tell you to control your spending habits and focus on securing a better future because they will always want you to spend on them.
You Will Never Invest
You will seldom invest your money in productive projects if you always act rich because you will have little or no money to invest as a result of excessive spending and borrowing. Furthermore, because your focus will be on looking rich, investing will be the last thing that will come to your mind
You Will Never Be Rich
Ironically those who pretend to be rich die poor because of excessive borrowing, lack of investments, and overspending.
'Pretending to be rich can make you poor, learn to live within your means.' – Alux.com
You Will Be Materialistic
Pretending to be rich makes you a materialistic person. You will be so obsessed with material things because you'll depend on them to look and act rich.
Being materialistic is bad for you because it results in hopelessness, unhappiness, self-centeredness, and selfishness. Besides this, you will never be satisfied with whatever you have if you are materialistic.
Concluding Remarks
With this in mind, we must stop pretending to be rich because of the harmful effects of this behavior. We must accept our current financial positions, save more money, invest in productive projects, and riches will surely come.
DO YOU AGREE WITH THE ABOVE EFFECTS? STATE YOUR OPINION IN THE COMMENT BOX BELOW
Welcome To My Facebook Group Unbounded Wisdom Community where we share insightful quotes and ideas.
DON'T FORGET TO SUBSCRIBE