29 Most Enlightening Sadhguru Quotes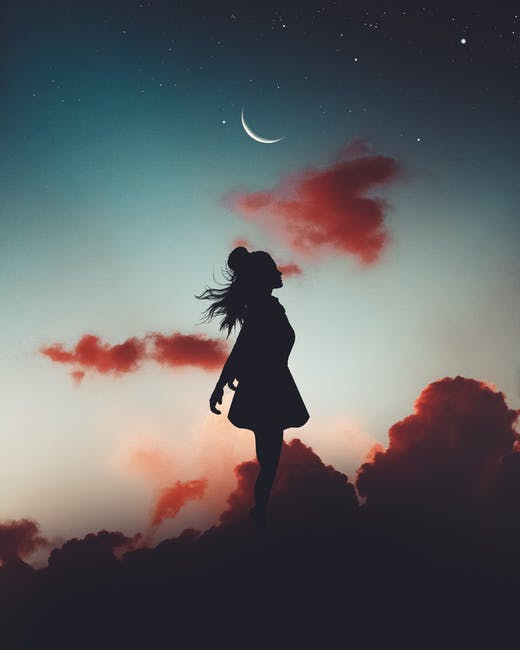 Sadhguru or Jaggi Vasudev, is an enlightening Indian spiritual mystic who primarily teaches about the importance of building one's inner life. He's a good teacher and a successful author.
I have gained amazing spiritual insights from his talks, books, and blog. You must thus read his works if you are hungry for spiritual growth.
9 months ago, I shared with you some of Sadhguru's insightful quotes which you liked. Today, I'll share with you 29 of his most enlightening quotes.
Enjoy:
'What comes our way is not in our hands but what we make out of it is 100% in our hands.'
'What people are generally calling destiny is essentially what they end up creating unconsciously.'
'If a human being stays focused on something, inevitably it will yield. How can it not yield? The universe will yield to you if you are focused.'
'There is nothing to gain or lose in this life. You came with nothing, whatever the hell is happening you are on the profit side.'
'It's best if you are a failure in life cause that means your vision is large.'
'Being human means that we can craft our life the way we want.'
'Only where there is no clarity one seeks confidence, where there is clarity you don't need confidence.'
'If you know how to deal with what's happening now, you know how to deal with your entire life.'
'If anyway you shine, sometimes you may be seen by people, sometimes you may not be seen by people. The important thing is you are shining within yourself, and that's all that matters.'
'Do whatever the hell you want in your life, but you must be intensely focused on something.'
'If you take charge of your mind, your thought and emotion, 50 -60% of your life and destiny will happen the way you want. If you take charge of your life energies, 100% of your life and destiny will happen the way you want.'
'In your life, if you don't do what you cannot do, that's not an issue. But if you don't do what you can do you are a disaster.'
'It's not about being positive or negative. The important thing is that you just focus on enhancing this life.'
'If everything is going wrong with your life, and you are still wonderful, we can say you are enlightened.'
'When we come to life there is no such thing as my life and your life. This is a living cosmos.'
'Do whatever you want to do, but do it well, that's all that matters.'
'I constantly remind people that there is one enemy in your life and that's you. If you fix this one person, everything is fine with you.'
'If your joy is determined by something or somebody around you, the chances of you being joyful in your life are small.'
'If you do things only with your logic, everything becomes quite miserable because you will have to go through logical steps for everything.'
'You are a ghost with a body.'
'If you keep walking, you will inevitably get somewhere.'
'If you are pursuing enlightenment, choose any one thing, either joy, blissfulness, love, anger, or hatred. Be loyal to one thing every moment of your life, and you'll become enlightened.'
'Whenever something hurts you, there are two options, you can either become wounded, or you can become wise.'
'Goal-oriented means we are interested in the consequence and not the process. If you are not interested in the process, you should not be an artist. The process is an end in itself.'
'However young and healthy you are, you gonna die one day.'
'Desire is just an intention. An intention won't make things happen. An intention will only set direction. You have to make the journey.'
'Don't ever think of a goal. What should I become, how should I be, what should I create. Don't worry about these things. If you are devoted to the process something will come up. Something more beautiful than you imagined will happen because you are devoted to the process.'
'Don't think of art as a way to earn a living. Living will happen.'
'The more things hurt you early on in your life, the wiser you should have become. But unfortunately, most people become wounded.'
Hope you enjoyed Sadhguru's quotes. You are free to note down more of his enlightening quotes in the comment box below.
31 Quotes that Encourage Amor Fati (Amor Fati Quotes)
Amor Fati (love of fate) is a stoic philosophical concept mostly promoted by Friedrich Nietzsche. The concept asks us to embrace suffering by perceiving it as a necessary aspect of life. Amor Fati discourages us from resisting life's obstacles and challenges. Instead, it asks us to love them and use them as fuel for our potential. Mainly, it urges us to embrace whatever happens.
I used to ignore Amor Fati because I perceived it as a pessimistic philosophy that would attract negative events in my life if I embrace it. However, I have now realized that it is a valuable philosophy that helps us overcome the difficulties of physical life that we'll all face. It helps us embrace a positive attitude towards life's challenges and prevents the possibility of severe depression when we face them. Most importantly, I realized that Amor Fati forces us to learn to surrender to the flow of life.
I fell in love with Amor Fati and collected the following Amor Fati quotes.
"The only way to make sense out of change is to plunge into it, move with it, and join the dance." – Alan Watts
"The Fates lead the willing, but drag the unwilling." – Cleanthes
"If we are lashed and torn by fortune, let us bear it." – Seneca
"What then is part of a good man, to offer himself to fate." – Seneca
"Remember that there is nothing stable in human affairs; therefore avoid undue elation in prosperity or undue depression in adversity."- Socrates
"The moment you accept what troubles you've been given, the door will open. Welcome difficulty as a familiar comrade. Joke with torment brought by the friend. Sorrows are the rags of old clothes and jackets that serve to cover, then are taken off." – Jalaluddin Rumi
"Try not to resist the changes that come your way. Instead, let life live through you. And do not worry that your life is turning upside down. How do you know that the side you are used to is better than the one to come? – Jalaluddin Rumi
"Accept whatever happens to you, in crushing misfortune be present." – Sirach 2:4
"I do not want to wage war against ugliness. I do not want to accuse; I do not even want to accuse the accusers. Let looking away be my only negation! And, all in all, and on the whole: someday I want only to be a Yes-sayer!" – Friedrich Nietzsche
"My formula for human greatness is amor fati: that one wants nothing to be different, not in the future, not in the past, not for all eternity." – Friedrich Nietzsche
"A person who reasons well, understands and considers, that if he joins himself to God, he shall go safely through his journey. 'How do you mean join himself to God?' That whatever is the will of God may be his will too, that whatever is not the will of God, may not be his."- John Bonforte, Philosophy of Epictetus
'Say to yourself, 'I have placed my pursuits under the direction of God. Is it his will that I should have a fever? It is my will too. Is it his will that I should obtain anything? It is my will too.'- John Bonforte, Philosophy of Epictetus
"Conduct me, O God, and thou, O destiny. Wherever your decrees have fixed my lot. I follow cheerfully." –John Bonforte, Philosophy of Epictetus
"Don't hope that events will turn out the way you want, welcome events in whichever way they happen: this is the path to peace." – Epictetus
"Life is a series of natural and spontaneous changes. Don't resist them – that only creates sorrow. Let reality be reality. Let things flow naturally forward in whatever way they like." – Lao Tzu
"No amount of anxiety makes any difference to anything that is going to happen." – Alan Watts
"To be in alignment with what is, means to be in a relationship of inner nonresistance with what happens." – Eckhart Tolle
"When you hate what you are doing, complain about your surroundings, curse things that are happening or have happened, or when your internal dialogue consists of shoulds and shouldn'ts, of blaming and accusing, when you are arguing with what is, arguing with that which is always already the case. You are making Life into an enemy and Life says,"War is what you want, and war is what you get." – Eckhart Tolle
"Become friendly toward life, welcome it no matter in what disguise it comes." – Eckhart Tolle
"Only if you resist what happens are you at the mercy of what happens, and the world will determine your happiness and unhappiness." – Eckhart Tolle
"God grant me the serenity to accept the things I cannot change, courage to change the things I can, and the wisdom to know the difference, living one day at a time; enjoying one moment at a time; taking this world as it is and not as I would have it; trusting that You will make all things right if I surrender to Your will; so that I may be reasonably happy in this life and supremely happy with You forever in the next. Amen." − Reinhold Niebuhr
"Once we truly know that life is difficult – once we truly understand and accept it – then life is no longer difficult." – Scott Peck
"To bear trials with a calm mind robs misfortune of its strength and burden." – Seneca
"Fighting with reality; fighting with the things we cannot change, will leave us disturbed, angry at the world, blaming others, resenting life, and hating the gods." – Jonas Salzgeber
Focus on what you control, and take the rest as it happens" – Jonas Salzgeber
"Don't create complexities around yourself. Don't create demands. Whatsoever comes on its own, receive it as a gift, a grace of God, and enjoy and delight in it." – Osho
"Life destroys nobody, but if you fight with it you will be destroyed by your own violence." – Osho
"Instead of pursuing happiness, start living life according to the way things are instead of the way they should be. Much unhappiness is caused by the belief that life should be different from what it actually is. Accepting reality for what it is will liberate you from the imprisonment of what ought to be." – Ernie Zelinski
"Whatever the present moment contains, accept it as if you had chosen it. Always work with it, not against it. Make it your friend and ally, not your enemy. This will miraculously transform your whole life." – Eckhart Tolle
"Always say "yes" to the present moment. What could be more futile, more insane, than to create inner resistance to something that already is? What could be more insane than to oppose life itself, which is now and always now? Surrender to what is. Say "yes" to life – and see how life suddenly starts working for you rather than against you." – Eckhart Tolle
"To resist change. To try to cling to life, is therefore like holding your breath: if you persist you kill yourself." – Alan Watts
I believe these quotes will help you understand the concept of Amor Fati and even encourage you to embrace it.
Shalom
Amazing Quotes From As A Man Thinketh by James Allen
James Allen's book, As a Man Thinketh, is so helpful to people who want to change their lives. James shows readers that they can change their circumstances using their thoughts. In other words, James informs readers that their thoughts create their reality.
James Allen wants us to perceive ourselves as masters of our destiny rather than victims of circumstance. After reading the book, you'll want to think thoughts that align with your desires.
I read the book and gathered these quotes.
Enjoy:
A man is literally what he thinks, his character being the complete sum of all his thoughts.
Of all the uplifting, ennobling thoughts you can dwell upon, none is more powerful than this: that you are the master of your own mind, the author of your own character, and thus the maker of your own destiny.
The mind is like a garden which can be cultivated or allowed to run wild. Either way, it will bring forth results.
People do not attract what they want, but what they are. Our whims and daydreams may not come true, but who we are will always be manifest in our external lives
Until we have wiped every impure thought from our minds and cleansed every spot from our souls, how can we know that our sufferings are the result of our virtues and not our faults? Or that victory will not come to us tomorrow, if we persist through today's setbacks?
The purpose of suffering is to teach, strengthen, and purify. Do not whine and pity yourself; learn and grow from your faults and failures. Search for the hidden justice that rules your life. Instead of kicking against circumstances, use them as stair-steps to greater heights, as challenges that reveal new powers within yourself.
Once you conceive a purpose, create a plan for its attainment. Look neither to the right nor left—fears and doubts will only pull you off-track. Those who focus on fear never accomplish anything. The power to do springs from the confidence that you can
The weakest soul, knowing its own weakness, and believing this truth that strength can only be developed by effort and practice, will, thus believing, at once begin to exert itself, and, adding effort to effort, patience to patience, and strength to strength, will never cease to develop, and will, at last, grow divinely strong.
As the physically weak man can make himself strong by careful and patient training, so the man of weak thoughts can make them strong by exercising himself in right thinking.
To achieve anything, we must lift our thoughts above sloth and self-indulgence.
All achievements—whether in business, science, the arts, or in personal development and spiritual evolution—are the result of purpose-driven thought.
In all human endeavors, there are efforts and there are results. The result is proportional to the strength of effort.
Peace of mind is the crowning jewel of wisdom. It is the result of long, patient practice leading to the mastery of thoughts and moods.
The more peaceful a person becomes, the greater their success and influence. Others will trust them, be drawn to them, and lean on them in times of trouble.
The vision that you hold in your mind, the ideal that you cherish in your heart—this you will build your life by, and this you will become.
Nature helps every man to the gratification of the thoughts, which he most encourages, and opportunities are presented which will most speedily bring to the surface both the good and evil thoughts.
The world is your kaleidoscope, and the varying combinations of colours, which at every succeeding moment it presents to you are the exquisitely adjusted pictures of your ever-moving thoughts.
UNTIL thought is linked with purpose there is no intelligent accomplishment.
They who have no central purpose in their life fall an easy prey to petty worries, fears, troubles, and self-pityings, all of which are indications of weakness
ALL that a man achieves and all that he fails to achieve is the direct result of his own thought
Circumstance does not make the man; it reveals him to himself.
You Are Welcome to Join the Unbounded Wisdom Community on Facebook for insightful quotes and ideas.