Don't Let This 'Selfie Shit' Fool You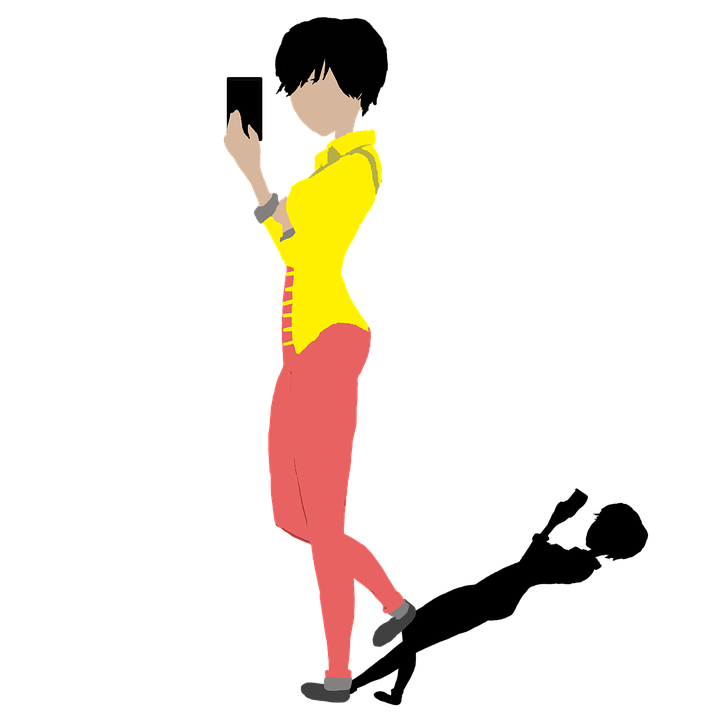 When I log into my Facebook account, I always meet with hundreds of selfies. These selfies mostly strive to portray the illusion that the selfie-takers are living a very happy and luxurious life.
Three years ago, before I started reading and watching self-help material, this selfie shit used to stress me. It even resulted in me succumbing to depression because I thought I was the only person with problems. Besides this, the pictures made me believe that my 'friends' were always making progress while I was the only one left behind. I was broke, and nothing seemed to work out for me. All my relationships sucked, and the only thing that gave me hope was 'prayer.'
However, today, these selfies never stress me anymore. It's not because I stumbled upon millions of dollars, but it's because I realized that the selfies are pieces of shit. It dawned on me that some of these people who often take 'happy' photos of them in luxurious places are as broke as hell. Besides this, some are even more depressed than I was, and their insecurities are what make them post 'selfies' that show how good their lives are. In addition, these are the people who fear to be left behind. Furthermore, they are self-obsessed attention seekers, and therefore, they use the selfies to get validation and praise.
When I started my blogging career, some of these individuals came to me for advice on how they can deal with depression. Others thought that blogging had made me rich; therefore, they continually asked me to loan them some money. I then realized that a good number of the 'selfie-takers' have larger problems than me. Therefore, the selfie shit just helped them create an illusion of everlasting happiness and prosperity.
Let me tell you a big secret. There is nothing like everlasting happiness in this physical world. Life is full of difficulties because they are what make us grow to our full potential. Therefore, don't think that some people are problem- free just because they often post silly photos of them having fun on social media.
Posting a selfie is not a bad thing. It might be good shit. I am just uncomfortable with individuals who continuously post selfies with the primary aim of showing people how they are always joyous and rich.
I am concerned because this selfie nonsense has led some individuals into depression and low self-esteem. People compare their lives with others based on their selfies, and they think that they are the only ones with problems or they are the only ones not making BIG steps in life.
To all my friends who look at facebook photos and feel bad, please don't be fooled. Most of the individuals posting these selfies are not wealthy. I have successful friends such as Dan Western (Founder of Wealthy Gorilla) and Josiah Humphrey (CEO at Appster) on Facebook, and I have never seen them posting silly selfies that try to show the world how rich they are. These individuals are always working hard: they don't have time to show off their wealth to the whole world.
Therefore, never be fooled by the selfies. Ignore them at all costs, and don't let them drain your energy. Just focus on your progress and realize that many individuals who show off on social media are neither happy nor wealthy. Furthermore, just like us, they have millions of problems. And to all the people who constantly show off on social media, my main advice to you is that you SHOW UP, don't just SHOW OFF. HOPE I SEE YOU AT THE TOP.
Guess you are wondering why I used a different tone today. It's because I wrote the article after reading Mark Manson's Book: The Subtle Art of Not Giving a F*?k.
Anyway, what's your say on this selfie nonsense? Feel free to air your opinion in the comment box below. 
N/B – Follow me on Twitter and Facebook. Twitter username – Isaac Wechuli. Facebook Username – Wechul Isaac
You are welcome to join the Unbounded Wisdom Community on Facebook
Also, if you enjoyed this post, please consider sharing it on social media platforms, i.e., Facebook, Instagram, or Twitter.
DON'T FORGET TO SUBSCRIBE
Three Main Factors That Determine Whether Your Thoughts Will Attract What You Want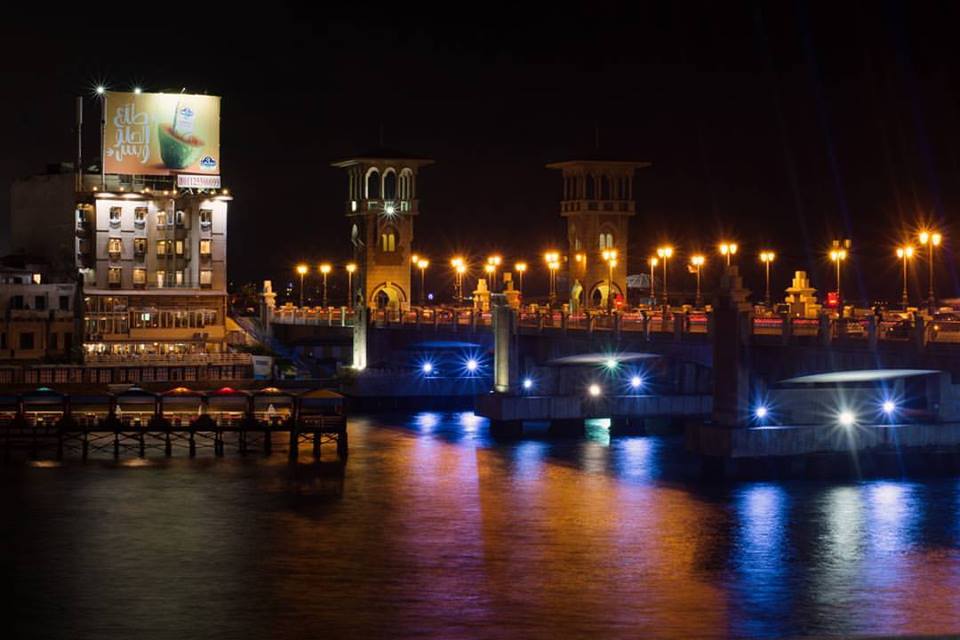 I have always researched on how I can make my thoughts attract what I want because many Great thinkers believe in the Law of Attraction. I have, therefore, read several books on the subject of thought so that I pinpoint the factors that influence the power of our thoughts to attract our desires.
It then dawned on me that the ability of our thoughts to attract our innermost desires is influenced by three main factors.
Repetition
The more you think about something, the quicker you attract it. For instance, if you regularly think about the lack of money, you will quickly attract poverty in your life. And, if you constantly think about making mistakes, you will often find yourself making mistakes.
Repeatedly thinking about something attracts it because these thoughts become deeply rooted in your mind which then makes you act in accordance with the thoughts.
Besides this, the repetition of a particular thought causes belief. The belief develops into a deep conviction which then attracts what you constantly think about.
Therefore, if you want to bring something into your life, ensure that you constantly think about it.
'Whatever we plant in our minds and nourish with repetition will one day become our reality' – Earl Nightingale: American Radio Speaker and Author (1921 -1989)
     2. Feelings
The Law of Attraction is greatly influenced by the feelings you accompany your thoughts with. If you have fearful thoughts about something, and you accompany these thoughts with fearful feelings, you will quickly attract what you fear.
Feelings help attract what you want because they determine your actions. For instance, if you feel motivated, you will work enthusiastically, and if you feel discouraged, you will act lazily.
Spiritual leaders and successful people understand the power of feelings. For instance, Rhonda Byrne, the author of The Secret, advises that thinking about riches is not enough to attract riches. She teaches that these thoughts will only attract riches only if we also feel rich.
Therefore, if you want your thoughts to attract your desires, ensure that they match with your feelings.  The Law of Attraction won't work if you try to think positively while feeling sad or anxious at the same time.
'You gotta feel like a boss before you become a boss.' – Rick Ross: American Rapper and Entrepreneur
Your Ability to Focus
Spiritual teachers such as Jaggi Vasudev, teach that you can attract what you want if you concentrate all your thoughts on your desires. He claims that most of us never attract what we want because our thoughts waver. We think about prosperity in one moment, and we think about scarcity and lack in the next moment. This type of thinking ensures we attract mixed results: we attract both what we want and what we don't want.
*People who think many kinds of thoughts must expect to receive a confused manifestation in their lives. If a gardener plants a thousand kinds of seeds, he will get a thousand types of plants – Ernest Holmes (Creative Mind).
Concluding Remarks
Therefore, if you want the Law of Attraction to work for you, ensure that you continuously focus your thoughts on your desires, and also make sure that your thoughts and feelings are in alignment. I am not an expert in the Law of Attraction, but I just realized that I have always attracted the things I don't want in my life because I often think about them. Sometimes, I might try to think about prosperity, but I then get back to thinking about what I don't want.
Therefore, the Law of Attraction has worked for me but on the negative side. However, this year, I'm trying my best to embrace positive thoughts and feelings so that I attract a good life. I know I will win because I WILL PERSIST UNTIL I SUCCEED.
Do you agree with me? feel free to air your ideas on the Law of Attraction in the comment box below.
For more on the POWER OF THOUGHT check out 13 Sensational Quotes on the Power of Thought
Follow me on twitter and Facebook. Twitter username – Isaac Wechuli. Facebook Username – Wechul Isaac
Facebook Group – The Unbounded Wisdom Community
Also, if you enjoyed this post, please consider sharing it on social media platforms, i.e facebook, instagram, or twitter.
DON'T FORGET TO SUBSCRIBE
5 Catastrophic Effects of Academic Education that Make Me Doubt Its' Importance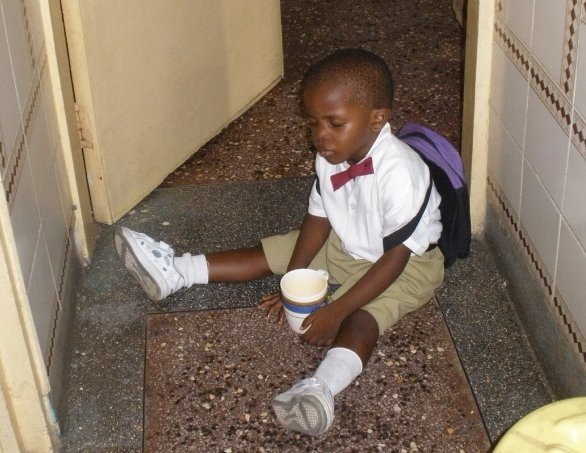 Since I was young, I was always told to work hard at school because achieving good grades leads to financial success. Besides financial prosperity, I was always told that academic education will make me exceptionally intelligent.
However, when I grew up and started studying successful and highly intelligent individuals, I realized that academic education did not play any role in making people intelligent or successful.
Also, I discovered the disastrous effects that academic education has had on people.
Therefore, in today's article, I will provide the 5 main implications of academic education that make me doubt if it's necessary for our progress in life.
Academic Education Prepares us to be Workers and Not Entrepreneurs
Academic education prepares us to work for other people for the rest of our lives. Teachers always told us that getting a high-paying job is the only path to prosperity. Therefore, we often struggled to get high grades so that we become employees and not employers.
Academic Education Makes Us to Have a Wrong Interpretation of Intelligence
Schools results in people having a wrong definition of intelligence. It makes people who fail in school think that they are unintelligent while it makes those who succeed in academic tests think they are intelligent individuals.
However, school does not make you intelligent. It only makes you an intellectual. An intellectual is an individual who can read, memorize, and understand things, while an intelligent person is he who has the ability to reason, and find solutions to all types of problems. Success in life requires intelligence and not intellectuality.
With this in mind, I believe that we all have the ability to prosper because we are all intelligent. However, school made some people believe that they are fools and they cannot prosper in life just because they failed to get good grades.
Academic Education Teaches us to Never Think Outside of the Box
Life requires us to always think creatively: to think outside the box. However, academic education made us to always think according to specific rules. We had to think the way the teachers and the books wanted us to think, and we were awarded low grades for thinking outside the box.
Academic Education Kills Talents
All Children are Born Artists: The Problem is to Remain Artists Till They Grow Up- Pablo Picasso (1881 – 1973)
Academic education has destroyed billions of talents. School made us believe that our talents won't make us successful, because the only way we could achieve success is by succeeding in our exams and getting a job.
This idea has killed great footballers, painters, and writers, because it made children to avoid building their talents, and concentrate on memorizing useless words like 'Panthera Leo, and 'Aegyptopithecus.' I wonder why we spent so much time learning these things yet we never apply them in real life. Can someone please tell me how knowing the 'Panthera Leo' has helped him gain happiness, inner peace, or achieve success?
I wonder how I came to believe that knowing about the, 'aegyptopithecus' is more important than my talent or God-given abilities.
Academic Education Makes us to Fear Making Mistakes
School made us fear making mistakes because we were awarded low grades or whipped for providing wrong answers.
However, entrepreneurs like Robert Kiyosaki teach that for us to be successful entrepreneurs, we must embrace making mistakes because we learn from them.
Moreover, life is a matter of experimenting. For us to be successful we have to try-out various methods/ways so that we pinpoint those that work for us. Therefore, making mistakes is unavoidable if we want to advance in life. However, according to school, making mistakes is bad, and punishable at times.
FEEL FREE TO DISAGREE
N/B- follow me on twitter and Facebook. Twitter username – Isaac Wechuli. Facebook Username – Wechul Isaac
Facebook Group –Unbounded Wisdom Community
Also, if you enjoyed this post, please consider sharing it on social media platforms, i.e facebook, instagram, or twitter.
DON'T FORGET TO SUBSCRIBE