Don't Let This 'Selfie Shit' Fool You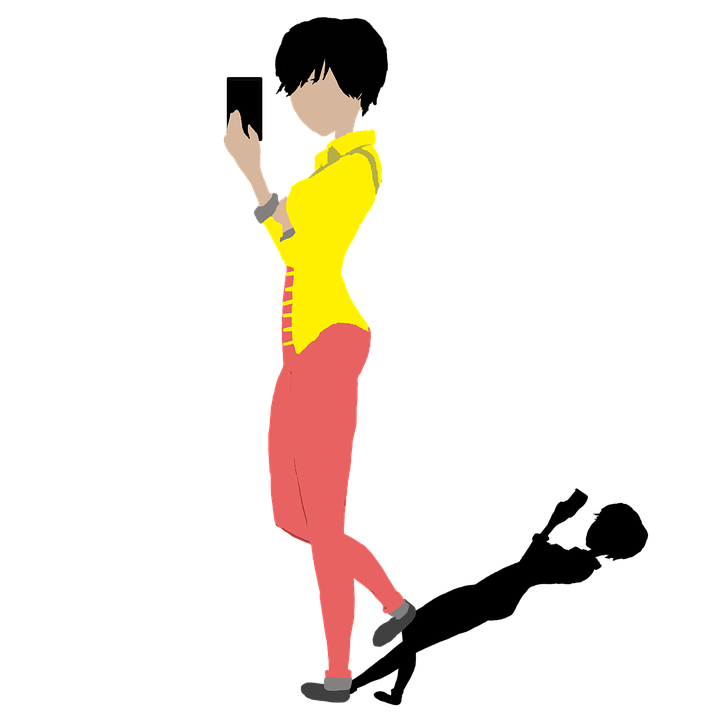 When I log into my Facebook account, I always meet with hundreds of selfies. These selfies mostly strive to portray the illusion that the selfie-takers are living a very happy and luxurious life.
Three years ago, before I started reading and watching self-help material, this selfie shit used to stress me. It even resulted in me succumbing to depression because I thought I was the only person with problems. Besides this, the pictures made me believe that my 'friends' were always making progress while I was the only one left behind. I was broke, and nothing seemed to work out for me. All my relationships sucked, and the only thing that gave me hope was 'prayer.'
However, today, these selfies never stress me anymore. It's not because I stumbled upon millions of dollars, but it's because I realized that the selfies are pieces of shit. It dawned on me that some of these people who often take 'happy' photos of them in luxurious places are as broke as hell. Besides this, some are even more depressed than I was, and their insecurities are what make them post 'selfies' that show how good their lives are. In addition, these are the people who fear to be left behind. Furthermore, they are self-obsessed attention seekers, and therefore, they use the selfies to get validation and praise.
When I started my blogging career, some of these individuals came to me for advice on how they can deal with depression. Others thought that blogging had made me rich; therefore, they continually asked me to loan them some money. I then realized that a good number of the 'selfie-takers' have larger problems than me. Therefore, the selfie shit just helped them create an illusion of everlasting happiness and prosperity.
Let me tell you a big secret. There is nothing like everlasting happiness in this physical world. Life is full of difficulties because they are what make us grow to our full potential. Therefore, don't think that some people are problem- free just because they often post silly photos of them having fun on social media.
Posting a selfie is not a bad thing. It might be good shit. I am just uncomfortable with individuals who continuously post selfies with the primary aim of showing people how they are always joyous and rich.
I am concerned because this selfie nonsense has led some individuals into depression and low self-esteem. People compare their lives with others based on their selfies, and they think that they are the only ones with problems or they are the only ones not making BIG steps in life.
To all my friends who look at facebook photos and feel bad, please don't be fooled. Most of the individuals posting these selfies are not wealthy. I have successful friends such as Dan Western (Founder of Wealthy Gorilla) and Josiah Humphrey (CEO at Appster) on Facebook, and I have never seen them posting silly selfies that try to show the world how rich they are. These individuals are always working hard: they don't have time to show off their wealth to the whole world.
Therefore, never be fooled by the selfies. Ignore them at all costs, and don't let them drain your energy. Just focus on your progress and realize that many individuals who show off on social media are neither happy nor wealthy. Furthermore, just like us, they have millions of problems. And to all the people who constantly show off on social media, my main advice to you is that you SHOW UP, don't just SHOW OFF. HOPE I SEE YOU AT THE TOP.
Guess you are wondering why I used a different tone today. It's because I wrote the article after reading Mark Manson's Book: The Subtle Art of Not Giving a F*?k.
Anyway, what's your say on this selfie nonsense? Feel free to air your opinion in the comment box below. 
N/B – Follow me on Twitter and Facebook. Twitter username – Isaac Wechuli. Facebook Username – Wechul Isaac
You are welcome to join the Unbounded Wisdom Community on Facebook
Also, if you enjoyed this post, please consider sharing it on social media platforms, i.e., Facebook, Instagram, or Twitter.
DON'T FORGET TO SUBSCRIBE
Who the Fuck Are the Illuminati/Elite?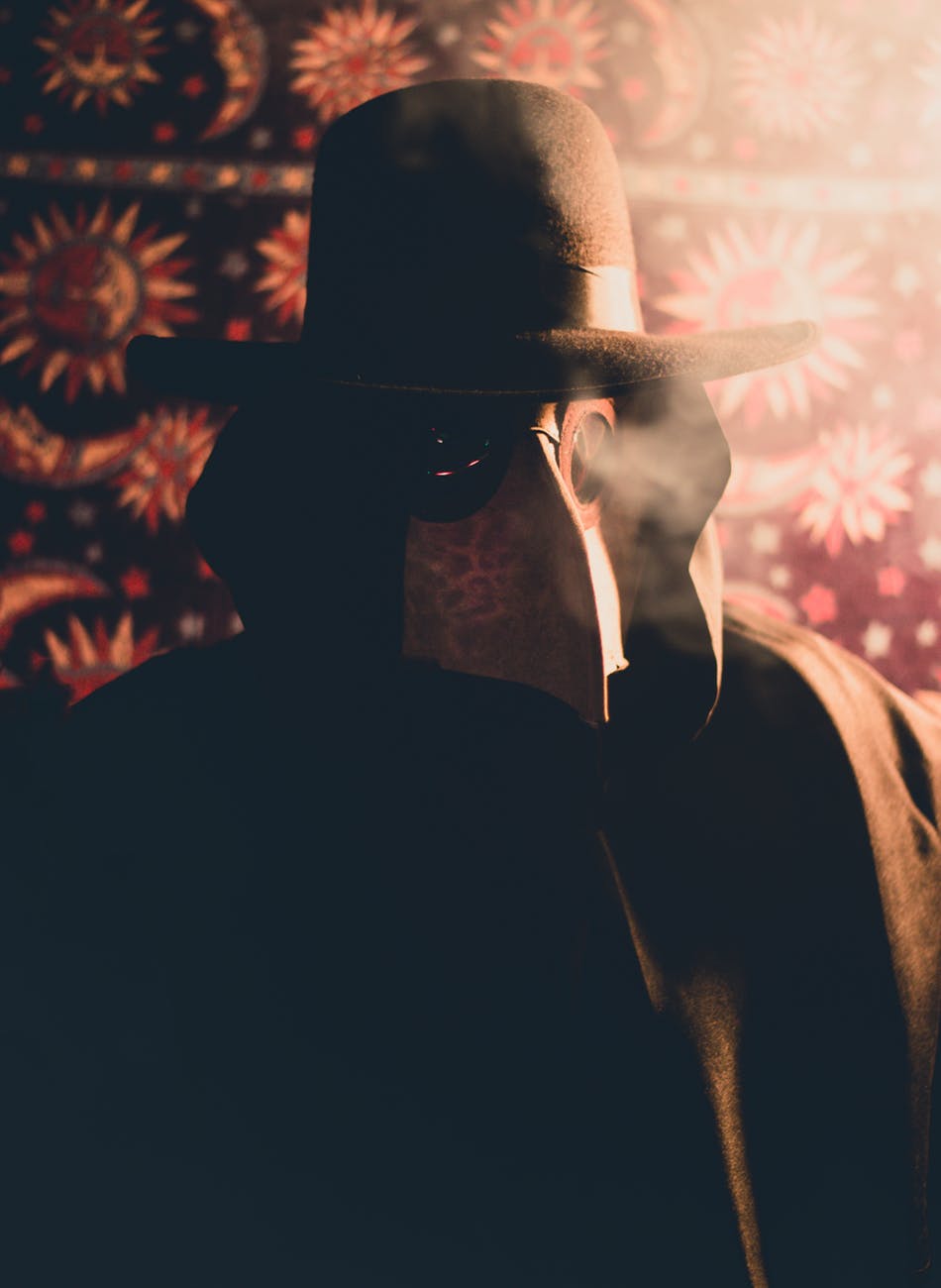 For years, I have studied the Illuminati and I respect them for only one thing. They are fuckin geniuses. These guys have cleverly hidden many things from us and they have managed to make the public behave and think the way they want. I always wonder what enables them to succeed in doing so.
They designed schools to teach us shit and make us believe that people should waste half of their lives in school so that they work in jobs they hate. They lied to us that we must work till we retire then enjoy life after retirement when we are too old to have sex. Besides this, they made us believe that material goods are more important than everything else and tricked us into believing that spirituality is nonsense. Lastly, they put politicians to lead us and made us believe that these people have our interests at heart.
Some people claim that The Illuminati succeed in controlling us because they are magicians. These folks claim that the Illuminati know how to work with the universal energy to trick us into doing what they want.
Others argue that they are intelligent shape-shifting reptilians. According to this theory, the Illuminati usually shape-shift into the politicians that rule us today. However, some folks claim that the Illuminati are ordinary people who work with evil forces to control the world and others argue that the Illuminati are superior to us because they have historical information that most of us don't possess.
This historical information the Illuminati are believed to possess reveals the true history of human beings and teaches people how to awaken the power hidden within them. Some historians claim that ancient men were highly connected to the Universal Intelligence and Nature and they were highly intelligent. They also claim that there are many hidden historical artifacts which prove that ancient men conducted X-rays, brain surgeries, and built huge buildings without using modern technology. For this reason, ancient men are believed to be extremely intelligent beings, and therefore, those who have access to their ways of living become highly intelligent.
Any of the above theories about the Illuminati might be true, and all of them might be false. However, regardless of what people theorize about the Illuminati, what is clear and true is that the Illuminati are rich and powerful folks who know something about the world and humanity that we don't know. They work day and night and they use billions of dollars to distract us from knowing this hidden truth.
They know that we might discover this hidden truth and know who we truly are if they don't distract us with the media, school, jobs, and many other weapons of mass distraction. They don't want us to discover our true nature because they know that we might demand an equal share of the world's resources if we awaken, realize our true magical powers and know that we have been fooled.
I also think the Illuminati might be powerful mystics who are preventing us from knowing how powerful we are because the world might become chaotic if everybody knows their true powers and what they can do with them.
But what if the Illuminati is bullshit and it doesn't exist. Maybe we are tricked to believe that the Illuminati exists but it's just a useless, stupid idea meant to distract us. Or maybe the Illuminati is real, but it's a name given to the earth-bound satanic forces that want humanity to suffer all their lives.
And what if what they are hiding from us is not really hidden because we can still gain access to the universal wisdom and know all there is to know. What are your opinions about the elite?
For more about what is HIDDEN FROM YOU, you can download a free copy of my 14-page-book by clicking this link – https://www.unboundedwisdom.com/downloads/
You are also welcomed to join my Facebook community for insightful ideas and quotes.
What Nature Teaches Us about Hard Times and Good Times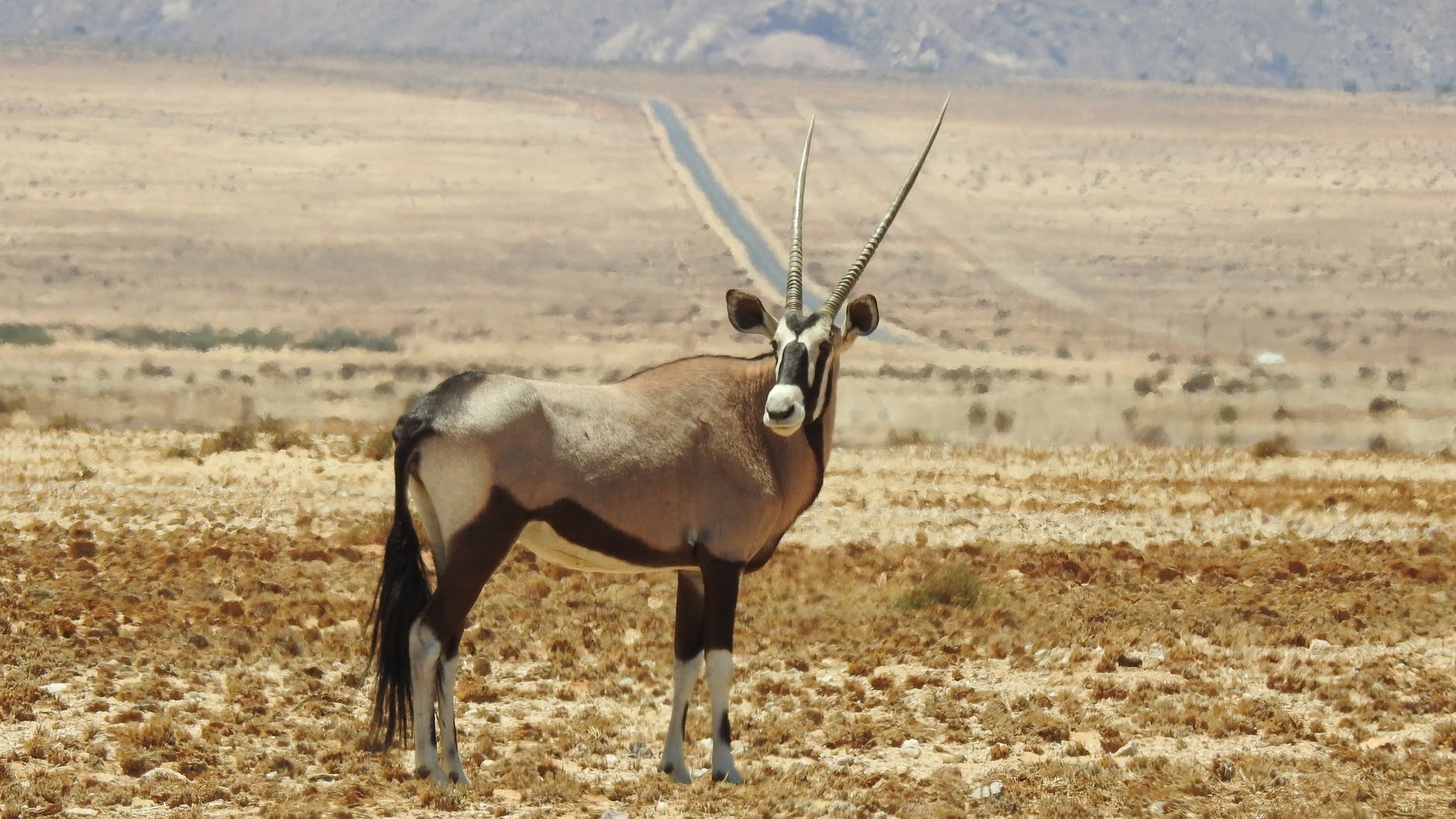 I am a great fan of wildlife documentaries – especially those produced by Sir David Attenborough– because they teach me a lot about life. For instance, last week as I was watching a documentary about The Great Savannah I learned something valuable about difficult times and good times.
From the documentary, I realized that hard times and good times are part of life and so we must embrace the hard times whether we like it or not. However, what I mainly realized was that hard times always come to an end, and they are never that hard because there is always something to keep us moving during these times. The Creator never takes everything away during the difficult times because he needs our survival since he expresses himself through us.
In the Great Savannah, almost all animals suffer during the dry season because grass dries. Herbivores suffer because they rely on grass, and some of them die and others migrate. When the herbivores die or migrate, the carnivores also suffer because their food reduces in great quantities. Besides grass drying, the water also dries hence making it difficult for animals to find water and the only sources of water left become dangerous places since all animals including dangerous animals such as buffaloes, lions, and elephants compete for the little water left.
However, the good thing is that, in this dry season, there is always some food and water – even though it's little – that enables the animals to survive. If the dry season wiped out everything in the Savannah then all animals could have died. However, the Creator cannot let all animals die because they are his physical expression. For this reason, he ensures that there is some little water and grass left for the animals to survive the dry season.
Similarly, we must know that when hard times come in our lives, there is always hope because there is always something to keep us moving. The universe never takes everything away during these times, and therefore we must not fear hard times.
Besides this, I also realized that when hard times come, they always pavé way for the good times. In the Savannah, the dry season enables bushfires to occur. These bushfires burn dead and old grass to pavé way for the growth of young, greener plants that will feed animals during the wet season.
Nature, therefore, teaches us that difficult times are necessary because they pavé way for good times. In my life, I have observed that hard times prepare us for good times because they make us see things differently and inspire us to go after what we really want in life.
Moreover, when watching the documentary, I realized that the rains always come when the season is extremely dry. They come when many animals have died, and almost all the plants have dried. This occurrence teaches us that it's always darkest before dawn, and for this reason, hitting rock bottom is a sign that the good times are around the corner.
Lastly, I also realized that the rainy season always brings an excessive supply of food and water to the animals in the Savannah. Rivers always overflow, grass grows in abundance, and many herbivores give birth during the rainy season hence making carnivorous animals to enjoy an abundance of easy prey. (Wildebeests are known to delay their pregnancy till the wet seasons so that they give birth to calves when there is more than enough food to eat).
Similarly, I realized that when good times come to us humans, the universe always provides everything in excess that we forget that we one day lacked the things we now have.
With this in mind, we must always persevere the bad times knowing that when they end, The Universe will give us more than enough. It will give us plenty of love, food, money, and everything we need for living a good life.
By the way, this is not a motivational article. It is a realization and explanation of natural laws. I wrote the article so that you know that hard times are not that hard because the universe always provides us something to keep us moving during these times. Moreover, I wanted you to stop worrying when hard times come because they will always end and pave way for a season of abundance.
To sum up, I wanted you to realize that The Creator is a wonderful spirit that always provides to us during hard times, and he always ensures that we have more than enough in good times, which will always come. THIS IS THE LAW.
"The discovery of natural law is a meeting with God." – Friedrich Dessauer
"Nature is My Bible." – Isaac Wechuli
You are welcome to join my facebook private community The Unbounded Wisdom Community for insightful quotes and ideas.
Do you want to AWAKEN and know what's HIDDEN from you? Subscribe to get a free copy of my 14 page – book: Awaken from The Deep Sleep