4 Major Reasons Why We Avoid Dreaming Big
Great achievers always advise us that dreaming big is the first step to greatness. This advice is true because if you analyze the early lives of great people, you will realize that most of them had a big dream.
For instance, Lupita Nyong'o, Dolly Parton, Lil-Wayne, and Anorld Schwarzenegger, dreamt of being famous and having a great impact on the world. Their dreams made them work hard and achieve greatness.
With this in mind, we must dream big if we want to achieve greatness, and we must also know that the universe always provides to us according to our demands. Therefore, if we dream small we will achieve small things, but if we dream big, we will achieve big things.
There is a joke that compares small dreamers to people who go to fetch water from the ocean with a spoon and big dreamers to those who go with a bucket. The Universe/God/Life is like an ocean with endless possibilities, and so it is absurd for us to have small dreams in a place where there is no limit to what we can achieve.
However, despite knowing that dreaming big attracts greatness, we still avoid dreaming big because of the following reasons.
Failure to Achieve the Dreams/Goals We Set in the Past
Since we were kids, we always set big goals and dreams, but we failed to achieve most of them. For instance, some of us dreamed that we would live lavishly when we reach a certain age, but this dream didn't come true.
Therefore, we stopped dreaming big because we think that just like our previous dreams, we might fail to achieve today's dreams.
Advice
You failed to achieve the goals you set in the past because you lacked hard work, persistence, perseverance, determination, and faith.
We Believe that Great Achievers are Extraordinary People
Many people avoid dreaming big because they believe that great achievements are done by extraordinary people. We believe that these individuals are either geniuses or highly talented, and we trust that we cannot achieve big things because we are ordinary folks.
Advice
Great achievers were not extra-ordinary individuals. Thomas Edison had a poor memory despite the numerous inventions he made. Thomas's memory was so poor that he sometimes forgot his name. For this reason, great achievers were just ordinary people who toiled to become extraordinary.
We Don't See How We Will Achieve Our Dreams
Another reason why we don't dream big is that we do not see how we will achieve our dreams. We think that it's impossible to close the gap between our present and desired circumstances.
Advice
Don't worry about the 'HOW'. Instead create a strong 'WHY' because if the 'WHY' is powerful, the 'HOW' will be easy.
Besides this, ignore the gap between your dreams and your present circumstances. Take a leap of faith, lose yourself in your dream, and let the universe/God/life do the rest.
Apollo planted, I watered, but God made the plant to Grow – Saint Paul
Dreaming Big Appears to Be Unrealistic
If you tell people that one day you will meet Barrack Obama, they'll laugh at you because they will think you are crazy and unrealistic. They will tell you to set realistic expectations/dreams.
Many people prefer setting small realistic goals because they believe that it's unrealistic to set and achieve big goals/dreams.
Advice
Remember, realistic people fear dreaming big because they want to avoid failure at all costs.
Lastly, realize that being unrealistic is the antidote to an average life. It was unrealistic to fly a plane or invent the phone but the Wright Brothers and Antonio Meucci did it.
What other things do you believe prevent people from dreaming big?
Twitter username – Isaac Wechuli.
Facebook Username – Wechul Isaac
Welcome to the Unbounded Wisdom Community on Facebook where we share ideas, and insightful quotes.
N/B – Photography – @simplykech – +254735891691
DON'T FORGET TO SUBSCRIBE.
What Nature Teaches Us about Hard Times and Good Times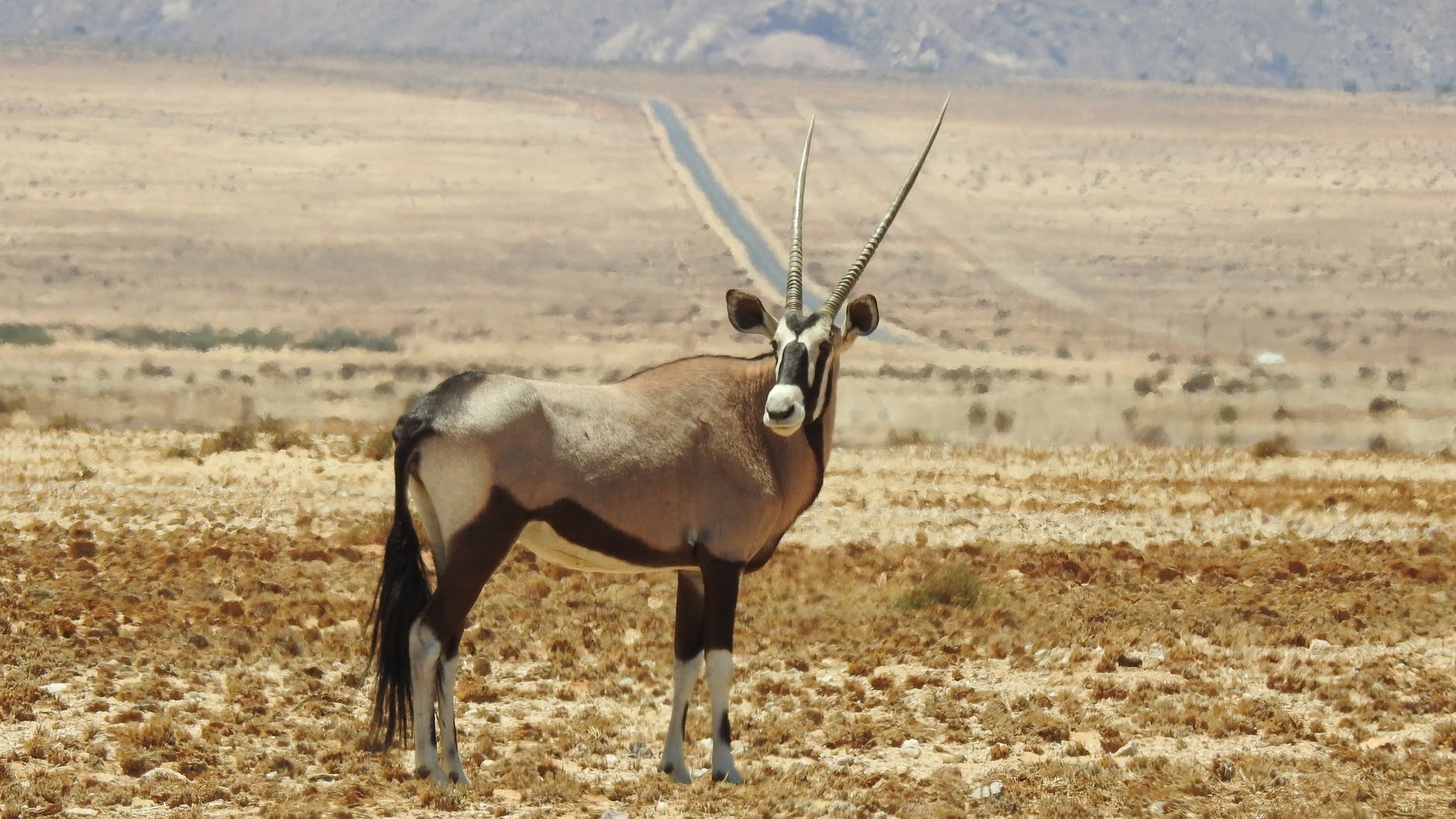 I am a great fan of wildlife documentaries – especially those produced by Sir David Attenborough– because they teach me a lot about life. For instance, last week as I was watching a documentary about The Great Savannah I learned something valuable about difficult times and good times.
From the documentary, I realized that hard times and good times are part of life and so we must embrace the hard times whether we like it or not. However, what I mainly realized was that hard times always come to an end, and they are never that hard because there is always something to keep us moving during these times. The Creator never takes everything away during the difficult times because he needs our survival since he expresses himself through us.
In the Great Savannah, almost all animals suffer during the dry season because grass dries. Herbivores suffer because they rely on grass, and some of them die and others migrate. When the herbivores die or migrate, the carnivores also suffer because their food reduces in great quantities. Besides grass drying, the water also dries hence making it difficult for animals to find water and the only sources of water left become dangerous places since all animals including dangerous animals such as buffaloes, lions, and elephants compete for the little water left.
However, the good thing is that, in this dry season, there is always some food and water – even though it's little – that enables the animals to survive. If the dry season wiped out everything in the Savannah then all animals could have died. However, the Creator cannot let all animals die because they are his physical expression. For this reason, he ensures that there is some little water and grass left for the animals to survive the dry season.
Similarly, we must know that when hard times come in our lives, there is always hope because there is always something to keep us moving. The universe never takes everything away during these times, and therefore we must not fear hard times.
Besides this, I also realized that when hard times come, they always pavé way for the good times. In the Savannah, the dry season enables bushfires to occur. These bushfires burn dead and old grass to pavé way for the growth of young, greener plants that will feed animals during the wet season.
Nature, therefore, teaches us that difficult times are necessary because they pavé way for good times. In my life, I have observed that hard times prepare us for good times because they make us see things differently and inspire us to go after what we really want in life.
Moreover, when watching the documentary, I realized that the rains always come when the season is extremely dry. They come when many animals have died, and almost all the plants have dried. This occurrence teaches us that it's always darkest before dawn, and for this reason, hitting rock bottom is a sign that the good times are around the corner.
Lastly, I also realized that the rainy season always brings an excessive supply of food and water to the animals in the Savannah. Rivers always overflow, grass grows in abundance, and many herbivores give birth during the rainy season hence making carnivorous animals to enjoy an abundance of easy prey. (Wildebeests are known to delay their pregnancy till the wet seasons so that they give birth to calves when there is more than enough food to eat).
Similarly, I realized that when good times come to us humans, the universe always provides everything in excess that we forget that we one day lacked the things we now have.
With this in mind, we must always persevere the bad times knowing that when they end, The Universe will give us more than enough. It will give us plenty of love, food, money, and everything we need for living a good life.
By the way, this is not a motivational article. It is a realization and explanation of natural laws. I wrote the article so that you know that hard times are not that hard because the universe always provides us something to keep us moving during these times. Moreover, I wanted you to stop worrying when hard times come because they will always end and pave way for a season of abundance.
To sum up, I wanted you to realize that The Creator is a wonderful spirit that always provides to us during hard times, and he always ensures that we have more than enough in good times, which will always come. THIS IS THE LAW.
"The discovery of natural law is a meeting with God." – Friedrich Dessauer
"Nature is My Bible." – Isaac Wechuli
You are welcome to join my facebook private community The Unbounded Wisdom Community for insightful quotes and ideas.
Top 25 Most Motivating Jim Rohn Quotes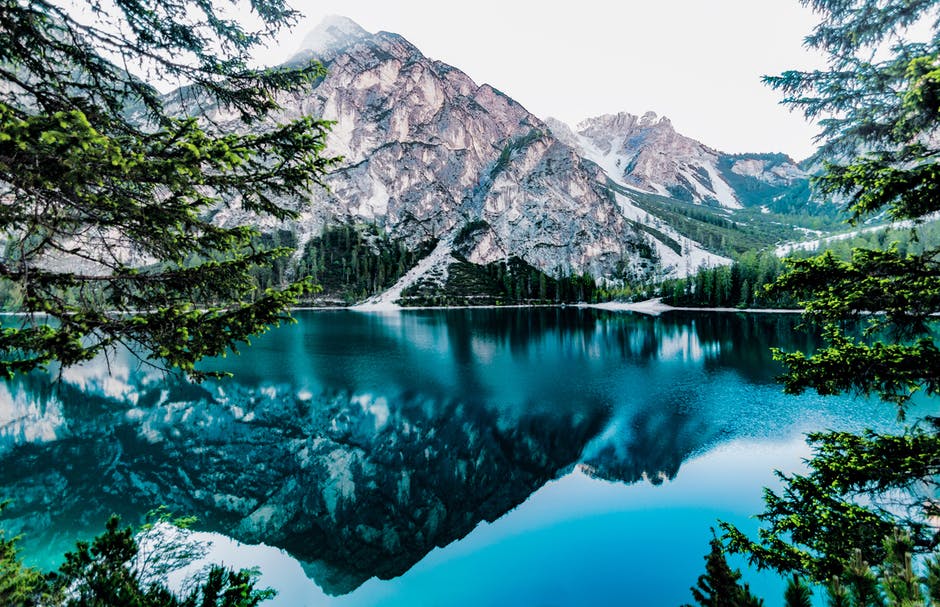 The late Jim Rohn – one of my best personal development teachers – was known for his wonderful motivational speeches. Although he died in 2009, his teachings are still motivating people to make great changes in their lives.
I believe everyone interested in succeeding must listen to Jim Rohn's advice, and for this reason, I gathered some of his motivating quotes.
"If you think trying is risky, wait till they hand you the bill for not trying."
"You may not be able to do all you find out but you should find out all you can do."
"People have asked me for the last 24 years, how do you develop an above average income, and the answer is become an above average person."
"The major KEY to your better future is YOU."
"If you don't sow, you won't even have a chance."
"If the WHY is powerful the HOW is easy."
"Here's what's exciting about the passing of time, it takes you through whatever you are experiencing at the moment."
"If I've got miracle-working power to change my life, so do you. If I've got the ability to change, so do you."
"If you quit you lose automatically."
"Make plans like an adult and believe in them like a child, and the most incredible things will happen. Just try it for 90 days."
"If you've had a bad week just sit down and ponder that for a while. Study it. See if you can pick up some ideas from a poor week, and then make a better week."
"Sometimes from the bitterest experience comes the greatest awakening."
"Begin to know now that the night will pass, and as you learn to grow and progress you'll better understand how to handle every night and better live every day."
"Don't wish it was easier, wish you were better. Don't wish for less problems, wish for more skills."
"Develop an above average smile, develop an above average excitement, develop an above average interest in other people, develop an above average intensity to win. That will change everything."
"My personal question to you is, 'Why not you?' You've got the brains, you can make decisions, you can study the plan, you can change your life, you can grow immensely in the next few years, you can make your dreams come true, you can build a financial wall around your family nothing can get through, you can become healthy, you can become powerful, WHY NOT YOU?"
"Welcome every human experience, you never know which one is gonna turn it all on."
"One way to learn to do it right is, do it wrong."
"Why not see what kind of person you can become."
"Take care of your disciplines when the amounts are small, and then life will see to it that you get some extraordinary numbers to work with."
"Have some faith, have some courage, believe, and drive your doubts in a small corner. Don't let them lose like a mad dog."
"Any year you choose, you can make incredible changes in your life, you are not a tree you don't have to stay."
"Winter has to give way to spring, the difficult time has to give way to opportunity."
"Yes there is the dark side, yes there is the problem side, yes there is the difficult side, but I'm telling you it's not the only side."
"Your day will come, your harvest is sure, it will be there for you."
Which of the above Jim Rohn quotes motivated you the most?
Do you want to AWAKEN and know what's HIDDEN from you? Subscribe to get a free copy of my 14 page – book: Awaken from The Deep Sleep