4 Major Reasons Why We Avoid Dreaming Big
Great achievers usually advise us that dreaming big is the first step to greatness. This advice is true because if you analyze the early lives of great people, you'll realize that most of them dreamt big.
For instance, Lupita Nyong'o, Dolly Parton, Lil-Wayne, and Anorld Schwarzenegger dreamt of being famous and having a great impact on the world. Their dreams made them work hard and achieve greatness.
We must thus dream big if we want to achieve greatness, and we must also know that the universe always provides to us according to our demands. Therefore, if we dream small we will achieve small things, but if we dream big, we will achieve big things.
There is a saying that compares small dreamers to people who go to fetch water from the ocean with a spoon and big dreamers to those who go with a bucket. The Universe is an ocean with endless possibilities, and so it's absurd for us to have small dreams in a limitless place.
However, despite knowing that dreaming big attracts greatness, we still avoid dreaming big because of the following reasons.
1.Failure to Achieve the Dreams/Goals We Set in the Past
When we were kids we set big goals and dreams, but we failed to achieve most of them. For instance, some of us dreamed of living lavish when we reach a certain age, but this dream didn't come true.
Therefore, we stopped dreaming big because we think that just like our previous dreams, we might fail to achieve today's dreams.
Advice
You failed to achieve the goals you set in the past because you lacked hard work, persistence, perseverance, determination, and faith.
2.We Believe Great Achievers are Extraordinary People
Most of us avoid dreaming big because we believe great achievements are done by extraordinary people. We believe these individuals are either geniuses or highly talented, and we trust that we cannot achieve big things because we are ordinary folks.
Advice
Great achievers were ordinary folks. For instance, Thomas Edison had a poor memory despite the numerous inventions he made. His memory was so poor that he sometimes forgot his name.
3.We Don't See How We Will Achieve Our Dreams
Another reason we don't dream big is that we don't see how we will achieve our dreams. We think it's impossible to close the gap between our present and desired circumstances.
Advice
Don't worry about the 'HOW'. Instead create a strong 'WHY' because if the 'WHY' is powerful, the 'HOW' will be easy.
Besides, ignore the gap between your dreams and your present circumstances. Take a leap of faith, lose yourself in your dream, and let the universe/God/life do the rest.
Apollo planted, I watered, but God made the plant to Grow – Saint Paul.
4.Dreaming Big Appears to Be Unrealistic
If you tell people that one day you'll meet Barrack Obama, they'll laugh at you because they'll think you are crazy and unrealistic. They'll tell you to set realistic ambitions.
Many people prefer setting small, realistic goals because they believe it's unrealistic to set big goals/dreams.
Advice
Nothing is unrealistic because anything is possible. It was unrealistic to fly a plane or invent the phone but the Wright Brothers and Antonio Meucci did it.
What other factors do you believe prevent people from dreaming big?
Welcome to the Unbounded Wisdom Community on Facebook where we share ideas, and insightful quotes.
N/B – Photography – @simplykech – +254735891691
DON'T FORGET TO SUBSCRIBE.
25 Powerful Affirmations to Lift Your Thinking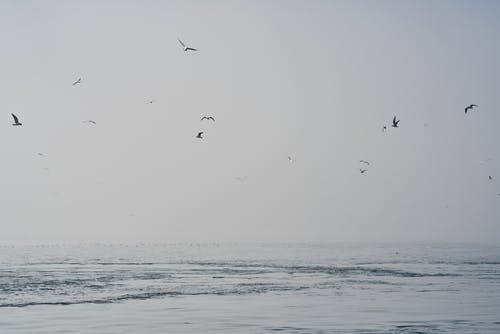 I used to doubt the effectiveness of affirmations. However, after studying hypnosis for a while, I discovered that affirmations work, particularly when you say them while in a relaxed state of mind. Besides this, I realized that they work because they change our beliefs, which influence our reality.
For this reason, I selected the following affirmations, which I say frequently. I hope you'll also say them regularly, so that they lift your thinking, change your belief system, and eventually change your reality.
'I know that I am pure Spirit, that I always have been, and that I always will be. There is inside me a place of confidence and quietness and security where all things are known and understood.' –  Wayne Dyer
'I am an excellent creature, a valuable part of the universe in which I exist.' – Jane Roberts
'My existence enriches all other portions of life, while my own being is enhanced by the rest of creation.' – Jane Roberts.
'It is good, natural, and safe for me to grow and develop and use my abilities, and by doing so I also enrich all other portions of life.'- Jane Roberts.
'I am eternally couched and supported by the universe of which I am a part.' – Jane Roberts.
'By nature, I am a good deserving creature, and all of life's elements and parts are also of good intent.' – Jane Roberts.
'I have passed through the illusion of matter; I am now conscious that I am Divine.' – anonymous
'I call upon the law of accumulation. My supply comes from God, and now pours in and piles up, under grace.' – Florence Scovel Shinn
'My supply comes from God – I have the magic of the spirit. It can never be depleted. As money goes out, immediately money comes in.' – Florence Scovel Shinn
'Surely, goodness and mercy shall follow me all the days of my life, and I will dwell in the house of the Lord forever.' –  King David
'I cannot be separated from God the Giver; therefore, I cannot be separated from God the Gift. The Gift is in action.' – Florence Scovel Shinn
'The genius within me is released; I now fulfill my destiny.' – Florence Scovel Shinn
'The Father (God) and I are one.'  – Jesus Christ
I trust that everything is working for the highest good, and I am receiving all that I am meant to have.'  – Diana Haymond
'The Lord is my shepherd; I shall never lack.' – King David
'I expect the unexpected, and my glorious good now comes to pass.'- Florence Scovel Shinn
'I am a spiritual being having a human experience.' – Pierre Teilhard de Chardin
'The giver of life is ever-present and guides all my steps.' – Florence Scovel Shinn
'I feel the fear dripping away; there's a stillness that nothing transmits, I'm a breeze that grows stronger.' – iLe
'Every day, I am becoming a better version of myself.'
'I now catch up with my good, for before I called, I was answered.' – Florence Scovel Shinn
'I am a child and a manifestation of God, and every moment his life, love, wisdom and power flow into and through me.' – anonymous
'I give my problems to the Great mind of God; I let go of them, confident that the correct answers will return to me when they are needed.' – Wayne Dyer
'To the great Law of attraction, everything in my life that I need for my work and fulfillment will come to me. It is not necessary that I strain about this. I should only believe. For in the strength of my belief, my faith will make it so.' – Wayne Dyer
'I am a god, who once believed s/he was man.' – Isaac Wechuli
N/B – Modern society demands us to perform many activities that might prevent us from saying all the above affirmations regularly. For this reason, you can only choose one or two of them if you have a busy schedule.
The Power of Irrationality
'Irrationality interests me more than anything; sometimes it's very dangerous, but it can be incredibly beautiful.' – John Burnside
The modern world promotes the over-reliance on rationality because it believes rationality aligns with reality. For this reason, we are often advised to embrace rationality by using logic and judgment before making decisions.
I used to believe in this idea, but my beliefs changed after realizing that the over-reliance on rationality has failed us. It has resulted in stress and pessimism because rationality disagrees with esoteric ideas such as miracles, blessings, and luck.
Moreover, rationality refutes the idea that our thoughts can help us build a beautiful life, and it believes we are physical, mechanistic beings that accidentally appeared in a world of suffering.
Rationality has thus become our enemy instead of a friend.
Irrationality, though people distrust it, is the most reliable way of thinking because it aligns with our uncertain world as it provides room for faith, hope, and miracles. As well, it allows us to set big goals and permits us to believe in the existence of a Higher Power that is so willing to guide us towards an amazing life.
Moreover, irrationality is responsible for the world's greatest inventions as it enabled the Wright Brothers to believe we can fly, and also enabled Graham Bell to believe people separated by distance can communicate using a telephone.
We must thus embrace irrationality if we want to be inventors and if we want to get more out of life. We must believe everything is possible, and that the universe works in our favor. Besides, we must rely on our intuition because its irrationality makes it a reliable guide in this chaotic world. The intuition can help us make quick decisions that will enable us to seize opportunities in this era of fast-paced changes.
Furthermore, we must apply irrationality by trusting that our life is changing for the better even when our current circumstances show no signs of positive change, and we must also think irrationally by believing that we are getting better at what we do even when we are unskilled.
However, while it's advisable to embrace irrationality, we must not ditch rationality completely: we must apply it while pursuing precise answers to clearly-described problems.
'I never made one of my discoveries through the process of rational thinking.' – Albert Einstein
Peace Be With You
Welcome to my facebook group: The Unbounded Wisdom Community for insightful quotes and ideas