4 Major Reasons Why We Avoid Dreaming Big
Great achievers always advise us that dreaming big is the first step to greatness. This advice is true because if you analyze the early lives of great people, you will realize that most of them had a big dream.
For instance, Lupita Nyong'o, Dolly Parton, Lil-Wayne, and Anorld Schwarzenegger, dreamt of being famous and having a great impact on the world. Their dreams made them work hard and achieve greatness.
With this in mind, we must dream big if we want to achieve greatness, and we must also know that the universe always provides to us according to our demands. Therefore, if we dream small we will achieve small things, but if we dream big, we will achieve big things.
There is a joke that compares small dreamers to people who go to fetch water from the ocean with a spoon and big dreamers to those who go with a bucket. The Universe/God/Life is like an ocean with endless possibilities, and so it is absurd for us to have small dreams in a place where there is no limit to what we can achieve.
However, despite knowing that dreaming big attracts greatness, we still avoid dreaming big because of the following reasons.
Failure to Achieve the Dreams/Goals We Set in the Past
Since we were kids, we always set big goals and dreams, but we failed to achieve most of them. For instance, some of us dreamed that we would live lavishly when we reach a certain age, but this dream didn't come true.
Therefore, we stopped dreaming big because we think that just like our previous dreams, we might fail to achieve today's dreams.
Advice
You failed to achieve the goals you set in the past because you lacked hard work, persistence, perseverance, determination, and faith.
We Believe that Great Achievers are Extraordinary People
Many people avoid dreaming big because they believe that great achievements are done by extraordinary people. We believe that these individuals are either geniuses or highly talented, and we trust that we cannot achieve big things because we are ordinary folks.
Advice
Great achievers were not extra-ordinary individuals. Thomas Edison had a poor memory despite the numerous inventions he made. Thomas's memory was so poor that he sometimes forgot his name. For this reason, great achievers were just ordinary people who toiled to become extraordinary.
We Don't See How We Will Achieve Our Dreams
Another reason why we don't dream big is that we do not see how we will achieve our dreams. We think that it's impossible to close the gap between our present and desired circumstances.
Advice
Don't worry about the 'HOW'. Instead create a strong 'WHY' because if the 'WHY' is powerful, the 'HOW' will be easy.
Besides this, ignore the gap between your dreams and your present circumstances. Take a leap of faith, lose yourself in your dream, and let the universe/God/life do the rest.
Apollo planted, I watered, but God made the plant to Grow – Saint Paul
Dreaming Big Appears to Be Unrealistic
If you tell people that one day you will meet Barrack Obama, they'll laugh at you because they will think you are crazy and unrealistic. They will tell you to set realistic expectations/dreams.
Many people prefer setting small realistic goals because they believe that it's unrealistic to set and achieve big goals/dreams.
Advice
Remember, realistic people fear dreaming big because they want to avoid failure at all costs.
Lastly, realize that being unrealistic is the antidote to an average life. It was unrealistic to fly a plane or invent the phone but the Wright Brothers and Antonio Meucci did it.
What other things do you believe prevent people from dreaming big?
Twitter username – Isaac Wechuli.
Facebook Username – Wechul Isaac
Welcome to the Unbounded Wisdom Community on Facebook where we share ideas, and insightful quotes.
N/B – Photography – @simplykech – +254735891691
DON'T FORGET TO SUBSCRIBE.
19 Most Inspiring Quotes From Robin Sharma's Book: The Monk Who Sold His Ferrari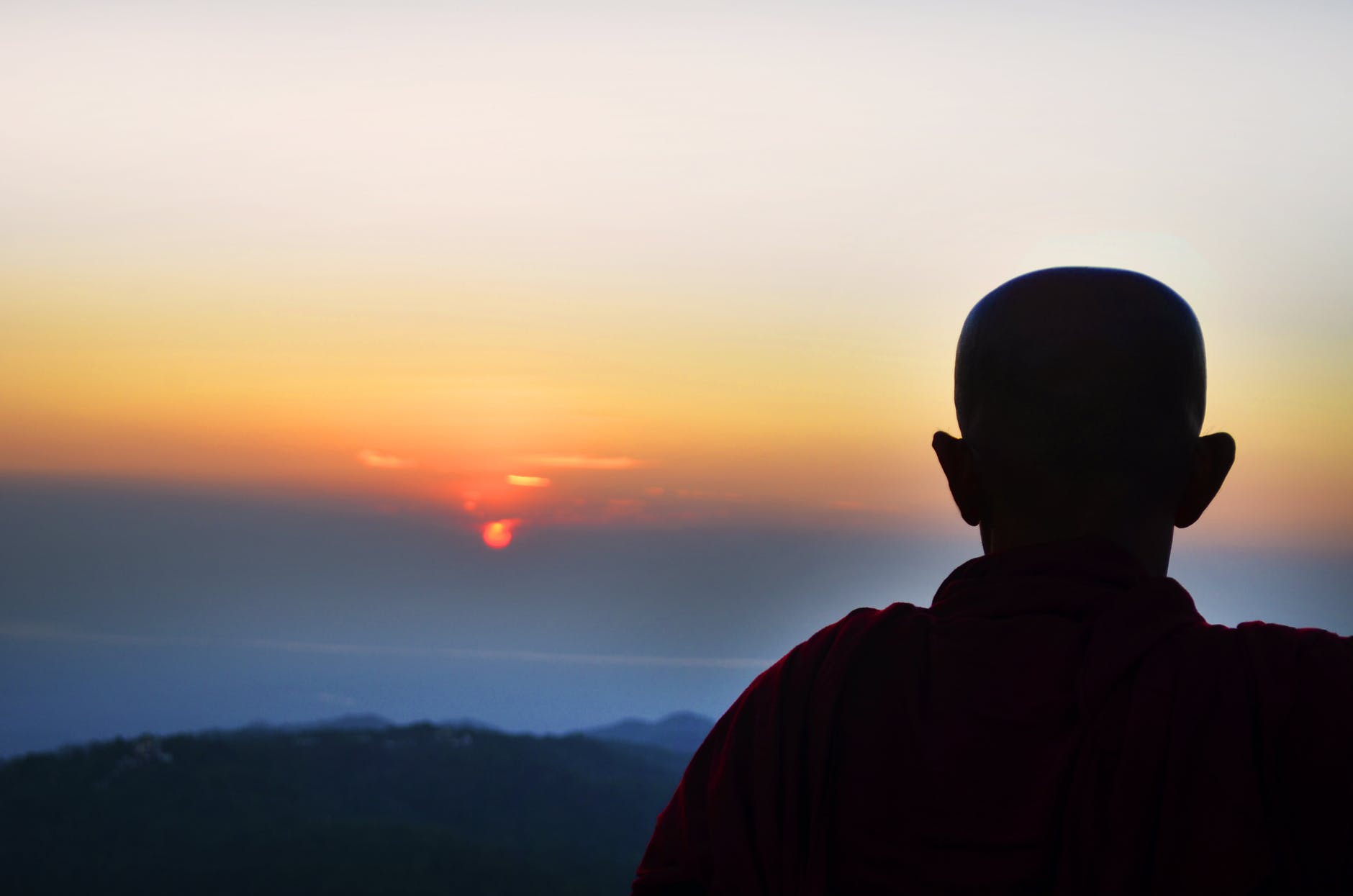 Robin Sharma's, The Monk Who Sold His Ferrari, is an inspiring book that has sold more than 3 million copies. In the book, Sharma uses Julian, a successful lawyer who quit his job, to teach that material possessions and money are not the secret to a happy and fulfilling life. According to Sharma, the secret to a fulfilling life is doing what you love.
Almost every word in the book is delicious and uplifting. Trust me, you won't put it down once you start reading it.
Here are great inspirational quotes from the book you must note down and read often.
'Sure I am that this day we are masters of our fate, that the task which has been set before us is not above our strength, that its pangs and toils are not beyond my endurance. As long as we have faith in our own cause, and an unconquerable will to win, victory will not be denied to us.' – Robin Sharma, The Monk Who Sold His Ferrari
'Every purpose and every setback has its lesson. I have realized that failure whether of the personal, professional or even spiritual kind, is essential to personal expansion. It brings inner growth and a whole host of psychic rewards. Never regret your past. Rather embrace it as the teacher that is.'- Robin Sharma, The Monk Who Sold His Ferrari
'Great dreamers' dreams are never fulfilled, they are always transcended.' – Alfred Lord Whitehead, The Monk Who Sold His Ferrari
'If you meet with an outcome you did not expect and feel a little disappointed, remember that the laws of nature always ensure that when one door closes another opens.' – Robin Sharma, The Monk Who Sold His Ferrari
'Enlightened thinkers know that their thoughts form their world and the quality of one's life comes down to the richness of one's thoughts. If you want to live a more peaceful, meaningful life, you must think more peaceful, meaningful thoughts.' – Robin Sharma, The Monk Who Sold His Ferrari
'Be patient and live with the knowledge that all you are searching for is certain to come if you prepare for it and expect it.' – Robin Sharma, The Monk Who Sold His Ferrari
'The very fact that you have a desire or a dream means that you have the corresponding capacity to realize it.' – Robin Sharma, The Monk Who Sold His Ferrari
'When you concentrate your mind's tremendous power on definite, meaningful objectives, you will quickly ignite the flames of your personal potential and produce startling results.' – Robin Sharma, The Monk Who Sold His Ferrari
'A rose is very much like life: you will meet thorns along the way but if you have faith and believe in your dreams you will eventually move beyond the thorns into the glory of the flower.' – Robin Sharma, The Monk Who Sold His Ferrari
'Dharma is based upon the ancient principle that says every one of us has a heroic mission whilst we walk this earth. We have all been granted a unique set of gifts and talents that will readily allow us to realize this lifework. The key is to discover them, and in doing so, discover the main objective of your life.' – Robin Sharma, The Monk Who Sold His Ferrari
'What lies behind you and what lies in front of you is nothing when compared to what lies within you.' – Robin Sharma, The Monk Who Sold His Ferrari
'When you get out of your circle of comfort and explore the unknown, you start to liberate your true human potential.' – Robin Sharma, The Monk Who Sold His Ferrari
'When you invest in yourself and start to devote yourself to raising your mind, body and character to their highest levels, you will almost feel as if you have a personal navigator inside you telling you which things you must do to see the greatest and most rewarding results.' – Robin Sharma, The Monk Who Sold His Ferrari
'When you have the courage to advance confidently in the direction of your dreams, you begin to draw upon the power of the universe.' – Robin Sharma, The Monk Who Sold His Ferrari
'When you resolve, once and for all, to lift your life to its highest level, the strength of your soul will guide you.' – Robin Sharma, The Monk Who Sold His Ferrari
'Everyone's destiny was laid out for them at birth. This path always leads to a magical place filled with magnificent treasures. It was up to each individual to develop the courage to walk this way.' – Robin Sharma, The Monk Who Sold His Ferrari
'Sure I am that this day we are master of our fate that the task which has been set before us is not above our strengths; that its pangs and toils are not beyond my endurance. As long as we have faith in our own causes and an unconquerable will to win, victory will not be denied to us.'- Winston Churchill, The Monk Who Sold His Ferrari
'Expand your dreams. Don't accept a life of mediocrity when you hold such infinite potential within the fortress of your mind. Dare to tap into your greatness. This is your birthright!' – Robin Sharma, The Monk Who Sold His Ferrari
'Act as if failure is impossible, and your success will be assured. Wipe out every thought of not achieving your objectives, whether they are material or spiritual. Be brave, and set no limits on the workings of your imagination. Never be a prisoner of your past. Become the architect of your future. You will never be the same.' -Robin Sharma, The Monk Who Sold His Ferrari
Which of the above quotes inspired you the most?
THE END
The Universe Is Too Unrealistic For You To Be Realistic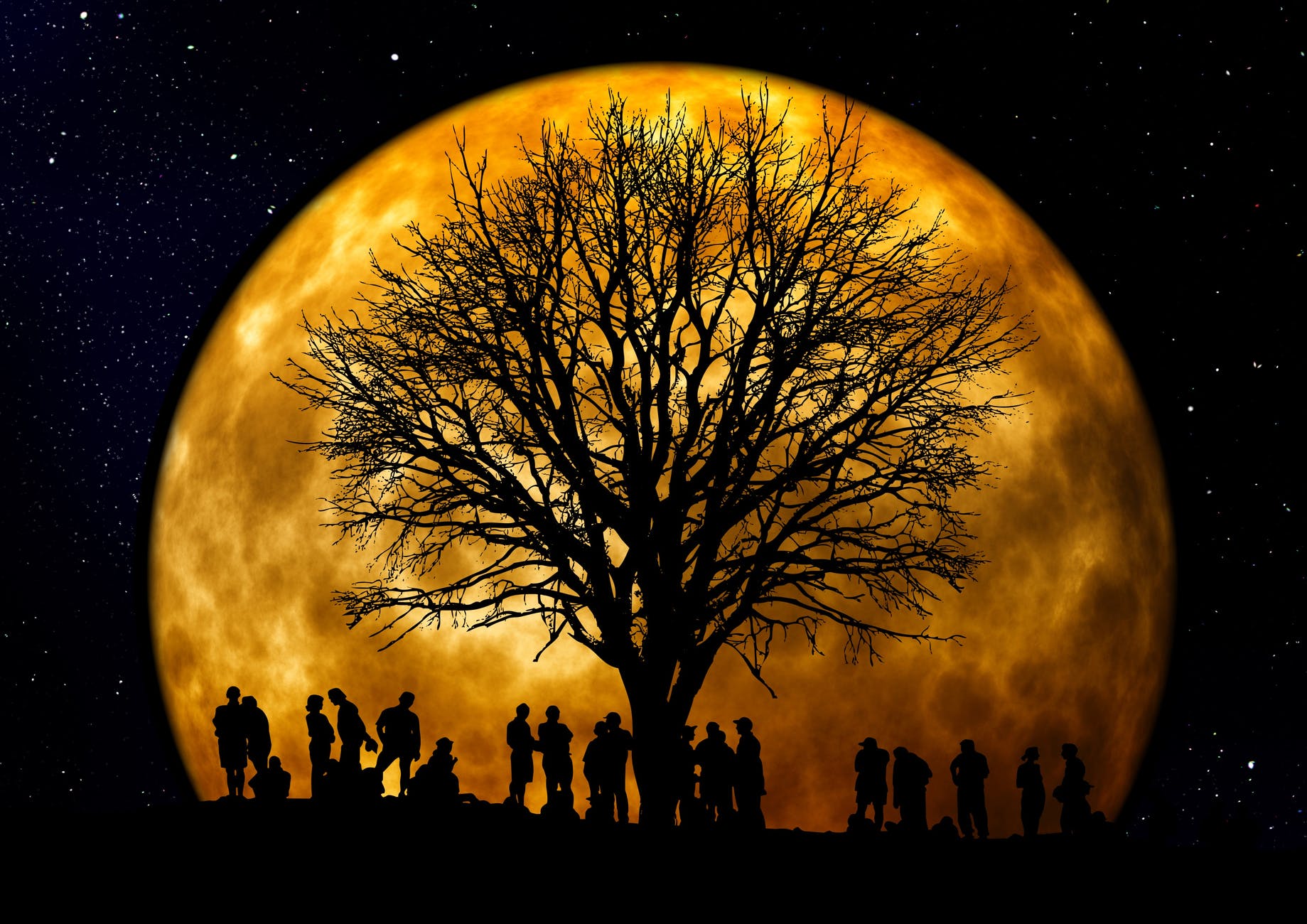 When you make your wildest dreams and ambitions known to the society, people will tell you to be realistic. They will advise you to get a job, raise a family, and retire at 60 because they believe that it's unrealistic for you to reach your wildest dreams given your current circumstances.
People will analyze your current financial position, family, and academic background, and advise you to live in accordance with these factors because they believe it's unrealistic to dream big. Little do they know that you are aligning with the universe's nature by being unrealistic.
My meditations on the universe encouraged me to be unrealistic because I realized that the universe is unrealistic. At night, when I look at the stars, I wonder what they are, and I wonder how they float on nothingness. I then realize that there is no realistic argument for the existence of the stars. Scientists usually try to provide millions of logical reasons for the existence of the stars but most of these explanations are based on pure guesswork.
The problem with scientists is that they always try to make the universe realistic by providing ambiguous explanations to everything. The sad thing is that their arguments are usually based on assumptions.
Look at the world folks, and you will realize that everything is unrealistic. Grass comes from nowhere, there are blind mammals that fly, some creatures have thorns on their bodies, some mammals lay eggs, and some reptiles give birth to live young. Besides this, the earth, the sun, and the moon float on a sea of energy, fruits grow from flowers, and the sperm-egg fusion results in the formation of living things. Is that realistic?
Besides this, if you believe in God like me, then you are also unrealistic. Is it realistic for a power which we can't see to create a universe and be everywhere at the same time? Is it realistic for a being to create living things out of nothing, and is it realistic for a being to see everywhere at the same time?
If all these things about the universe are unrealistic, why then should you be realistic? The universe is unrealistic and miraculous, and for this reason, you must be unrealistic by believing in miracles. Imagine your wildest dreams coming true, and go after them. People might think you are crazy, but the universe won't.
Moreover, whenever you are imagining your ideal future, don't stop imagining when you realize that your imagination seems unrealistic. Instead, go wherever your imagination takes you, and believe that it's possible to live the life you are imagining. Believe you can have whatever you want even when things seem hopeless and chaotic. Furthermore, set unrealistic goals because realistic goals will lead you to an average life, and remember that all great folks were unrealistic. They believed they could invent things the society considered unrealistic after studying the universe and realizing the magic in it.
You have a choice, it's either you believe in a purely logical universe, or believe in an unrealistic miraculous universe.  As Albert Einstein puts it, 'There are only two ways to live your life. One is as though nothing is a miracle. The other is as though everything is a miracle.'
I choose the latter because believing in a logical universe is stressful as you can't see how things can miraculously turn in your favor. However, believing in an unrealistic miraculous universe makes life more mysterious and adventurous because you realize that anything good can happen any second, and everything can change in an instant.
Lastly, remember that, 'When a person tries to live by reason he is moving out of God's country into the enemy's land. We belong to the miraculous and supernatural realm.' – John G. Lake, Canadian American Leader.
'Once we open our eyes to the infinite magic that the universe has in abundance, we are sure to be enthralled by what we see and this miraculous creation gets us closer to our dreams and to the world as a whole.' – Stephen Richards, Author.
Be blessed and HAVE AN UNREALISTIC DAY full of UNREALISTIC AMBITIONS
You are welcome to join my Facebook groupUnbounded Wisdom Community for insightful ideas, and quotes.
FEEL FREE TO JOIN MY EMAIL LIST FOR UPDATES AND PERSONAL DISCUSSIONS