4 Major Reasons Why We Avoid Dreaming Big
Great achievers always advise us that dreaming big is the first step to greatness. This advice is true because if you analyze the early lives of great people, you will realize that most of them had a big dream.
For instance, Lupita Nyong'o, Dolly Parton, Lil-Wayne, and Anorld Schwarzenegger, dreamt of being famous and having a great impact on the world. Their dreams made them work hard and achieve greatness.
With this in mind, we must dream big if we want to achieve greatness, and we must also know that the universe always provides to us according to our demands. Therefore, if we dream small we will achieve small things, but if we dream big, we will achieve big things.
There is a joke that compares small dreamers to people who go to fetch water from the ocean with a spoon and big dreamers to those who go with a bucket. The Universe/God/Life is like an ocean with endless possibilities, and so it is absurd for us to have small dreams in a place where there is no limit to what we can achieve.
However, despite knowing that dreaming big attracts greatness, we still avoid dreaming big because of the following reasons.
Failure to Achieve the Dreams/Goals We Set in the Past
Since we were kids, we always set big goals and dreams, but we failed to achieve most of them. For instance, some of us dreamed that we would live lavishly when we reach a certain age, but this dream didn't come true.
Therefore, we stopped dreaming big because we think that just like our previous dreams, we might fail to achieve today's dreams.
Advice
You failed to achieve the goals you set in the past because you lacked hard work, persistence, perseverance, determination, and faith.
We Believe that Great Achievers are Extraordinary People
Many people avoid dreaming big because they believe that great achievements are done by extraordinary people. We believe that these individuals are either geniuses or highly talented, and we trust that we cannot achieve big things because we are ordinary folks.
Advice
Great achievers were not extra-ordinary individuals. Thomas Edison had a poor memory despite the numerous inventions he made. Thomas's memory was so poor that he sometimes forgot his name. For this reason, great achievers were just ordinary people who toiled to become extraordinary.
We Don't See How We Will Achieve Our Dreams
Another reason why we don't dream big is that we do not see how we will achieve our dreams. We think that it's impossible to close the gap between our present and desired circumstances.
Advice
Don't worry about the 'HOW'. Instead create a strong 'WHY' because if the 'WHY' is powerful, the 'HOW' will be easy.
Besides this, ignore the gap between your dreams and your present circumstances. Take a leap of faith, lose yourself in your dream, and let the universe/God/life do the rest.
Apollo planted, I watered, but God made the plant to Grow – Saint Paul
Dreaming Big Appears to Be Unrealistic
If you tell people that one day you will meet Barrack Obama, they'll laugh at you because they will think you are crazy and unrealistic. They will tell you to set realistic expectations/dreams.
Many people prefer setting small realistic goals because they believe that it's unrealistic to set and achieve big goals/dreams.
Advice
Remember, realistic people fear dreaming big because they want to avoid failure at all costs.
Lastly, realize that being unrealistic is the antidote to an average life. It was unrealistic to fly a plane or invent the phone but the Wright Brothers and Antonio Meucci did it.
What other things do you believe prevent people from dreaming big?
Twitter username – Isaac Wechuli.
Facebook Username – Wechul Isaac
Welcome to the Unbounded Wisdom Community on Facebook where we share ideas, and insightful quotes.
N/B – Photography – @simplykech – +254735891691
DON'T FORGET TO SUBSCRIBE.
Top Four Most Inspiring Truths That Will Make You Excited About Life
My quest to understand life and Infinite Intelligence forced me to study all the wonderful non-fiction books I stumbled upon. I then combined the knowledge from the books with my meditations and I realized some inspiring truths that made me feel excited about life. These truths made me shift from wishing I was dead to wanting the Universe to grant me more years so that I can live my life to the fullest.
I know you also want to know these truths. Here are they:
1.We Can Succeed If We Want to.
Studying success enlightened me that anybody who does what he loves, perseveres, works hard, and has faith can never ever fail. Most people fail because they don't align with the above factors. People do what they hate, give up easily, and doubt their ability to succeed. Besides this, many folks don't focus on one thing and are too lazy to work hard.
That being said, successful folks aren't special, they just had certain features that made them succeed. We can also succeed if we adopt these features.
2.We Can Achieve Whatever We Want If We Have Unwavering Faith
We achieve whatever we want when we have faith because faith puts us at a higher vibrational frequency. Moreover, faith makes us place positive attention towards our desires hence making us quickly attract them because the positive attention makes our vibrations resonate with our desires' vibrations. In addition, faith makes us easily attract our desires because it aligns our mind and feelings with what we want.
3.Happiness Lies Within Our Hands
We can be happy by choosing to react positively to everything that happens. For example, we can react positively when fired by realizing that we live in a world of endless opportunities.
Most of us are unhappy because we choose to react negatively to external events. We become sad or stressed when things don't go our way instead of having a positive attitude and believing that everything will be alright.
4.Whatever Created the Universe Exists Within Us
'Neither shall we say, Lo here! Or, Lo there! For, behold, The Kingdom of God is Within You.' – Jesus Christ, Christian Messiah
The consciousness that created the universe, and holds the moon, stars, and sun in place exists within us. It holds our molecules together, controls all the chemical processes in our bodies, and enables us to breathe, move, and eat. We are alive because it is alive. This consciousness always wants to lead us towards a good life because its primary duty is to ensure that 'our cups runneth over.' We suffer because we haven't internalized the fact that it exists within us and we don't trust and let it direct our lives.
Conclusion
Besides these truths, there are many more inspiring truths that can make you excited about life. I'll share with you if I discover them because I'm always happy to share my discoveries. For today, internalize these truths and remind yourself about them every single day. Hope they inspire you and make you excited about life.
And lastly, you are free to add more truths you have discovered about life in the comment box below.
And You are welcome to join my Facebook community: Unbounded Wisdom Community, for insightful quotes and ideas
Top 20 Most Inspiring Bible Verses You Must Read Right Now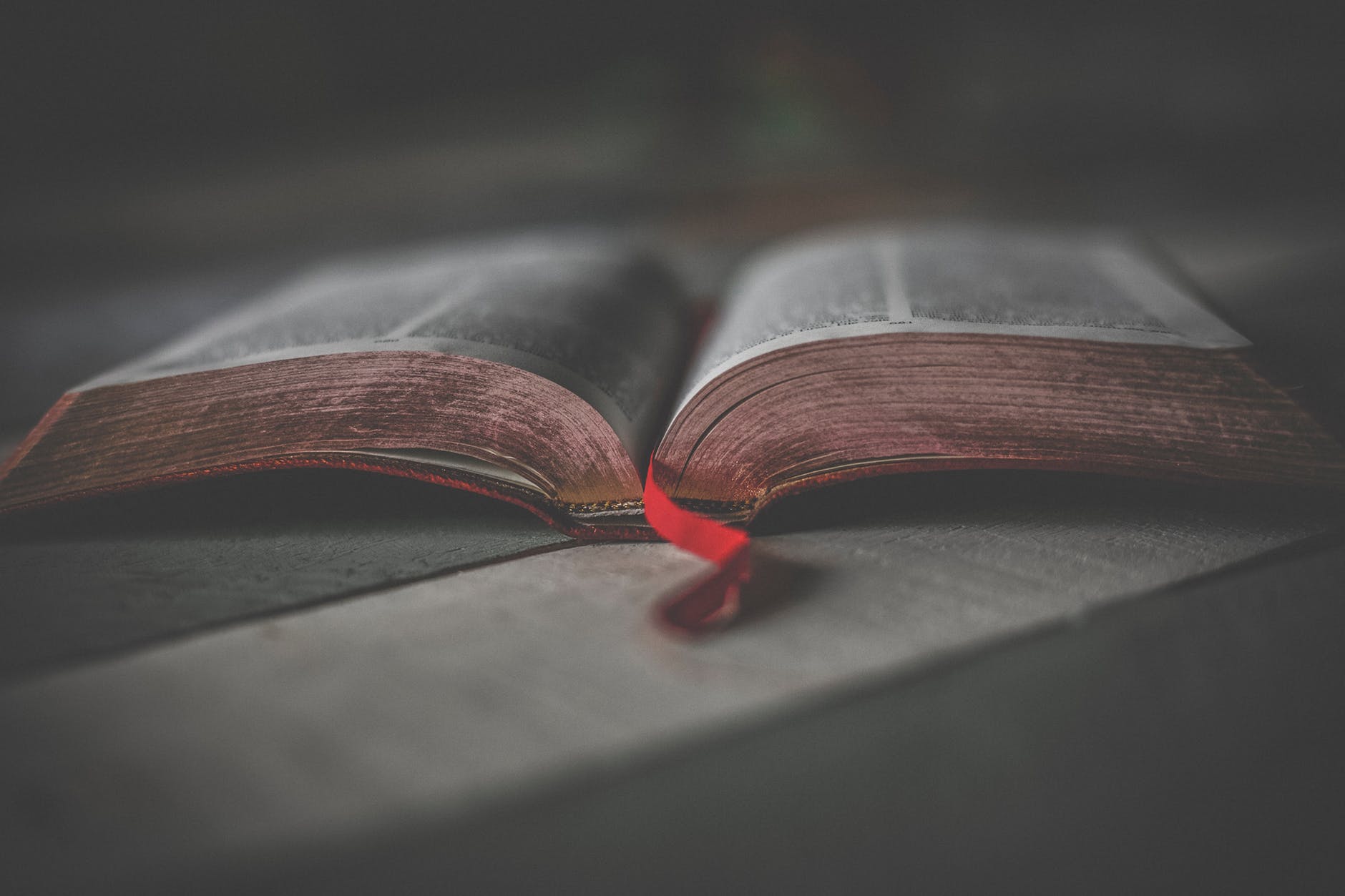 Although I am not a Christian and I don't agree with all Biblical teachings, I love reading the Bible because it possesses fundamental truths essential for spiritual growth. Besides this, I love the Bible because it's one of the most inspiring books ever written.
Today, I would love to share with you some inspiring Bible verses I usually read. You don't have to be a Christian for you to read these verses. Just replace the word God with Cosmic Consciousness, Allah, Infinite Intelligence, The Universe, The All, or whatever you think created us.
Enjoy.
1st John 5: 14 – 15. 'This is the confidence we have in approaching God; that if we ask anything according to his will, he hears us. And if we know he hears us, we know that we have what we asked for.'
Psalms 23: 1. 'God is my shepherd. There's nothing I lack.'
Psalms 55: 23. 'Cast your care on God, and he will sustain you.'
Isaiah 40:31. They that hope in God will renew their strength, they will soar high on wings like eagles. They will run and not grow weary, walk and not grow faint.'
Romans 5: 3 -5. 'Not only that, but we even boast in our afflictions, knowing that affliction produces endurance, and endurance, proven character, and proven character, hope. And hope doesn't disappoint.
Romans 8: 18. 'I consider that the sufferings of this present time are as nothing compared with the glory to be revealed for us.'
Romans 8: 28. 'We know that all things work for good for those who love God, who are called according to his purpose.'
Romans 8:31. 'What then shall we say to this? If God is for us, who can be against us.'
Romans 12: 12. 'Rejoice in hope, endure in affliction, and persevere in prayer.'
1st Corinthians 3: 6-7. 'I planted, Apollos watered, but God caused the growth. Therefore, neither the one who plants nor the one who waters is anything, but only God, who causes the growth.
1st Corinthians 3: 16. 'Did you not know that you are the temple of God, and that the Spirit of God dwells in you?'
2nd Corinthians 5: 7. 'For we walk by faith, not by sight.'
2nd Corinthians 4: 17. 'For this momentary light affliction is producing for us an eternal weight of glory beyond all comparison, as we look not to what is seen but to what is unseen; for what is seen is transitory, but what is unseen is eternal.'
2nd Corinthians 9: 7-8. 'Each must do as already determined without sadness or compassion, for God loves a cheerful giver. Moreover, God is able to make every grace abundant for you, so that in all things, always having all you need, you may have an abundance for every good work.'
Ephesians 3: 20. 'Now to him who is able to accomplish far more than all we ask or imagine, by the power at work within us.'
Philippians 4: 6 – 7. 'Have no anxiety at all, but in everything by prayer and petition, with thanksgiving, make your requests known to God. Then the peace of God that surpasses all understanding will guard your hearts and minds.'
1st Timothy 4: 10. 'For this, we struggle and work hard, because we have set our hope in the living God, who is the savior of all, especially those who believe.'
2nd Timothy 1: 6-7. 'For this reason, I remind you to stir into flame the gift of God that you have through the imposition of my hands. For God did not give us a spirit of cowardice but rather of power and self-control.'
Hebrews 11: 6. 'But without faith, it is impossible to please him, for anyone who approaches God must believe that he exists and that he rewards those who seek him.'
James 1: 2-4. 'Consider it all joy, my brothers, when you encounter various trials, for you know that the testing of your faith produces perseverance. And let perseverance be perfect, so that you may be perfect and complete, lacking in nothing.'
Hope you enjoyed the above Bible verses.
Do you want to AWAKEN and know what's HIDDEN from you? Subscribe to get a free copy of my 14 page – book: Awaken from The Deep Sleep